New South Coalition endorses Maddox, spurns Cobb at heated weekend meeting
With the Democratic primary elections only six weeks away, one of Alabama's most influential Democratic groups voted over the weekend to endorse Tuscaloosa Mayor Walt Maddox for governor, spurning former Supreme Court Chief Justice Sue Bell Cobb.
In a vote that was described as "not close at all," the New South Coalition — one of the state's most powerful black political organizations — chose to support Maddox, a newcomer to statewide politics, over Cobb, a former Alabama jurist who has long been involved with statewide politics.
"Our perception is that Walt Maddox has done a good job as Tuscaloosa mayor, and he would do a good job as governor of Alabama," said outgoing State Sen. Hank Sanders, D-Selma, the founder and former president of the NSC.
The NSC's decision to support Maddox — a move that will, in turn, mobilize the group's grassroots get-out-the-vote resources in many areas of the state — comes as Cobb has had trouble getting Democrats to coalesce behind her campaign despite her history in Democratic politics.
"Former Supreme Court Justice Sue Bell Cobb was a person we supported every time she ran, down through the years," Sanders said. "But there were two issues that concerned members greatly."
Those two issues — her sudden decision to resign as chief justice in 2011 and a letter she sent last year to the U.S. Senate in support Jeff Sessions' nomination as attorney general — have weakened her once-solid support among Democrats.
"The best way to tell how somebody will do in the future is what they did in the past," Sanders said. "We like to look at how somebody has done, and from that, project what they will do in the future."
Members of the NSC, including State Sen. Vivian Figures, D-Mobile, took Cobb to task at the group's spring meeting in Montgomery Saturday, criticizing her for the letter she penned in Sessions' support and for what they said was an abdication of responsibility.
When Cobb resigned in 2011, she was the top statewide elected Democrat left. Only Public Service Commission President Lucy Baxley remained after Cobb quit. Cobb resigned four years into her term after a race for supreme court justice that cost millions and achieved national notoriety as a Democratic victory during a time of Republican takeovers in the South.
"You showed me that you would rather take flight than fight," Figures told Cobb at the group's meeting Saturday. "I wanted you to run for governor in 2010, but you chose not to. How can you explain those two things: taking flight instead of staying to fight and supporting somebody based off of what everyone else was doing?"
Cobb, who said in 2011 that she was resigning to spend more time with her family, said Saturday that she quit to be with her mother in the final years before she died.
"I was with my mother … when she breathed her last breath," Cobb said, "and no one is going to make me regret it."
Figures was quick to respond.
"I was with my mother when she breathed her last breath, too, but I didn't quit the Senate," Figures said.
Figures — who ran against Session for U.S. Senate in 2008, becoming the first black woman to achieve the Democratic nomination for Senate in Alabama — said she had personal issues with Sessions, who was accused of pushing for the prosecution of Figures' brother-in-law, Thomas H. Figures, as retaliation for his role in derailing Sessions' 1986 nomination to be a federal judge.
Thomas Figures, who had served as an assistant U.S. attorney under Sessions in Mobile, testified against his former boss before the Senate Judiciary Committee, which ultimately refused to confirm Sessions' nomination after allegations of racism.
Despite federal corruption charges, a jury eventually cleared him of all charges.
The Figures family has long held that Sessions pushed Figures' prosecution as a political hit job. Thomas Figures himself, who died in 2015, said it was a "shakedown" in response to when he told senators Sessions called him "boy" and instructed him to be careful what he said to white people.
Sessions said at the time that he was recused from the case, leaving it to justice department officials in Washington, and has repeatedly denied the Figures' allegations.
Sen. Vivian Figures said she couldn't look past Sessions' history with her family and questioned why Cobb — a longtime Democrat — would support a hardline Republican for appointment as the nation's top law-enforcement officer.
"It cost our family a lot," Figures said Saturday. "And for you to send a glorifying letter of recommendation for him to be the person, the chief law enforcement officer of this country, was just unconscionable to me. And if you did it based on your saying other black leaders did it, you're saying you're a follower, not a leader and not one to think for herself."
Cobb, who sent the letter to the Senate Judiciary Committee Chairman Chuck Grassley, said she supported Sessions' nomination only because he overlooked party divisions and supported her efforts to expand Model Drug Courts in Alabama.
At the meeting Saturday, Cobb said she was narrow in her letter of support for Sessions and has since posted another, less-friendly letter on her website that she sent to Sessions in August 2017 expressing her concern over his efforts to harshen federal charging and sentencing policies.
"Many people who have read my letter understood that it was an extremely measured, measured support for Sen. Sessions," Cobb said. "I've written Sen. Session, challenging him on the issues of changing prosecution philosophy in the U.S. attorneys offices, which I think is very important."
Cobb said she's written other letters "taking Sessions to task."
Cobb's responses to questions from Figures, Sanders and others at the NSC's meeting Saturday wasn't enough to secure her the group's endorsement. The group decided to go with Maddox instead, and Figures on Monday announced she was personally endorsing Maddox for governor.
Her endorsement comes after other outspoken Democratic lawmakers, like Tuscaloosa Rep. Chris England, recently announced their endorsements of Maddox, too.
While Maddox's clean slate as a newcomer to state politics was a factor, Sanders said, it wasn't the only one.
"Walt Maddox is a fresh face on the statewide political venue, but a fresh face is not enough for Alabama New South," Sanders said. "We think that Walt Maddox will make an excellent candidate and an excellent governor."
Sanders said the NSC — which played a large part in getting voters to the polls in the December 2017 special election for U.S. Senate — will soon be mobilizing their resources for Maddox.
"It's important," Sanders said. "People working in many counties across Alabama, and people who are used to working the get out the vote will be engaged. That's a readymade network that will immediately go to work for Walt Maddox."
Secretary of state says office will assist voters in complaints if local authorities punish voters without masks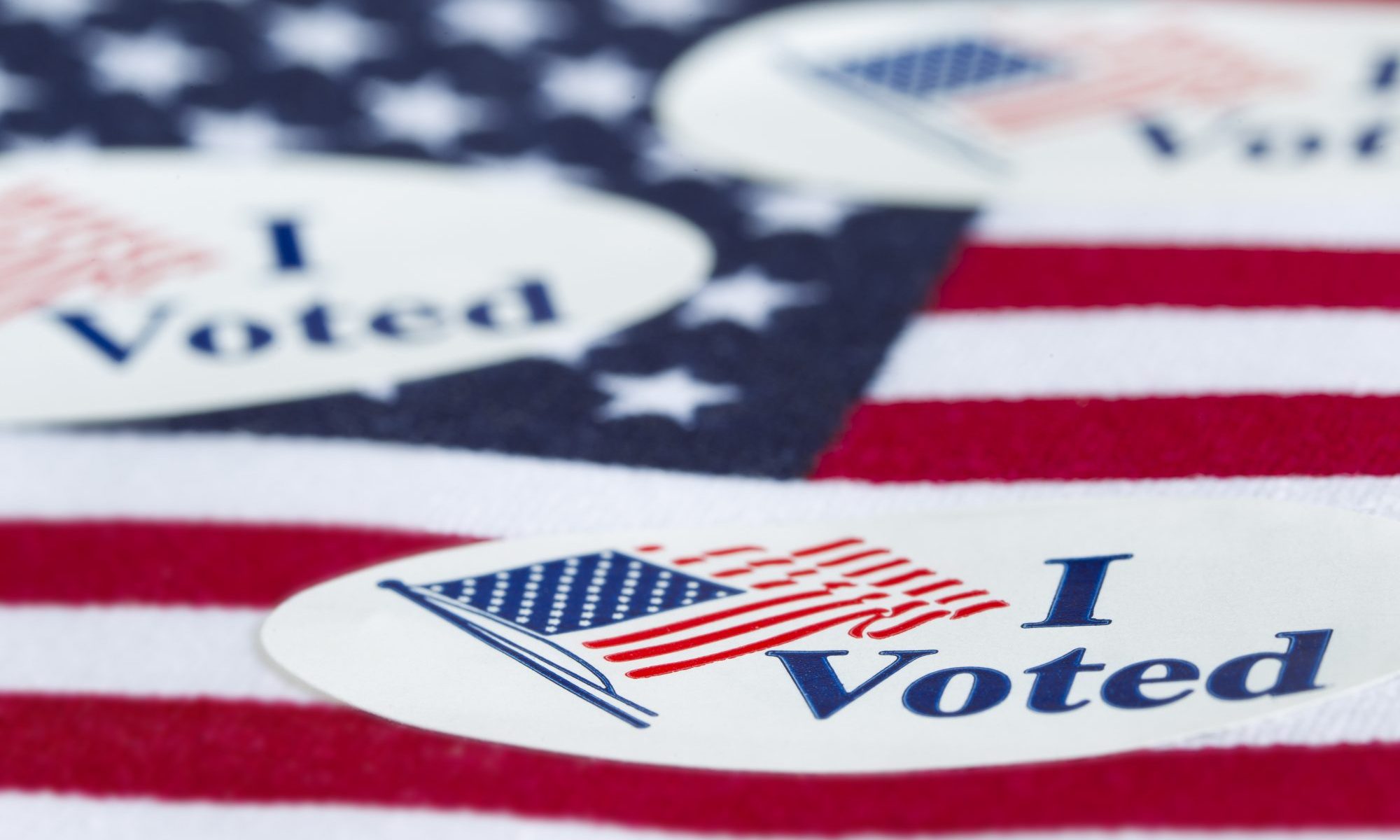 Alabama Secretary of State John Merrill told the Alabama Political Reporter that all 1,980 polling places will be open on Tuesday for in-person voting if a voter chooses to cast their ballot in person.
COVID-19 has been a paramount concern for people across the state and citizens have to deal with a number of business, Church and government office closures since March, but Merrill insisted that voters will be able to vote in either the Republican or Democratic Party runoffs on Tuesday at the polling place they are assigned.
A number of cities and counties are requiring masks whenever anyone goes out in any public place and government offices and businesses are refusing service to persons who do not have a mask or who refuse to wear one.
Merrill told APR that the Centers for Disease Control, Dr. Anthony Fauci, Dr. Scott Harris and other public health authorities are suggesting that you should wear a mask when you go out. Many polling places will provide them to voters that need them, but wearing a mask is not required to vote.
"There are only five requirements to vote in Alabama: You have to be 18 years of age. You have to be a citizen, You have to be a resident of Alabama, You must not have been convicted of an act of moral turpitude that has taken away your voting rights, and you must have a valid photo ID," Merrill told APR. "When you meet those requirements you can vote in the state of Alabama."
When asked whether voters in those jurisdictions with face mask requirements have to wear masks when at the polls, Merrill said, "I don't think anybody at the local level is trying to prevent people from voting.
Merrill said if localities place police or other law enforcement outside polls and attempt to ticket those who try to enter or exit without the required mask his office would get involved.
"If they want to try to do that, we will assist the voter in filing a lawsuit on infringement of their civil rights," Merrill said.
Public health authorities are urging that everyone wear masks or cloth face coverings to protect themselves from becoming infected with the coronavirus and to avoid spreading the virus to others. Dr. Anthony Fauci told the Alabama press corps Tuesday that 20 to 40 percent of people infected with the virus have no symptoms and don't event know that they are infected.
Thursday is the last day to apply for an absentee ballot to participate in the Tuesday, July 14 party primary runoff election. The close of business Thursday is the last day to apply for an absentee ballot. The last day to return those completed absentee ballots is the close of business on Monday.
Voters with a health concern due to the possibility of getting or transmitting the coronavirus may obtain an absentee ballot. The voter will still have to check a reason for asking for the absentee ballot. If the reason is fear of the coronavirus, mark that there is a health reason for the application. You will be allowed to vote absentee. Remember to fill out all the paperwork completely and to mail or return the ballot on time.
In the Republican primary runoff, former Auburn University football coach Tommy Tuberville and former U.S. Sen. Jeff Sessions are running for the GOP nomination for the U.S. Senate. Judge Beth Kellum faces challenger Will Smith for the Alabama Court of Criminal Appeals.
There is no statewide Democratic primary runoff races, but in the 1st Congressional District, James Averhart and Kiani Gardner are running for the Democratic nomination for Congress.
On the Republican side, former State Sen. Bill Hightower, R-Mobile, and Mobile County Commissioner Jerry Carl are running for the Republican nomination for Congress.
In Alabama's 2nd Congressional District, former State Rep. Barry Moore, R-Enterprise, faces Dothan businessman Jeff Coleman. There are also a number of local races being decided in primary runoffs on Tuesday.
Notably in Etowah County, the revenue commissioner's race is a runoff between State Rep. Becky Nordgren, R-Gadsden, and Jeff Overstreet for the Republican nomination.
In Jefferson County, State Rep. Rod Scott, D-Fairfield, faces Eyrika Parker in the Democratic primary runoff for county treasurer.
If either Nordgren or Scott win the local offices they seek, that will lead to a special election for what would become open seats in the Alabama House of Representatives.
The polls open at 7 a.m. on Tuesday and close at 7 p.m. A valid photo ID is required to participate in any Alabama election.
Absentee ballot applications are available online.
On Wednesday, the Alabama Department of Public Health reported that 25 more Alabamians have died from COVID-19, raising the state death toll from the global pandemic to 1,032. Also, on Wednesday, another 1,162 Alabamians learned that they were infected with the novel strain of the coronavirus, raising the number of cases in the state to 46,424.
Only about 9 percent of the state has been tested at this point in time.