Opinion | The Ivey Plan: do nothing, claim everything
There's a recipe for being a successful governor of Alabama.
Do nothing.
Promote no legislation. Take no controversial stands. Avoid debates. Do lots of no-question photo-ops.
Just stay out of sight and out of mind.
In other words, the Kay Ivey Plan.
There has rarely been a governor do less than Kay Ivey, while she simultaneously takes credit for everything. A tactic that, judging by her poll numbers, seems to be working OK.
And since most of you seem to be paying so very little attention to what Ivey is actually doing — or not doing — she's doubling down.
In a follow-up to her ad touting the ridiculous confederate monument protection act that she signed, Ivey's newest ad hit the air on Wednesday. It is a work of fiction, and still mostly a comedy.
It begins with Ivey in a cow pasture, for some reason shouting about pig testacles. And it gets absurd from there.
The primary message from the ad is that Ivey "cleaned up Alabama" and "brought back jobs."
Except, um, pardon me … but how?
What, exactly, has Ivey done to "clean up" the corruption that has embarrassed the state?
APR reached out to her communications director to ask. We were given two answers: signed an executive order banning lobbyists from being appointed to state boards and she fired about half of Bentley's cabinet.
That's the long answer. The short answer is she's done nothing to stamp out corruption.
The lobbyist ban would have carried a tad more weight had Ivey not, just last week, voted to appoint a registered lobbyist the new state schools superintendent. A lobbyist who had given her campaign $2,000 a few months ago through a PAC.
Not exactly bringing the hammer down there.
As for firing half of Bentley's cabinet, that sounds swell, but it also unfairly maligns some good people. Like Art Faulkner, the former EMA director, who, as far as I know, never took so much as a Bic pen.
Or how about former Department of Mental Health commissioner Jim Perdue? He wasn't a crook.
Outside of the husband of former Bentley advisor Rebekah Mason, no one Ivey fired was accused of wrongdoing in any way.
So, that didn't clean up anything. It maybe — possibly — replaced some government employees with slightly more competent government employees, but even that is a stretch. I mean, you live here, does it seem like the state is running remarkably better the last year?
But here's what Ivey did: When faced with the opportunity to prevent our state ethics laws from being weakened, she caved to pressure.
Pressure from the same old groups and the same old names.
Standing as the last line of defense between the citizens of Alabama and a group of politicians and lobbyists looking to line their own pockets by way of "economic development," Ivey sold everyone down the river. She pushed the company line that it was in the best interest of the state to sign HB317, even though it clearly wasn't, and now she's hoping you're too dumb to notice.
Well, she might know what a mountain oyster is, but she's hoping you can't smell the BS she's laying out.
Opinion | The clumsier, dumber George Wallace: Donald Trump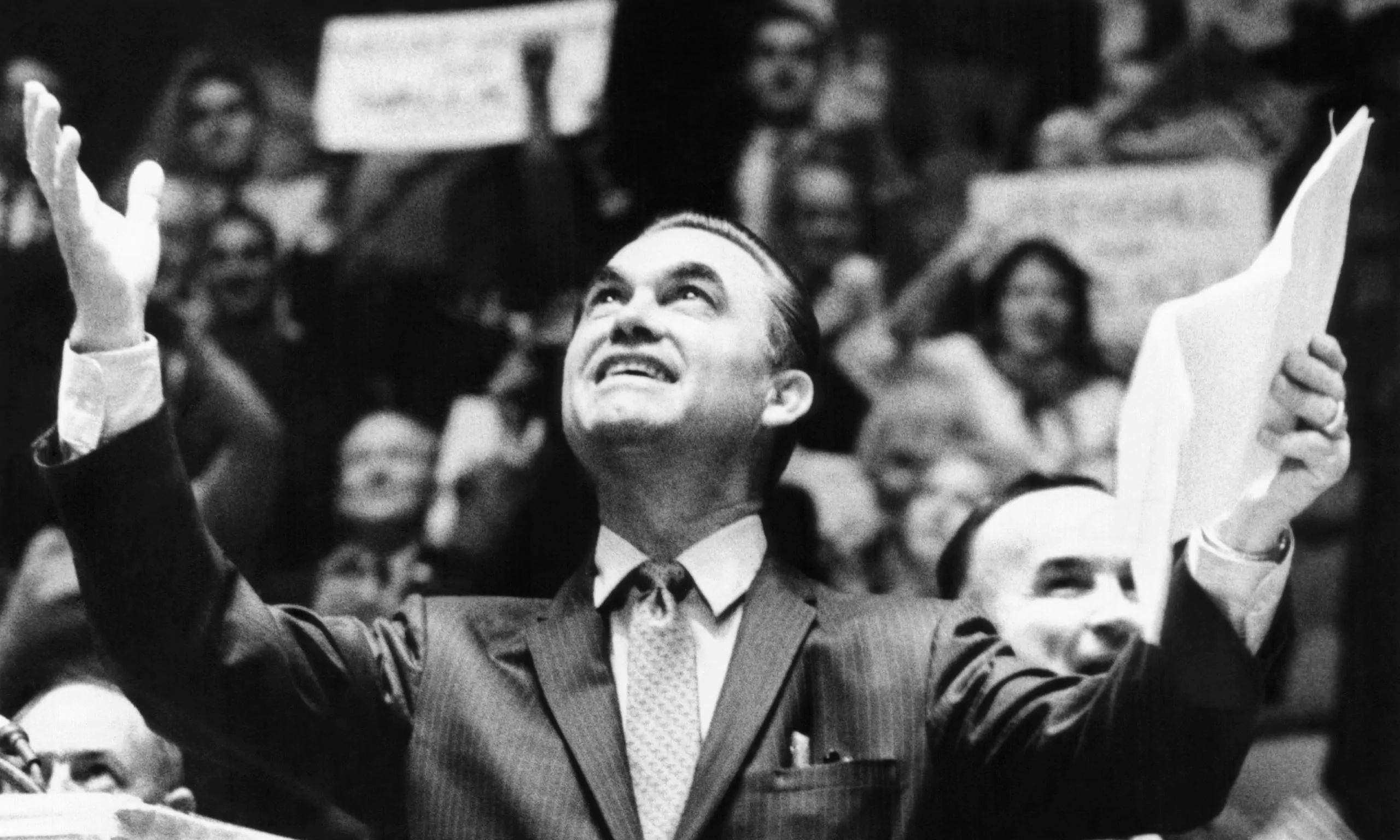 Be afraid, white people. The Blacks and Hispanics are coming for you. Coming for your children. Coming for your wives. And now, the police are being prevented from protecting you.  They're going to take your statues. They're going to take your jobs. They're going to take your rights.
This is the message that the Trump re-election campaign will push. 
It is the only message they have left, as their candidate has so royally screwed up everything else he has touched. 
His precious economy is in shambles — a result of his botching the response to the coronavirus pandemic so spectacularly. There is unprecedented civil unrest — a result, in part, of his overbearing and callous attempts at "law and order" while ignoring the pleas of Black Americans seeking equal treatment. And there is a seemingly endless barrage of embarrassing news, mostly stemming from Trump's Twitter feed and the bumbling group of imbeciles and racists that make up his cabinet and closest advisors. 
So, a culture war is all they have left. And dammit, they plan to play it like a fiddle at a bluegrass festival. 
Trump began his march down this pathway in earnest on Saturday, delivering a disgusting and divisive speech aimed at stoking fear and playing up the Black-v-white culture war. 
On Monday, after a day of golf on Sunday — because even racists rest on the sabbath — he was back at it, attacking, of all people, NASCAR driver Bubba Wallace. Reviving an old story for no apparent reason, Trump called the noose left in Wallace's garage stall a "hoax" — an outright lie, since there was, in fact, a noose in the garage stall — and asked if Wallace had apologized. Of course, Wallace has nothing to apologize for, since he didn't report the noose, didn't investigate it, didn't ask the FBI to look into it and generally handled himself with grace and dignity throughout the ordeal. 
Unlike the president. On any given day. 
But we weren't finished. By late Monday, Trump's chief of staff, Mark Meadows, was on the channel your grandparents claim tells them the truth about stuff, and was sending the scared whites into full-on panic. Meadows, without an ounce of shame or the intelligence to know he should have some, exclaimed that Trump is "the only thing that stands between a mob and the American people." 
(And by "American people," he means white people.) 
"First, it's the statues. Then, it's the businesses. Then, it's their homes," Meadows said. 
It's like a dumber, clumsier, less articulate George Wallace campaign. 
But then, the entirety of Trump's presidential run and presidency has essentially been a slightly updated, less polished George Wallace campaign. Leaning on thinly-veiled racism, stoking racial anger, massaging the fear that so many white people have of anyone who looks slightly different. 
Now, they're going full-Wallace. Because it's all they have. 
Trump has proven that he doesn't care about anything or anyone, and will put his interests above the American people and the security of the country. Hell, he sold out American soldiers without batting an eye. 
So, he will burn this place to the ground, if he must. And 30 percent of the country, at least, will follow along. Happily holding tiki torches and chanting that the Jews won't replace them, like the very fine people they are. 
That hateful rhetoric and the regression it represents — after all this country has gone through, after all the growth and all the progress — is what we should all fear the most.