Opinion | The Ivey Plan: do nothing, claim everything
There's a recipe for being a successful governor of Alabama.
Do nothing.
Promote no legislation. Take no controversial stands. Avoid debates. Do lots of no-question photo-ops.
Just stay out of sight and out of mind.
In other words, the Kay Ivey Plan.
There has rarely been a governor do less than Kay Ivey, while she simultaneously takes credit for everything. A tactic that, judging by her poll numbers, seems to be working OK.
And since most of you seem to be paying so very little attention to what Ivey is actually doing — or not doing — she's doubling down.
In a follow-up to her ad touting the ridiculous confederate monument protection act that she signed, Ivey's newest ad hit the air on Wednesday. It is a work of fiction, and still mostly a comedy.
It begins with Ivey in a cow pasture, for some reason shouting about pig testacles. And it gets absurd from there.
The primary message from the ad is that Ivey "cleaned up Alabama" and "brought back jobs."
Except, um, pardon me … but how?
What, exactly, has Ivey done to "clean up" the corruption that has embarrassed the state?
APR reached out to her communications director to ask. We were given two answers: signed an executive order banning lobbyists from being appointed to state boards and she fired about half of Bentley's cabinet.
That's the long answer. The short answer is she's done nothing to stamp out corruption.
The lobbyist ban would have carried a tad more weight had Ivey not, just last week, voted to appoint a registered lobbyist the new state schools superintendent. A lobbyist who had given her campaign $2,000 a few months ago through a PAC.
Not exactly bringing the hammer down there.
As for firing half of Bentley's cabinet, that sounds swell, but it also unfairly maligns some good people. Like Art Faulkner, the former EMA director, who, as far as I know, never took so much as a Bic pen.
Or how about former Department of Mental Health commissioner Jim Perdue? He wasn't a crook.
Outside of the husband of former Bentley advisor Rebekah Mason, no one Ivey fired was accused of wrongdoing in any way.
So, that didn't clean up anything. It maybe — possibly — replaced some government employees with slightly more competent government employees, but even that is a stretch. I mean, you live here, does it seem like the state is running remarkably better the last year?
But here's what Ivey did: When faced with the opportunity to prevent our state ethics laws from being weakened, she caved to pressure.
Pressure from the same old groups and the same old names.
Standing as the last line of defense between the citizens of Alabama and a group of politicians and lobbyists looking to line their own pockets by way of "economic development," Ivey sold everyone down the river. She pushed the company line that it was in the best interest of the state to sign HB317, even though it clearly wasn't, and now she's hoping you're too dumb to notice.
Well, she might know what a mountain oyster is, but she's hoping you can't smell the BS she's laying out.
The world will miss Bus Boycott minister Robert Graetz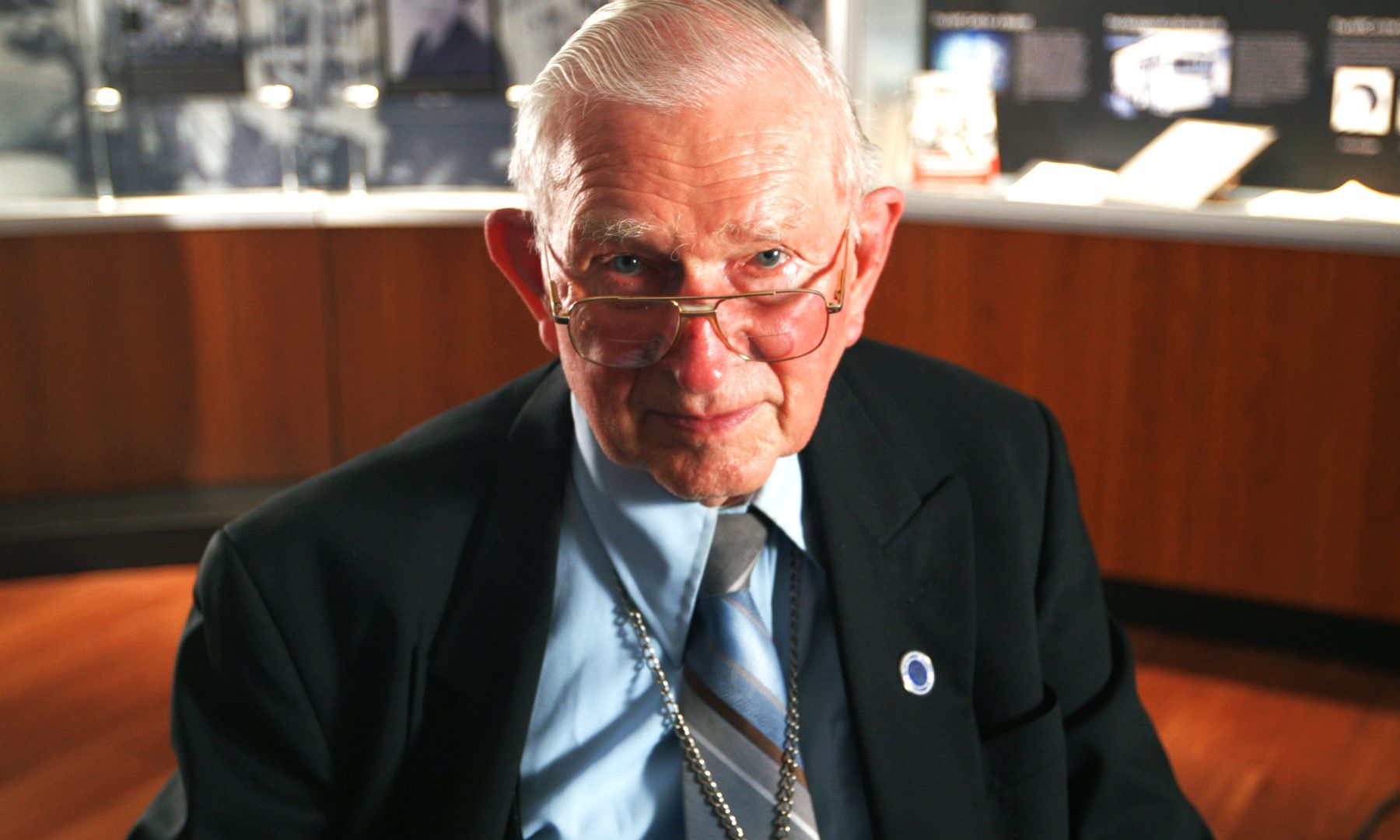 The bomb was meant to kill Rev. Robert Graetz and his family of five. The carload of KKK boys from Selma who tossed it into the Graetz's front yard that night in 1958, and then sped away, had every intention of killing all inside.
So intent were they that when that first bomb didn't explode — because the fuse had been knocked loose when it was hurled from the car — they came back and tossed a second bomb in hopes of detonating the first. 
The second, smaller bomb went off. The first never did. And Rev. Graetz and his family suffered only a horrific scare and several shattered windows. 
That was the penalty in Montgomery at the time for a white man and his wife lending aid to Black folks and their Bus Boycott. 
It didn't deter Rev. Graetz or shake his faith. 
Some 50 years later, he would seek out one of the KKK members in the car that night (they were caught by local police with a list of bombing targets in the car, but were acquitted by an all-white jury). Graetz wanted to meet the man, to talk about their past and to tell him that he forgave him. 
Because that's the kind of man Bob Graetz was. The absolute best. 
Rev. Robert Graetz passed away on Sunday. He was 92. 
I met Rev. Graetz and his wife, Jeannie, about 10 years ago. They were running the National Center for the Study of Civil Rights and African American Studies at Alabama State University. They might appear to be an odd choice for such a role — an older white couple in charge of a Civil Rights and African American studies center. 
But the Graetzes were never your typical white people. 
From the moment they stepped foot in Montgomery in 1955, they decided that they would be on the right side of history. Rev. Graetz was assigned — his first assignment out of seminary school — to the predominantly-black Trinity Lutheran Evangelical Church in Montgomery. One of the first people they met: Rosa Parks, who was Trinity's NAACP youth director. 
A few weeks after arriving, they were committed to the cause and were helping shuttle boycotters around the city, to and from work every day. Rev. Graetz was eventually named secretary in the then-controversial Montgomery Improvement Association, the group headed by Parks, Dr. Martin Luther King Jr., E.D. Nixon and attorney Fred Gray that planned and executed the Montgomery Bus Boycott. 
As a white man participating in the Boycott, Graetz drew more hatred from the white supremacists, and his family seemed to be in constant danger. Their home was bombed twice. They received constant death threats, including threats directed at their young children. Their car was tampered with on numerous occasions. 
The Graetzes never wavered. In fact, following the second bombing of their home, a bishop came to visit and "strongly suggested" that they accept an assignment being offered. 
During an interview for a 2015 profile for the Montgomery Advertiser, Rev. Graetz told me that, "We were fully aware of the risks and dangers. Just a short time before we came here in 1955, Emmett Till had been murdered. So, we knew what the climate was. There was an awareness that (the Boycott) was a very important activity that we were engaged in. As early as that very first mass meeting, there was a real sense that what was happening here was something that could change the world."
When they finally did leave, the Graetzes never stopped helping others and attacking injustices with kindness and decency. 
They worked with the impoverished in Appalachia. They have advocated for gay and transgender rights. Rev. Graetz even entered a true den of thieves and served more than a decade as a lobbyist in D.C. 
Throughout his life, though, no matter where he ministered, Rev. Graetz's mission was always the same: To instill an environment of acceptance and love. 
The Graetzes knew the importance of both, having bounced around the country, living in some of the poorest, most dangerous areas, often receiving wages that weren't much higher than the impoverished in the congregation. Raising seven kids in those circumstances required help from the village, and that sort of help only comes with love and acceptance. 
In Montgomery, and especially around the ASU campus, where the Graetzes have an apartment, Rev. Bob was beloved. Confined to a wheelchair for the last several years, you would often see Jeannie pushing Bob, both around their neighborhood and at events. Every trip went in stops and starts, as people, young and old, stopped them to chat and share a smile. 
Because that's who Robert Graetz was throughout his life — a man who brought a smile. When you spoke with him, you knew you were in the presence of one of those rare people who seem to radiate with kindness and decency. The sort of person who made you want to be nicer, to look for the goodness in others, to forgive, to help. He was the kind of man who would call up the racist who bombed his house to make amends. 
That's who Rev. Robert Graetz was. 
And the world will miss him.