Amendment to allow Ten Commandments displays on state property gets ballot date
Alabamians will vote in November on a constitutional amendment that would allow the display of the Ten Commandments on state property after the Secretary of State's Office approved the placement on Friday.
The Constitutional amendment came from a bill that passed the 2018 Legislative session that was sponsored by state Sen. Gerald Dial, R-Lineville.
Dial has sponsored the legislation for several decades.
In a statement after Secretary of State John Merrill announced that the bill would be on the ballot, Dial pointed to the U.S. Supreme Court Building that features biblical figure Moses holding the Ten Commandments.
"Virtually all of our nation's founding fathers recognized that the Ten Commandments are the basis of our Judeo-Christian legal foundation, and it is proper that Alabama schoolhouses and courtrooms be permitted to acknowledge God and his moral law," Dial said.
Dial's bill comes after Alabama has faced controversies dealing with the Ten Commandments. Most notably, was former state Supreme Court Chief Justice Roy Moore who was removed in 2003 for refusing to move a monument to the Ten Commandments.
Moore was also at the center of a similar controversy earlier in his career when he featured a wooden plaque of the Ten Commandments in a courtroom where he presided. That action was found unconstitutional by a Montgomery judge, but it was ultimately overturned by the Alabama Supreme Court.
It is not clear if Dial's law will also face a legal challenge from groups like the ACLU or other church-state activists. ACLU's Alabama chapter spelled certain disaster if such displays happen.
"If any state entity or public school unconstitutionally posts the Ten Commandments, a successful lawsuit would cost hundreds of thousands of taxpayer dollars in litigation fees," Randall Marshall, the executive director of Alabama ACLU, said. "This is absolutely a waste of the state's time and potentially money, particularly when Alabama is facing so many other problems like failing public schools and overcrowded prisons."
Dial has painted a far more positive image of the bill and even suggested that displaying the Ten Commandments in schools would curb school shootings.
The amendment itself specifies that the Ten Commandments may only be displayed in a manner that is Constitutional, and the bill precludes public funds being used to defend the Constitutionality of the amendment itself.
The Secretary of State's Office also approved two Constitutional Amendment dealing with declaring Alabama a pro-life state.
Former UA president Judy Bonner endorses Jeff Sessions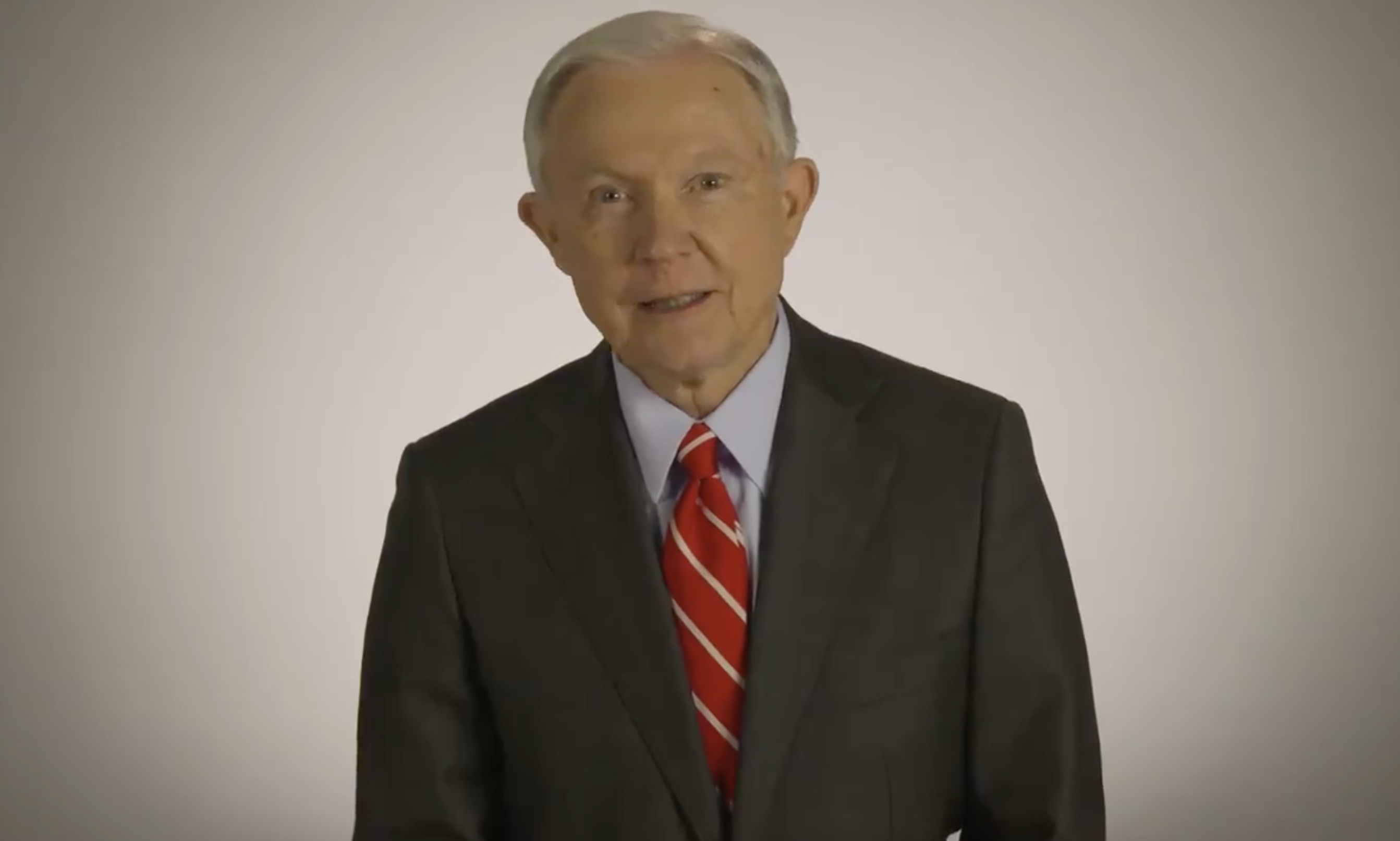 Former University of Alabama President Judy Bonner has penned a letter endorsing Jeff Sessions in the race for U.S. Senate.
"During his 20 years in the Senate, Jeff worked side-by-side with our senior senator, Richard Shelby, always fighting for Alabama values and looking after Alabamians. I'm sure Senator Shelby would agree that no finer person has ever served in the U.S. Senate than Jeff Sessions. Jeff is a man with the highest degree of integrity, character and honesty. Together, they made an impressive team for our state and can do so again," Bonner said. 
"When Hurricanes Ivan and Katrina hit Alabama in 2004 and 2005, Jeff and his wife, Mary, were literally passing water bottles out in Bayou La Batre and helping provide food and shelter to those affected throughout South Alabama. And when the Deepwater Horizon oil spill occurred in 2010, Senator Sessions, Senator Shelby and my brother, Jo, were keeping the pressure on Ken Feinberg and BP to make sure our state was compensated," Bonner said. 
"While in the Senate, Jeff visited every county – all 67 – at least once a year. Like Senator Shelby, he knows Alabama like the back of his hand. And when our people have needed their senator to help them cut through the bureaucracy at the VA, Social Security or one of the many other federal agencies, Senator Sessions and his team were always there for us. He knows how to represent Alabama in Washington – and serve all of us – because he has been a servant leader his entire life," Bonner wrote.
Bonner pointed to Sessions's ability to deliver results for Alabama immediately.
"Another important point to consider is there will come a day when Senator Shelby decides to retire. Do we want our next senior senator to have more than 20-years-experience and seniority or do we want someone who is still learning his way around the Capitol?" Bonner asked. 
Bonner concluded her letter with this note about Jeff Sessions:
"He is Alabama through and through. I hope you will consider giving him your support and trust as well. He has never let Alabama down and he never will."