Opinion | Alabama's pre-k program continues to lead the nation, but thousands of kids still don't have access
When I was growing up, kids didn't start learning the alphabet until they began kindergarten. Today, kids are expected to be able to write their names and read at least some words before they even begin kindergarten.
The expectations are higher, and starting off behind everyone else in their class can leave a kid feeling frustrated and affect their self-esteem. Trying to catch up to their classmates can be difficult, and it is hard for teachers and students when some students are ahead of others.
This is why Alabama's pre-k program is so important. And the program's success is undeniable.
For 12 years in a row, Alabama's pre-k program has ranked among the top programs in the entire country! In fact, the National Institute for Early Education Research just last month rated Alabama's pre-k program as the highest-quality, state-funded voluntary pre-K program in America.
Simply put: Alabama leads the nation when it comes to our pre-K program. The problem is that our pre-K program isn't available to every child who is eligible.
Alabama Department of Early Childhood Education spokeswoman Ada Wyhe has said there are still nearly 40,000 eligible children who do not have access to pre-K due to a lack of funding. On top of that, she estimates that even with "full statewide access" the program would only serve about 70 percent of Alabama's eligible children because the program is voluntary.
This is a problem that legislators and state leaders have been working to fix. But there is still a lot of work to be done.
Legislators included an $18.5 million expansion of the pre-K program in the 2018-2019 education budget, bringing the program's total funding up to $96 million. With that additional funding, the state will be able to provide the program to 19,000 children across all 67 counties.
But even with that expansion, the program will only serve about 32 percent of eligible four-year-olds.
That is one of the reasons why I have made universal pre-K a top priority.
Pre-K does more than just give kids a firm academic foundation. It also helps them learn at a critical age how to behave in a classroom, what is expected from them in school, and other essential skills that are not just important in school but in life itself.
Go into any failing school and I promise you they will have a higher rate of disciplinary problems than the non-failing schools. Some of these disciplinary issues are the result of kids getting discouraged because they feel like they are behind everyone else in their class. Others struggle because by the time they started attending school they had already developed bad habits and bad attitudes that led to disciplinary problems.
But if kids participate in the state's pre-k program they are much more likely to be proficient in reading and math (often even ahead of their classmates who didn't participate in pre-K or preschool) and they will begin kindergarten already understanding how to behave and what's expected of them.
I'm not saying that pre-K is the magic solution that will solve all of our problems in education. But pre-K undeniably makes a huge difference for the kids who complete the program. And our state leaders should be doing everything we can to make sure every eligible four-year-old in Alabama has the chance to participate.
Pre-K enjoys broad, bipartisan support. When Republicans and Democrats both agree on a policy issue, it speaks volumes about the success and importance of that policy. And this is what gives me hope that universal pre-K can become a reality in our lifetimes.
Craig Ford represents Gadsden and Etowah County in the Alabama House of Representatives. He is currently running for the State Senate in District 10 as an Independent.
Print this piece
Opinion | Historic opportunity – Alabama's chance to change abortion history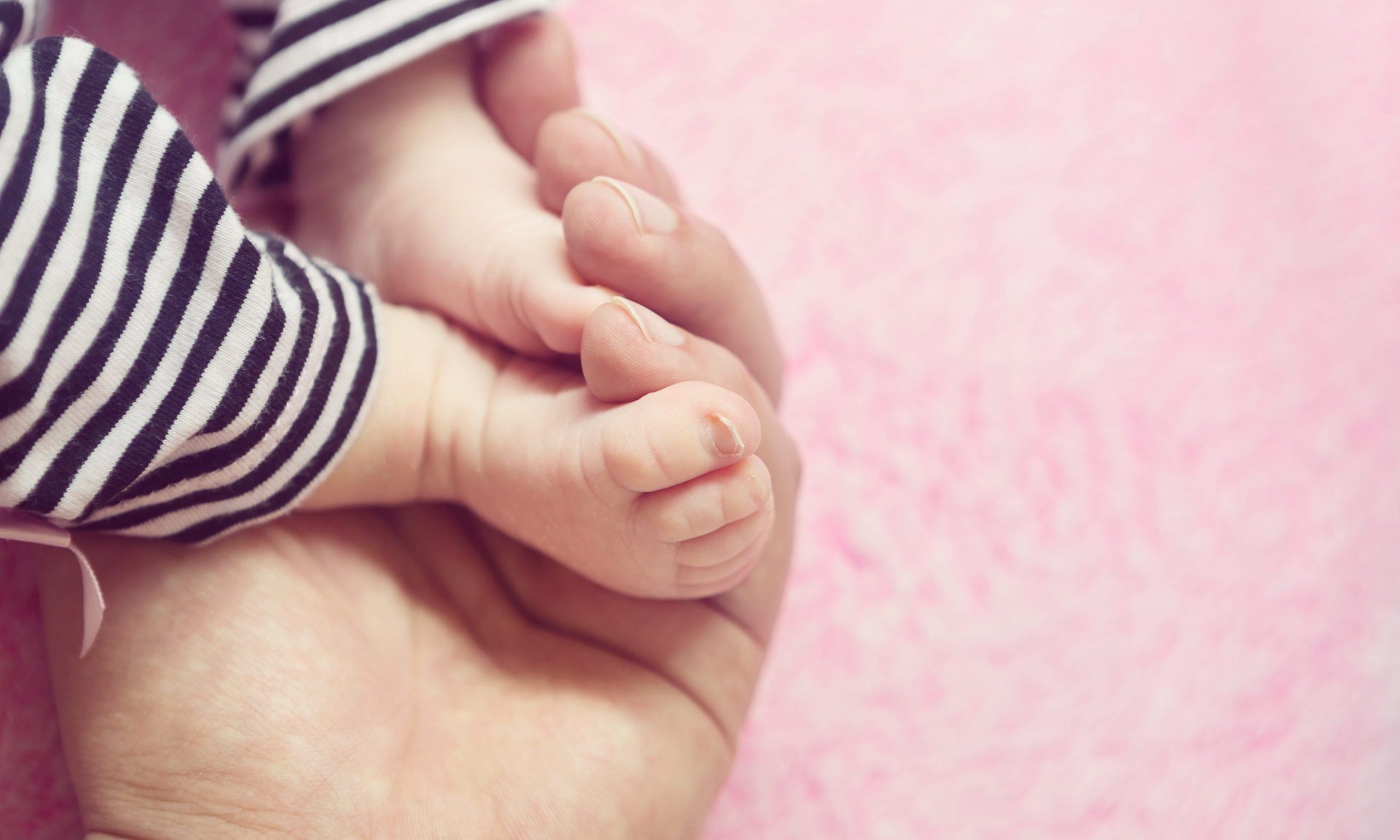 Alabama's Constitution states that the sole purpose of Alabama's government is to protect the life, liberty, and property, of its people. The State's Constitution does not mince words—any variance from this mandate is nothing short of "usurpation and oppression." Alabama's statutes, courts and Constitution have made it clear that unborn children are people, no different under the law than those that are born. Because, in Alabama, the unborn are persons, they possess an inalienable right to life and are entitled to the protection of it.
Yet, abortion on demand continues without abatement in the state of Alabama. Every day, unborn babies—who have the same rights of all born people under the Alabama Constitution —are deprived of their right to life. In Alabama alone, over 6,000 abortions are performed each year. The horrific nature of these killings happens so often that it has become commonplace. We have been forced to live with the death of the innocent for so long that we have become numb and indifferent to the great and inexcusable injustice which stains the soul of our state. We must wake up and remember that the rights recognized by Alabama's Constitution pertain to all of its people.
There is a new hope! There is a novel and strong 10th Amendment argument which does not conflict with or fall within the contemplation of the Roe decision—but it will likely rebalance or displace Roe's power significantly. Roe declared the U.S. Constitution was silent regarding the rights of the unborn. The 10th Amendment, therefore, empowers the states to act where the Constitution is silent. Through this empowerment, a state can recognize and define the rights of the unborn within its borders. With both mother and child finally on an equal footing of rights, both mother and child can be justly protected.
This argument, at this very moment, is in front of the Supreme Court of Alabama.
On January 22, Helen Light—quietly and without fanfare—filed an emergency petition with our highest court. In it she asks the Court to acknowledge that the U.S. Constitution permits, and Alabama's Constitution requires the protection of unborn children within our state. Further, she asks the Court to clarify the power and legal obligation of Governor Ivey and other officials named as Respondents, to uphold their duty and take immediate action.
The Alabama Supreme Court has discretion to hear petitions like Ms. Light's. Normally, it would issue its decision to accept or decline a case within a few days. In this case, over four weeks have passed without an utterance from the Court. We believe that the Court is concerned with upholding the separation of powers, and struggles with the propriety of requiring Governor Ivey to take such a significant action to assert Alabama's right to enforce its Constitution. Ms. Light's petition asks the Court to walk the razor's edge of upholding the purpose of our Constitution without fracturing the framework of it. There can be no more difficult a task asked of our judges.
We come here today to ask Governor Ivey to bring relief to the Court so it may act. By voluntarily stepping forward and asking the Court to hear the case, she can remove their conflict. Through this action, the separation of powers will be preserved, and the Court can freely hear Ms. Light's case. And our Court should hear this case!
If this argument is ultimately successful, it will not only change the face of abortion on demand in Alabama, but throughout the nation as well. Each state can follow the 10th Amendment path laid by Alabama to speak where Roe has declared the Constitution to be silent. Each state can elevate the legal status of its unborn citizens to protect their lives.
State by state, a change can be made until abortion on demand is a dark memory in
America's past. All of this can be accomplished if our brave Governor steps forward to seize her moment in history. Certainly, there is a formidable cost each time America has protected the dignity of its forgotten people—yet we do it without regret because we are Americans. We will do what is right, regardless of the sacrifice, because that is who we are as a people. There is no doubt that our brave governor understands this well. No one that has achieved what she has done without pain and blood.
Governor Ivey is good, but she is also human. What we are asking her to do requires great courage and bravery on her part. However, it is a noble thing that we ask of her, and never in the history of our nation, can so many lives be saved with so little ink.
Governor Ivey, we love you. We will support you. We will stand by you. Please push back against the encroaching darkness, stand up for the lives of the innocent and ask the Court to hear this case!
Amie Beth Dickinson Shaver, a resident of Birmingham, is an author, speaker and former Miss Alabama ('94)
Print this piece