Opinion | Public Service Commission vote on Alabama Power rates benefits consumers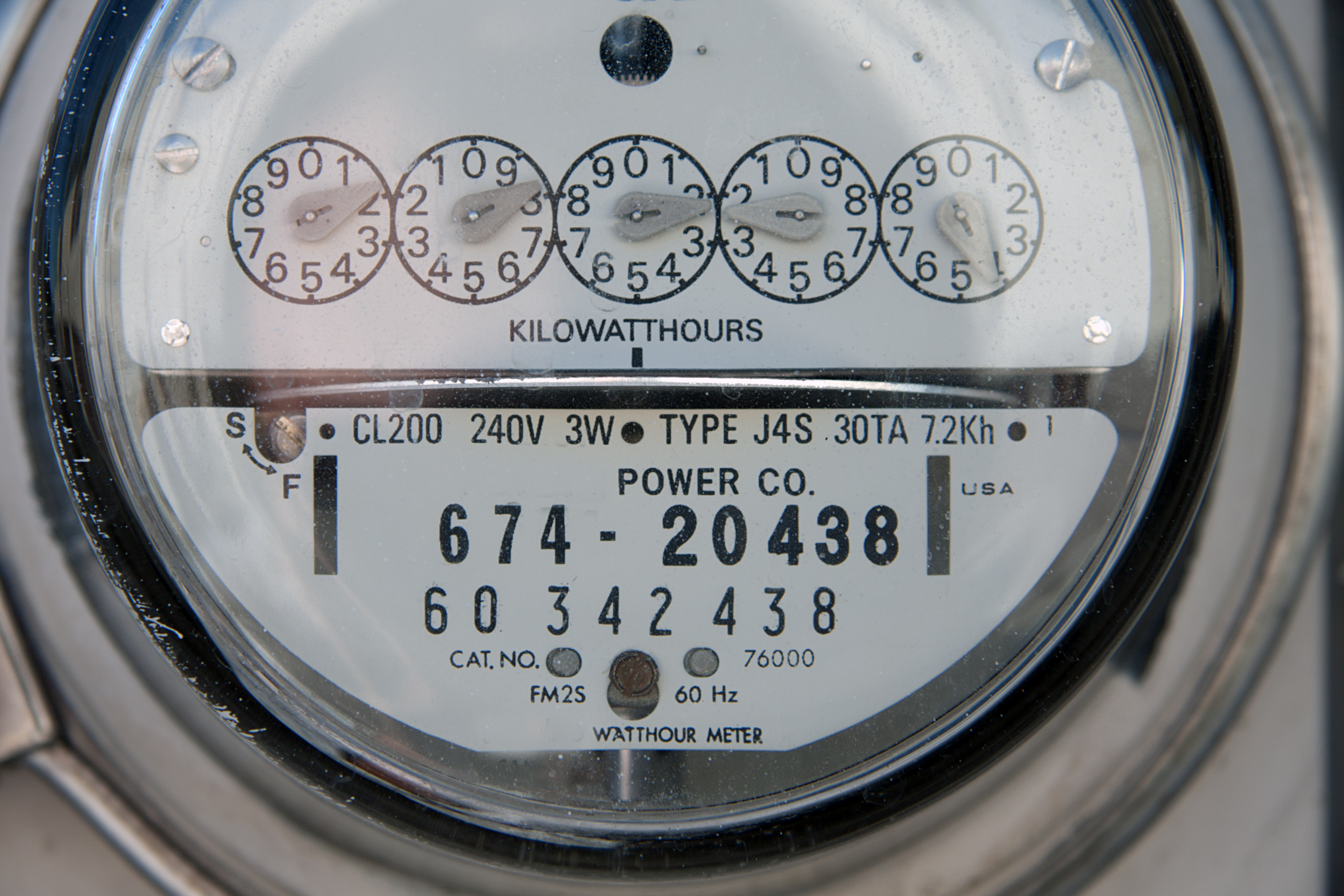 The Alabama Public Service Commission's decision this week to allow Alabama Power Company to modify its rate system and to reduce rates for consumers a total of $337 million over the next two years is a triumph for ratepayers.
Rate stability is something that Alabama Power customers have not always enjoyed. In the past four decades, there have been some chaotic times with some broad swings in electricity costs. Customers of Alabama Power – especially industrial users and critical industry sectors such as health care – must have reliable and affordable energy. "Reliable and affordable" has become a slogan for Alabama Power, but it is not just an advertising strategy. Large scale and sustainable economic development is impossible without a strong and stable energy infrastructure, something that Alabama Power's leadership and our elected leaders recognize.
Alabama business executives and elected officials have worked hard to share the state's "open for business" stance with companies looking to expand. We have enjoyed some great successes in attracting new industry to the state and this decision by the PSC can only be considered another arrow in the quiver in our hunt for more high-paying jobs for the people of Alabama.
The rate reduction made possible by President Trump's Tax Cuts and Jobs Act will be 5 percent for the remainder of 2018. The typical ratepayer will see a reduction of more than $9 in monthly bills beginning in July. The total reduction will be $257 million for the final six months of the year with another $50 million in 2019, due to the tax reform enacted by Congress. Fuel costs will be reduced by an additional $30 million as well.
PSC Commissioners Twinkle Andress Cavanaugh, Jeremy H. Oden and Chip Beeker hammered out an agreement with Alabama Power that guarantees no increases in the company's base rates through 2020. And due to the changes in the corporate tax rate, Alabama Power's credit rating could have been degraded and raised the cost of debt – which would have been passed on to customers. The PSC's decision to allow the company's modification of its rate structure saved consumers money.
Over the past four years, consumers have enjoyed the most stable rates in Alabama history and now thank to the PSC, we are assured of at least two more years of stability. The Alabama Power Company and the Public Service Commission are to be commended on working to give consumers this financial windfall.
Rosemary Elebash is the Alabama Director for the National Federation of Independent Business (NFIB) and George Clark is president of Manufacture Alabama. To learn more about NFIB, please visit: www.nfib.com/alabama. To learn more about Manufacture Alabama, visit: www.manufacturealabama.org.
Opinion | This leader inspires confidence
"It takes a proven leader to make thoughtful, vigilant decisions in times of chaos."
There is no playbook in a pandemic. There are no hard and fast rules in a fast-moving crisis. Second-guessing in a crisis, especially from those who have never had to deal with such pressures, is counterproductive.
It takes a proven leader to make thoughtful, vigilant decisions in times of chaos.
Following the uncertainty that defined last spring and summer, Auburn University forged into an unpredictable fall, making necessary tough decisions in the midst of an unprecedented crisis as it transitioned back to campus. Although many institutions opted for fully remote instruction, suspending classes, or even canceling semesters entirely, Auburn committed to creating a safe campus environment while preserving many of the benefits of a residential academic community. 
Despite the pandemic's myriad challenges, Auburn remained open throughout the fall and had a successful semester, thanks to countless students, faculty, and staff who understood the importance of safety protocols and upheld shared institutional values. Not surprisingly, there was an increase in COVID-19 cases in the first few weeks of the fall semester, but the number of cases declined and remained at negligible levels for the remainder of the term. 
Amazingly, Auburn was able to avoid the employee furloughs, layoffs, salary cuts, and hiring freezes which have befallen other colleges and universities throughout the country. In addition to holding town halls with faculty and staff, I know the university worked diligently to respond to concerns, adjust policies and procedures, and implement safety measures that enabled the institution to continue delivering on its mission of teaching, research, and outreach. The versatility and nimbleness exhibited by Auburn's leadership, faculty, staff, and students in navigating the extraordinary circumstances resulting from the pandemic are impressive.
As our country grapples with an unprecedented public health crisis and a highly volatile political climate, we know that one of the best ways to support students is to foster a structured learning environment that supports critical thinking, advances problem solving, encourages empathy, and promotes diversity of thought. 
With this in mind, and using the past semester as a guide, the university is preparing to start the spring semester next week with more than 70 percent of classes face-to-face. Although some may disagree with a return to on-campus learning, the decision to do so was made based on careful consideration by the university's senior leadership. These leaders sought feedback from local, state, and federal medical professionals, shared governance groups, campus representatives at various levels, and other sources, including state government and peer institutions. 
Last month, Governor Ivey encouraged educational institutions to return to the classroom for the spring. A majority of students and faculty who have communicated their preferences favor returning to the classroom while still providing flexibility to faculty and students who request it. Indeed, there is an unavoidable cost to remote learning — we have seen its negative effect on the mental health of both students and faculty members. 
Although the decision to return to on-campus instruction is supported by many, some have voiced opposition. The changing and uncertain nature of the pandemic often leads to fear and, in some cases, anger. Unfortunately, much of this anger has been directed at Bill Hardgrave, Auburn's provost and chief academic officer. Recently, this frustration has manifested in a specially-called — and horribly misguided — meeting to take a vote of no confidence. At Auburn, it takes only 50 faculty members of the more than 1,700 faculty to sign a petition calling for such a vote. That is fewer than 3 percent of the entire faculty!
This action is regrettable. It sends a false message about a leader who has stepped up to forge an uncharted path during extraordinary times. Throughout this unprecedented year, Dr. Hardgrave has taken deliberate measures to consult with and to incorporate faculty opinion, and to allow exceptions to in-person teaching when it presented a hardship for a faculty member. He has encouraged innovative approaches to pedagogy and helped deliver excellence, which is the hallmark of an Auburn education and a renowned faculty. 
Auburn President Jay Gogue said recently, "A no-confidence vote in the midst of a global pandemic and social unrest when student, faculty, staff and administration leaders have worked diligently together for the best interests of our campus is unprecedented and destructive."
At a time when our nation is experiencing profound divisiveness at all levels, Auburn has a unique opportunity to demonstrate its role as a leader in higher education. Dr. Hardgrave's proven ability to guide Auburn's academic enterprise during these unprecedented times is indisputable. His efforts have exemplified The Auburn Creed, demonstrating a belief in education, hard work, honesty, and sympathy for the interests of the university's students, faculty, and staff.
Not only does a vote of no confidence damage the reputation of an academic leader who has served Auburn admirably for the past ten years, but it damages the reputation of our university among the higher education community, and it undermines its credibility with our students, parents, alumni, community, and accrediting agencies. It does not benefit the university, but rather undercuts the hard work of so many members of the Auburn Family in advancing our mission during the pandemic. I strongly encourage those who wish to express a rational, constructive voice in furthering Auburn's mission to continue to speak up in support of Dr. Hardgrave and, thus, in support of our university. You are being heard.