Opinion | Setting the record straight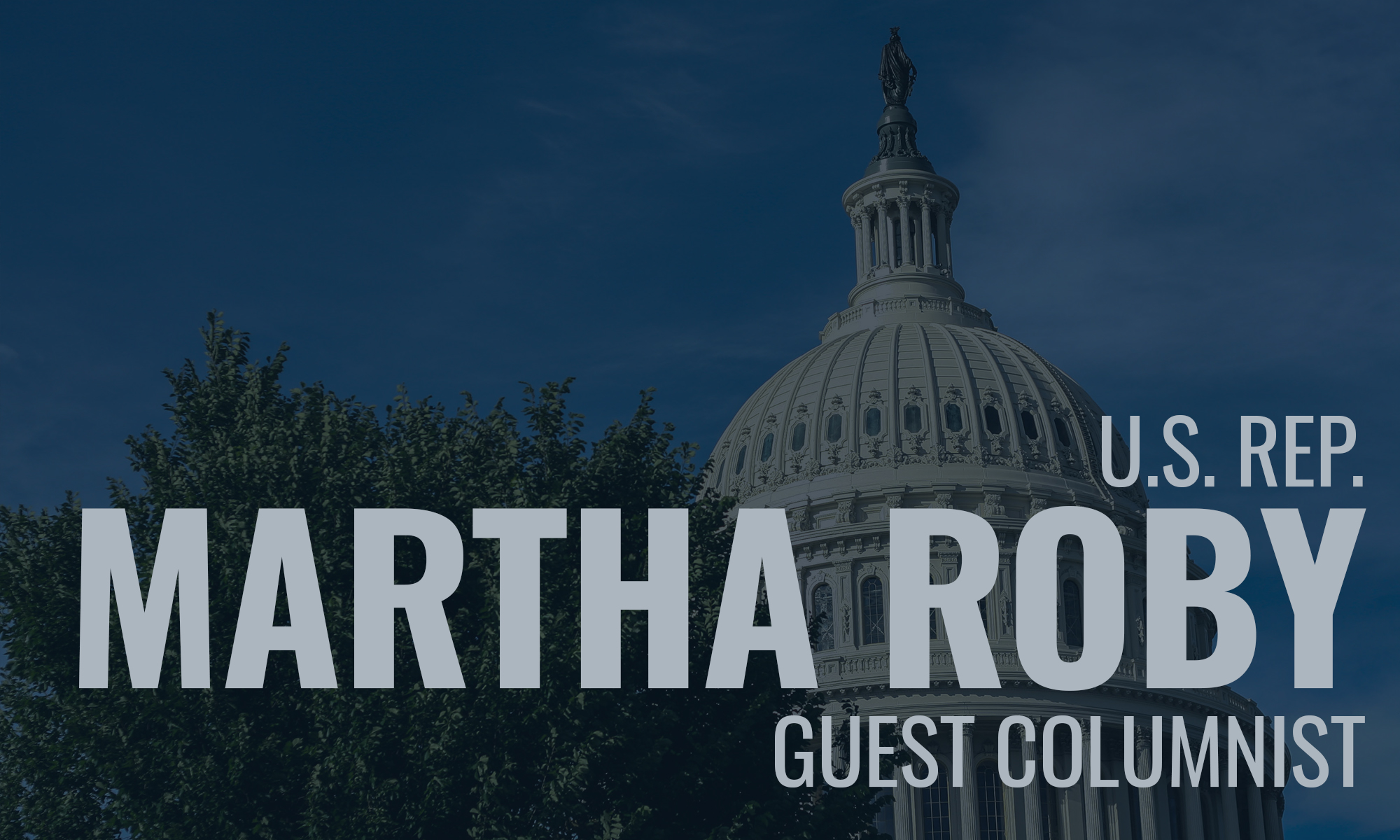 Congressman Henry J. Hyde from Illinois served in the House of Representatives from 1975 to 2007. During his expansive career in Congress, Hyde was a strong voice for the conservative agenda. If his name sounds familiar, you may remember him for being the Chairman of the House Judiciary Committee during the impeachment of President Bill Clinton in the late 1990's.
Shortly before Congressman Hyde's election to the House of Representatives, the 1973 Supreme Court decision inRoe v. Wade ruled that abortions were legal in the United States. In response, during Congressman Hyde's first term in Congress, he proposed an amendment to the annual appropriations bill that funds the Department of Health and Human Services directing that no federal funding could be used to provide abortions.
This amendment, now commonly known as the Hyde Amendment, was signed into law in 1976. Unfortunately, it was immediately challenged in the courts, and it wasn't until 1980 that the Hyde Amendment was enforced thanks to a Supreme Court ruling.
Since that year, every annual appropriations bill that funds the federal government's discretionary spending has contained a version of this original Hyde Amendment in order to make it clear that the federal government does not directly fund abortions in this country.
I am always proud to support the inclusion of the Hyde Amendment in all funding bills, including in the most recent Fiscal Year 2018 Omnibus bill that President Trump signed into law two months ago. Still, there were numerous sources claiming that this bill funds Planned Parenthood, so I'd like to set the record straight: Thanks to the inclusion of the Hyde Amendment, this government funding package designates absolutely no money for abortion or for Planned Parenthood – not one dime.
By now, I don't think it's a secret that I am unapologetically pro-life. I believe life begins at conception, and I consider it one of my greatest responsibilities in Congress to fight on behalf of the unborn.
That said, I have always been candid and up-front with the people I represent about the stark reality we face with the Planned Parenthood machine. It would be very difficult to completely defund this organization because there are procedures and deeply entrenched special interests that are dedicated to protecting it.
Still, this would never stop me from trying. I have proudly voted in the House of Representatives several times to ban Planned Parenthood from applying to receive funding through the Health Resources Services Title X programs. In addition, states around the country, including Alabama, have attempted to prohibit Planned Parenthood from receiving Medicaid reimbursements for their services.
This strict language I have always supported in the House to restrict Planned Parenthood always falters in the United States Senate. Our pro-life efforts face a clear challenge: The Senate does not have enough pro-life supporters to overcome the threshold of votes needed to pass these bills and send them to the President for his signature.
I have said numerous times that the Senate should reconsider its rules, especially as it relates to funding bills, in order for our pro-life language to even receive consideration.
I've fought the battle for the unborn alongside my pro-life colleagues throughout my time in Congress, and I'm proud of the progress we've made despite the Planned Parenthood machine that is alive and well. Now that we finally have an Administration that shares our commitment to the cause, I'm hopeful we can make even more progress, but we still face significant challenges.
As it stands now, the aforementioned Title X program allows abortion clinics and Title X general medical clinics to be "co-located," meaning the two can share the same facilities and even the same staff. This is particularly concerning since Title X provides abortion referrals from their medical clinics to the "co-located" clinics.
This is unacceptable, and I was one of 153 members of Congress who recently signed a letter to Department of Health and Human Services Secretary Alex Azar requesting that the practice be stopped. Our letter directs the Department to issue new regulations for the Title X program to mandate that the federally funded Title X clinics be physically and financially separate from facilities that perform abortions. Additionally, we are asking that abortion referrals be eliminated from the grant program altogether.
During my time in Congress, I have been a vocal advocate for those who cannot yet speak for themselves. Because of this, I have consistently received a 100% rating from National Right to Life and a 0% rating from the Planned Parenthood Action Fund. I will continue to defend the defenseless among us – even when Planned Parenthood and its allies seek to dismiss them. Our work is far from being complete, but I am proud of the steps we've taken, and I won't stop fighting.
Martha Roby represents Alabama's Second Congressional District. She lives in Montgomery, Alabama, with her husband Riley and their two children.
Opinion | Comprehensive sex-ed for all can improve people's health
Last July, I spoke with Sky H., a 20-year–old who identifies as non-binary and grew up in a very conservative rural town in the Black Belt region of Alabama. In school, Sky received abstinence-only education. Sky told me there was little instruction about sexual and reproductive health besides the basics of reproduction.
After years of pain, Sky was diagnosed at age 18 with endometriosis, a painful disorder that can lead to fertility complications. The condition might have been diagnosed much earlier if they had learned more about their own bodies and reproductive health in school, Sky believed.
Unfortunately, Sky's experience isn't unique. Over the past year and a half, I've spoken to more than 40 young people from 16 counties throughout Alabama who also didn't learn about their sexual and reproductive health in school. Like Sky, they missed out on critical information and described the negative impact this had on the choices they made and their health as they grew older.
Schools in Alabama are not required to teach about sexual health but if they do, the State Code mandates a focus on abstinence. The State Code also contains stigmatizing language around same-sex activity and prohibits schools from teaching about sexual health in ways that affirm lesbian, gay, bisexual and transgender (LGBT) youth. This makes it even harder for young people like Sky to get information.
But Alabama is not alone. Sixteen other states in the U.S. also do not mandate sex education in schools. And at least five others have laws stigmatizing same–sex activity.
Comprehensive sexuality education can improve health outcomes for young people. It can help them learn about their bodies and how to recognize abnormal gynecological symptoms, steps they can take to prevent and treat sexually transmitted infections (STIs) and other dangers to their health, and where they can go for reproductive health services.
Sex ed can also educate young people about the human papillomavirus (HPV) — the most common sexually transmitted infection in the U.S. — and how to lower their risk of HPV-related cancers through the HPV vaccine.
This information can improve young people's health and save lives. Yet so few young people in schools throughout Alabama — and the U.S. — receive it. Instead, like Sky and other Alabama students, many young people receive abstinence-focused education.
These programs withhold critical, science-based information young people need to make safer decisions on their sexual health. They also shame adolescents about their sexuality, often leaving young people uncertain about who they can talk to or where they can go for accurate information about sexual behavior and health.
The problem is both a lack of political will and of adequate funding. Discriminatory property taxes and an inequitable education system leave many school districts in rural and less wealthy regions of Alabama without adequate funding. This means that programs considered optional, like sex ed, often aren't offered.
Alabama, a state with high rates of sexually transmitted infections and cancers related to HPV needs to do more to address historic inequalities and state neglect that have left Black people at a higher risk of poor health outcomes. Mandating comprehensive sexuality education for all of the state's schools — and allocating state funding for these programs — would be an important step forward.
Students in underfunded and neglected school districts — many of whom are Black and living in poverty — often lose out on access to critical and lifesaving information. It keeps them from being able to make informed and safe decisions and can harm their health. This unequal access to information can create lifelong disadvantages and may contribute to racial disparities in health as young people age into adulthood.
The Black Belt region of Alabama, where Sky is from, has high rates of poverty and poor health outcomes. The Black Belt region also has high rates of sexually transmitted infections and the highest rates of HIV in the state. Yet schools in this rural and marginalized region of the state are persistently underfunded.
The COVID-19 pandemic has brought glaring attention to systemic inequalities and racial disparities in health, including in Alabama, where Black people are significantly more likely to die from the virus than white people. Within the United States, we continue to see the disproportionate toll the pandemic has taken on Black people, who are more likely to live in poverty, lack access to health insurance, and suffer from chronic health conditions that put them at a higher risk of adverse health outcomes from the virus.
The pandemic has highlighted the importance of ensuring that everyone has the information, tools, and resources they need to make informed decisions to protect their health. Schools in Alabama — and across the country — should help do that for all young people.
The pandemic is also showing us what happens when discrimination and neglect leave certain people out.