Roy Moore endorses Rich Hobson for Congress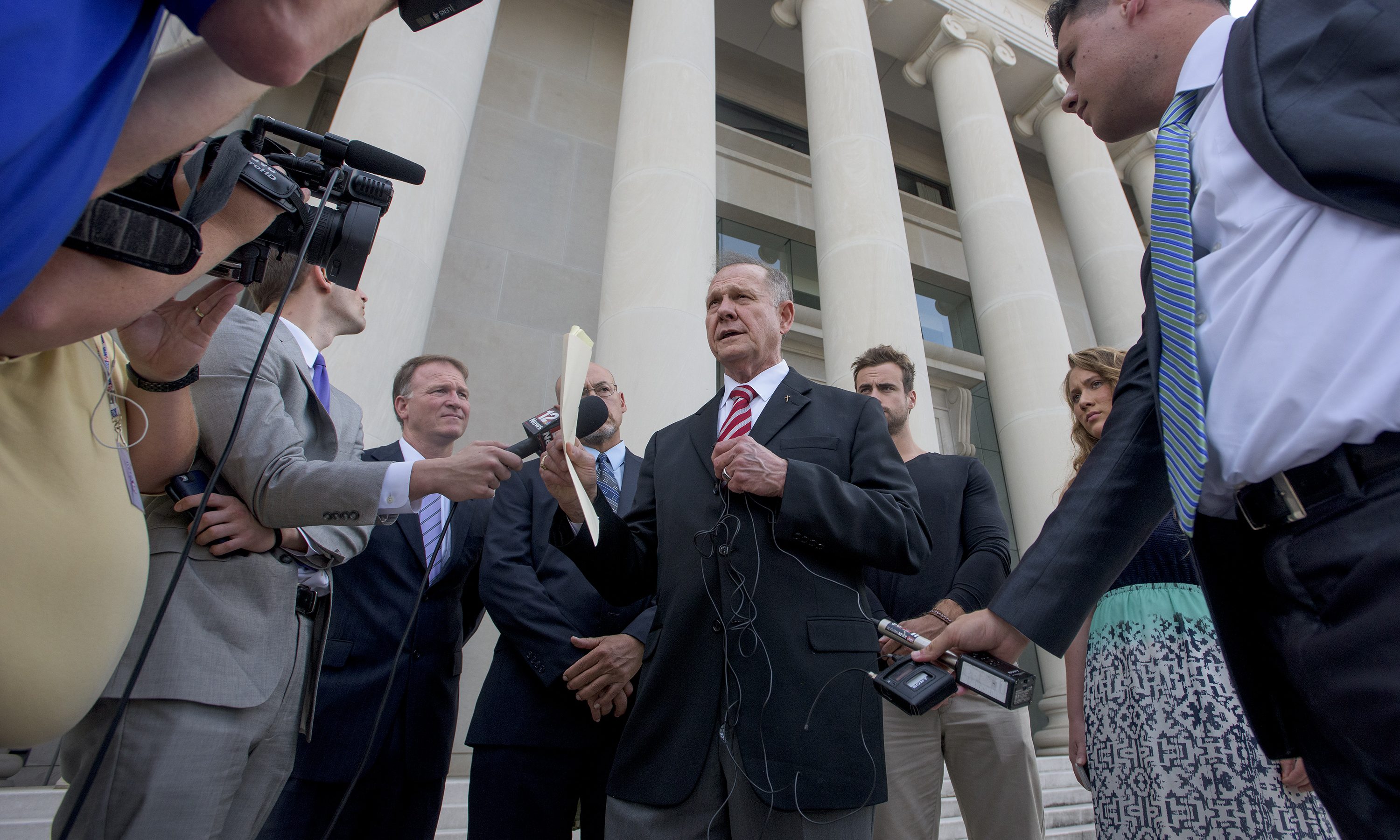 Wednesday, the Rich Hobson for Congress Campaign announced that Hobson has received the endorsement of former Alabama Chief Justice Roy Moore (R). Hobson worked for Judge Moore for nearly two decades, most recently as his campaign manager for U.S. Senate.
"I have known Rich Hobson for over 25 years and know his reputation for honesty, integrity, and devotion to duty is above reproach," said retired Chief Justice Moore. "He has the experience, wisdom, and ability to tackle tough problems and resolve them expeditiously, which will serve the people of Alabama well in the United States Congress."
"Rich is a husband, father, and grandfather who will fight to preserve the United States Constitution against all enemies foreign and domestic," Moore continued. "Rich Hobson is a proven leader who will stand up to liberal voices in Congress who seek to disparage our history and destroy the values that have made this country great."
Moore was twice elected as Chief Justice of Alabama, serving from 2000 to 2003 and from 2013 to 2016. The first time he was removed from that office for refusing to remove a monument to the Ten Commandments from the Alabama Judicial Building. The second time he was suspended for the remainder of his term for his vigorous defense of the sanctity of marriage between one man and one woman. Moore is a Vietnam veteran, and a graduate of both the United States Military Academy and the University of Alabama School of Law.
Hobson served as the Administrative Director of the Office of Courts during both of Moore's terms as Chief Justice. Hobson also served as Executive Director of the Foundation for Moral Law, which Moore founded.
"It has been an honor for me to work under Judge Moore's leadership for much of my career, and I am honored that he is standing with me now," said Hobson. "The rock solid convictions and values that he has upheld in the fact of relentless opposition have earned him the respect of men and women of integrity across our state and nation. He certainly has my respect, and I am grateful for his support."
Hobson is running in the Republican primary for Alabama's second congressional district. Hobson faces incumbent Rep. Martha Roby, state Rep. Barry Moore, retired U.S. Army Sergeant Major Tommy Amason, and former Congressman Bobby Bright.
The eventual winner of the Republican primary on June 5 will face the Democratic nominee on November 6. Audri Scott Williams and Tabitha Isner are the Democratic candidates.
Slow absentee voting in Tuscaloosa sparks outrage, possible legal action
Among the issues were incredibly long lines that left some voters waiting more than five hours and an inefficient process that managed to take in fewer than 100 absentee ballots in six hours.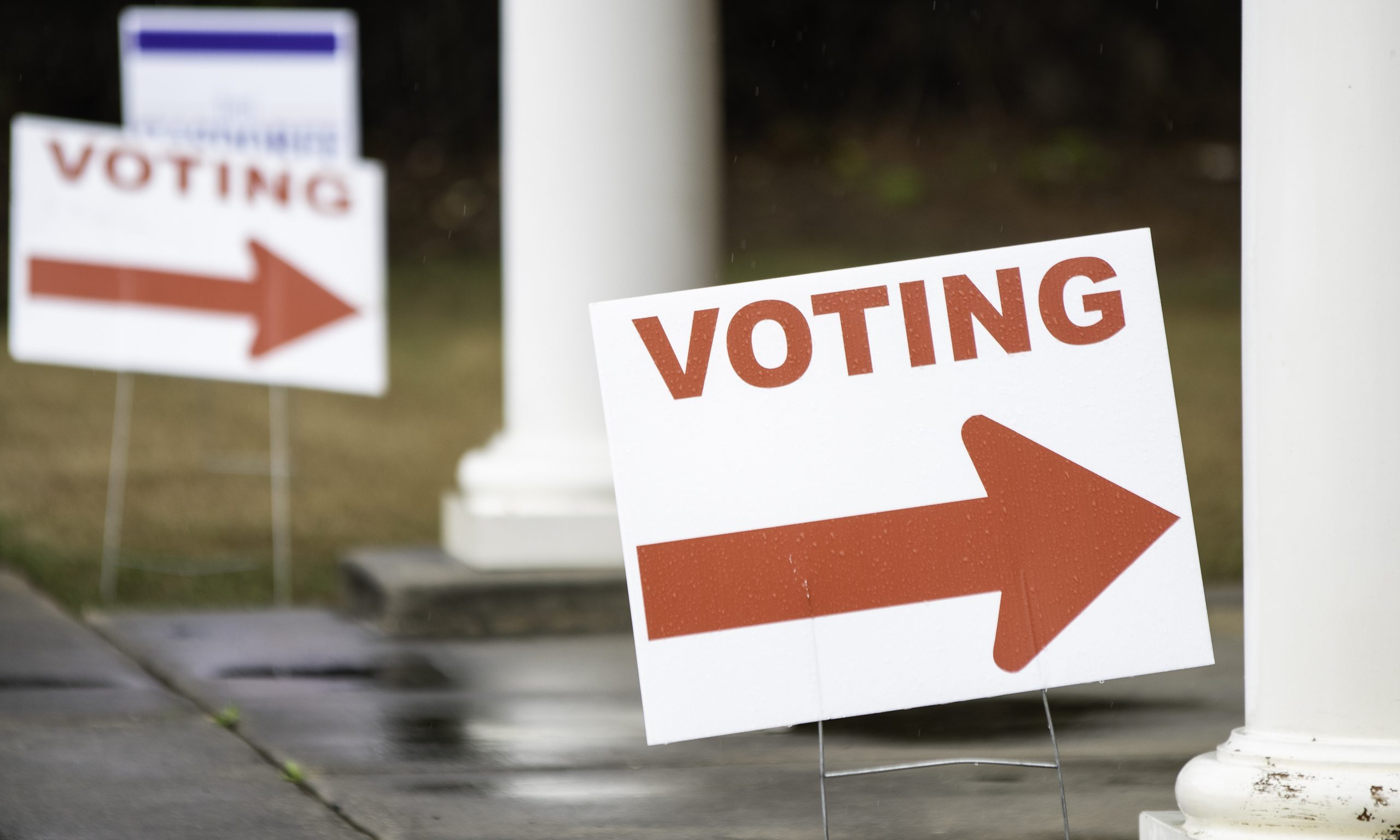 Long lines and slow absentee ballot processing in Tuscaloosa County have left voters outraged and incumbent Sen. Doug Jones's campaign threatening legal action. 
On Wednesday, Jones's campaign attorney, Adam Plant, sent a letter to Tuscaloosa County Circuit Clerk Magaria Bobo, outlining a number of issues with ongoing absentee voting and promising to take legal action if Bobo doesn't improve the process on the final day, Friday. Among the issues documented by Plant were incredibly long lines that left some voters waiting more than five hours and an inefficient process that managed to take in fewer than 100 absentee ballots in six hours. 
Additionally, Plant noted that Bobo has hired her family members to help process absentee ballots and at least one family member had made disparaging remarks on social media about voters. 
"You and those acting on your behalf are suppressing the vote of qualified Alabama voters," Plant wrote in the letter. "If you are unable or unwilling to execute your duties competently, and allow Tuscaloosa voters to exercise their voting rights without undue burdens, we will take further action."
In an interview with the Montgomery Advertiser on Wednesday, Bobo noted that her office had received more than 13,000 requests for absentee ballots — a remarkable uptick from the 3,000 or so her office usually receives — and there had been problems in managing that number of ballots while also adhering to social distancing guidelines within the office. 
However, as Plant's letter notes, the massive increase in absentee ballots for this election shouldn't have been a surprise. Also, Secretary of State John Merrill had made additional funds available to absentee managers to facilitate hiring extra staff, purchasing additional computers and staying open for longer hours to accommodate the anticipated increase. 
In a press release on Wednesday, the Alabama Democratic Party criticized Bobo and her family members, and the release included screenshots of Facebook posts from Bobo's daughter lashing out at voters who complained about the long wait times. 
"No voter should have to wait in line for hours to exercise their rights," said ADP executive director Wade Perry. "We should leverage every tool we have to make voting easier, not harder. Also, it should go without saying that election workers should not insult the very people they are employed to serve. If Ms. Bobo is incapable of processing voters quickly, someone else needs to do the job."