Opinion | From morning to midnight, Alabamians are taxed enough already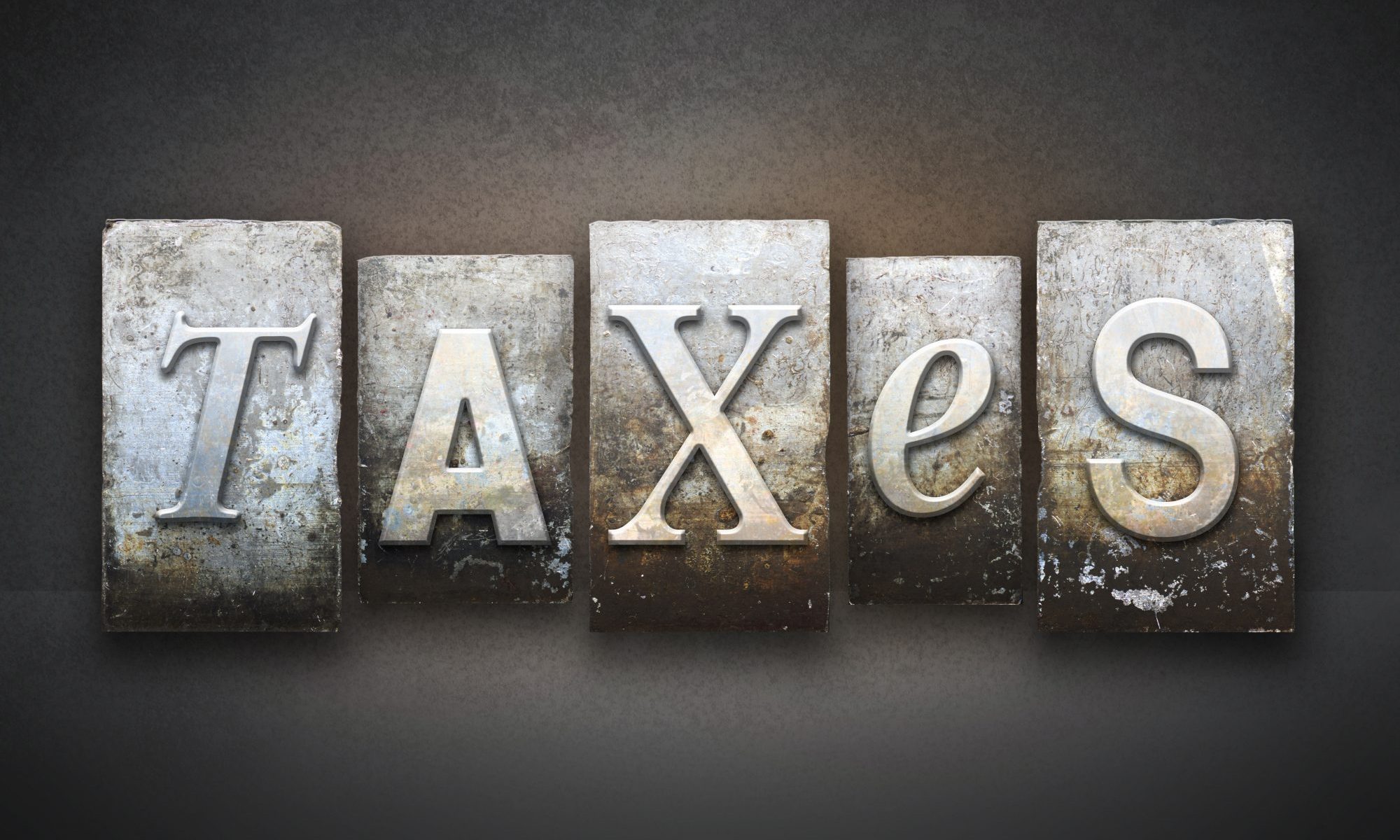 Consider the fact that from the moment you open your eyes in the morning until you close them again at night, you are being taxed.
The electricity that powers the light that you turn on as soon as you awaken and the water you use to shower and brush your teeth are taxed.
The over-the-counter medications that you take in the morning for headaches, allergies, or other conditions are taxed.
The car you drive to work and the gas and fluids that make it run are taxed.
The coffee you drink and the doughnut you eat for breakfast are taxed.
The salary you earn at work, the lunch you eat, and the landline that you use to talk to clients or customers are taxed, taxed, and taxed.
The Internet service that you use to send and receive emails is taxed.
The groceries you purchase on your way home are taxed.
The smartphone that sends your texts to friends and family is taxed, and the apps and games you download to it are taxed, as well.
The cable or satellite television that you watch before going to bed is taxed.
In addition to the levies that I named above, there are dozens of additional taxes that you pay each day.
My point is a simple one.  Alabamians are taxed enough already.
That is why I have dedicated my term in the Alabama House toward fighting the tax raisers, combating new levies, and killing tax bills that were introduced.
Working alongside a group of deeply conservative freshman and sophomore House members, I helped block roughly $1 billion in taxes over the past four years.
When Robert Bentley proposed $700 million in new taxes in 2015, I was among the first legislators to oppose his plan and highlight his broken re-election campaign promise of "no new taxes."
Alabama currently collects enough revenue to meet our needs and provide essential services, but our state government lacks the flexibility to shift money to meet emergencies and unexpected challenges.
In years past, whenever a new tax was approved, its proceeds were earmarked for one specific purpose or another.  Some of these earmarks are constitutional, which means the voters, in their wisdom, dedicated the taxes to an agency, initiative, or spotlighted need during referendum elections.
Many of Alabama's statutory earmarks, however, were put in place many years ago through back room bargains between lobbyists and long-retired politicians who no longer roam the State House halls.  Removing these earmarks will allow us to avoid new taxes and set priorities based on need, not on decades-old, money-hoarding schemes that lobbyists locked into our budgets.
At 91 percent, we have the highest percentage of earmarked tax dollars in the nation.  The national average is just 24 percent, and the next highest state behind Alabama is Michigan with 63 percent.  Rhode Island is the lowest in the United States with only 4 percent of its tax revenues being earmarked.
Attempting to raise taxes without first addressing earmarking is like pouring water into a bucket that has a large hole in the bottom of it.  No matter how much water you pour, the bucket is never going to fill up.  That is why I sponsored legislation that attempted to plug the hole in the bottom of the bucket first and prevent any more trips to the taxpayers' well.
My bill would have removed the statutory earmarks that exist in our code, which would allow us the freedom to budget like families gathered at the kitchen table – placing our bills on one side, our income on the other, and setting priorities that meet critical needs while living within our means.
Unfortunately, the same special interests that carved out those earmarks and the career politicians that do their bidding united against my legislation.  If elected, I plan to use the bully pulpit of the lieutenant governor's office to make another push for commonsense, conservative unearmarking legislation
By right-sizing state government, attacking waste where it exists, and removing the handcuffs that earmarks present, Alabama can resolve its fiscal problems without forcing its citizens to pay more taxes.
State Rep. Will Ainsworth (R – Guntersville) is a Republican candidate for lieutenant governor.  Elected to the Legislature in 2014, Ainsworth currently represents Alabama's House District 27, which includes portions of Marshall, DeKalb, and Blount counties.
Print this piece
Opinion | Love in the time of the coronavirus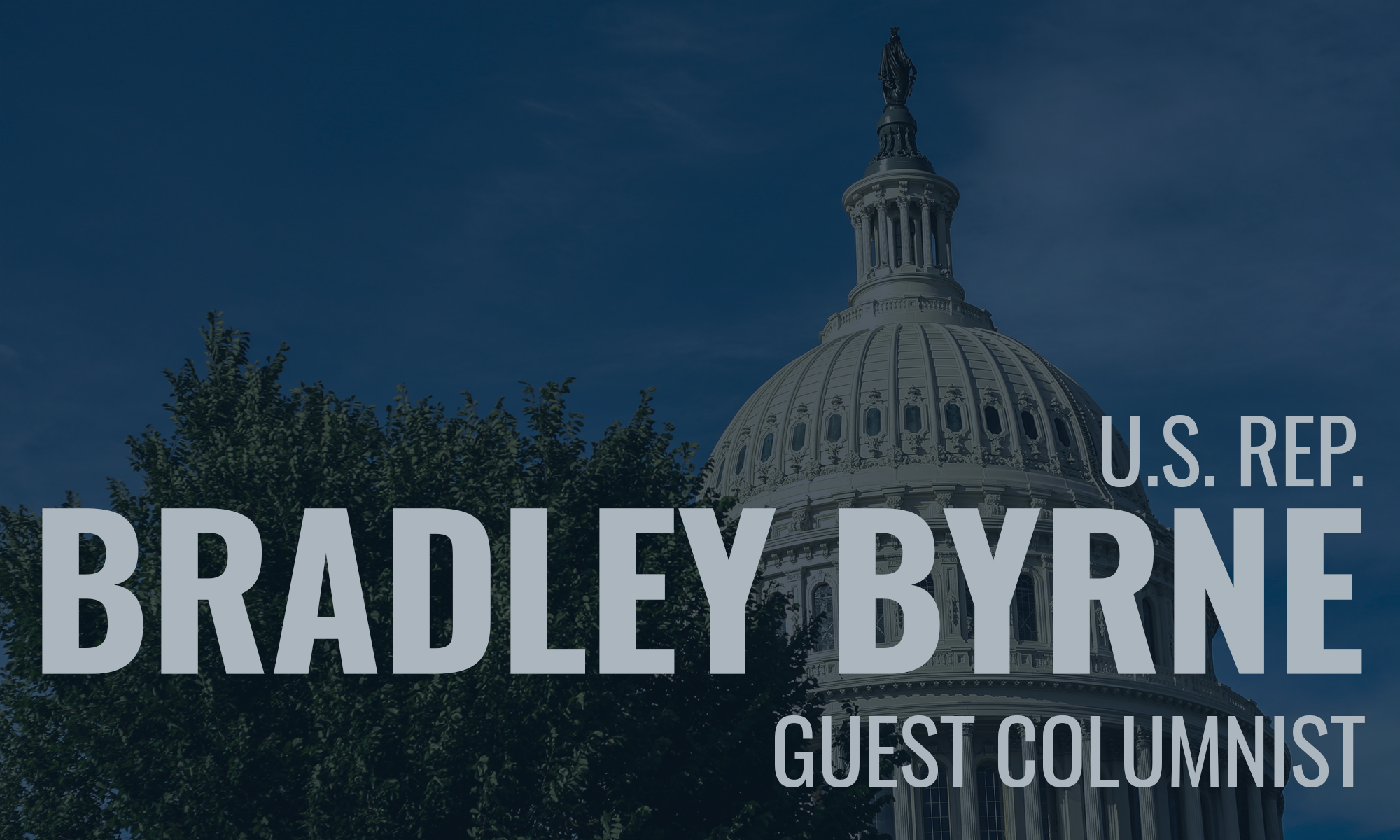 Like many of you I "attended" Palm Sunday worship online. It was strange not to be there at St. James Fairhope physically for the Liturgy of the Palms to gather outside for prayers and walk into the church together with our palms singing "All Glory, Laud and Honor."
I heard the words of the Passion according to St. Matthew but wasn't there to see the faces and expressions of the readers. We said prayers for those afflicted by the disease and those caring for them. We also said the right words for the Offering, the Eucharist, and the Peace, but there was no Offering or Eucharist, and we couldn't physically greet one another with the words, "The Peace of the Lord be always with you; And also with you."
Worship is more than just words. It's the act of coming together as God's people to worship Him, sing hymns, pray, hear God's Word, and be one body. We did it apart last Sunday and will do it this Sunday for Easter. It's strange but necessary.
When I was a teenager there was a novel and movie called Love Story. It had one of the dumbest lines I've ever heard: "Love means never having to say you're sorry." Love means frequently having to say you're sorry, whether or not you caused another's trouble or hurt.
Over a million people worldwide are confirmed to have COVID-19. Tens of thousands have died from it. I'm very sorry for them, their family members, and loved ones. I'm sorry so many on the front lines are working long hours, exposing themselves to danger, and that so many have lost their jobs as we practice social distancing.
All that could drive many to depression, anti-social behavior, and self-destructive acts. To avoid that we all must help one another, just as we do down here during hurricanes, except at a physical distance. And it doesn't do any good – in fact it's harmful – to play the blame game. While there will be a time to assess the culpability of the Chinese government, rhetoric or discrimination against Asian Americans is irrational, harmful, and just plain wrong.
Congress and President Trump put aside our differences, however temporarily, to overwhelmingly pass the CARES Act, pumping over $2 trillion into our economy in a bold move to cushion the economic effects of social distancing and pay for the health care and research to defeat this disease. I and my staff are working around the clock to get information to our constituents about the disease itself and these new government programs. And, as we hear needs, we take them directly to those in charge of providing help. We aren't on the front lines caring for the sick, but we have a supportive role to play and are determined to do our part.
During Sunday's online service, I remembered that love isn't a sugary, sentimental thing. It often involves sacrifice. It's not that sacrificial for me to miss being physically in church, though I felt I was missing something. That something is a small thing compared with risking the spread of this disease.
And, listening to the Passion narrative, I remembered what real sacrifice, the ultimate sacrifice, really is. And why did Jesus do it? Because He loved us that much. It wasn't just the physical agony, but more painful to him, taking on all our sins to himself, all our collective denial of and disobedience to God. He said "I and the Father are one" and then allowed Himself to be separated from God as He took on all our sins. No wonder he cried out at that moment, "My God, my God, why have you forsaken me?"
But God did not leave Jesus to death, for the Resurrection was three days away.
God has not forsaken us. To care for us, he requires each of us to love and take care of one another. Right now, in part that means we must be apart from one another, and for many to suffer economically and perhaps even emotionally. Let's all be more attuned and sensitive, and helpful, to one another.
Good Friday isn't good because Jesus was killed but because He rose again. It may seem dark now, but the light of Easter morning is just around the corner.
The last verse of an old French Easter carol called Now The Green Blade Riseth says, "When our hearts are wintry, grieving, or in pain, thy touch can call us back to life again, fields of our hearts that dead and bare have been: Love is come again like wheat that springeth green".
Spring is here. So is love. Pass it on.
Print this piece