Opinion | Straight party? That's lazy, or stupid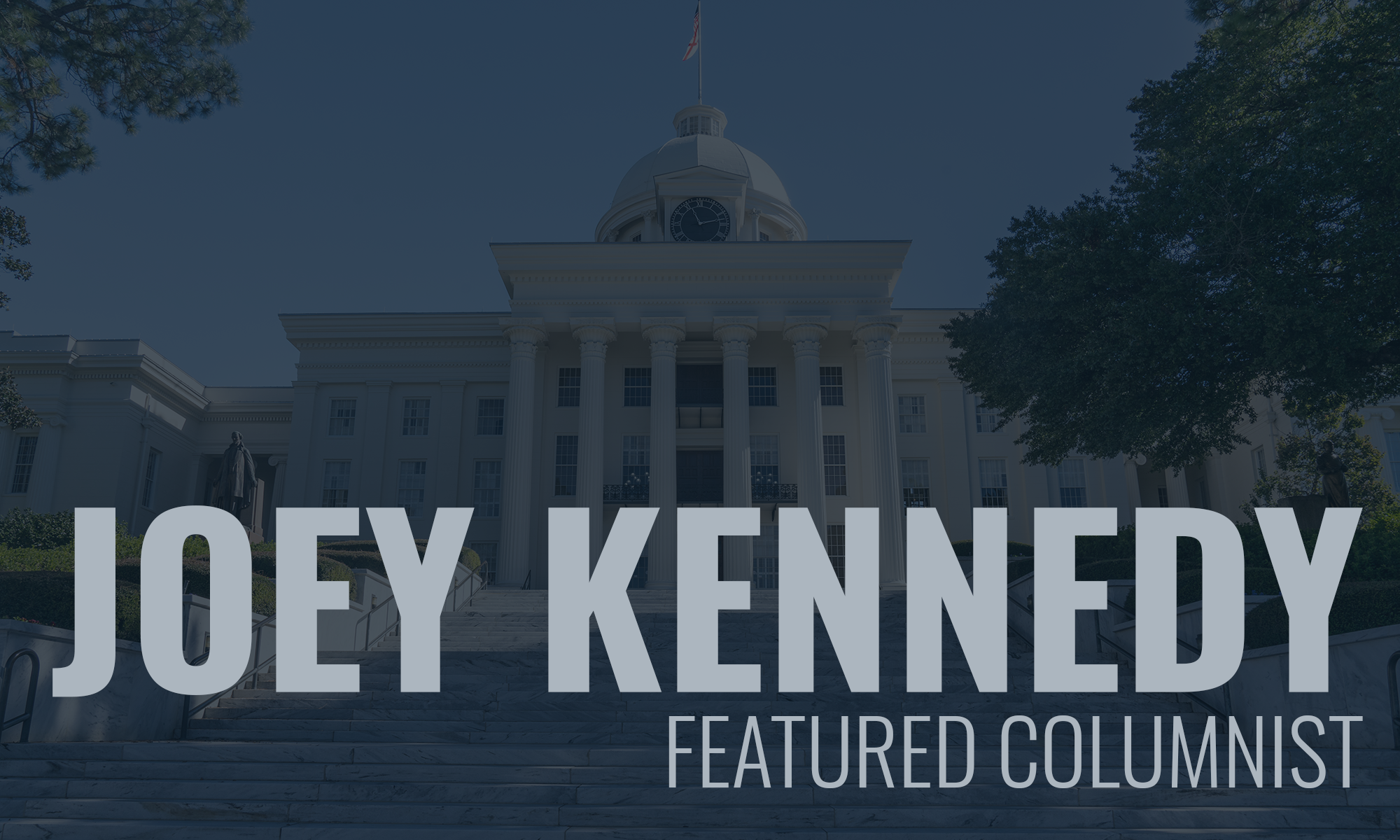 A few years ago (more than a decade), a friend was running for circuit judge in Jefferson County. He is a Democrat. His opponent was, obviously, a Republican. An incumbent Republican.
My friend was much more qualified than the Republican incumbent, who had made a number of questionable decisions from the bench.
This Republican was terrible, on many levels.
I didn't campaign for my friend; I'm a journalist, so I stay out of direct involvement in political campaigns. But I am a voter, and there's no question I was going to support my friend at the polls. And, when anybody asked specifically about that particular race, I'd recommended him. As an editorial board member of what used to be the best newspaper in Alabama, we studied the candidates carefully; personally interviewed most of them. That newspaper recommended my friend.
Before we made our recommendations, however, another friend asked me about that judicial race. I laid out the qualifications of the two candidates, and made a good case for my friend.
And then: "Is he a Democrat or Republican?" my other friend asked. Democrat, I replied.
"Well, I can't vote for a Democrat," my other friend said.
That is absolutely a stupid response. She wouldn't vote for the best qualified candidate because he was running as a Democrat? I shook my head and moved on.
I can't figure out, or pretend to understand, how somebody can eliminate a candidate simply based on party.
I have never, in my 44 years of being a voter, voted straight-party, whether Democrat or Republican or whatever.
There are bad Democratic Party candidates. And bad Republican Party candidates. And, yes, there are good candidates in both parties. And good independents. And good third-party candidates, though you'll rarely find them on Alabama's selfishly closed ballot.
The last election that featured lots of state and local candidates, I voted for more Republicans than Democrats.
I know readers assume (wrongly) that I'm a Democrat, because I write, generally, from the left. I'm not. I'm a left-leaning independent. That's one reason I hate Alabama's closed primary elections. You have to choose, one or another.
And if you vote for one party in a primary, you can't vote the other party in a runoff, if there is a runoff.
Maybe I could understand such a discouraging system more if the parties paid for their own primaries. But they don't.
I do. And you do. The poor Alabama taxpayers do.
Voting straight-party is an indication of two things: You're either too lazy to find out who you really are voting for, or you're too ignorant to care. Not voting would be a better choice.
We've got primary elections coming up. I'm going to be on a panel for Democratic and Republican party gubernatorial debates later this month at Boys State on the University of Alabama campus.
I'll ask tough questions of the candidates from both parties.
From what I've been told, every candidate for governor, from both parties, has accepted the invitation to participate in the debate.
Every candidate but one, that is: Republican Kay Ivey, the current sitting governor. Now remember, Ivey wasn't elected governor. She took over for the disgraced, libido-enhanced Robert Bentley, who was tossed from office.
Kay Ivey will not have my vote. But she's clearly the favorite, even though there are candidates in her party and candidates in the Democratic Party who are clearly more qualified.
I'm a geezer who turned 62 this year. And unless the choice and qualifications are clear otherwise, I'm not voting for another geezer. And I'm not going to vote for those candidates, like Republican Twinkle Andress Cavanaugh for lieutenant governor, who opportunistically run for whatever state office they think they can win.
I'm looking closely at the younger generation, Republican or Democrat, who appears to have the best qualifications for the office they seek.
We geezers have let Alabama down – America down. We often are more in it for us than what's best for our state and country.
And if a candidate refuses to debate her opponents, or if a candidate is endorsed by a child molester like Roy Moore, or if a candidate is clearly only in it for herself or himself, I'm not voting for them. Forget it.
Oh, I expect many of the candidates (most) I support won't win. I don't vote for somebody just because they might have a chance at winning.
I study the candidates, and I vote for the candidate I determine is most qualified to hold the office they seek.
But I will never mark that bubble for straight party. From my perspective, that's just lazy. Or stupid. It's like eating mountain oysters and not knowing what they are.
Joey Kennedy, a Pulitzer Prize winner, writes a column each week for Alabama Political Reporter. Email: [email protected]
Opinion | That climate change hoax is killing us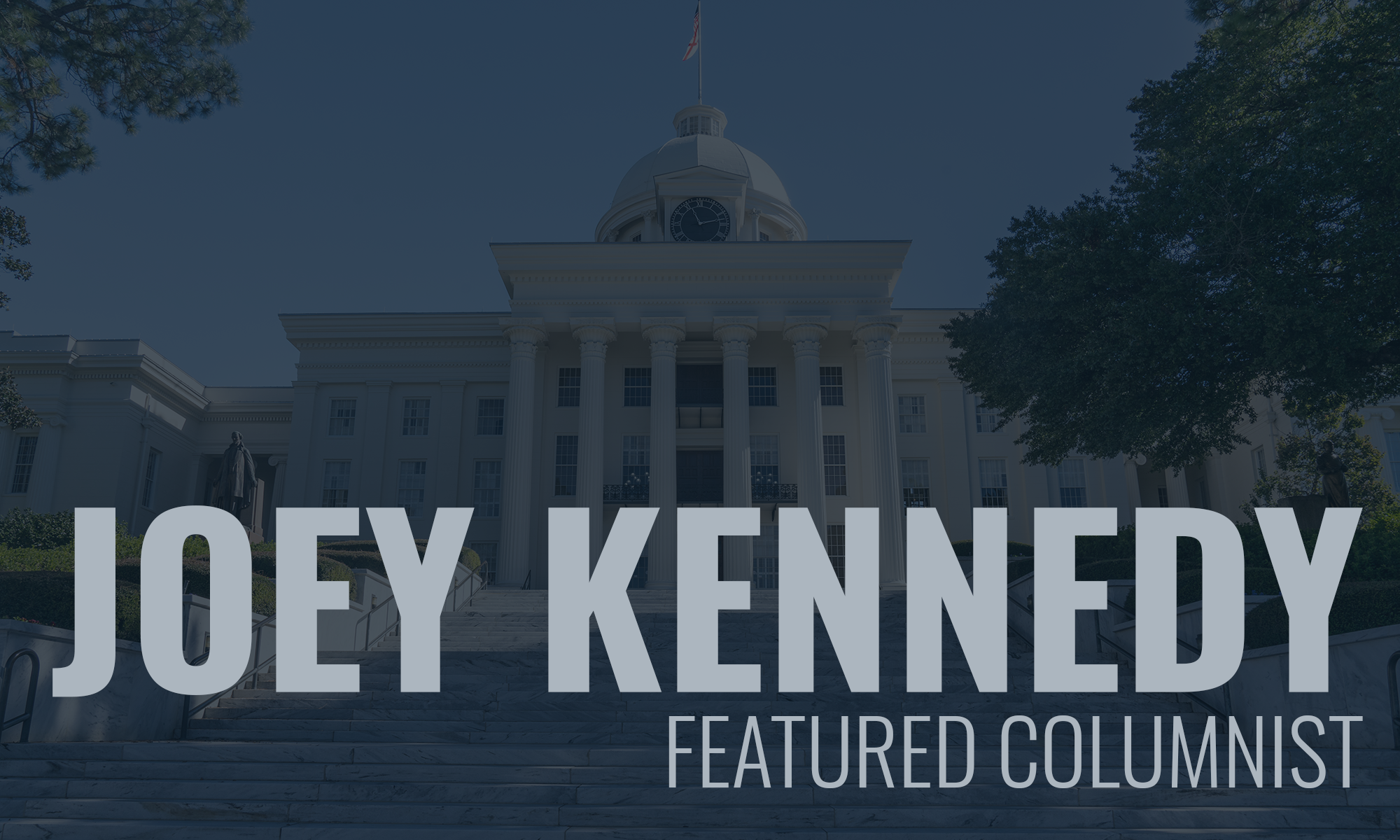 I grew up with hurricanes. For my first 11 years, my parents and I lived on the Texas Gulf Coast, near Beaumont. My father was transferred by the company he worked for, Texas Gulf Sulfur, to deep South Louisiana in 1967. We lived in Houma, in Terrebonne Parish, but Dad worked near Larose, in Lafourche Parish.
Hurricanes were regular events in Southeastern Texas and South Louisiana. Still are, but in much more frequent numbers. And Alabama gets clobbered every so often, most recently yesterday and today. Sally made landfall near Gulf Shores, and you can be assured the damage will be extensive, especially from flooding.
Flooding was a big factor in Texas hurricanes too, when I lived there. Hurricane Carla, in 1961, devastated High Island, not far from our home. Flooding was widespread. Carla was a Category 4 storm. But notably, that September, Carla was only the third named storm of the hurricane season.
This year, we're running out of names. Striking Alabama this week, only a few days after Carla struck Southeastern Texas in 1961, Sally is toward the end of the hurricane alphabet. The National Hurricane Center and World Meteorological Organization are literally running out of names for storms this year.
Earlier this week, and maybe still, there were five named storms in the Atlantic. This is only the second time on record that five named storms are in the Atlantic at the same time. And they're using up the Alphabet. The first time this happened was 1971, at a time when humans were first becoming aware of climate warming.
Little do we know, that before Sally decided to squat on Alabama, Hurricane Paulette made landfall in Bermuda on early Monday morning. There are so many hurricanes around, we can't even keep up with them.
They're like Republican scandals.
Probably more than any other indicator, hurricanes tell the story of climate change, the very real climate change that Donald Trump and many Republicans deny or call a hoax.
Like the COVID-19 Pandemic. Like so many events that Trump and Trump Republicans can't (or won't) believe. Like the corruption that permeates the Trump administration. Like the wildfires destroying the far West Coast states.
That's not climate change, claims Trump. It's because California won't sweep the forests. I call BS. Even on California being responsible for sweeping. Most of the forestland in California is federal land. Most of the burning areas are on or near federal trees. Yet, the state of California spends more money on forest management than the federal government, which owns most of the land. That's the truth. No hoax.
Trump should order secret federal teams of ICE forest sweepers to do their jobs.
The hoax from Republicans and the Trump administration is that crazy antifa hit squads are invading the West Coast to reign terror on the populations there. National security experts continue to assert that white supremacists and nationalists are the most dangerous domestic terror threat. But Trump defends those radicals – "they are very fine people" — because they hold up some mysterious white heritage above all others. If Trump is anything, he's the whitest Angry White Man ever.
Climate change is real. The coronavirus pandemic exists. White nationalists are the most serious domestic terror threat in this country.
Black lives do matter.
Yet, once again and often, Trump shows the orange-hued emperor has no clothes. As Stormy Daniels has previously said, that is not a good look.