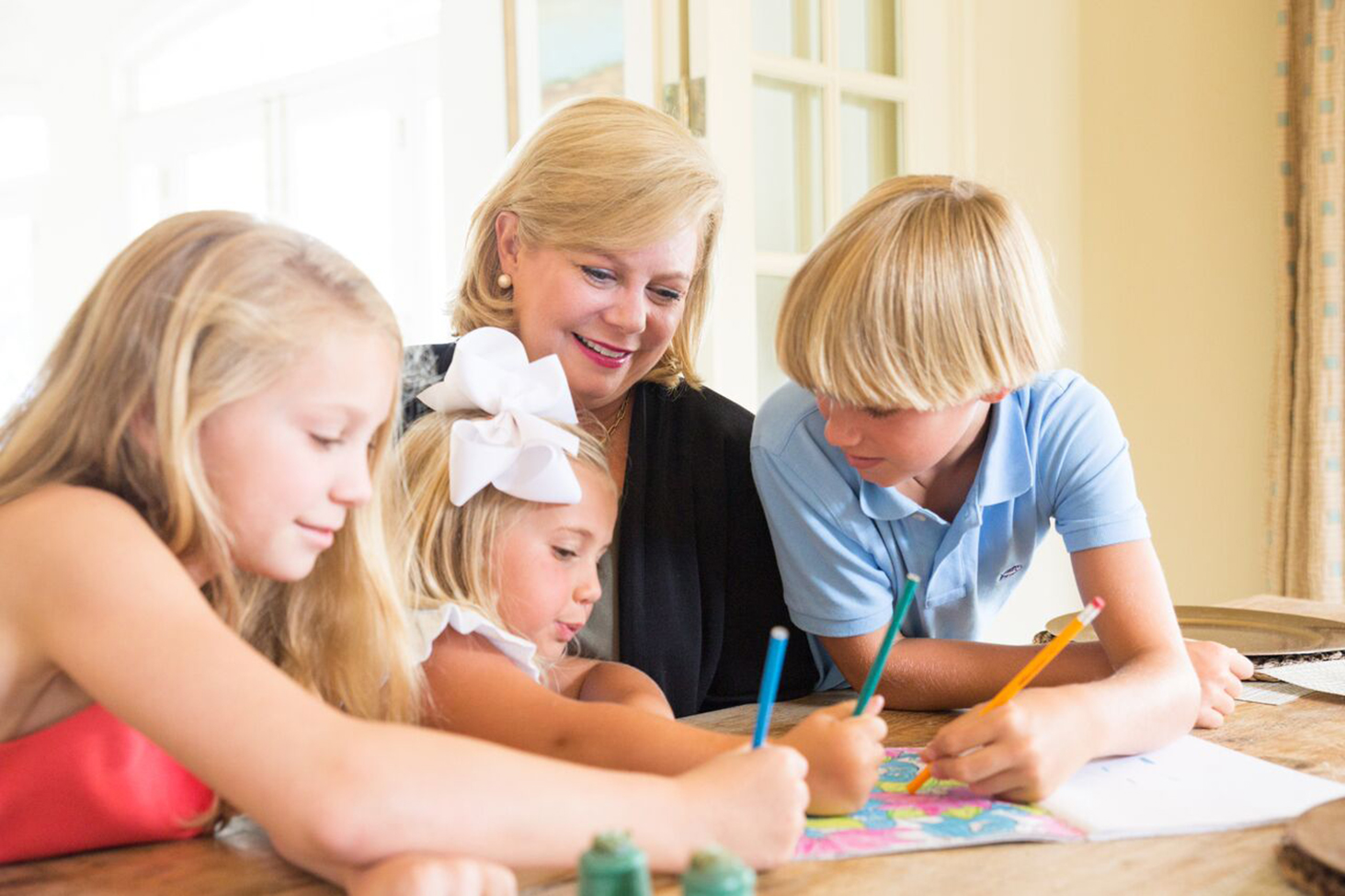 Steady determination mixed with Southern savvy and hard-won grit have led Twinkle Andress Cavanaugh to the brink of becoming Alabama's lieutenant governor.
Of course, she will first need to get past State Rep. Will Ainsworth and State Sen. Rusty Glover in the Republican primary on June 5.
But Cavanaugh believes her message of smaller government, fewer government regulations and job growth is on target with the Republican base that she must have on her side in the upcoming ALGOP primary. And Twinkle says she's ready.
Like Cher, Madonna and Pink, everyone knows her by a single name. No qualifying last name is needed to identify her as a veteran of Republican politics, just Twinkle.
In a recent interview with the Alabama Political Reporter, Twinkle listed cutting the size of government, attracting good-paying jobs and better education as top priorities if elected Lt. Governor.
She currently serves as president of the state's Public Service Commission – a position she wrestled away from the state's last statewide elected Democrat.
"I'm running to cut the size of government…to fight for our Alabama values and good paying jobs," said Twinkle. "We need to make this an economically friendly environment, we need to have our children educated for the workforce," she further explained. "As you know, the government doesn't create a job, but we can get out of the way and let jobs flourish."
In her campaign commercials, as in her private life, Twinkle freely discusses her Christian faith, pro-life stance and her support of the Second Amendment. She is also a strong advocate for education, especially making sure that the state's children are prepared to enjoy a productive life after graduation. "We take care of our teachers, and we've got to make sure that we have strong training – we've got to start strong for our children, and then we've got to finish strong when they graduate."
She says whether a student is college bound or wants to learn a trade, the key is a robust education system that works for everyone.
"We need more than a one-size-fits-all educations system," she said. "If they want the college track to be an engineer or a doctor, or an accountant or a nurse, then that's great. But if they also want to be a skills laborer, let's make sure we have that track for them."
Twinkle emphasizes that the goal is for young people to be able to have a career path that works for them, "so that they can get out, find a good-paying job, and be productive citizens in our state."
She says that conservatives must also look for how they can lower taxes and put "more money in the mommies' and daddies' pockets." As an example of how tax cuts benefit working families, she points to the recent rate cut at Alabama Power approved by the PSC.
"This is the whole reason I put on my sneakers and went door to door for Donald Trump in a battleground state," said Twinkle. "His massive tax cuts have allowed us to return $337 million to Alabama families today."
In December 2017, Congress approved and President Trump signed into law a historical Tax Cuts and Jobs Act that, according to the White House, brings real relief to American families and businesses. The PSC Commission's vote guarantees that Alabama Power's 1.4 million customers will reap a significant windfall from the president's tax plan.
Starting in July, a typical residential customer for Alabama Power will see monthly bills reduced by more than $9. The reduction to all customers' bills totals $257 million through the rest of 2018. Customers will see their bills reduced by another $50 million in 2019, due to tax reform.
Public Service Commission votes to save Alabama Power customers mega-millions 
Twice in recent memory, the state's sitting governor has been removed from office, which means the Lt. Governor must be prepared to step into that role as current Gov. Kay Ivey did when Gov. Robert Bentley stepped down just over a year ago.
Twinkle, while wishing whoever serves as governor good health and success, says she is ready if elected Lt. Governor. "Obviously I always pray for our leaders and for our governor to do well, but twice in the last 30 years, the Lt. Governor has been called on to take the lead," Twinkle said. "I'm running for the second-string quarterback. I realize I'm not running for governor; I'm running for lieutenant governor. But as I speak all around the state, I remind people that the National Championship, just this last year, was won by the second-string quarterback." She also notes that last year's Super Bowl championship team was lead by the second-string quarterback.
Serving as the first woman to chair the state's Republican Party, and having worked in the cabinet as well as her position on the PSC, has given her the training to tackle the state's top job.
"I also believe there is a triangle of leadership. It's the governor and the Senate pro-tem, and the speaker," she said. "And you've got to have a lieutenant governor that can work with those people, and I will work with those people to make sure that the voices throughout our state are heard."
Opinion | For Coach Tub, no thinking required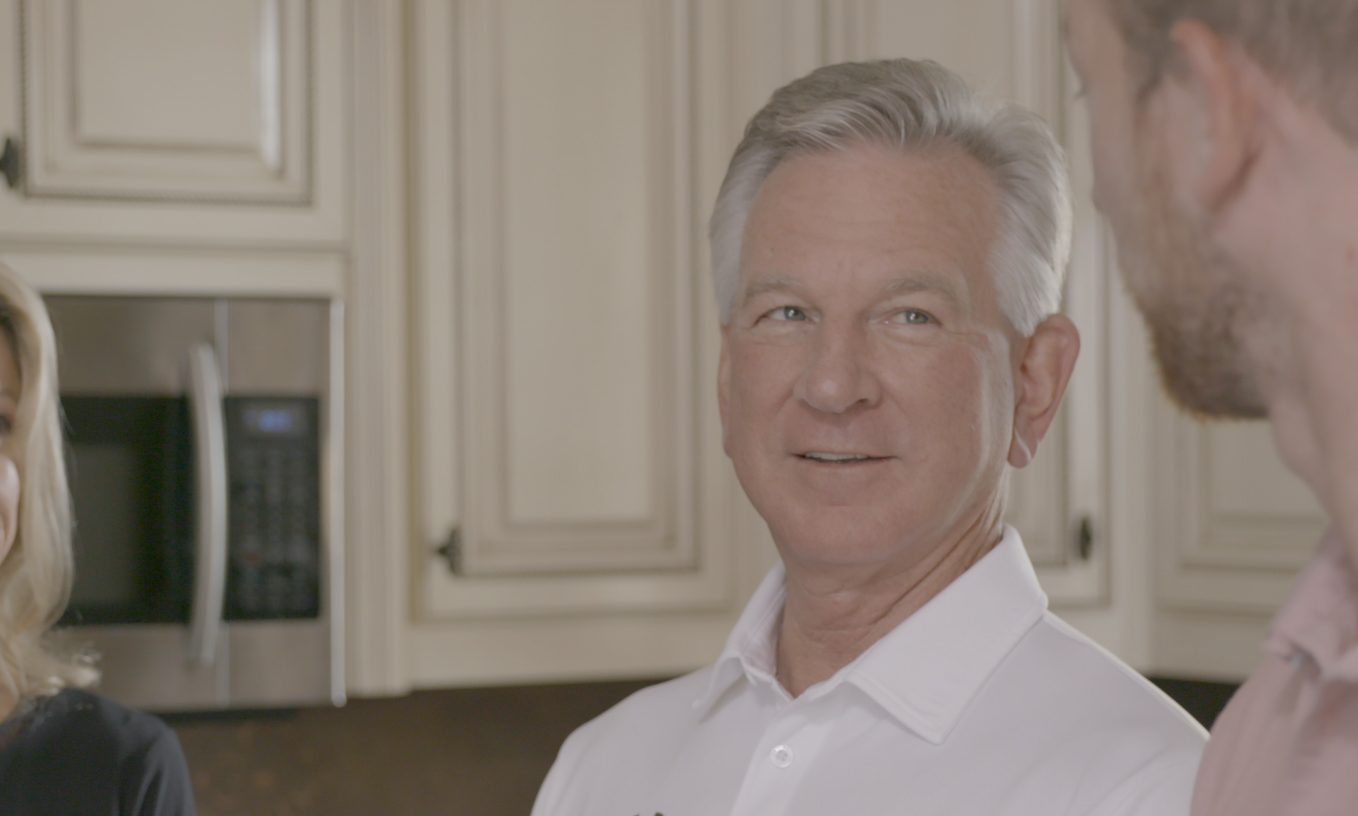 Has Tommy Tuberville ever had an original thought? It doesn't sound like it. Coach Tub basically spews Republican talking points and keeps his mouth firmly locked onto Donald Trump. He disrespects Alabama voters so much that he thinks that's all he needs to do to win a place in the U.S. Senate.
Tuberville recently addressed the St. Clair County Republican Party at its September meeting. As reported by APR, Tuberville is quoted as saying the following, and I'll offer a short rebuttal. I'm doing this because Tuberville is clearly afraid to death to debate his opponent, U.S. Sen. Doug Jones.
So here goes:
Tuberville: "America is about capitalism, not socialism. I think we are going to decide which direction we are going to go in the next few years."
Me: We decided which way we were going to go years ago, when the federal government started subsidies for oil and gas companies, farmers and other big industry and business. That, coach, is your so-called "socialism."
I'm not necessarily opposed to subsidies to boost business, depending on the cause, but I'm not going to let a dimwitted, know-nothing, mediocre, former football coach pretend we don't already have "socialism" in this country.  
What Tuberville really means is that he's against "socialism" like Medicare or Medicaid or Social Security or food assistance or health insurance. He's a millionaire already, so there's no need for him have empathy for or support a safety net for people who are less fortunate socially and economically. That's Tuberville's "socialism," and the Republican Party's "socialism," and Trump's "socialism."
That's a cruel, mean perspective that would cast aside the great majority of Americans for the rich (Tuberville, Trump) and connected and, where Trump is concerned, the fawning.
Tuberville: "I am not a Common Core guy. I believe in regular math. We need to get back to teaching history."
Me: I would love to ask Coach Tubby, one-on-one, exactly what he thinks "Common Core" is. I'll guarantee you he can't explain more than he already has. "I believe in regular math?" There is no other math. It's math. Does he think there's a math where 1+1=3? There isn't one. There are a variety of ways to teach math, but there's only math, not a "fake" math or a "Republican" math or a "Democratic" math or, God forbid, a "Socialist" math.
And when Coach Tommy said, "We need to get back to teaching history," one wonders if he's ever been into a classroom. We know more than a few of his former players weren't in many classrooms, if reports are correct. But they always played the game under his uninspired coaching.
Of course schools teach history.
The history Coach T. is talking about is Donald Trump's "white" history, the one we've been teaching in our schools forever. Not real history; you know, the one where the United States was founded as a slave-holding nation, where Native Americans were massacred and starved by the hundreds of thousands, where white supremacy was codified within our laws, where any color but white was subjugated. That history. The history that is finally fading away, so we can really see where we've been as a nation—so we know where, as a nation, we need to go.
Tuberville: Tuberville said he supports following the Constitution and appointing a replacement for Associate Justice Ruth Bader Ginsburg, who died Friday.
Me: Well, of course he does. Tuberville doesn't have an independent thought in his body, and Donnie told him this is what he's supposed to think. The big question: How much will a Senator Tuberville be able to function as a member of a minority party in the Senate — with no Papa Trump in the White House to tell him what to do?
Both scenarios are real possibilities, if not likelihoods.
There is no question that Doug Jones is far more qualified than Tuberville. Jones can work across the aisle, which will be vitally important if Democrats take control of the Senate. Jones has his own thoughts, which sometimes go against the Democratic Party's wishes. Jones is independent, smart and represents Alabama well.
Tuberville is a failed football coach who lives in Florida. That's about it.