Democratic Public Service Commission candidates launch campaigns in Birmingham
Two Democratic candidates for Alabama's Public Service Commission launched their campaigns in Birmingham Tuesday night.
Cara McClure and Kari Powell, both from Birmingham, went in together to kick off their campaigns for Place 1 and Place 2 on the PSC at Clubhouse on Highland in Birmingham Tuesday.
Powell is a small-business woman in Birmingham who assisted her husband in the launch of his dental practice. A freelance graphic designer, Powell is active in social justice initiatives and volunteers with children with developmental disabilities at the Bell Center for Early Intervention Programs.
McClure, who was born and raised in Birmingham, is a network marketer and has been an active member of a number of social justice organizations including Stand as One, Faith in Action, Greater Birmingham Ministries, Black Lives Matter and Arise.
"The Public Service Commission is an important agency, whose purpose is to serve the public's interest in assuring safe, reliable and fairly priced utilities," McClure said. "Its actions (and inactions) clearly and directly affect all of us. We deserve transparency and equitable service regardless of socio-economic status."
The Public Services Commission — a panel that regulates Alabama's utility companies — is made up of two commissioners and a president. Republicans have full control of the commission today, but Powell and McClure note that Democrats could take two-thirds of the reins if they win.
The PSC has often been labeled "the most influential government body that most people have never heard of." The commission can regulate Alabama Power's utility rates, for example.
Powell and Coleman say that the PSC has the ability to influence energy sources and can push for more clean energy utilization.
"I want to tear down the barriers currently upheld by the PSC, in order to allow solar to thrive in Alabama," Powell said. "We must remove the solar tariff, which penalizes individuals who choose to install rooftop solar. Instead, we should award tax credits to those who wish to be on the forefront of utilizing this clean energy source."
Powell said that embracing solar energy would make Alabama a better place to do business, attract progressive companies, enhance the economic environment and create even more jobs.
Overall, both women said they want to lower the average consumer's bill.
"We all rely on utilities to keep our households and businesses running," Powell said. "But so many of our citizens struggle financially, having to choose between keeping the lights on and putting food on the table. We should not be paying more than what is equitable."
Voting rights activist calls for federal Department of Democracy
LaTosha Brown, a Selma native who co-founded Black Voters Matter, issued a statement saying that it is time to reimagine American democracy.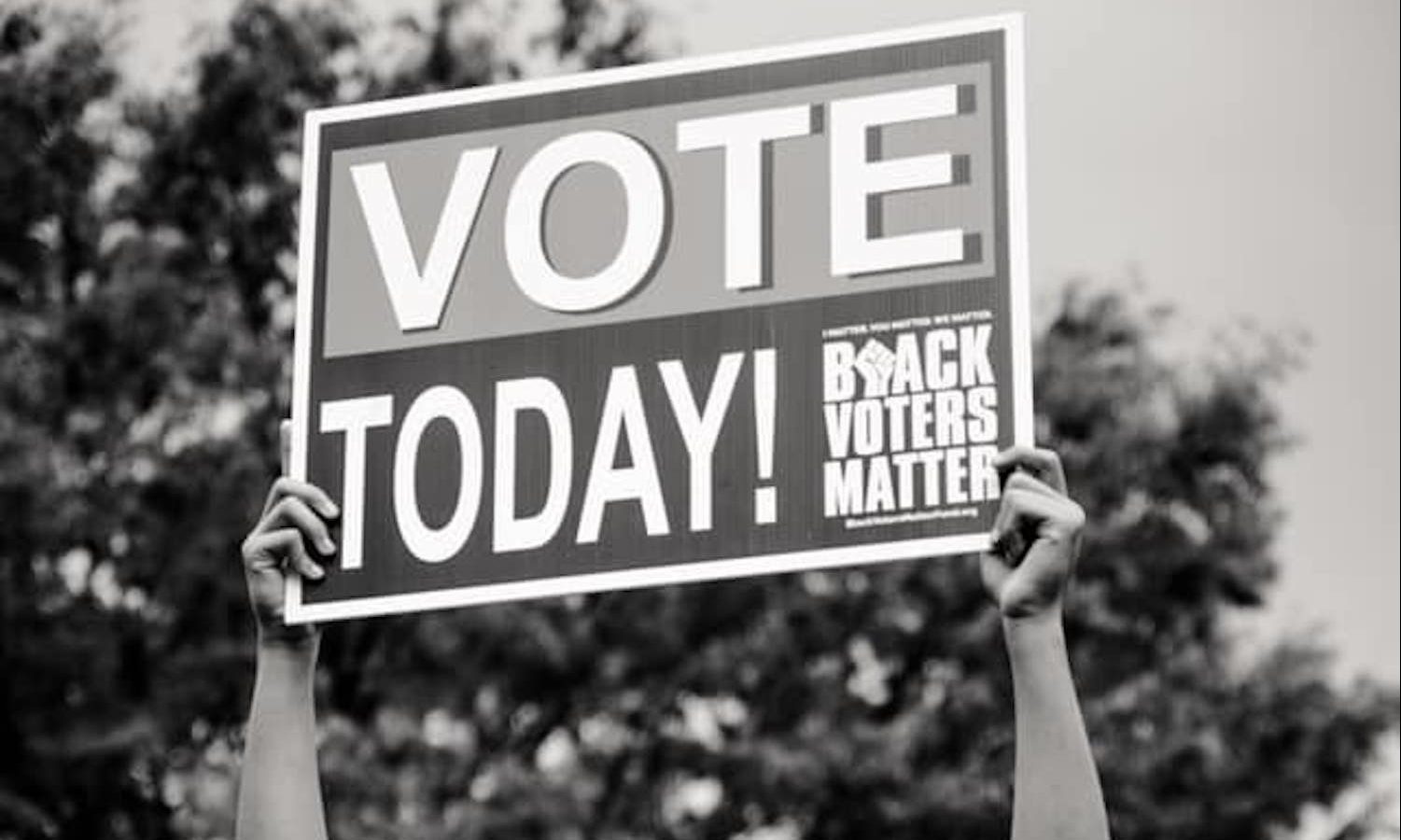 The co-founder of an organization that is working to mobilize Black voters in Alabama and elsewhere used the 55th anniversary of the Voting Rights Act on Thursday to call for a new federal agency to protect voting rights nationwide.
LaTosha Brown, a Selma native who co-founded Black Voters Matter, issued a statement saying that it is time to reimagine American democracy.
"The Voting Rights Act should be reinstated, but only as a temporary measure. I want and deserve better, as do more than 300 million of my fellow Americans," Brown said.
The U.S. Supreme Court invalidated a key provision of the law in a 5-4 ruling in 2013, eliminating federal oversight that required jurisdictions with a history of discrimination to get approval before they changed voting rules.
"To ensure that the Voter's Bill of Rights is enforced, we need a federal agency at the cabinet level, just like the Department of Defense," Brown said. "A Department of Democracy would actively look at the patchwork of election systems across the 50 states and territories. With federal oversight, our nation can finally fix the lack of state accountability that currently prevails for failure to ensure our democratic right to vote."
She cited excessively long lines, poll site closings and voter ID laws in the recent primaries in Wisconsin, Georgia, Kentucky and Texas as voter suppression techniques that disproportionately affect Black and other communities of color.
Brown said that the July 17 passing of Rep. John Lewis, who was nearly killed marching for voting rights in Selma in 1965, has amplified calls for the Voting Rights Act to be strengthened. That's the right direction, she said, but it isn't enough.
"History happens in cycles, and we are in a particularly intense one. We have been fighting for the soul of democracy, kicking and screaming and marching and protesting its erosion for decades," Brown said.