Opinion | All you need is love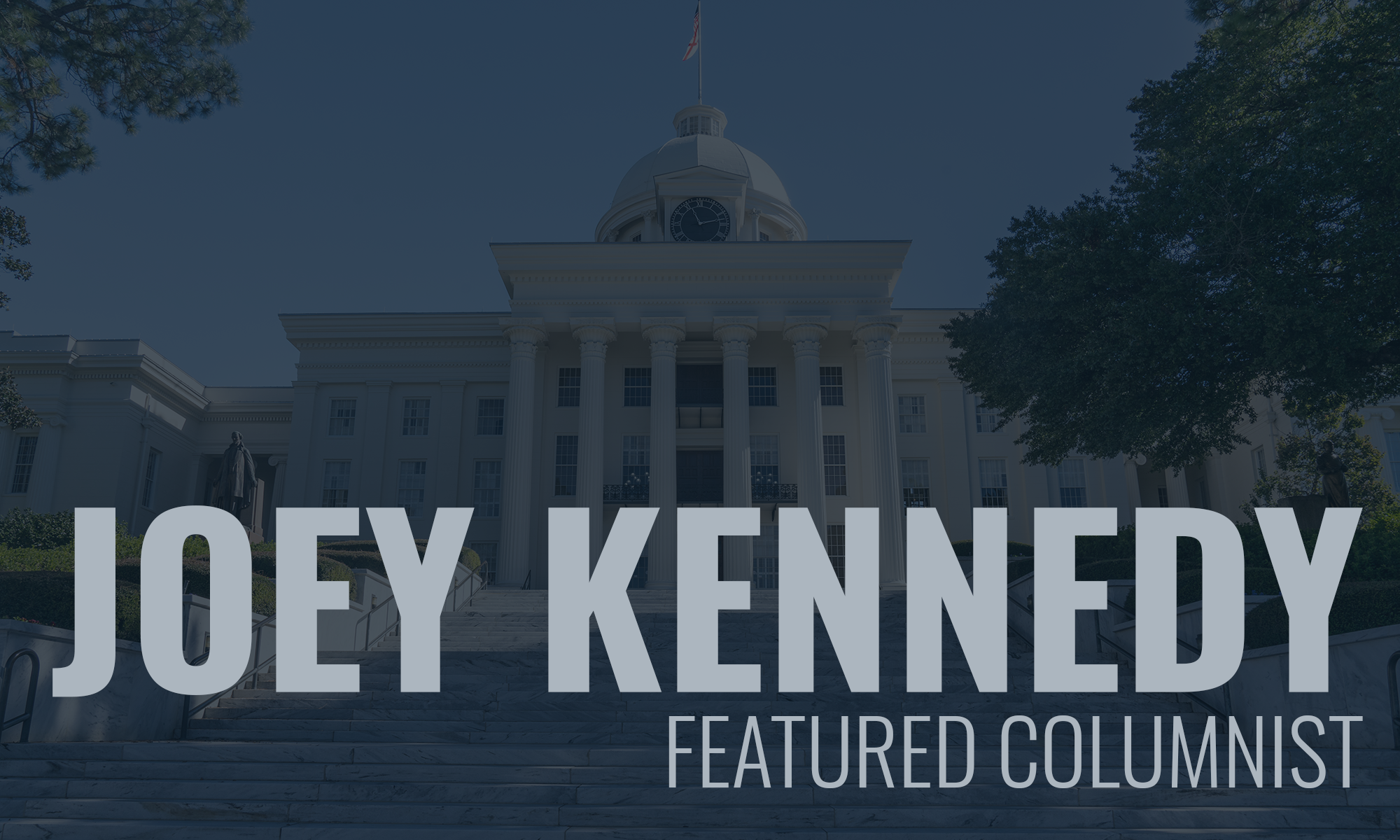 Oh, Alabama, I cry for you. I cry for you, too, Birmingham.
We make progress, then we wipe it out. It's the old cliché of two steps forward, one step back. Except during election years, it seems we take no steps forward and 100 years back.
What's wrong with us? When will we stop hating?
State Rep. Patricia Todd, D-Birmingham, was wrong to vaguely out Gov. Kay Ivey as gay in a tweet and on Facebook. Yeah, those rumors have circulated for awhile, but Todd's tweet has a mean spirit to it, especially considering the state's only openly gay legislator is leaving the State House and, presumably, the state, to take leadership of an LGBTQ organization in Florida.
This fire was ignited by Scott "I-Don't-Stand-a-Snowball's-Chance-in-Hell" Dawson, a Republican opponent of Ivey's for governor. Dawson, in his self-righteous, white-Evangelical "superiority", criticized Ivey for funding an LGBTQ anti-bullying organization. In Dawson's world, it'd be OK to bully gay kids, or worse. In Dawson's world, philanderer Donald Trump is a "Christian," and monogamous Barack Obama is the anti-Christ. I'm glad I don't live in Dawson's screwed-up world, and I don't want to go to his screwed-up heaven.
And sure, in the perfect world (not Dawson's), we want all people, and especially our elected officials, to be who they are. Yet Ivey Wednesday directly denied the rumors, and that's OK. She gets to decide who she is. We get to decide if that's who we want to vote for.
But why does it matter if Ivey is gay? Think hard, Alabama. Why. Does. It. Matter? Your own homophobia? Your fear of somebody different? Your twisted Christianity where it's OK to hate, despite the faith's namesake demanding that we love?
It should not matter. Except that voters here (maybe everywhere?) respond to emotional, hot-button issues before thinking about whether they even matter. They don't.
Meanwhile, here in Birmingham we have a controversy between new Mayor Randall Woodfin and a West End pastor known for using his church's outdoor sign to deliver messages of hate.
New Era Baptist Church pastor the Rev. Michael R. Jordan is upset that the mega-Church of the Highlands may start a branch in his neighborhood. So he posted this on his church's sign: "Black folks need to stay out of white churches."
Woodfin responded appropriately: "There is a spirit of racism and division that is over this city. It must be brought down. We have to change the conversation to what we need it to evolve into. 'Darkness cannot drive out darkness. Only light can do that. Hate cannot drive out hate; only love can do that.'"
So now Woodfin is taking heat from some in Birmingham and elsewhere. For wanting love, not hate, to guide our conversations.
The Rev. Jordan decries white flight, and rightly so. He calls Woodfin naïve. He says white people won't live in his neighborhood, but they want to bring a white church next door.
I've written about Jordan's hate before. In 2004, Jordan posted this on his church's Hate Board: "AIDS is God's curse on a homosexual life."
Jordan's "god" is much less perfect than mine. AIDS practically wiped out generations of hemophiliacs. It has devastated (and still is) heterosexual communities across the world, especially in Africa. If my God had it out for homosexuals, his aim would be much more precise.
Jordan rails against white Evangelicals who elected Donald Trump. But, you see, there's not much difference between Jordan's brand of religion and that of white Evangelicals.
There's not much difference between Jordan and Dawson. Skin color, yes. Not much else.
Their unifying characteristic: Hate. Whether taught from the pulpit or from a church's outdoor marquee, or from the campaign trail or in the "white" church, hate is the common denominator.
Woodfin is absolutely right. We must change the conversation.
That'll be hard, though, because we're mostly cowards, afraid of each other, of our immigrant neighbors, of the black man walking down the street and the white cop patrolling the streets. We're afraid of gay people, of Muslims, of Asians, of Rednecks, of Jews, of Catholics. We're afraid of independent women who want the right to choose, and who don't want to be the targets of sexual harassment and rape. We live our lives in fear.
We're even afraid of love.
Joey Kennedy, a Pulitzer Prize winner, writes a column every week for Alabama Political Reporter. Email: [email protected]
Print this piece
Opinion | Facts are stubborn things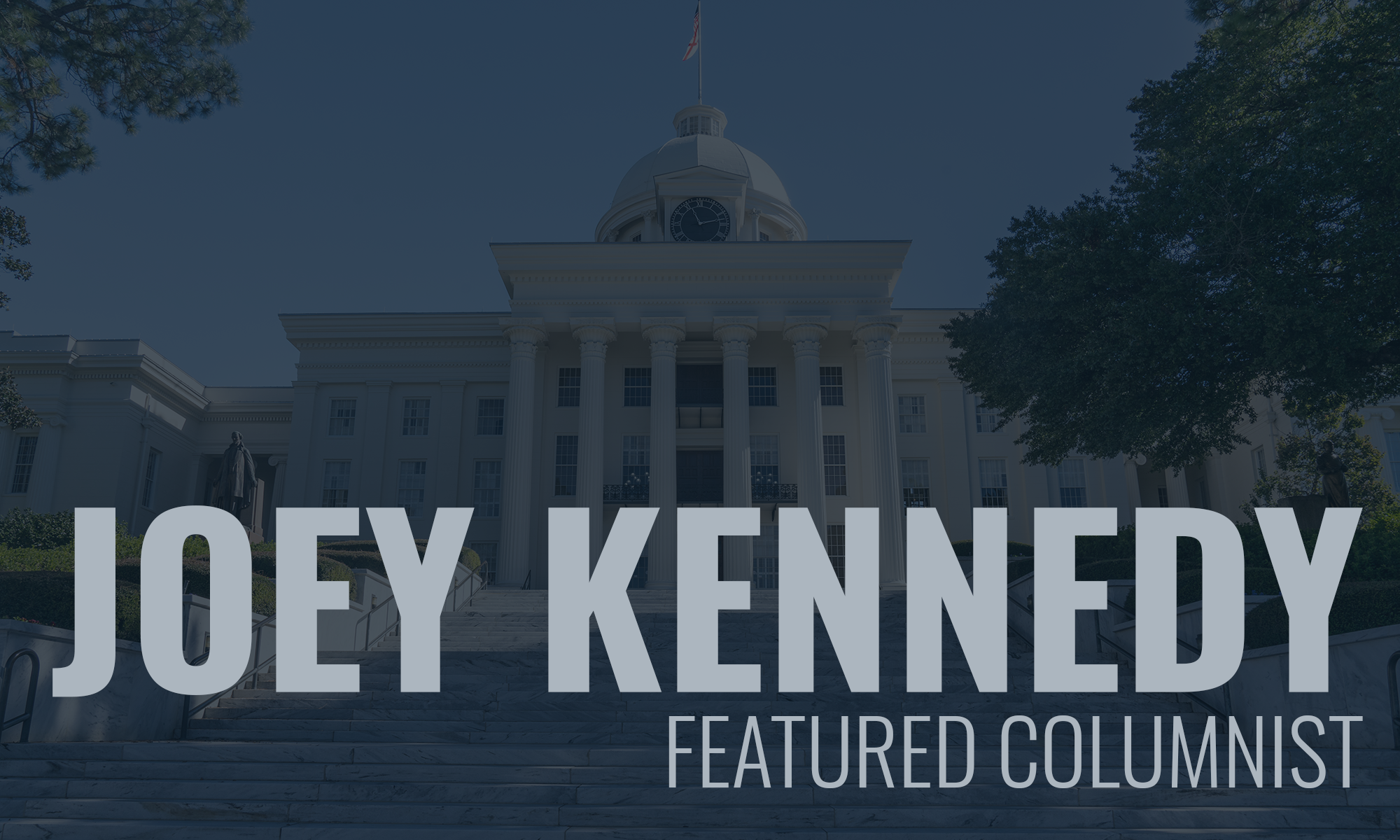 I'm in my 20th year of teaching in the English Department at UAB. I've never taught my primary discipline, journalism, and I really don't have much of a desire to, either.
Yet, in 2017, the leadership of UAB's University Honors Program asked me to be a part of their interdisciplinary faculty for the fall. UHP's fall semesters are themed, and that year, the first year of Donald Trump's term as president, the theme was appropriate: "Evidence and Belief in a Post-Truth Society." For UHP, I was a "communications" (journalism) professor. I taught with a scientist and public health professor, a religion professor, a philosophy professor, a literature professor and a psychology professor.
The students in this program – all 100-plus of them – are among the smartest students on campus. Needless to say, I was intimidated. For my first lecture before the students, I took a Xanax (it's prescribed because I do have anxiety sometimes). The Xanax didn't make me lecture better, but it made me not really care if I screwed up.
I'm sort of a one-trick pony – I teach and write in the only language I know: English. Here, you had neuroscience and biology and chemistry majors galore. And, yes, there were a few English and history and business and engineering students, too. Pretty much every discipline taught at UAB is represented in UHP, and certainly in its umbrella school, the UAB Honors College.
That fall went by quickly. I only took the Xanax for the first lecture. I settled into my groove pretty quickly. But when it was over, I ached for the continued intellectual stimulation I received as a teacher. I'm a lifetime learner, and that program taught me a lot. And I got to teach others a lot, too.
I thought it was a one-shot deal. Until, that is, the program's director, Dr. Michael Sloane, asked me to return in the fall of 2018 to direct the first-year students' literary analyses. And that fall, I was also asked to propose a UHP seminar class for the spring of 2020. I returned last fall to once again direct the first-year literary analysis. And I've been asked to return for first-year LAs again this coming fall.
This semester, I'm teaching the class I proposed, "Media and Social Justice." And I've already got another self-created UHP seminar class scheduled for next spring, "Media and War: Men and Women Making a Difference on the Front Lines."
Unlike my composition and literature classes in the English Department, these seminars have no template. I have to create the teaching as I go. Some days, I'm very confident; others not so much.
I divided the "Media and Social Justice" class into six two-week units: Nellie Bly (mental illness and investigative journalism), The Jungle (food safety and immigration), Jim Crow Lives (the civil rights era and voter suppression), #MeToo (sexual assault and harassment), Black Lives Matters (police and other shootings of people of color), and March for Our Lives (gun violence and sensible gun regulation).
These classes are limited to 16 honors students, but 19 students wanted in my "Media and Social Justice" class, so I have 19 students.
I teach these classes as a communications professor, not an English professor. I direct the literary analyses as a literature professor, not a communications professor.
We're covering historical topics, for sure, but also contemporary topics. It doesn't get any more current than Black Lives Matter, #MeToo, voter suppression, or March for Our Lives.
We don't just talk about the journalism around these topics, but also about other media. For example, I find protest songs for each topic. While it's not on our plate, did you know Trump has inspired a whole catalog of protest songs? Most every president inspires protest songs, though Trump has inspired an awful lot of them.
Maybe at some point, I'll create a "Media and Donald J. Trump" class. There is plenty of material.
The point, though, is that we all should be lifelong learners. I can't tell you how much I've learned from by English students and my honors students, how much the English faculty has taught me, and how much the faculty and directors of the University Honors Program have taught me.
That I get to return the favor by teaching these unique classes says a lot about UAB, and how it values critical thinking and learning.
I hope I never lose my enthusiasm for learning, or become too stubborn to change when the facts point toward another direction. That is our responsibility to the truth. I guess I am stubborn in one way: There are no alternative facts. Facts are truth, reality. The alternative is false, untruth, lies.
Readers, that's a fact, and like me sometimes, facts are stubborn.
Joey Kennedy, a Pulitzer Prize winner, writes a column every week for Alabama Political Reporter. Email: [email protected].
Print this piece