Degrading women, racial slurs, anti-Semitic rhetoric and semi-pornographic images posted on social media pages hasn't hindered the rise of a Republican Party candidate for the Alabama Public Service Commission, which regulates utilities and other entities.
The Alabama Public Service Commission race, where little-known James "Jim" Bonner  is challenging incumbent Jeremy Oden. Bonner is actually leading Oden in recent polls because voters in the Mobile area are confusing him with former U.S. Rep. Jo Bonner, who served the area in Congress for more than a decade. He is also seeing wide support in the Birmingham and Tuscaloosa areas because of former University of Alabama Chancellor Judy Bonner.
"What makes this particular race so interesting is that Jim Bonner is benefiting greatly from having the same last name as the former Congressman Jo Bonner and his well-known sister former Judy Bonner," noted Cygnal's president, Brent Buchanan. "This is borne out by the fact that in the Mobile media market Bonner leads Oden by 28 percent to 6 percent, a 4-to-1 ratio."
Despite all of this publicly available information, Bonner is leading in the GOP PSC primary against incumbent Oden for Place I on the commission.
According to Buchanan, Bonner is leading Oden due to mistaken identity.
Even though Bonner's Facebook posts are readily available  voters wrongly identify the candidate.
Facebook Posts
A closer look at at his posts revels a card reading, "My love 4 you burns like 6,000 jews," donning a makeshift postage stamp of Hitler. His post reads, "Awwwww I got a Valentine!!!!"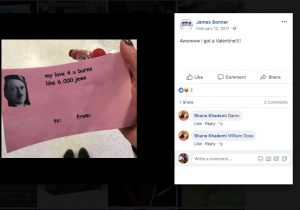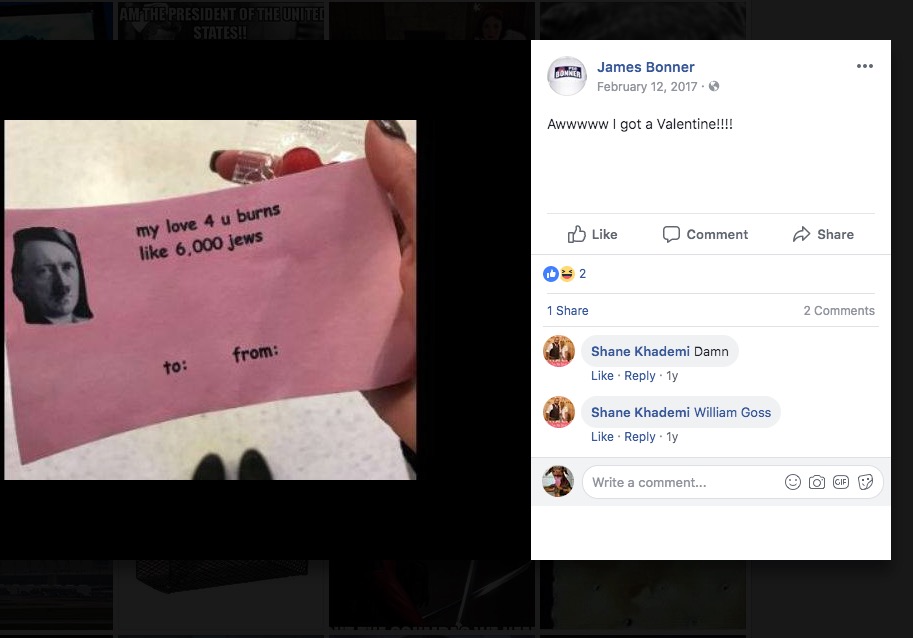 In other posts, he defended the N-word and called himself a Bentley Republican.

But if these things don't outrage Conservative sensibilities, then perhaps a photo Bonner posted of a young boy nursing on a mannequin breast should.

In several posts, he likes the use of the N-word and jokes about African-Americans in derogatory posts, refers to a female as a fat stripper, then says, "I'm sorry everyone knows you're not a stripper" and joins in negative comments about a woman's vagina, which he calls, "[N]atures perfect design." Referencing a Chinese restaurant's menu he says, "The fried anus was the best I ever had."
In post after post, Bonner seems to revel in racist, sexist and anti-semite comments, but this has dampened his support among those who think he is someone he's not.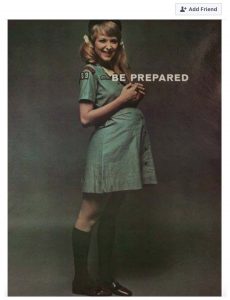 Even with its dominance, the Republican Party has struggled with the conviction of the Speaker of the House Mike Hubbard on felony ethics violations, Gov. Robert Bentley who resigned in disgrace and loss of a safe U.S. Senate seat by Judge Roy Moore.
"It appears from the data that this PSC race is within the margin of error strictly because of name confusion. Bonner is competitive across the state despite the fact that he has spent no money on advertising or building his name ID," added Buchanan. "Given what is expected to be a low turnout election, Bonner would be favored to win this race if it were held today."
Bonner is one more case of Republicans failing to vet candidates before approving their candidacy.