Alabama Citizens for Life makes endorsements
Alabama Citizens for Life have made their endorsements ahead of the party primaries on June 5. The group said in a statement, "Alabama Citizens for Life is urging all pro-life voters to vote for The Pro-Life Leaders endorsed candidates."
For Chief Justice of the Alabama Supreme Court, Justice Tom Parker (R).
For Governor, Gov. Kay Ivey (R) or state Senator Bill Hightower, R-Mobile.
For Lt. Gov., state Senator Rusty Glover, R-Semmes.
For Attorney General, AG Steve Marshall (R)
For Commissioner of Agriculture and Industries, state Senator Gerald Dial, R-Lineville.
For Alabama state Senate:
District 12: incumbent Senate Pro Tem. Del Marsh, R-Anniston.
District 21: incumbent Sen. Gerald Allen, R-Tuscaloosa.
District 4: incumbent Sen Paul Bussman, R-Cullman.
District 10: state Representative Mac Butler, R-Rainbow City.
District 6: incumbent Sen. Larry Stutts, R-Sheffield.
For Alabama House of Representatives
District 48: incumbent Rep. Jim Carns, R-Vestavia.
District 73: incumbent Rep. Matt Fridy, R-Montevallo.
District 43: incumbent Rep Arnold Mooney, R-Indian Springs.
District 14: incumbent Rep Tim Wadsworth, R-Arley.
"Additional candidates are applying for endorsement by completing ACLs candidate questionnaire and will be posted as the decisions are released by the board."
The major party primaries will be on June 5.
Print this piece
Saturday is Rosa Parks Day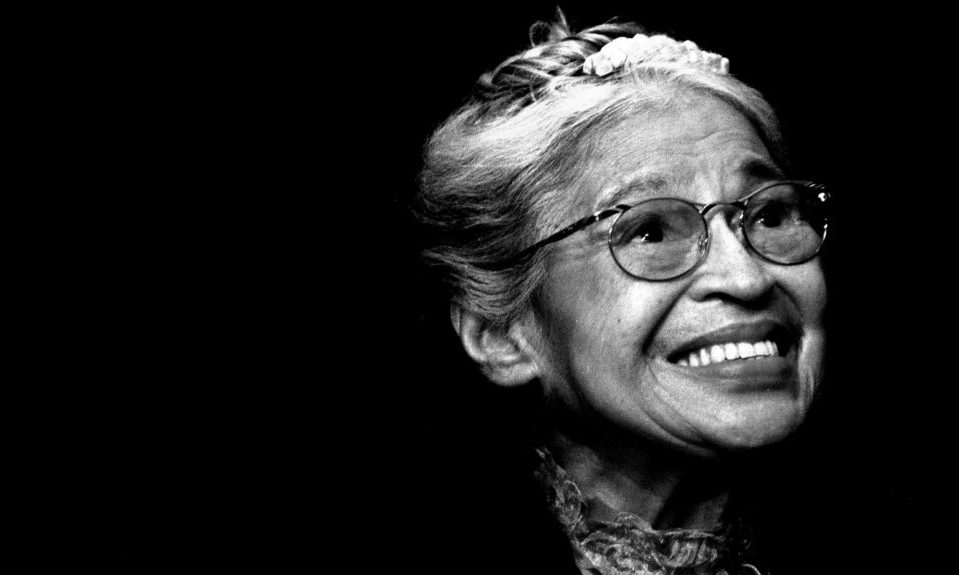 Saturday, December 1 has been designated as Rosa Parks Day by the Alabama Legislature and there are a number of activities to honor the Civil Rights legend.
Under Alabama's Jim Crow era laws, the law required that any Black person must give up their seat in the front of a bus if a White person wanted their seat. Eventually civil rights activists decided to challenge the bizarre "go to the back of the bus" law. On December 1, 1955 Rosa Parks, then a 43-year-old Montgomery seamstress, sat in the front of a Montgomery bus. A White man got on the bus and expected the Black woman to get up and let him have the seat as the law required. Parks refused to move. The bus driver called the police and Parks was arrested for her act of defiance. Parks' arrest and the NAACP reaction in support of Parks led to Black people across Montgomery boycotting the transit system for 381 days, eventually forcing city leaders to back down.
The boycott got national and international press coverage and established Montgomery Pastor Dr. Martin Luther King Jr. as the leader of the Civil Right Movement. Eventually the U.S. Supreme Court ruled that government enforced segregation on public transportation was unconstitutional.
Montgomery is holding a number of events to remember Parks on Saturday.
At 8:00 a.m. there will be a Unity breakfast at Saint Paul AME Church at 706 E. Patton Avenue in Montgomery. A 10:00 a.m. there will be a short film screening at the Rosa Parks Museum. At 11:00 a.m. there will be a spoken word ceremony at Saint Paul AME Church. At 12:00 p.m. there will be a Rosa Parks tribute at Alabama State University's Tullibody Hall. At 3:00 p.m. there will be a Rosa Parks Commemoration program at the Dexter Avenue King Memorial Baptist Church. At 3:30 p.m. there will be a celebratory march beginning at the Dexter Avenue King Memorial Baptist Church to the Rosa Parks Museum. At 4:30 p.m. there will be commemoration program at the Federal Courthouse (featuring Keith Watkins and Myron Thompson). At 5:30 p.m. there will be closing ceremonies and unveiling of the official Rosa Parks marker at Saint Paul AME Church.
The Alabama Legislature passed the Rosa Parks holiday bill unanimously and the bill was signed by Governor Kay Ivey (R).
Parks eventually had to leave Montgomery to find work. She worked for Congressman John Conyers (D-Michigan) for 20 years and died in 2005 at the age of 92.
Rosa Parks Day is not an official state holiday so most of the businesses, including banks, schools and government offices that would be open on a regular Saturday will still be open.
Print this piece