Ivey signs day care bill in ceremonial signing
Alabama Gov. Kay Ivey held a ceremonial bill signing on Monday for House Bill 76, which would license certain day cares in the state.
VOICES for Alabama's Children released a statement in support of the legislation which they claim will lead to safety improvements in child care centers across Alabama.
The Child Care Safety Act was passed by the legislature in March and was signed by Ivey in March. Monday's signing was ceremonial.
VOICES for Alabama's Children said "That an estimated two-thirds of Alabama children have all parents in the workforce, greatly underscoring the need for healthy and safe environments for young children.
"The educational dialogue between legislators and advocates from across Alabama regarding licensing standards was an important step in elevating this issue into the public arena."
HB 76 was sponsored by Reps. Pebblin Warren, D-Tuskegee, and KL Brown, R-Jacksonville. It strengthened safety requirements for child care programs, limits which programs are exempt and adds annual fire and health department inspection requirements.
HB 76 also includes mandatory insurance requirements for faith-based programs that qualify to be licensed exempt. It will also require mandatory criminal background checks on all employees; the failure to annually provide such reports will trigger a visit by the Department of Human Resources (DHR) that may result in requiring the program to become licensed.
"We thank our lawmakers for taking a first step towards fixing the child care system in our state and appreciate the efforts of our advocates and partners who have worked tirelessly on this issue. We will continue to fight to make all child care safe care for the children of Alabama," Rhonda Mann, Interim executive director of VOICES for Alabama's Children, said.
VOICES for Alabama's Children is said to be the state's longest-standing multi-issue child advocacy organization. It is home to the Alabama Kids Count Data Book. The group said that it believes all children deserve basic health and safety protections while in child care.
"While HB 76 is a step in the right direction, it is far from the ideal legislation that we believe the children of Alabama deserve. According to the 2017 Alabama Kids Count Data Book, by 2027 projections show licensed exempt programs will make up more than 63% of all child care in Alabama. The current bill will do nothing to curb the growth of licensed exempt child care."
VOICES for Alabama's Children says that it is a statewide nonprofit that works to ensure the well-being of Alabama's children through research, public awareness, and advocacy.
Critics of HB76 argued that it was an unwarranted intrusion on Alabama's Churches and the constitutional rights of citizens freedom to practice their religion without state interference. Some worry that government inspections could ultimately lead to government bureaucrats censoring the curriculum taught at faith based institutions.
Print this piece
Opinion | In Alabama, we just keep spinning in the same, sad circle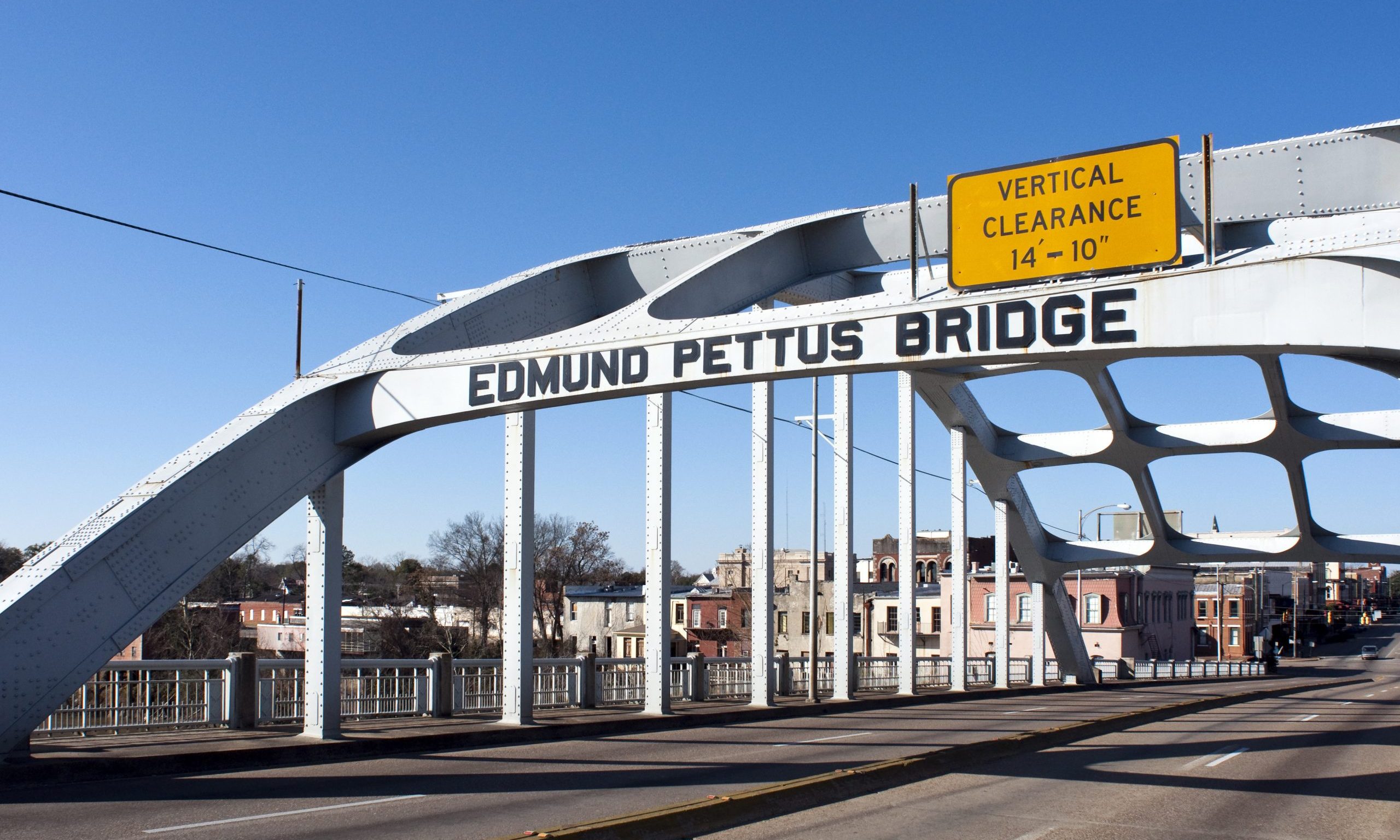 If you don't learn from history you will be doomed to repeat it. 
Just ask Alabama. 
We're to the point now in this state where we don't actually have new events, just new ways to relive the same awful things we did in the past. 
Look at this week. 
There's a protest in a major city — this time in Huntsville. Cops respond with an absurd show of force and violence — using tear gas, pepper spray and rubber bullets against a peaceful crowd. There is national outrage over the images and injuries that result. 
The cops then claim there were "outside anarchists" (the 2020 version of "outside agitators) and they had no choice, because they knew where things were headed (even though there had been no violence or other problems in the previous five hours). The state attorney general "investigates" with a single phone call and backs up the cops without so much as interviewing a single individual who attended the protest. 
Tah-dah. Alabama "justice" is served. 
I think I know what comes next. Because it came next the last several times this same thing happened, with these same responses and this same embarrassment. 
Some 30 years or so from now, there'll be a movie or pictures in a history book. Alabama's people will be portrayed as the ignorant, backwards racists they are. 
Do these people really not see it? Can they not hear themselves? Do they not understand how history will view them? 
Because it's not hard to figure it out. We've all watched the movies and read the books. 
They can pretend it's not that bad — that they're right about their decisions to arbitrarily spray tear gas at peaceful protesters and shoot them with rubber bullets. They can attempt to justify that violence against peaceful American citizens by claiming the whole protest was illegal — simply because they said so.  
But it all sounds so stupidly familiar. 
To Alabama State Trooper Maj. John Cloud. Cloud stood at the foot of the Edmund Pettus Bridge in 1965, as a group of black protesters planning to march from Selma to Montgomery neared the gathered throng of state troopers. That's when Cloud began ordering them to stop. 
"You are hereby ordered to disperse," Cloud yelled at the marchers. "I am saying that this is an unlawful assembly. You are ordered to disperse. This march will not continue."
A day later, in a "Face the Nation" interview, Gov. George Wallace blamed the incident on "outside agitators" and held up newspapers to show that riots were occurring in other states, and police were using force in those cities. 
Remember those words. 
On Thursday, Huntsville Police Chief Mark McMurray and Madison County Sheriff Kevin Turner held a press conference at which they praised themselves and their departments for the response. 
During that press conference, Turner said this: "We gave them the order that this is unlawful — I gave it three or four different times. At that point, you've seen what's going on around the country. Do y'all want that done to your town? We don't want that done to our town."
McMurray said: "It was an unauthorized protest against government. That's what anarchists do. These were non-peaceful agitators. They, by their refusal to obey a lawful order, brought this on themselves."
Striking, no? 
Now, look, I'm not saying that what happened in Huntsville approaches the level of injustice that took place in Selma 55 years ago, or that the result of the Huntsville debacle will lead to grand changes or even be remembered 10 years from now. 
But I am saying that what we're witnessing in this country right now is a massive shift — a reckoning the likes of which we haven't seen in those 55 years. Big changes are coming, finally, to right a whole lot of wrongs and make life much more palatable for a whole lot of people. 
And it's striking that the same language and attitudes that dominated Alabama back in 1965 — the language and attitudes we all wince at when we hear them in movies or see them in footage from those days — are remarkably similar to what we're hearing from police chiefs, sheriffs, mayors and state leaders around Alabama. 
Not all of them, but enough that it should embarrass the hell out of us, because here we are again doing the same things, having learned nothing at all from a half-century of shame. 
The people gathered in Huntsville weren't a problem. They were never going to be a problem. They were in that park to stand up for themselves and their fellow Americans, to protest injustice and racism. 
They weren't there because they don't care about America or Alabama or Huntsville. They were there because they do care. 
They see an America that is unfair and uncaring. They see an America that kicks the little guy and pays no attention to laws or constitutional rights. They see an America where minorities — and those who stand up for minorities — routinely get the shaft and no one says a damn word about it unless it's caught on video. 
And what happened Wednesday night proved them right.
Print this piece