Poll shows Maddox pulling ahead in race for Democratic nomination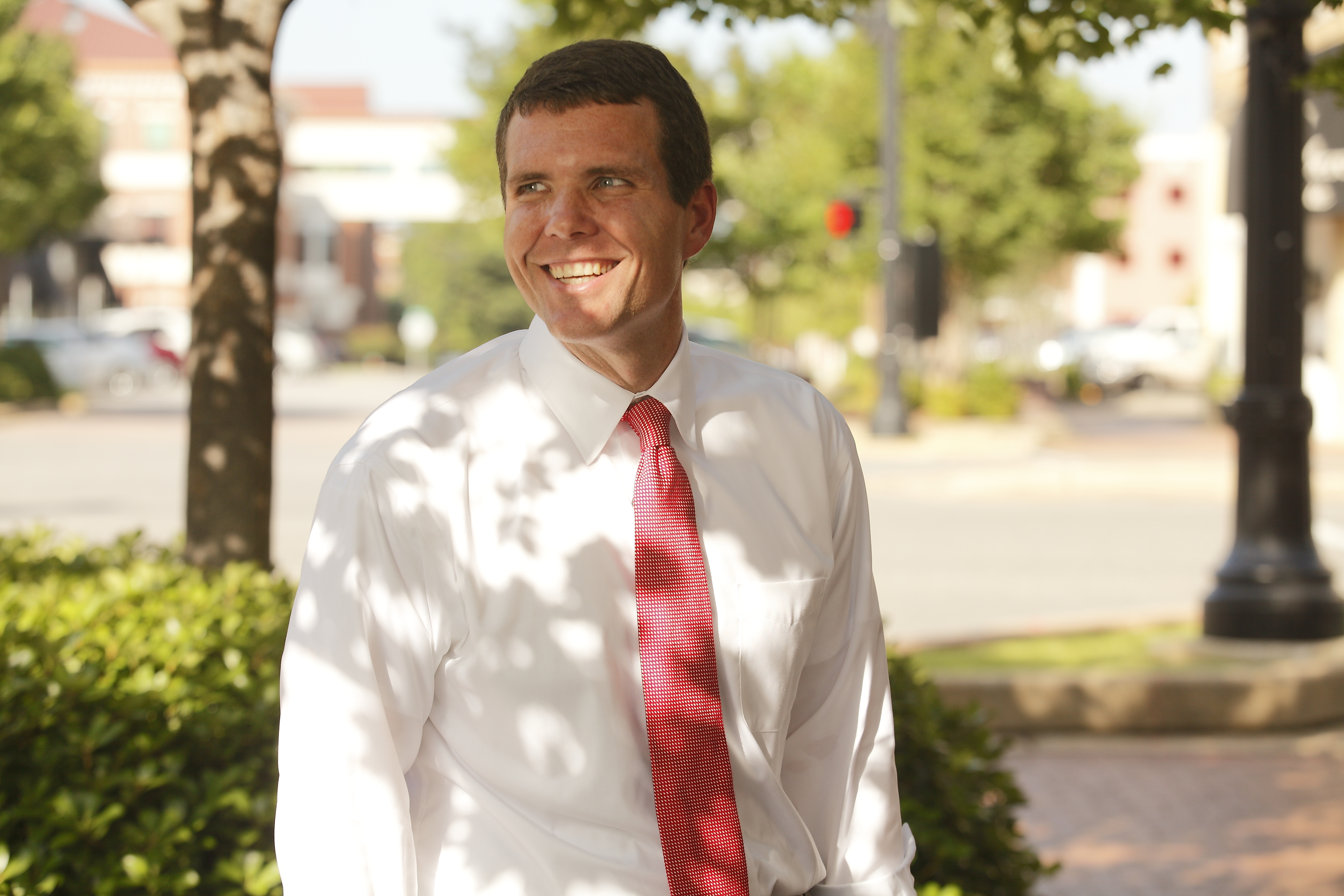 With endorsements from heavyweight Democratic groups like the New South Coalition's campaign arm and the Alabama Democratic Conference, the Democratic party appears to be coalescing around Tuscaloosa Mayor Walt Maddox ahead of the June 5 primary.
A new poll released by the Maddox campaign Tuesday backs up what the endorsements hint: Maddox appears to be pulling ahead of challengers Sue Bell Cobb, a former chief justice of the Alabama Supreme Court, and James Fields, a former state representative from Cullman County.
Former gubernatorial aide Doug "New Blue" Smith and Dothan activist Christopher Countryman are also seeking the nomination.
The poll — conducted by Mississippi-based Chism Strategies for the Maddox campaign — shows Maddox capturing 68 percent of likely voters surveyed ahead of the Democratic primary election.
Cobb and Fields trail behind Maddox in the poll by a 5.6-to-1 and 11-to-1 advantage among those who expressed support for a candidate, respectively, according to the poll results provided.
"Numbers don't lie — Walt is on a fast track to a substantial victory in the primary," said Chip Hill, a spokesman for the Maddox campaign. "The people of Alabama, especially younger voters, are finding Walt and his message very attractive.  He will most definitely be a force to be reckoned with in November."
From May 15 to May 17, 13,601 likely Democratic voters were interviewed by live callers, according to the Chism Strategies results released.
The Alabama Democratic Conference — long considered one of the main gatekeepers in Alabama Democratic politics and one of the most powerful and active black political groups in the state— officially threw their support behind Maddox on Saturday.
Maddox has received a number of endorsements in the race for governor including from Birmingham Mayor Randall Woodfin last week.
A number of key Democratic lawmakers in the state — from State Sen. Vivian Figures, D-Mobile, and State Rep. Chris England, D-Tuscaloosa — have also backed Maddox.
A Democrat hasn't been elected governor in Alabama since former Gov. Don Siegelman's victory in 1998. Democrats in Alabama are hoping that recent momentum from Sen. Doug Jones' election last year could help a Democrat upend the GOP's hold on most statewide elected positions.
While Maddox is a newcomer to state politics, Cobb has experience in statewide races. Her election as supreme court chief justice in 2006 cost millions and achieved national notoriety as a Democratic victory during a time of Republican takeovers in the South.
Cobb has had trouble getting traditional Democratic groups to back her campaign. Members of the Alabama New South Coalition and its political arm, the New South Alliance, expressed concern during their endorsement vote over Cobb's resignation as chief justice and a letter she wrote backing President Donald Trump's nomination of Attorney General Jeff Sessions.
When Cobb resigned in 2011, she was the top statewide elected Democrat left. Only Public Service Commission President Lucy Baxley remained after Cobb quit.
Both the Alabama Democratic Conference and the New South Coalition have strong voter outreach and get-out-the-vote operations that could work to Maddox's advantage in the June 5 primary.
Coalition of attorneys general file opposition to Alabama attempt to ban curbside voting
The AGs argue that Alabama's suggestion to the courts that curbside voting invites fraud is "unfounded."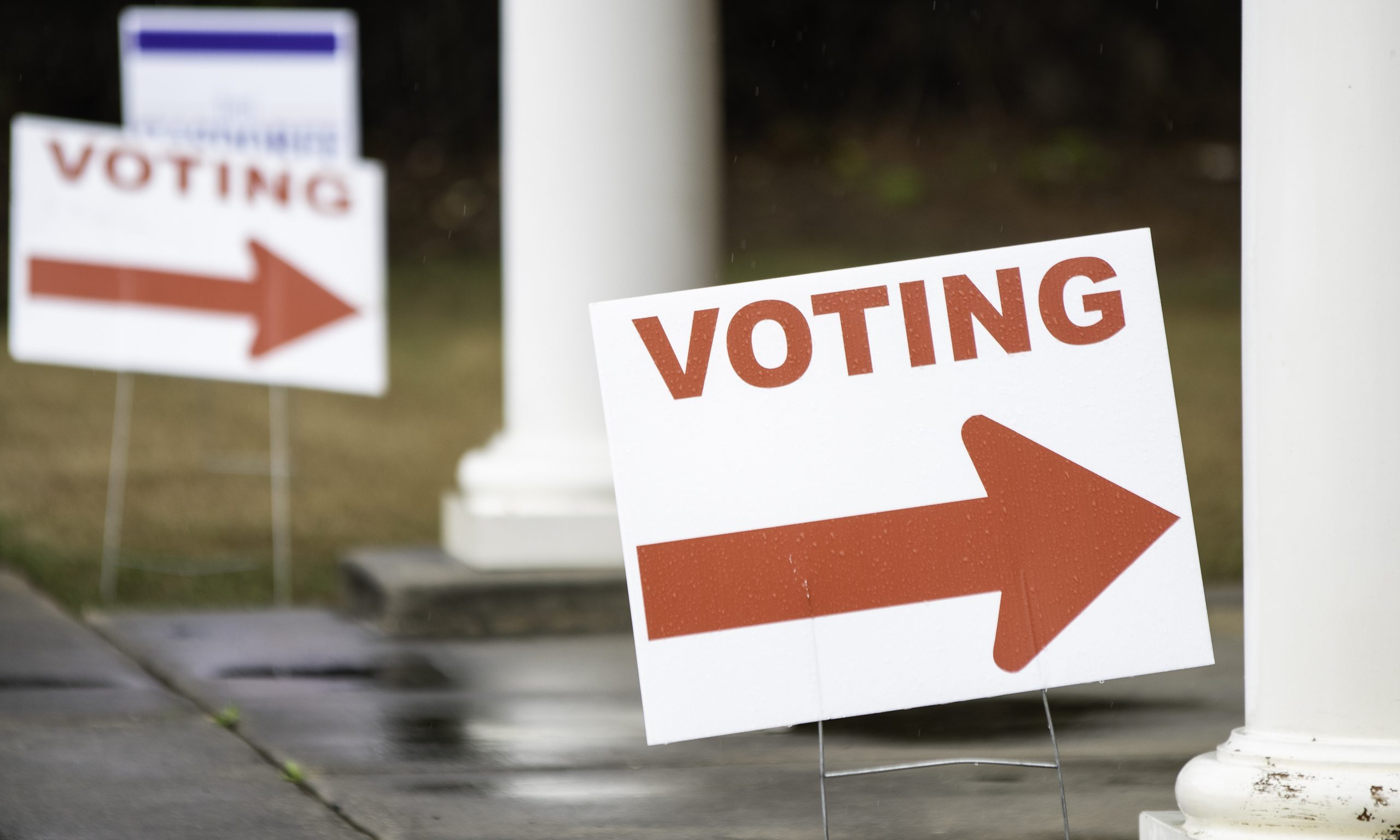 A coalition of 17 state attorneys general have filed an opposition to Alabama's attempt to get the U.S. Supreme Court to ban curbside voting. 
In a friend-of-the-court brief, led by District of Columbia Attorney General Karl Racine, the attorneys general argue to that curbside voting is safer for those at greatest risk from COVID-19, and that a ban on the practice would disproportionately impact the elderly, the disabled and Black Alabamians.
They also argue that Alabama's suggestion to the courts that curbside voting invites fraud is "unfounded." 
"The Presidential Advisory Commission on Election Integrity, established by President Trump following the 2016 election, 'uncovered no evidence to support claims of widespread voter fraud,'" the brief states, adding that there is no evidence that curbside voting in the many states that allow it invites fraud. 
"The practice is longstanding and widespread—as noted, more than half of states have historically offered curbside voting in some form," the brief continues. 
Alabama Attorney General Steve Marshall on Oct. 13 said the state will appeal to the U.S. Supreme Court a federal appeals court ruling allowing curbside voting in the Nov. 3 election. 
A panel of federal appeals court judges on Oct. 13 reversed parts of U.S. District Judge Abdul Kallon's Sept. 30 ordered ruling regarding absentee voting in the upcoming Nov. 3 elections, but the judges let the previous ruling allowing curbside voting to stand. 
The lawsuit, filed by the NAACP Legal Defense and Educational Fund, Southern Poverty Law Center, American Civil Liberties Union, ACLU of Alabama and Alabama Disabilities Advocacy Program, was brought on behalf of several Alabamians with underlying medical conditions. 
"Curbside voting is a longstanding, secure voting option that local jurisdictions have made available to protect the health of vulnerable voters, including elderly, disabled, and voters with underlying health issues," Racine said in a statement. "Curbside voting minimizes the risk to persons who are particularly susceptible to COVID-19, and local jurisdictions should be able to offer this common-sense accommodation to voters. State Attorneys General will keep fighting to ensure that voters can safely make their voices heard at the ballot box this November."
The brief filed by the coalition of state attorneys general comes as the number of COVID-19 hospitalizations across Alabama has been ticking upward.
Racine is joined in the brief by attorneys general from California, Connecticut, Delaware, Hawaii, Illinois, Maryland, Michigan, Minnesota, Nevada, New Mexico, New York, Oregon, Rhode Island, Vermont, Virginia and Washington.