A wild sheriff's race in Etowah County
The Etowah County Sheriff's race seems fun.
For the past several weeks, current Etowah County Sheriff Todd Entrekin has dealt with national news stories over his spending of money allocated for jail food.
Now his opponent in that race, Jonathan Horton, is facing his own bad news.
On Tuesday, a website — www.exposethesnake.com — went live, and it contains particularly damning information on Horton, the current police chief in Rainbow City and a former Etowah County deputy.
Particularly troublesome are documents, including an arrest report, newspaper stories and a sentencing order, from Horton's 2006 DUI crash in his county vehicle. A video appearing on the website states that Horton was forced to resign after pleading guilty.
Court records found on Alacourt and newspaper stories from that time show that Horton entered a plea deal and agreed to plead guilty to a lesser charge of 3rd-degree assault instead of DUI. He was sentenced to 12 months in prison and ordered to pay court costs.
A Gadsden Times story from July 3, 2006, states that Horton, who was working on a district attorney's office task force, was in his county-issued Chevy Tahoe, when he collided with the late-model Ford Mustang of Scarlett Bellamy. Bellamy's car flipped and landed in a field, where she had to be cut free by firemen. She would require several surgeries on her legs over the next few years.
Then-Etowah County Sheriff James Hayes told reporters that the crash was "alcohol related," and he said that "Jonathan suffered a lack of judgment, made a poor decision and he'll have to face the consequences."
Horton has apparently been questioned by voters about that incident, and a second video on the exposethesnake website shows a clip of Horton explaining that he hasn't had an alcoholic drink in 12 years now.
That video ends, of course, with recent footage of Horton downing shots in a bar. (While it's impossible to determine how recent the footage of Horton at the bar might be, in the video he tells the person recording it that he doesn't want "any negative campaign stuff.")
The website's registration is anonymous and originates through GoDaddy.com. A link on the page directs people to a Facebook page set up to "provide the voters of Etowah County with verified facts about people seeking office in our community."
Former UA president Judy Bonner endorses Jeff Sessions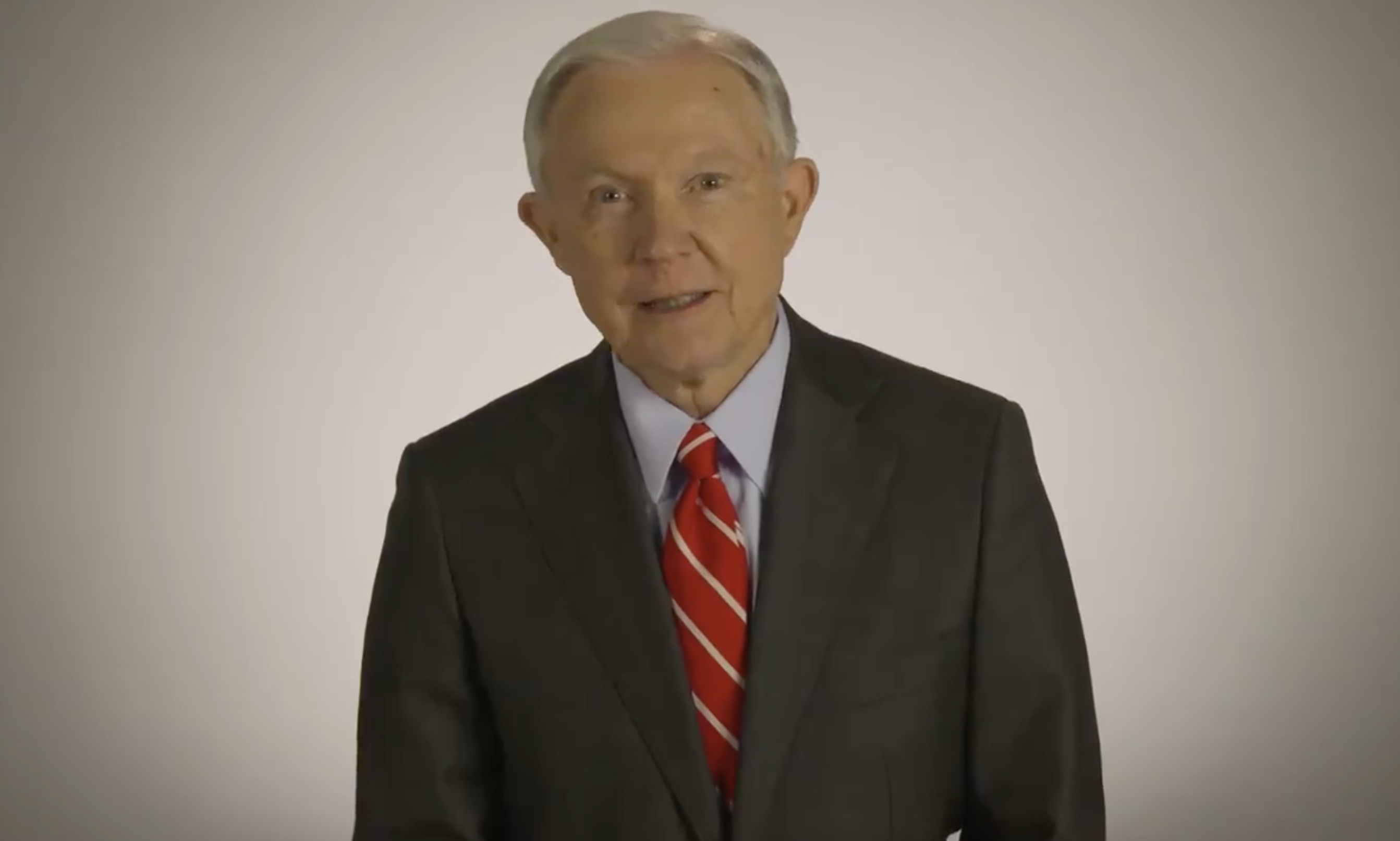 Former University of Alabama President Judy Bonner has penned a letter endorsing Jeff Sessions in the race for U.S. Senate.
"During his 20 years in the Senate, Jeff worked side-by-side with our senior senator, Richard Shelby, always fighting for Alabama values and looking after Alabamians. I'm sure Senator Shelby would agree that no finer person has ever served in the U.S. Senate than Jeff Sessions. Jeff is a man with the highest degree of integrity, character and honesty. Together, they made an impressive team for our state and can do so again," Bonner said. 
"When Hurricanes Ivan and Katrina hit Alabama in 2004 and 2005, Jeff and his wife, Mary, were literally passing water bottles out in Bayou La Batre and helping provide food and shelter to those affected throughout South Alabama. And when the Deepwater Horizon oil spill occurred in 2010, Senator Sessions, Senator Shelby and my brother, Jo, were keeping the pressure on Ken Feinberg and BP to make sure our state was compensated," Bonner said. 
"While in the Senate, Jeff visited every county – all 67 – at least once a year. Like Senator Shelby, he knows Alabama like the back of his hand. And when our people have needed their senator to help them cut through the bureaucracy at the VA, Social Security or one of the many other federal agencies, Senator Sessions and his team were always there for us. He knows how to represent Alabama in Washington – and serve all of us – because he has been a servant leader his entire life," Bonner wrote.
Bonner pointed to Sessions's ability to deliver results for Alabama immediately.
"Another important point to consider is there will come a day when Senator Shelby decides to retire. Do we want our next senior senator to have more than 20-years-experience and seniority or do we want someone who is still learning his way around the Capitol?" Bonner asked. 
Bonner concluded her letter with this note about Jeff Sessions:
"He is Alabama through and through. I hope you will consider giving him your support and trust as well. He has never let Alabama down and he never will."