Opinion | Conservatives must not leave the culture war battle to "summertime soldiers and sunshine patriots"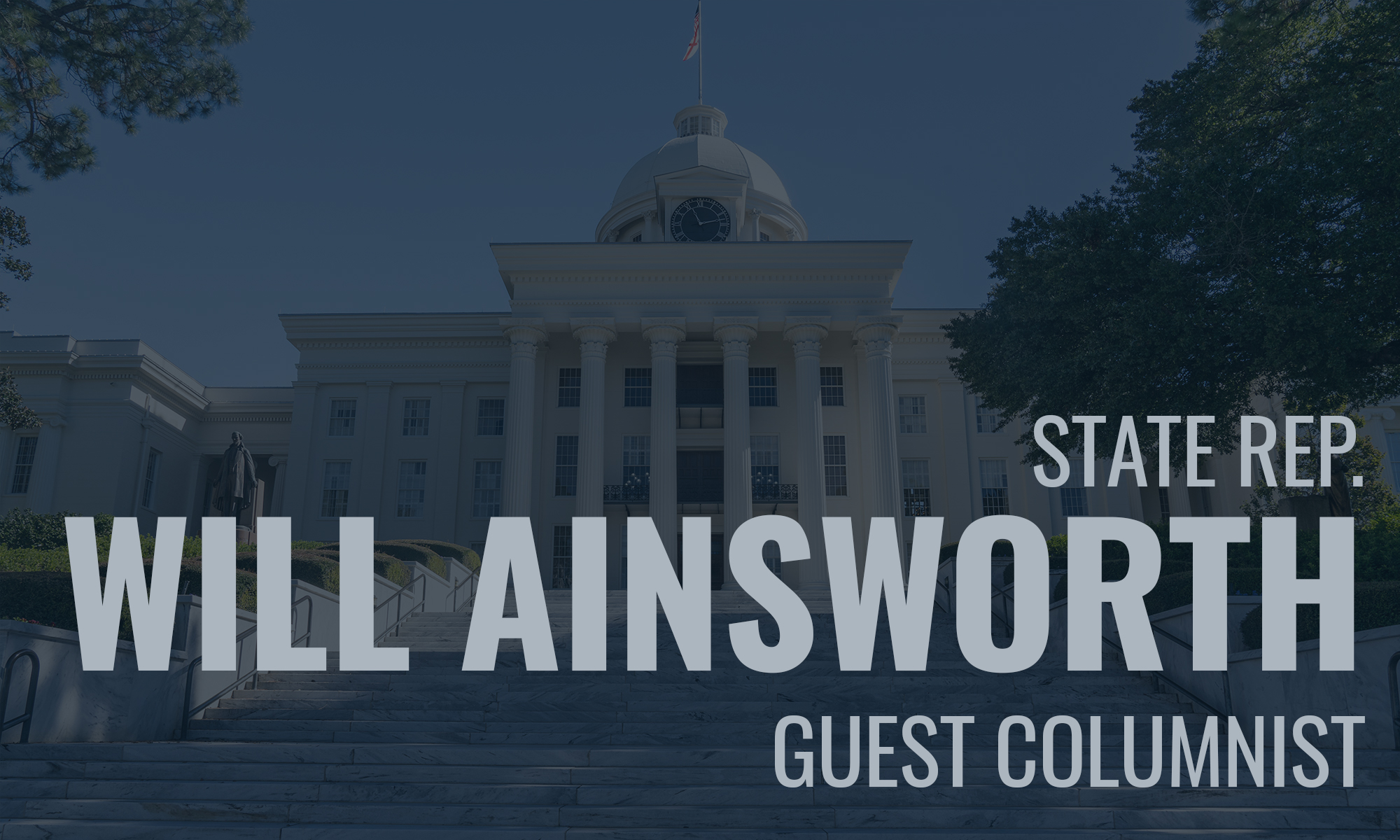 There are certain fundamental truths in life that neither the liberal elite nor the left-wing media nor the activists federal courts can change no matter how hard they try.
For example, I know that marriage ordained by God can only occur between a man and a woman.  I know that individuals should use the rest room correlating to the gender they were born with and not the one they pretend to be.  And I know that tearing down all of the historic statues, memorials, and markers in the world will not erase our history – it simply prevents future generations from learning the lessons it offers.
The fact of the matter is that our nation is engaged in a prolonged culture war in which the liberals extremists on the east and west coasts of the United States want to dictate the morals, values, and bedrock beliefs of everyone who lives in-between.
We must not let them win.
The Declaration of Independence says that our rights are endowed by our Creator and that the freedom for independence is entitled by the "Laws of Nature and Nature's God."
I believe the Creator referenced in this revered document is the God to whom we, as Christians,  devote our lives and spirits and the same God the founders worshipped when they held regular prayer and church services in the U.S. House of Representatives chamber, a practice that continued until after the Civil War.
If you agree, as the founders did, that God is the basis of our nation, we need only to look at Genesis to see His original plan for marriage – one man represented by Adam, and one woman represented by Eve.
Marriage is an institution created and ordained by God.  It was not created by man, government, or an activist federal judge.
Every society that has allowed the marriage covenant to be destroyed eventually withered away and vanished.  Our society is slipping away, and it is time to take a stand.
We must also hold the line against those who are working to mainstream crossdressers and transvestites by making accommodations that include allowing them to use the public restrooms of their choice.  Even worse, some school systems across the nation are allowing minors who claim to be "transgender" to shower in facilities reserved for the opposite sex.
Gender is not a choice.  It is a fact that is determined by biology and by God, not by how masculine or feminine you feel when you wake up in the morning.  Dressing like a pirate doesn't make you a pirate, dressing like an astronaut doesn't make you an astronaut, and dressing like the opposite sex doesn't make you a man or a woman.
For that same reason, I fully support President Trump's ban on allowing "transgender" soldiers to serve in the U.S. armed forces.  The purpose of the military is to protect our national interests, repel attacks on our country, and preserve peace through strength.  Accomplishing these missions becomes infinitely more difficult when military leaders must worry about G.I. Joe demanding to be treated like G.I. Jane.
The culture war has  prompted liberals to reach into our nation's history and demand the removal of any statue, marker, or relic that offends their delicate sensibilities.  Colleges have painted over murals of our founding fathers and other groups are vandalizing statues relating to Christopher Columbus, Robert E. Lee, and the Buffalo Soldiers, an African-American military regiment that fought against Native Americans who resisted the settlement of the Great Plains.
Demanding that men and women born more than two centuries ago must strictly conform to the accepted traditions and social structures of today is patently unfair and intellectually dishonest.
Because radical liberal elements are working to tear down monuments to our past and erase entire sections of our shared American history, I was proud to join my fellow lawmakers in passing the Alabama Memorial Preservation Act, which prevents the removal of any memorial that is at least 40-years-old,.
If conservatives are going to win the culture war, we must elect public officials who are willing to speak the truth, abandon political correctness, and stand toe-to-toe against the liberals who attack us.  I think this column proves I am willing to do all of those things.
The consequences of losing the culture war are too dire to leave the battle to what Thomas Paine called  "summertime soldiers and sunshine patriots."
If elected your lieutenant governor, I will shoulder the conservative fight and preserve the Alabama values that make our state such a great place to live, work, and raise our children.
State Rep. Will Ainsworth (R – Guntersville) is a Republican candidate for lieutenant governor.  Elected to the Legislature in 2014, Ainsworth currently represents Alabama's House District 27, which includes portions of Marshall, DeKalb, and Blount counties.
Opinion | Comprehensive sex-ed for all can improve people's health
Last July, I spoke with Sky H., a 20-year–old who identifies as non-binary and grew up in a very conservative rural town in the Black Belt region of Alabama. In school, Sky received abstinence-only education. Sky told me there was little instruction about sexual and reproductive health besides the basics of reproduction.
After years of pain, Sky was diagnosed at age 18 with endometriosis, a painful disorder that can lead to fertility complications. The condition might have been diagnosed much earlier if they had learned more about their own bodies and reproductive health in school, Sky believed.
Unfortunately, Sky's experience isn't unique. Over the past year and a half, I've spoken to more than 40 young people from 16 counties throughout Alabama who also didn't learn about their sexual and reproductive health in school. Like Sky, they missed out on critical information and described the negative impact this had on the choices they made and their health as they grew older.
Schools in Alabama are not required to teach about sexual health but if they do, the State Code mandates a focus on abstinence. The State Code also contains stigmatizing language around same-sex activity and prohibits schools from teaching about sexual health in ways that affirm lesbian, gay, bisexual and transgender (LGBT) youth. This makes it even harder for young people like Sky to get information.
But Alabama is not alone. Sixteen other states in the U.S. also do not mandate sex education in schools. And at least five others have laws stigmatizing same–sex activity.
Comprehensive sexuality education can improve health outcomes for young people. It can help them learn about their bodies and how to recognize abnormal gynecological symptoms, steps they can take to prevent and treat sexually transmitted infections (STIs) and other dangers to their health, and where they can go for reproductive health services.
Sex ed can also educate young people about the human papillomavirus (HPV) — the most common sexually transmitted infection in the U.S. — and how to lower their risk of HPV-related cancers through the HPV vaccine.
This information can improve young people's health and save lives. Yet so few young people in schools throughout Alabama — and the U.S. — receive it. Instead, like Sky and other Alabama students, many young people receive abstinence-focused education.
These programs withhold critical, science-based information young people need to make safer decisions on their sexual health. They also shame adolescents about their sexuality, often leaving young people uncertain about who they can talk to or where they can go for accurate information about sexual behavior and health.
The problem is both a lack of political will and of adequate funding. Discriminatory property taxes and an inequitable education system leave many school districts in rural and less wealthy regions of Alabama without adequate funding. This means that programs considered optional, like sex ed, often aren't offered.
Alabama, a state with high rates of sexually transmitted infections and cancers related to HPV needs to do more to address historic inequalities and state neglect that have left Black people at a higher risk of poor health outcomes. Mandating comprehensive sexuality education for all of the state's schools — and allocating state funding for these programs — would be an important step forward.
Students in underfunded and neglected school districts — many of whom are Black and living in poverty — often lose out on access to critical and lifesaving information. It keeps them from being able to make informed and safe decisions and can harm their health. This unequal access to information can create lifelong disadvantages and may contribute to racial disparities in health as young people age into adulthood.
The Black Belt region of Alabama, where Sky is from, has high rates of poverty and poor health outcomes. The Black Belt region also has high rates of sexually transmitted infections and the highest rates of HIV in the state. Yet schools in this rural and marginalized region of the state are persistently underfunded.
The COVID-19 pandemic has brought glaring attention to systemic inequalities and racial disparities in health, including in Alabama, where Black people are significantly more likely to die from the virus than white people. Within the United States, we continue to see the disproportionate toll the pandemic has taken on Black people, who are more likely to live in poverty, lack access to health insurance, and suffer from chronic health conditions that put them at a higher risk of adverse health outcomes from the virus.
The pandemic has highlighted the importance of ensuring that everyone has the information, tools, and resources they need to make informed decisions to protect their health. Schools in Alabama — and across the country — should help do that for all young people.
The pandemic is also showing us what happens when discrimination and neglect leave certain people out.