Judicial candidates campaign in St. Clair County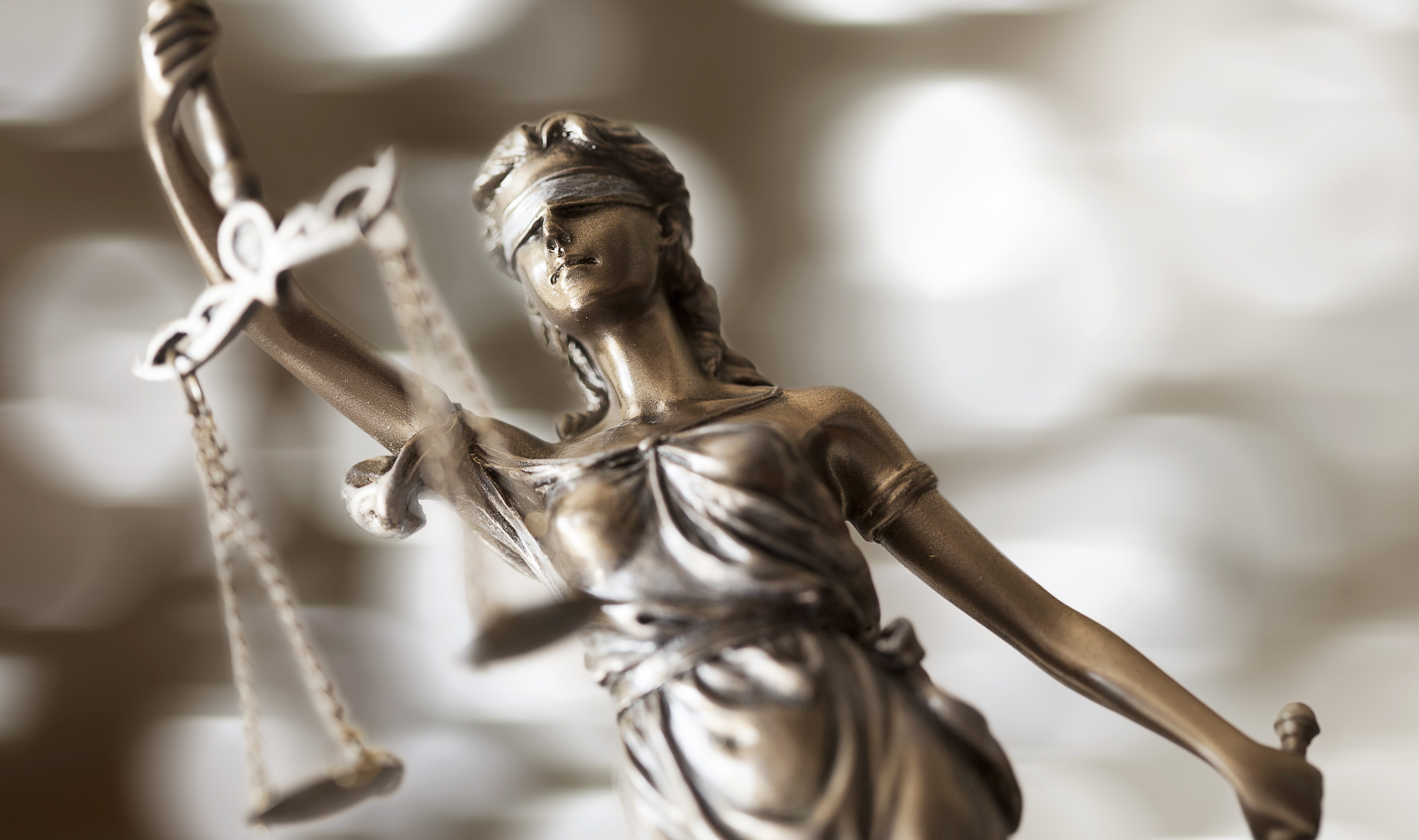 Thursday, several statewide Republican judicial candidates attended the St. Clair County candidate's forum in Pell City.
Debra Jones is running in a three-way Republican primary for associate justice of the Alabama Supreme Court. She is a judge in Calhoun and clay county.
Jones said, "I would love to serve," on the Supreme Court.
"I bring 28 years of experience," Jones said. Jones said that she has been a district attorney.
"I wrote the felony DUI law," Jones said. "I wrote the sexual torture act. I have sat in every chair in the courtroom. I have experience in appellate court."
Jones has also been in private practice and when she ran for judge.
"I am the only North Alabama Judge running," Jones said. "We do not have any representation on the Supreme Court from North Alabama. I want to earn your vote. I am beholden first and foremost to my Lord and Savior Jesus Christ, then to the Constitution, and to you I would love to represent you on the Alabama Supreme Court."
Chris McCool is running for Place 2 on the Alabama Court of Criminal Appeals.
"I spoke to you in July or August," McCool said. "This is one of the first places I came to when I announced my candidacy."
McCool is currently the district attorney in Fayette and Pickens County. McCool also lives on and manages the cattle farm where he grew up and is a pastor.
"The Lord is concerned in the details of our lives," McCool said.
McCool said that in 2003 he got a phone call and was told, "Ace and Crump and Arnold were dead."
The three Fayette police officers were gunned down in their police station. McCool prosecuted their killer and, "He is on death row today because we got it right."
"The Court of Criminal Appeals hears those sorts of cases on appeals," McCool said. "It is so important to have someone who has been there. I have been there over 50 times before," as the prosecutor in a felony jury trial."
"I grew up on Harold McCool's farm in Pickens County," McCool said. "I live and manage that farm today. My children are out of school today and working on the farm today."
"He has told you, O mortal, what is good; and what does the Lord require of you but to do justice, and to love kindness, and to walk humbly with your God?" McCool said quoting Micah 6:8 from the Bible.
Christy Edwards is running for the Court of Civil Appeals Place 1.
"I grew up on a small cattle farm west of Selma Dallas County," Edwards said. "Growing up on that farm influenced my life."
"I am the first person in my family to go to college," Edwards said. "I graduated from the University of Alabama and received my law degree from Jones School of law."
"I am in this race because I believe that judges should apply the law as it is written," Edwards said.
Edwards said that the Court of Civil Appeals hears oversees government regulatory actions. This is important for economic development in this state and especially for state and local government.
"Judge Craig Pittman is retiring," Edwards said. "My seat is an open seat."
Bill Cole is running for Place 3 on the Court of Criminal Appeals.
"I served as a Judge in Jefferson County for 12 years," Cole said. "Before that I did a lot of criminal work as an attorney. I have had a lot of experience doing appeals. "I was a municipal court judge in Morris County before I was a circuit judge. I have heard at least 30 murder or capital murder trials. We have a lot of murders in Jefferson County."
"The politics of Jefferson County can be very difficult," Cole said. "There are 40 elected judges in Jefferson County and only three are Republicans. You are blessed with the judges that you have in St. Clair County. I feel I have done a real good job as a judge. At least one person on each appellate court who have served as a judge. There are tough decisions to make as a judge and I have made those decisions before."
St. Clair County District Attorney Richard Minor is running for the Court of Criminal Appeals Place One.
"I have been your District Attorney for 14 years," Minor said. "I have been a career prosecutor for 25 years. I will take our proven conservative values to the Alabama Court of Criminal Appeals."
"I want to thank my parents for all that they have done for me," Minor said. "It has been a long year of campaigning. There are four people in my legal career I would like to thank." Then U.S. Attorney Jeff Sessions. He gave me the opportunity to work in his office. Bill Pryor, who was then Alabama Attorney General. Vann Davis, who Minor worked for when Minor was DA. I also want to thank Judge Jim Hill. He has been one of my mentors."
The major party primaries will be on June 5. Most of the statewide judicial races will be decided in the Republican primaries, unless independents qualify before the deadline.
Print this piece
Alabama Republicans upset with Jones' "no" vote on coronavirus stimulus bill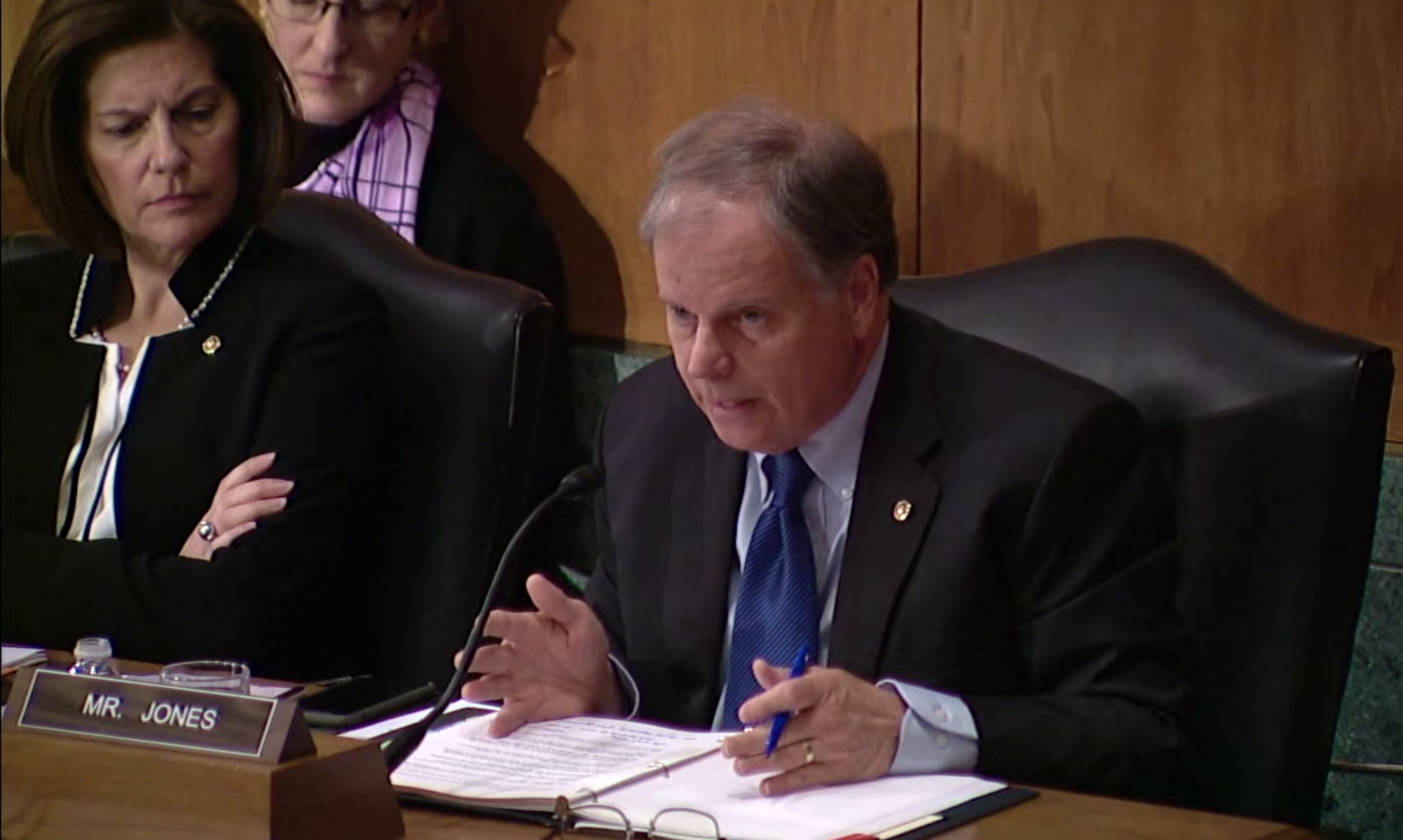 Alabama Republican leaders on Monday condemned U.S. Sen. Doug Jones' procedural vote to prevent the coronavirus stimulus bill from coming to a vote.
On Sunday, Democrats blocked action on the comprehensive stimulus package — the third of the legislative response to the coronavirus outbreak. The bill is still being negotiated and the vote was not a vote on whether to pass a final version of the stimulus package.
"I voted against it yesterday because I wanted to make a point," Jones said. "We had lost the negotiating and bipartisan progress for about 24 hours. And I felt very strongly that we need to get that progress back. So I voted no on a procedural motion to proceed, and guess what happened, they got down to negotiating, and in the last 24 hours, more progress has been made in the last 24 hours and than there was in the 24 hours before that."
We've made a lot of progress in the last 24 hours and so today I voted to move the process forward—but make no mistake this bill needs major changes before it would earn my full support, including:

✔️ $$$ for our cities/counties
✔️ ️full transparency for the $500B relief fund pic.twitter.com/3ZWqwVP8ko

— Doug Jones (@SenDougJones) March 23, 2020
By Monday, Jones decided to vote yes another similar procedural vote, a vote to move forward with the legislative process but said that does not mean he will vote for the final product if changes aren't made.
"We need to get the clock ticking," Jones said. "We have got to get this thing moving. I felt it very important to tell my leader as well as leader McConnell that we need to get it together."
But Republicans in the state are not happy with Jones's procedural vote. Alabama Republican Party Chairman Terry Lathan said, "This is not the time for politics."
"Senator Doug Jones needs to follow the example of Democrat New York Governor Andrew Cuomo – who has put his political differences aside and is working across the aisle with President Trump during this crisis – instead of being Nancy Pelosi and Chuck Schumer's partisan puppet," Lathan said in a statement. "His NO vote Sunday night has had serious ramifications on the people of Alabama and our country. The Democrats helped craft this emergency unprecedented legislation and then, like Charlie Brown and the football, yanked away desperately needed help for America."
The deal was originally negotiated by Treasury Secretary Steven Mnuchin and Speaker Pelosi. Democrats had agreed, but the deal had been held up last week by conservative Republicans balking at the price tag – all of this will be paid for with deficit spending and no plan to pay any of it back in the foreseeable future.
The Republican position in the Senate was weakened further when Republican Senator Rand Paul, R-Kentucky, announced he was infected with the novel strain of the coronavirus, SARS-CoV-2, though he is showing no symptoms of COVID-19, the illness caused by the virus.
46,148 Americans have been confirmed as having the virus. The virus has killed 582 Americans, 140 of them on Monday alone.
"Doug Jones has let the majority of our state down in an uncertain time," Lathan said. "We needed him – and he ignored us AGAIN. "
Sen. Richard Shelby, R-Alabama, voted in favor of ending debate and bringing the stimulus bill to a vote.
"Thank you to President Trump and Senator Richard Shelby for putting America and Alabama first," Lathan concluded. "We continue to lift our leaders up in prayer as their burdens and decisions weigh heavy."
Republican Senate candidate Jeff Sessions said, "I've seen this play before too many times. Just as the Senate was ready to pass a bi-partisan bill providing support for American workers… Senator Chuck Schumer & House Speaker Nancy Pelosi blew it up at the last minute, trying to add unrelated spending to a bill with already too much spending. Amazingly, Pelosi wants to use this time of crisis to breath new life into the Green New Deal!"
Republican Senate candidate Tommy Tuberville said, "America is at war with an enemy we can't see, and we currently have no weapon that can kill it. To win this war against the Coronavirus, salvage the U.S. economy, and provide needed financial help to millions of Americans, Doug Jones and other Senate Democrats are going to have to put their partisanship and hatred of President Trump aside and support a bipartisan stimulus package. Now is the time to work together as Americans first and save the partisan political battles for when this crisis is resolved."
The president, with bipartisan support from Congress and the governors, issued recommendations that led states to shut down their schools and most businesses beginning a week and a half ago.
The question for most business owners now is will they make payroll or just lay off their workers. Mnuchin's deal included loans that small businesses would not have to pay back if they used it to make payroll and pay overhead. It also included cash payments for Americans. The average family of four would receive about $3,000 under the plan.
"We need to get the money into the economy now. If we do that, we think we can stabilize the economy," Mnuchin said on Sunday. "I think the president has every expectation that this is going to look a lot better four or eight weeks from now."
"This isn't the financial crisis that's going to go on for years," Mnuchin added. "We're going to do whatever we need to do to win this war."
Former State Representative and Member of the National Trump/Victory Finance Committee Perry Hooper said that he is confident the Coronavirus Stimulus Legislation will pass.
"One of the most important parts of the Bill is addressing the needs of Small Business and the employees," Hooper told the Alabama Political Reporter. "Small Business is the backbone of America. Any Republican or any Democrat would be insane voting against the Trump Stimulus Legislation."
Print this piece