Opinion | We don't deserve Memorial Day
Memorial Day is supposed to be the day we set aside each year to honor the men and women who have died serving this country — the folks who fought to keep this place free and the shining "beacon on a hill."
This year, we celebrated with a giant middle finger to those brave souls.
This is not the America they fought and died to protect.
Not one where the president attempts to squash peaceful protest. Not one where desperate immigrant mothers, seeking asylum, have their children ripped away from them. Not one where the president routinely and obviously lies in an attempt to undercut American law enforcement officers who have the audacity to carry out an investigation he doesn't like.
This America is a disgrace to those men and women.
It doesn't deserve a Memorial Day.
Because America has been overrun with cowards, with men and women so afraid of differences that they have elected corrupt, racist, xenophobic leadership and accepted at face value their childlike ideas for solving complicated issues.
Those leaders have preyed upon the ignorant fears of the cowards, encouraging a weakening of uniquely American ideals, such as a free press, freedom to protest and equal protections under the law.
The men and women who Memorial Day honors deserve better than a nation of cowards.
They deserve better than what's happening at the border, where Alabama's chief racist, U.S. Attorney General Jeff Sessions, has implemented a policy — for the first time and without any law to mandate it — of separating immigrant children from their parents.
These are people who are fleeing unspeakable violence in their South American home countries, arriving at designated points of entry to the U.S. and asking for asylum. Instead of offering these desperate people shelter, we are instead breaking up immigrant families — the way slave owners used to treat unruly slaves (an analogy I'm certain Sessions enjoys) — and expediting their return to the violence which they fled. They have also been subjected to horrible abuses at the hands of immigration officers.
Our president has referred to them as "animals," — and you can claim all you'd like that he was talking about gang members, but he wasn't — and the Christian right's talking point when referring to the immigrants is to first label them as criminals for crossing the border.
Our fallen soldiers deserve better than a country that would quite literally turn away Jesus Christ.
They also deserve better than a president who can find the good in literal Nazis marching through an American city's streets but refers to a kneeling NFL player — peacefully protesting the unequal treatment of minorities by police — as a "son of a bitch."
And they deserve an American public that's smart enough to understand that protesting during the Anthem isn't the same as protesting the Anthem, the flag or the soldier.
But currently, the men and women we honor on Memorial Day are getting none of that. Because this country has collectively lost its mind.
Thousands of working class people elected an alleged billionaire and reality TV show star because they somehow thought he would best represent their interests. And because they were angry at the previous president, who had the audacity to continue being black even after being elected, and who tried to give them health care, better pay, two tax cuts and consumer protections (all while conducting himself with dignity and honor and serving as a shining example of a good husband and father to kids all over the world).
So, America in 2018 is governed by a man-child who conveys his thoughts 280 characters at a time, in broken English, likely while on the toilet, and usually in long, barely coherent rambles.
This is where we are. This is current day America.
The people we honor on Memorial Day deserve better.
Print this piece
Opinion | Facts are stubborn things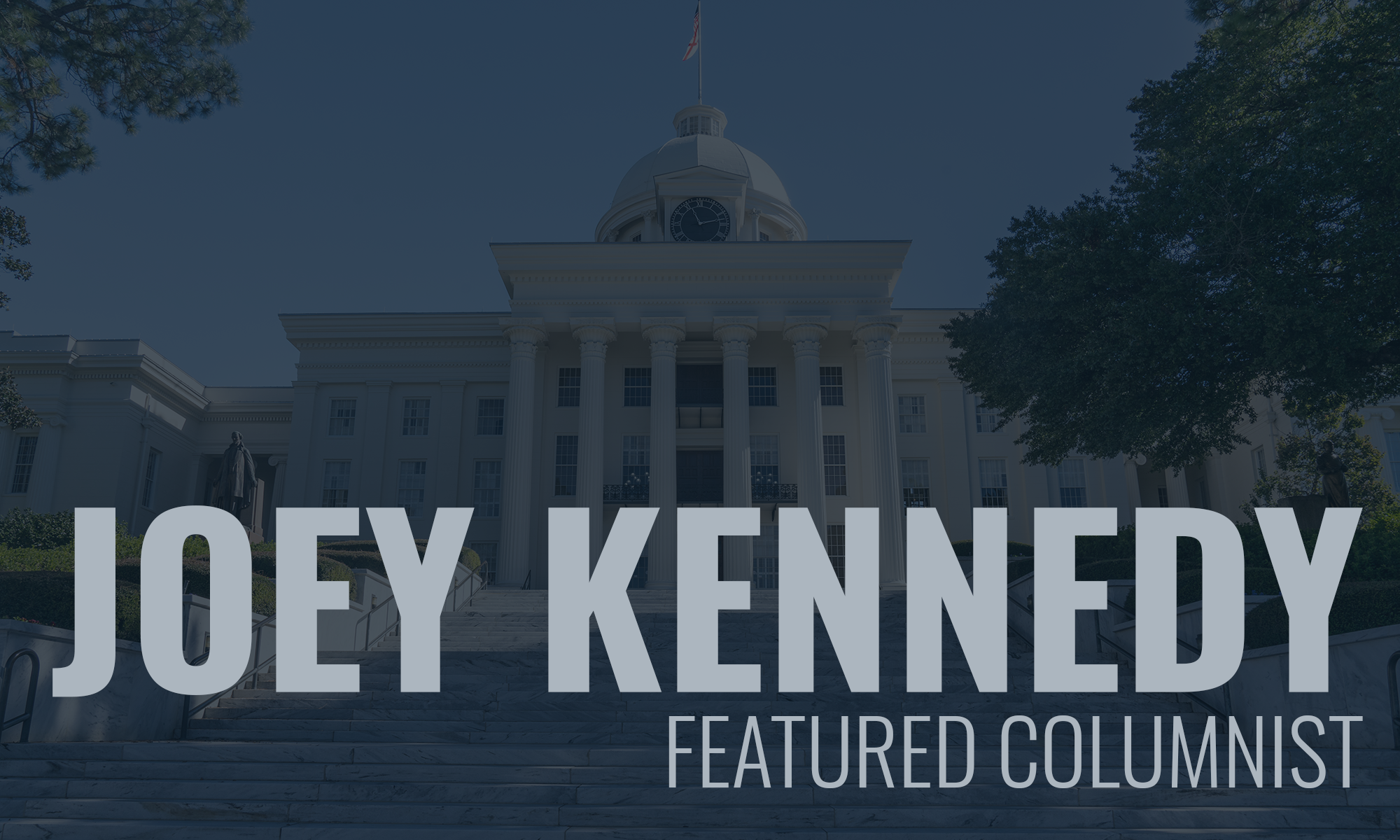 I'm in my 20th year of teaching in the English Department at UAB. I've never taught my primary discipline, journalism, and I really don't have much of a desire to, either.
Yet, in 2017, the leadership of UAB's University Honors Program asked me to be a part of their interdisciplinary faculty for the fall. UHP's fall semesters are themed, and that year, the first year of Donald Trump's term as president, the theme was appropriate: "Evidence and Belief in a Post-Truth Society." For UHP, I was a "communications" (journalism) professor. I taught with a scientist and public health professor, a religion professor, a philosophy professor, a literature professor and a psychology professor.
The students in this program – all 100-plus of them – are among the smartest students on campus. Needless to say, I was intimidated. For my first lecture before the students, I took a Xanax (it's prescribed because I do have anxiety sometimes). The Xanax didn't make me lecture better, but it made me not really care if I screwed up.
I'm sort of a one-trick pony – I teach and write in the only language I know: English. Here, you had neuroscience and biology and chemistry majors galore. And, yes, there were a few English and history and business and engineering students, too. Pretty much every discipline taught at UAB is represented in UHP, and certainly in its umbrella school, the UAB Honors College.
That fall went by quickly. I only took the Xanax for the first lecture. I settled into my groove pretty quickly. But when it was over, I ached for the continued intellectual stimulation I received as a teacher. I'm a lifetime learner, and that program taught me a lot. And I got to teach others a lot, too.
I thought it was a one-shot deal. Until, that is, the program's director, Dr. Michael Sloane, asked me to return in the fall of 2018 to direct the first-year students' literary analyses. And that fall, I was also asked to propose a UHP seminar class for the spring of 2020. I returned last fall to once again direct the first-year literary analysis. And I've been asked to return for first-year LAs again this coming fall.
This semester, I'm teaching the class I proposed, "Media and Social Justice." And I've already got another self-created UHP seminar class scheduled for next spring, "Media and War: Men and Women Making a Difference on the Front Lines."
Unlike my composition and literature classes in the English Department, these seminars have no template. I have to create the teaching as I go. Some days, I'm very confident; others not so much.
I divided the "Media and Social Justice" class into six two-week units: Nellie Bly (mental illness and investigative journalism), The Jungle (food safety and immigration), Jim Crow Lives (the civil rights era and voter suppression), #MeToo (sexual assault and harassment), Black Lives Matters (police and other shootings of people of color), and March for Our Lives (gun violence and sensible gun regulation).
These classes are limited to 16 honors students, but 19 students wanted in my "Media and Social Justice" class, so I have 19 students.
I teach these classes as a communications professor, not an English professor. I direct the literary analyses as a literature professor, not a communications professor.
We're covering historical topics, for sure, but also contemporary topics. It doesn't get any more current than Black Lives Matter, #MeToo, voter suppression, or March for Our Lives.
We don't just talk about the journalism around these topics, but also about other media. For example, I find protest songs for each topic. While it's not on our plate, did you know Trump has inspired a whole catalog of protest songs? Most every president inspires protest songs, though Trump has inspired an awful lot of them.
Maybe at some point, I'll create a "Media and Donald J. Trump" class. There is plenty of material.
The point, though, is that we all should be lifelong learners. I can't tell you how much I've learned from by English students and my honors students, how much the English faculty has taught me, and how much the faculty and directors of the University Honors Program have taught me.
That I get to return the favor by teaching these unique classes says a lot about UAB, and how it values critical thinking and learning.
I hope I never lose my enthusiasm for learning, or become too stubborn to change when the facts point toward another direction. That is our responsibility to the truth. I guess I am stubborn in one way: There are no alternative facts. Facts are truth, reality. The alternative is false, untruth, lies.
Readers, that's a fact, and like me sometimes, facts are stubborn.
Joey Kennedy, a Pulitzer Prize winner, writes a column every week for Alabama Political Reporter. Email: [email protected].
Print this piece