Opinion | We remember the fallen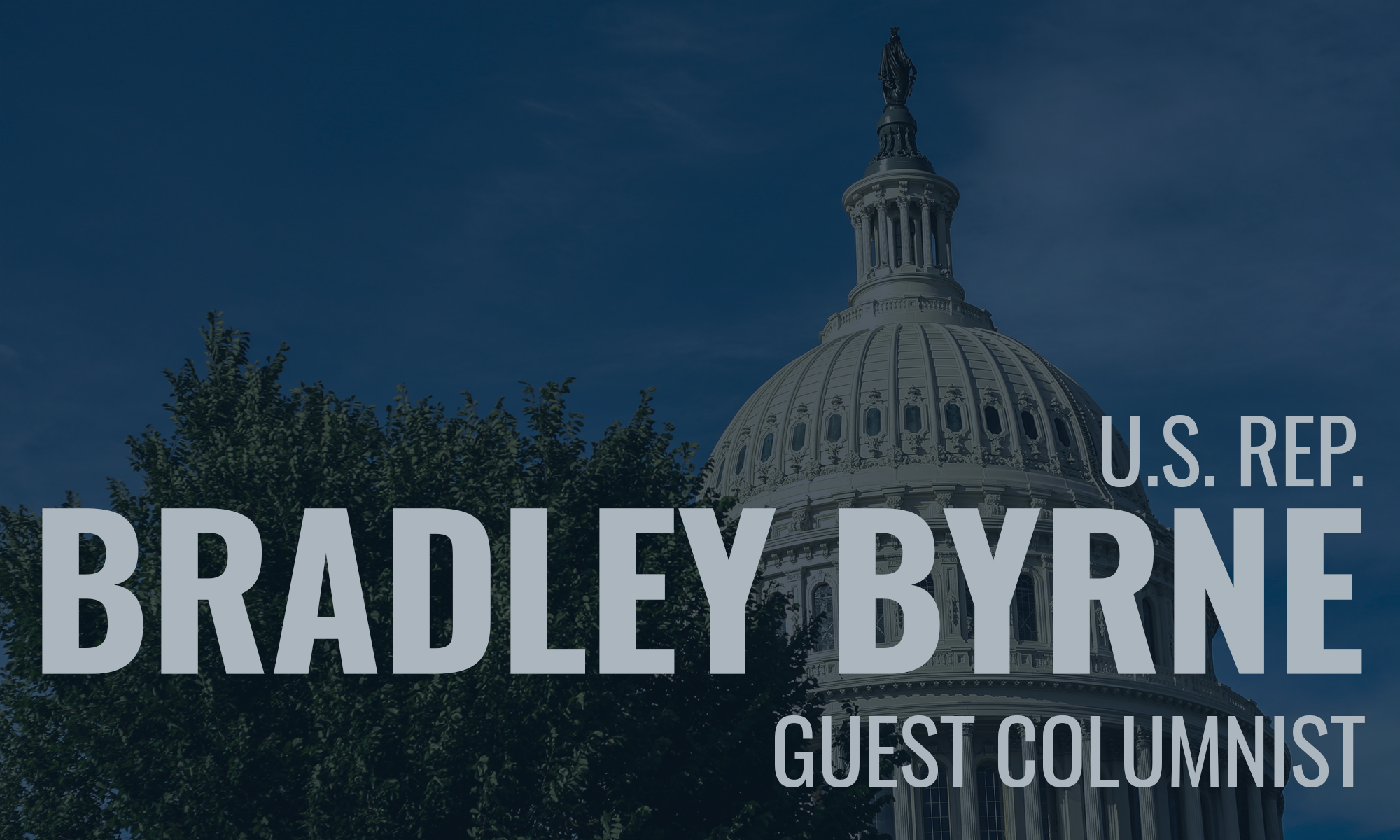 As Americans, we know all too well that freedom is not free.  Each time we bow our heads to pray or speak up for what we believe in, we exercise rights that many across the world do not have.  These are just some of the unique freedoms that the brave men and women of the United States military have fought and died to protect.
We are reminded of their patriotic sacrifice each Memorial Day as we pay our respects to servicemembers who have selflessly given their lives to defend freedom and liberty throughout our country's history.
From the American Revolution to the War on Terror, men and women of all backgrounds have answered the call of service and paid the ultimate sacrifice to defend the United States.  These American heroes shall never be forgotten.
Unfortunately, loss of life does not occur solely in times of war; this past year, we have experienced tragic loss during military training, likely due to the readiness crisis and funding shortfalls.  In 2017, nearly four times as many members of the military died in training-related accidents as were killed in combat.
These accidents span from aviation training mishaps in the Air Force to major naval collisions involving the USS McCain and the USS Fitzgerald.  The gravity of these accidents – in the air, on land, and at sea – could have likely been avoided given the proper resources and enhanced military readiness.
It is imperative that Congress take immediate action to give our servicemen and women the proper resources they need to keep our nation safe. That's why I am proud that the National Defense Authorization Act (NDAA) for Fiscal Year 2019 passed the House with strong bipartisan support last week.
This bill authorizes funding for our military, including the highest pay raise for our troops in almost a decade.  The bill prioritizes military readiness and rebuilding the military so that our troops can safely meet current and future threats.
This year also marks the 100th anniversary of the armistice that ended World War I. The NDAA reflects on a century of military service and focuses on the men and women who sacrificed to secure America's freedoms.  While those who served in the First World War are no longer with us, their memories live on in the hearts of younger generations everywhere.
I recently had the distinct pleasure of speaking at the Alabama Blue Star Salute Celebration at Battleship Memorial Park in Mobile.  This annual event to pays tribute to the Armed Forces and the military heroes who have served our country.
As I addressed the crowd, I was filled with pride to see servicemembers of all ages, many different ranks, across all branches of service, who had come to participate in the event. I was also struck by the young people in the crowd, who may very well represent the next generation of servicemembers.
Heaviest on my heart were the people not in the crowd – the millions of Americans who lost their lives fighting to protect the red, white, and blue.
Memorial Day gives us the time each year to honor our American heroes at memorial services, vigils, and parades.  Americans proudly display the stars and stripes in remembrance of the sacrifices paid in service to our country.
John 15:13 says it best, "Greater love hath no man than this, that a man lay down his life for his friends." Thank you to all of those who have served, are serving, or intend to serve in the United States military. Our nation is forever grateful.
Print this piece
Opinion | COVID-19 has changed our state's industry and workforce landscape, our goal remains the same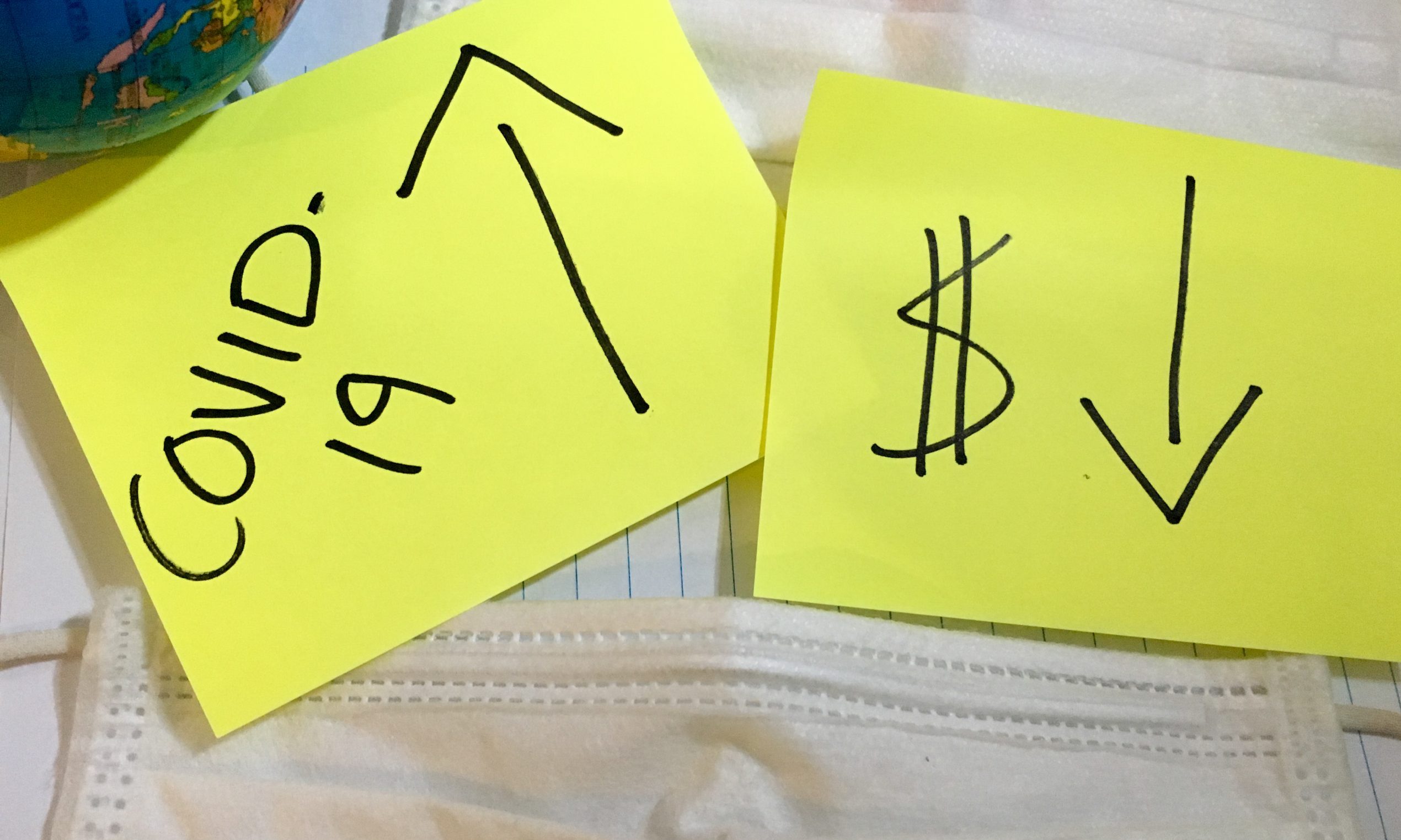 The human toll of COVID-19 is unprecedented in Alabama, and businesses of all sizes have taken a shellacking due to the pandemic. As such, our tactical focus for workforce development has transitioned from filling positions in the tight labor market we enjoyed in February to pandemic response, incumbent worker training and dislocated worker training today. The future of work has accelerated ten years in three months.
The Alabama Workforce Council (AWC) is working with the Ivey Administration and partners across the state to share best practices, key facts and resources for employers, employees and those who have been recently unemployed.
While the immediate focus of our efforts has transitioned to workforce recovery and response efforts to COVID-19 through our work with informational webinars, workforce recovery surveys, and resources for businesses (all available online), the AWC and AlabamaWorks remain steadfastly committed to the Governor's attainment goal of adding 500,000 highly-skilled workers to Alabama's economy by 2025. Notably, in these uncertain times, this goal has not changed.
Creating a highly-skilled workforce and resilient economy, even one that will be recovering for the foreseeable future, is necessary for Alabama's economic vitality. For those who have become unemployed or underemployed due to COVID-19, reskilling or upskilling now can lead to sustainable in-demand career pathways that produce measurable benefits in the future.
Success Plus, the formal name for the Governor's postsecondary education attainment goal, outlines the need to add an additional 500,000 Alabamians prepared for in-demand, high-wage careers to the workforce by obtaining credentials, certificates or degrees in addition to a high school diploma by 2025. Moremust be done to create stackable pathways that allow individuals to earn credentials through career-specific education and shorter-term programs that prepare them for immediate employment and future advancement.
To this end, Alabama has established a quality-assurance process for credentials through the Alabama Committee on Credentialing and Career Pathways (ACCCP). The ACCCP is tasked with identifying in-demand occupations in Alabama, developing competency models and career pathways for each of the in-demand occupations, and identifying related credentials of value associated with each of the in-demand occupations.
Additionally, on June 8the Alabama Workforce Council will launch the Governor's Survey of Employer Competencies,which will survey employers in each sector and region of the state to assist the ACCCP with identifying these in-demand occupations as well as the related competencies and credentials of value aligned to those occupations.
The survey will be conducted between June 8 and June 15, 2020 and, going forward, the survey will be conducted annually to assist the ACCCP's 16 Technical Advisory Committees (TACs) with their work oflinking credentials of value to one or more specific competencies needed for a job. Ultimately, this will allow employers to create competency-based job descriptions that list the specific skills required for a job, rather than using associate or bachelor's degrees as placeholders. Therefore, it is vital that employers of all sizes, and from each industry sector, provide responses to the survey. The TACs will receive the results of the Governor's Survey of Employer Competencies at the June 17, 2020 ACCCP meeting.
It is clear that much work remains to be done. COVID-19 adds challenges to our ultimate goal, but the Alabama Workforce Council and AlabamaWorks knows that – regardless of the pandemic – clearly identifying in-demand jobs, with their related skills, and facilitating more opportunities for high-skill, high-wage careers is now more important than ever.
To learn more about the Alabama Workforce Council's response to COVID-19 and to learn more about Governor Ivey's vision for creating 500,000 highly skilled workers by 2025, visit www.alabamaworks.com.

Tim McCartney, formerly of McCartney Construction in Gadsden, is the chairman of the Alabama Workforce Council.
Print this piece