Scott Dawson releases details of state bus tour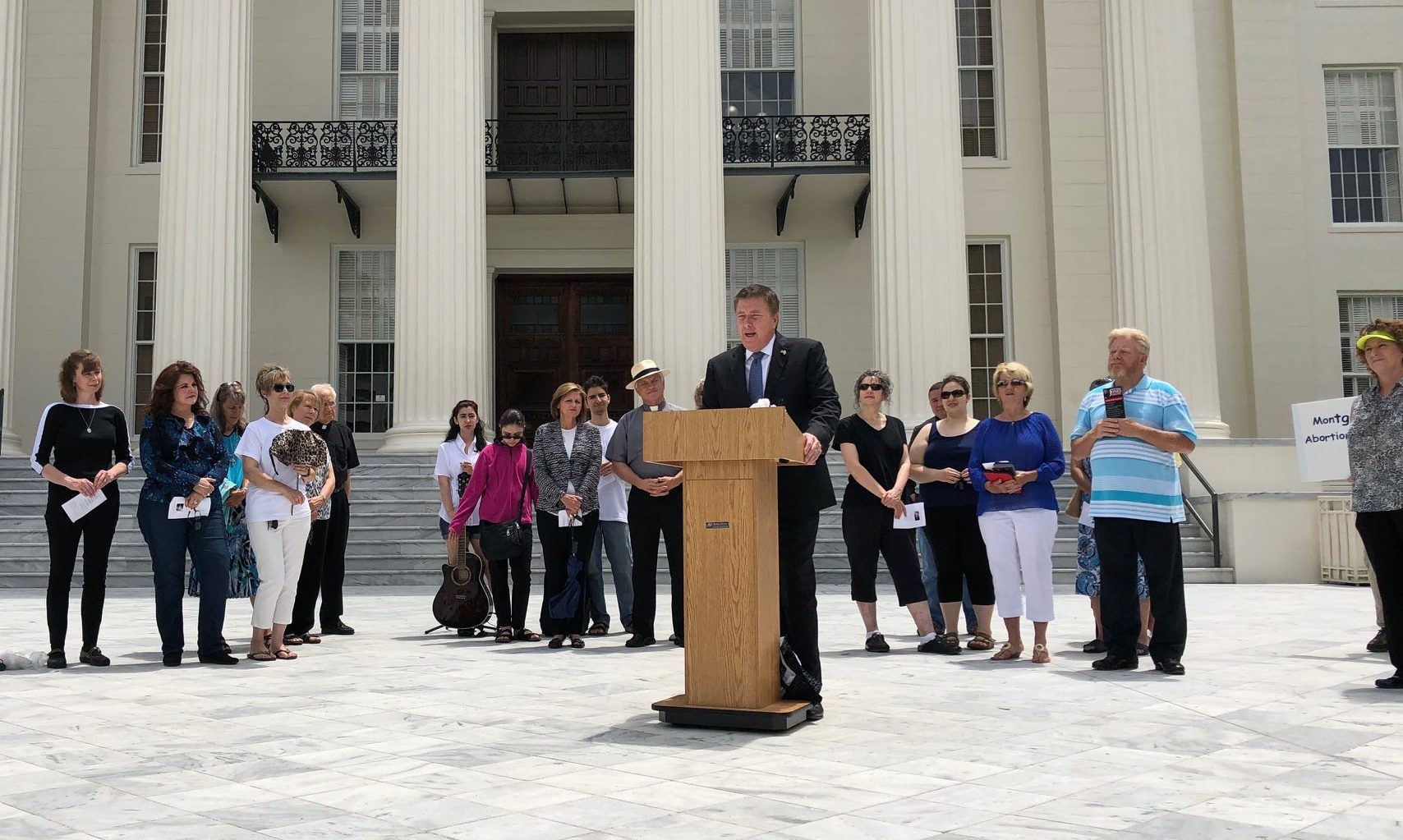 Monday, gubernatorial candidate Scott Dawson released a schedule for "The Time is Now" Bus Tour which will sweep the state ahead of the Republican Primary on June 5. Dawson is hoping to turn out grassroots voters.
Dawson will be talking with voters face-to-face in West and South Alabama on Tuesday, South Alabama and the Wiregrass on Wednesday, Middle Alabama on Thursday, Northwest Alabama on Friday, Northeast Alabama on Saturday, and North Alabama on Monday.
Dawson said that it is time to gather the troops. "It is time to turn the page on Alabama history."
Tuesday, May 29 Dawson will be in Northport: 7:00 a.m., City Cafe, 408 Main Avenue, Northport 35476
Tuscaloosa: 7:45 a.m., Heritage House, 2370 Jack Warner Parkway, Tuscaloosa, Alabama 35401
Brent: 9:45 a.m., Fit Life, 10462 Highway 5, Brent, Alabama 35034
Thomasville: 12:00 noon, Gaston Grill, 33801 HWY 43, Thomasville, AL 36784
Mobile: 4:00 p.m., Barrows Fine Furniture, 1784 W I-65 Service Road South, Mobile, Alabama 36693
Gulf Shores: 6:15 p.m., Staybridge Suites, 3947 Gulf Shores Pkwy, Gulf Shores, Alabama 36542
Wednesday, May 30, 2018
Brewton: 7:45 a.m., George's BBQ, 1103 Douglas Ave, Brewton, Alabama
Andalusia: 9:45 a.m., Barrows Furniture, 1220 M.L.K. Expressway, Andalusia, Alabama 36420
Opp: 10:45 a.m., Opp Train Depot, 200 South Main Street, Opp, Alabama 36467
Enterprise: 12:00 noon, Cutts Restaurant, 417 East Lee Street, Enterprise, Alabama 36330
Geneva: 1:30 p.m., Robert Fowler Park, at The Junction, Geneva, Alabama
Dothan: 2:30 p.m., Eagle Eye Outfitters, 3736 Ross Clark Circle, Dothan 36303
Ozark: 3:30 p.m., Our Place Diner, 2751 S. US 231, Ozark, Alabama 36360
Eufaula: 5:00 p.m., Superior Pecans, 117 E Broad St, Eufaula, AL 36027
Troy: 7:30 p.m., Preston's, 1647 US 231 S., Troy, Alabama 36081
Thursday, May 31
Montgomery: 7:30 a.m., Farmers Market Cafe, 315 N McDonough Street, Montgomery, Alabama 36104
Auburn: 9:30 a.m., Toomer's Corner, College Street & Magnolia Ave, Auburn, Alabama 36830
Wetumpka: 11:15 a.m., Hacienda San Marcos, 5311 US 231, Wetumpka, Alabama 36092
Prattville: 1:30 p.m., Creekwalk Park, (near 127 W Main Street), Prattville, AL 36067
Clanton: 2:45 p.m., Durbin Farms Market, 2130 7th Street, Clanton, Alabama 35045
Alexander City: 4:15 p.m., Marketplace, 935 Market Place, Alexander City, Alabama 35010
Pelham: 6:00 p.m. Dale's Southern Grill, 1843 Montgomery Highway #107, Hoover, Alabama 35244
Friday, June 1, 2018
Cullman: 7:45 a.m., Cracker Barrel, 6020 AL Hwy 157, Cullman, Alabama 35058
Jasper: 9:45 a.m., Warehouse 319, 221 19th St W, Jasper, Alabama 35501
Guin: 11:15 a.m., Jimbo's, 161 11th Avenue, Guin, Alabama 35563
Haleyville: 12:30 p.m., Haleyville 9-1-1 Festival, downtown Haleyville, off of Highway 13, (parking at original Guthrie's)
Decatur: 2:15 p.m., Krispy Kreme, 1648 Beltline Road SW, Decatur, Alabama 35601
*It's National Doughnut Day and Krispy Kreme will be giving away free doughnuts.
Muscle Shoals: 4:00 p.m., Chick-Fil-A, 511 W Avalon Avenue, Muscle Shoals, Alabama 35661
Florence: 4:45 p.m., Florence First Friday, Downtown Florence, 104 South Court Street, Florence, Alabama
Athens: 8:00 p.m., Rally at Limestone County Courthouse, 200 W Washington Street, Athens, Alabama 35611
Saturday, June 2, 2018
Madison: 7:30 a.m., Another Broken Egg (near Hobby Lobby), 7504 Hwy 72 W., Madison, Alabama 35758
Scottsboro: 10:15 a.m., Scottsboro Gun & Pawn, 117 N Broad Street, Scottsboro, Alabama 35768
Fort Payne: 12:00 noon, Dekalb Theatre, 306 Gault Avenue North, Fort Payne, Alabama 35967
Albertville: 2:00 p.m., Alexander Dodge, Chrysler Jeep, 6764 U.S. 431, Albertville, Alabama 35950
Atalla: 3:30 p.m., TBA.
Hayden: 5:15 p.m., Phil's Grill, 195 Smokerise Trail, Hayden, Alabama 35180
Monday, June 4, 2018
Pell City: 8:05 a.m., Pell City Coffee Co., 1605 Martin Street S, Suite 6, Pell City, Alabama 35128
Lincoln: 9:20 a.m., TBA.
Rainbow City: 11:00 a.m., the old Hyundai location, 626 W. Grand Avenue, Rainbow City, Alabama 35906
Gadsden: 12:00 noon, Noccalula Falls Park, 1500 Noccalula Road, Gadsden, AL 35904
Piedmont: 1:45 p.m., Garcy Manufacturing, 1000 Garcy Blvd, Piedmont, Alabama 36272
Oxford: 3:40 p.m., Oxford Exchange, 650 Oxford Exchange Blvd., Oxford, Alabama 36203
Saks: 5:15 p.m., Saks Community Center, 473 Brightwood Ave., Anniston, Alabama 36206
Dawson is in a very tight Republican primary field.
Governor Kay Ivey, Huntsville Mayor Tommy Battle and state Senator Bill Hightower from Mobile are also running in the June 5 primary.
Dawson is a Birmingham based evangelist, who grew up in Ensley; but went on to Samford. He is a frequent contributor to the popular Rick and Bubba radio program that can be heard in almost every market in the state.
Will Smith, Beth Kellum in GOP runoff for Court of Criminal Appeals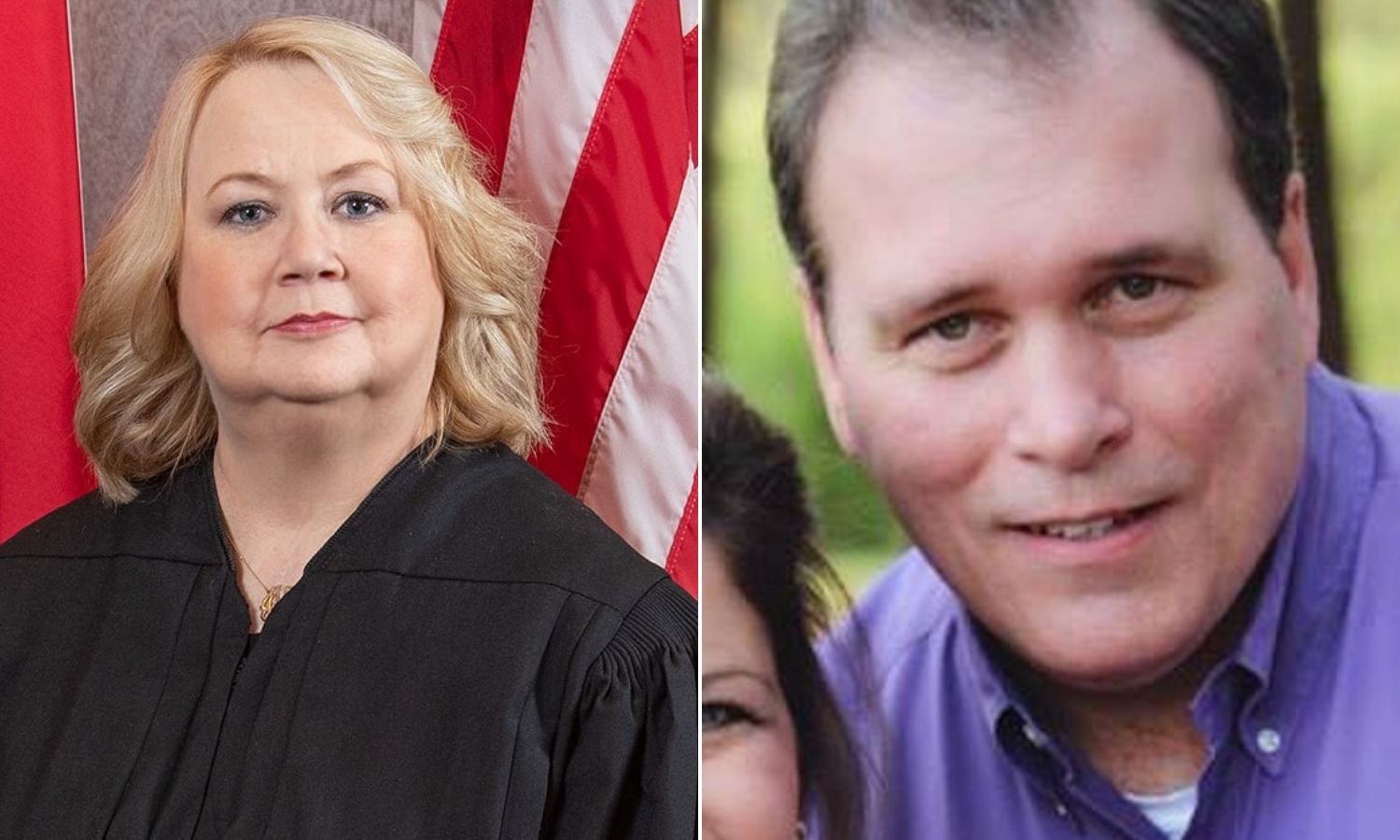 Voters will head to the polls Tuesday to vote in their party primary runoffs. The Democrats do not have a statewide race in a primary runoff. The Republicans have two. The Senate race between former Auburn football coach Tommy Tuberville and former Sen. Jeff Sessions is the one that is getting all the attention, but the GOP also has a hard-fought battle for Alabama Court of Criminal Appeals Judge Place 2.
There incumbent Beth Kellum faces challenger Will Smith. Both campaigns have been working to sway undecided Republicans to their side in the days before the election. The winner of Tuesday's Republican runoff will be the next Place #2 Judge since there is no Democrat or Independent candidate on the ballot in November.
"Alabama needs a judge with experience, conservative values, intelligence, and courage representing each of them on the Court of Criminal Appeals. Judge Beth Kellum has and will continue to fight to uphold the law and respect the constitution when re-elected!" the Kellum campaign wrote on social media.
William "Will" Smith is a Florence attorney and former Lauderdale County Commissioner.
"Conservative grassroots Alabama political organizations have spoken. I am their conservative choice," Smith claimed in a statement. "I have been endorsed by the two largest Republican groups in Alabama as well as other conservative groups throughout the state because I am a Christian, a conservative and a family man."
"I am running for the Court of Criminal Appeals because I have the legal experience of practicing law in Alabama for over a quarter of a century, the conviction to follow the rule of law, and I am a constitutional conservative," Smith added.
The Kellum campaign wrote: "Experienced Judge Beth Kellum serves the people of Alabama on the Court of Criminal Appeals. The Court hears all appeals of felony and misdemeanor cases, including violations of city ordinances and all post-conviction writs in criminal cases."
In the March 3rd Republican primary Kellum received the most votes by a margin of 43 percent to 37 percent for Smith.
"Our campaign message really resonated with primary voters and it is amazing we were within 6 percentage points of the incumbent despite being outspent over 15 to 1," Smith said. "While I was outspent, I was not outworked. I traveled to the 4 corners of Alabama visiting almost 60 counties during the 60-day primary."
Will and his wife, Laura, reside in Killen with their seven-year-old daughter, Angel Joy, who has autism. The Smiths are active members of Greenhill First Baptist Church. Will has served as a Sunday school teacher, international missions worker and Upward basketball coach. Smith has a bachelor's degree and a master's degree from the University of North Alabama and a law degree from Sanford's Cumberland School of Law in 1992 where he received the American Jurisprudence Award for receiving the highest grade in Criminal Procedure. Smith is licensed to practice law in Alabama, Georgia, and before the United States Supreme Court. He operates a full service law firm representing clients from all walks of life in both civil and criminal matters including appeals in both the Alabama and federal appeals systems. Smith is a fifth generation Lauderdale County resident.
Kellum is an Alabama native She grew up in Vance in Tuscaloosa County. She graduated from Brookwood High School in 1977. She has a bachelor's degree from the University of Alabama and a law degree from the University of Alabama School of Law.
Judge Kellum was hired in 1985 by Attorney General Charles Graddick as an Assistant Attorney General. She worked in the criminal appeals division where she primarily prosecuted appeals before the Court of Criminal Appeals and the Alabama Supreme Court. She later worked as a staff Attorney for the Court of Criminal Appeals from 1987 until 1990. Kellum went into private practice with the Montgomery law firm of Robison & Belser, P.A., working on a wide variety of civil and criminal cases in state and federal courts. In 1997 to went back to the Court of Criminal Appeals to work as a Senior Staff Attorney for the newly-elected Judge Jean Brown. She worked as a Senior Staff Attorney for the Alabama Supreme Court from 1999 until 2001, before returning to the Court of Criminal Appeals as the Senior Staff Attorney for then newly-elected Judge Kelli Wise.
Kellum was elected to the Court of Criminal Appeals in November 2008 and was re-elected in 2014. She is currently seeking her third term on the Court.
Judge Kellum is a member of the First Baptist Church of Montgomery. She has served as a docent at the Montgomery Museum of Fine Arts, and is a member of a number of professional, civic, and political organizations.
The polls open at 7:00 am on Tuesday and close at 7:00 pm. You must be a registered voter, vote at your assigned polling place and have a valid photo ID in order to participate in any Alabama election. It is too late to apply for an absentee ballot. If you already have an absentee ballot you must get it in the mail or turn it in to your courthouse before the close of the business day on Monday.