Hobson vows to end federal funding for Planned Parenthood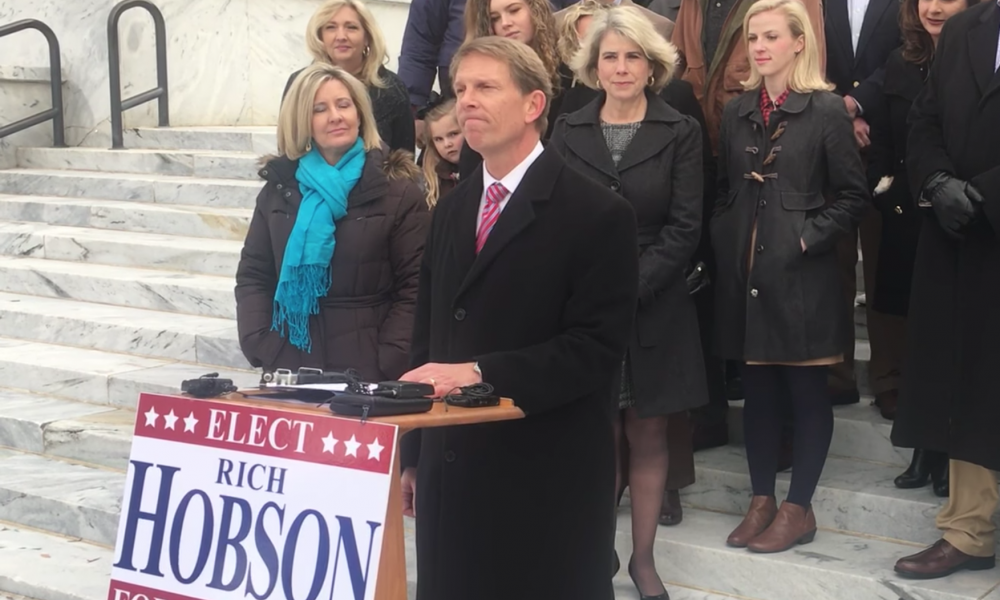 Tuesday, congressional candidate Rich Hobson wrote an op-ed describing his passionate commitment to ending federal funding for Planned Parenthood.
Hobson is critical of the Republican leadership in both the House and the Senate for what he considers to be their continual failure to put an end to federal funding for Planned Parenthood.
"Planned Parenthood is an evil business that literally turns a profit through the sacrifice of innocent children," Hobson wrote. "Its executives were even caught on hidden video selling body parts of aborted children like car parts on eBay. And yet the federal government continues to give $500 million dollars every year to Planned Parenthood! This must stop."
"Despite the fact that Republicans enjoy a majority in the House and the Senate, Congress once again sent President Trump a budget bill that included funding for Planned Parenthood," Hobson said. "One might even be tempted to joke that a budget deal funding Planned Parenthood was a deal only a liberal, pro-abortion Democrat like Chuck Schumer would love – except he did love the bill and bragged that it was a victory for Democrats. "We don't have the House. We don't have the Senate. We don't have the presidency," he crowed, "but we produced a darn good bill for the priorities that we have believed in. This was a defeat for pro-life Americans and Alabamians, and for all the unborn children Planned Parenthood will destroy this year."
Hobson said that, "Big Abortion juggernaut like Planned Parenthood, which is responsible for one third of all abortions in the U.S., continue to swindle taxpayers out of a half-billion dollars annually… Because Congress keeps voting for budget bills that fund it. Tax money is funding a business that kills unborn children. And Congress keeps voting for this EVERY. SINGLE. YEAR."
"Not me," Hobson said. "I'm setting the record straight, and I'm committing to you, that as a Republican candidate running for Congress in the Second District, I pledge that I will NEVER vote for a budget bill that gives even one cent to Planned Parenthood. I take seriously the God-given and inalienable right to life, liberty, and the pursuit of happiness."
Hobson is a longtime veteran of the Alabama Court system and was twice the chief administrator of the courts. He was most recently Roy Moore's campaign manager for U.S. Senate.
"When I served as executive director of the Foundation for Moral Law, we filed pro-life legal briefs around the country and in the U.S. Supreme Court," Hobson said. "In Alabama, we spearheaded the pro-life personhood movement, and we helped lead the way for the Choose Life car tags."
Hobson has also prayed outside of the abortion clinic in Montgomery and tried to gently talk to women outside the clinic, "About their precious baby, God's plan for them both, and the blessings of choosing life. There was always great joy when a young mother chose to leave that place of death and choose life for her precious baby."
Eventually, that abortion clinic closed.
"When I think of federal tax money going to fund such bloody businesses, it makes me sick," Hobson said. "That's why I could never vote for a bill that permits money to flow to Planned Parenthood."
Incumbent Martha Roby, R-Montgomery, has been endorsed by National Right to Life.
"All voters who are concerned with the right to life and with the protection of the most vulnerable members of the human family should vote to return Representative Roby to Congress so that she can continue to work to advance vital pro-life public policies," National Right to Life said in their endorsement.
Roby reacted to the National Right to Life endorsement.
"I am grateful to the National Right to Life Committee for its unwavering commitment to the pro-life cause," Roby said. "I am honored to have the support of this important organization, and I look forward to continuing our work together on behalf of those who cannot fight for themselves."
Hobson, Roby, state Rep. Barry Moore, former Congressman Bobby Bright and Tommy Amason are all running in the Republican primary on Tuesday.
Tabitha Isner and Audri Scott Williams are running in the Democratic primary.
The Democratic Congressional Campaign has targeted the 2nd Congressional District as a possible 2018 election pickup.
Opinion | For Coach Tub, no thinking required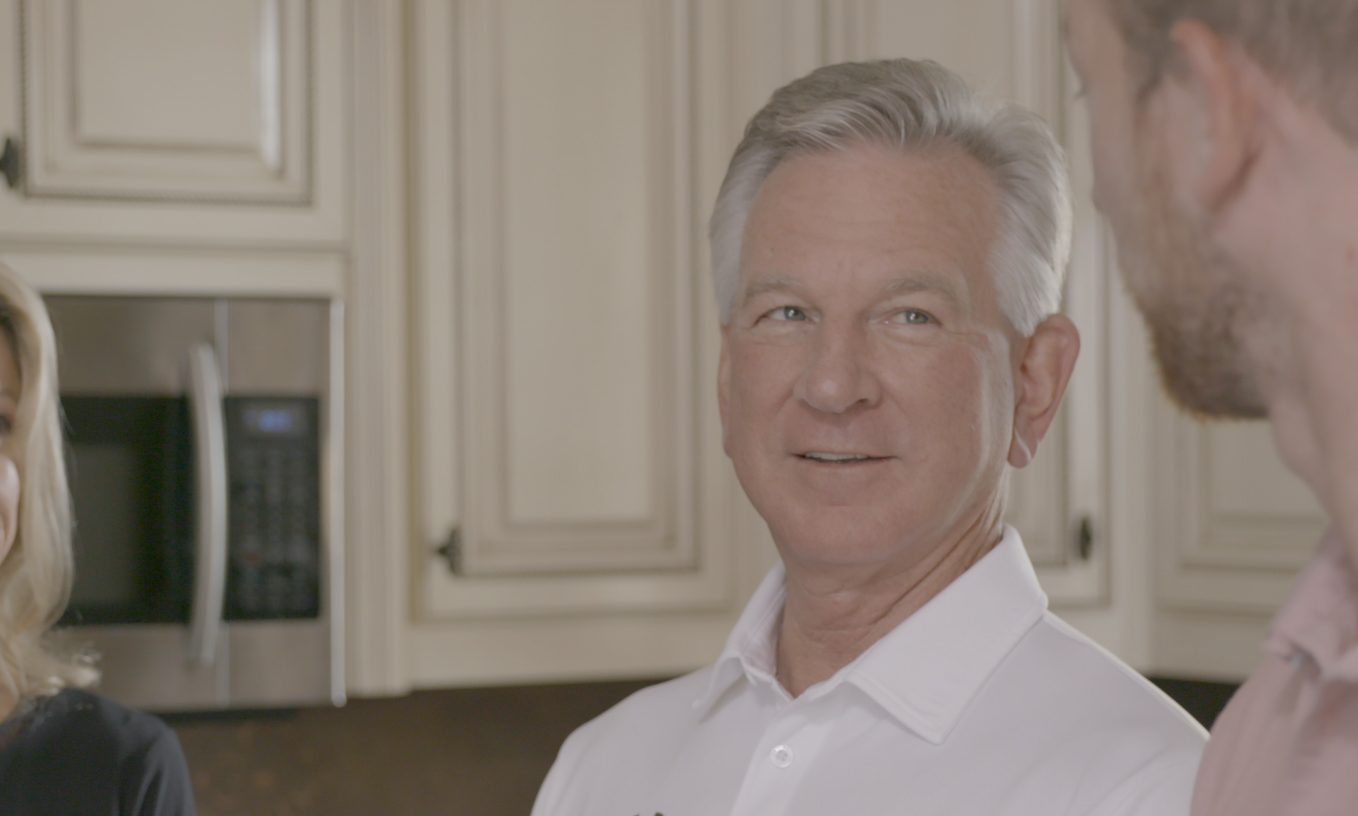 Has Tommy Tuberville ever had an original thought? It doesn't sound like it. Coach Tub basically spews Republican talking points and keeps his mouth firmly locked onto Donald Trump. He disrespects Alabama voters so much that he thinks that's all he needs to do to win a place in the U.S. Senate.
Tuberville recently addressed the St. Clair County Republican Party at its September meeting. As reported by APR, Tuberville is quoted as saying the following, and I'll offer a short rebuttal. I'm doing this because Tuberville is clearly afraid to death to debate his opponent, U.S. Sen. Doug Jones.
So here goes:
Tuberville: "America is about capitalism, not socialism. I think we are going to decide which direction we are going to go in the next few years."
Me: We decided which way we were going to go years ago, when the federal government started subsidies for oil and gas companies, farmers and other big industry and business. That, coach, is your so-called "socialism."
I'm not necessarily opposed to subsidies to boost business, depending on the cause, but I'm not going to let a dimwitted, know-nothing, mediocre, former football coach pretend we don't already have "socialism" in this country.  
What Tuberville really means is that he's against "socialism" like Medicare or Medicaid or Social Security or food assistance or health insurance. He's a millionaire already, so there's no need for him have empathy for or support a safety net for people who are less fortunate socially and economically. That's Tuberville's "socialism," and the Republican Party's "socialism," and Trump's "socialism."
That's a cruel, mean perspective that would cast aside the great majority of Americans for the rich (Tuberville, Trump) and connected and, where Trump is concerned, the fawning.
Tuberville: "I am not a Common Core guy. I believe in regular math. We need to get back to teaching history."
Me: I would love to ask Coach Tubby, one-on-one, exactly what he thinks "Common Core" is. I'll guarantee you he can't explain more than he already has. "I believe in regular math?" There is no other math. It's math. Does he think there's a math where 1+1=3? There isn't one. There are a variety of ways to teach math, but there's only math, not a "fake" math or a "Republican" math or a "Democratic" math or, God forbid, a "Socialist" math.
And when Coach Tommy said, "We need to get back to teaching history," one wonders if he's ever been into a classroom. We know more than a few of his former players weren't in many classrooms, if reports are correct. But they always played the game under his uninspired coaching.
Of course schools teach history.
The history Coach T. is talking about is Donald Trump's "white" history, the one we've been teaching in our schools forever. Not real history; you know, the one where the United States was founded as a slave-holding nation, where Native Americans were massacred and starved by the hundreds of thousands, where white supremacy was codified within our laws, where any color but white was subjugated. That history. The history that is finally fading away, so we can really see where we've been as a nation—so we know where, as a nation, we need to go.
Tuberville: Tuberville said he supports following the Constitution and appointing a replacement for Associate Justice Ruth Bader Ginsburg, who died Friday.
Me: Well, of course he does. Tuberville doesn't have an independent thought in his body, and Donnie told him this is what he's supposed to think. The big question: How much will a Senator Tuberville be able to function as a member of a minority party in the Senate — with no Papa Trump in the White House to tell him what to do?
Both scenarios are real possibilities, if not likelihoods.
There is no question that Doug Jones is far more qualified than Tuberville. Jones can work across the aisle, which will be vitally important if Democrats take control of the Senate. Jones has his own thoughts, which sometimes go against the Democratic Party's wishes. Jones is independent, smart and represents Alabama well.
Tuberville is a failed football coach who lives in Florida. That's about it.