ALGOP Chair and Executive Committee makes right call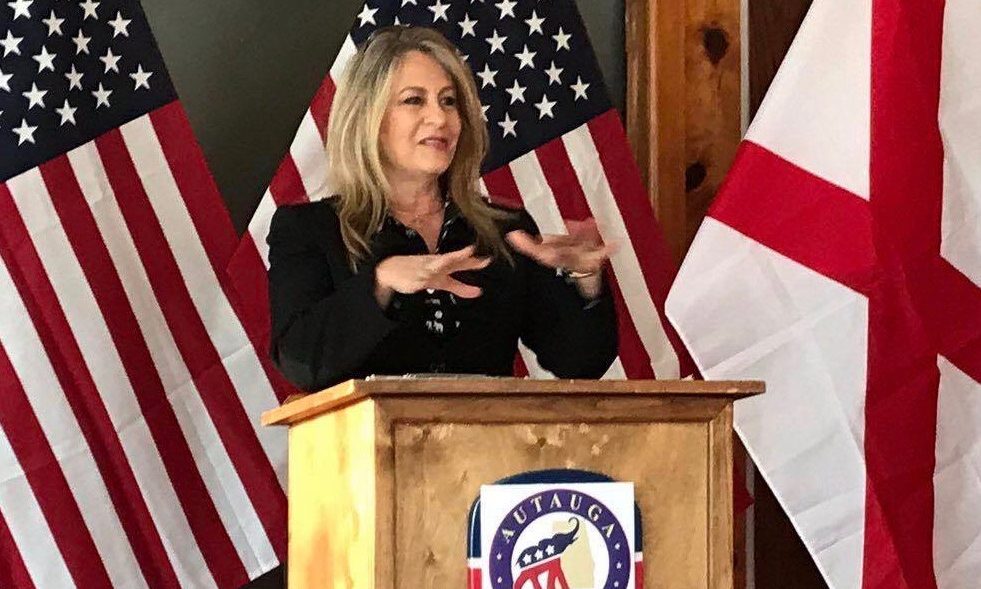 There are times when making a tough call is a natural choice, which is what ALGOP Chair Terry Lathan and the Alabama Republican Party Executive Committee did by not certifying Jim Bonner as a candidate for PSC Place 1.
Last night, the committee voted to reject a flawed candidate whose race-baiting, anti-semitic, misogynistic social media posts were destined to make Alabama the butt of late-night comedy and a pariah among decent conservatives across the nation.
More importantly, Lathan and the committee demonstrated the kind of courage once valued by all Republicans who drew their inspiration from the consistent moral character lived by President Ronald Reagan.
A leading historian of American conservatism, Lee Edwards, once wrote of Reagan, "The best political leaders embody the classical virtues of courage, prudence, justice, and wisdom. President Ronald Reagan had all these qualities and in abundance."
In their vote Thursday night, Alabama's Republican Party leadership showed they too not only had courage, they would also exercise prudence, justice and wisdom.
It wasn't just that Bonner lacked a sense of decency, he also repeatedly failed to honor even the most basic function required from every law-abiding citizen. He refused to pay his income taxes, scoffed at court-ordered alimony and bankruptcy payments while lending himself money to run for public office. It appears he may have also violated Alabama campaign finance laws, which even now are reportedly under investigation.
Lathan and the members of the Republican Party Executive Committee are to be applauded for banding together to make clear for all to see that true conservatives still wear the mantle of truth, integrity and an unwavering commitment to do what is right instead of what is convenient.
In her public statement after the vote, Lathan said, "When our state party chooses to take these steps, it is a serious and rare occurrence. We strongly believe that this is one of those solemn moments. This vote was carefully considered and was not taken lightly."
They made a tough choice because it was right, not because it was easy. As President Reagan said, "The future doesn't belong to the fainthearted; it belongs to the brave."
Trump Truck and boat parades this weekend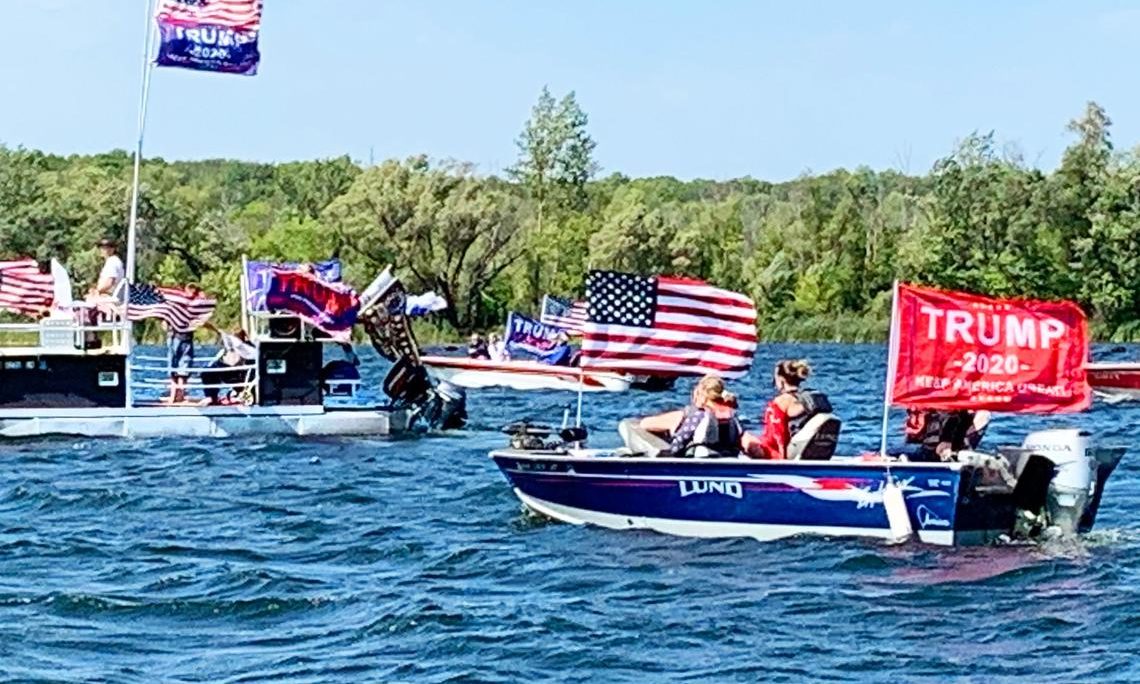 As Election Day draws near, Alabama Republicans are excited about promoting the re-election of Donald J. Trump as President and the election of Tommy Tuberville for U.S. Senate. This weekend two pro-President Trump events are happening in the state. There will be a truck parade from Ashland to Phenix City on Saturday sponsored by the Clay County Republican Party, while there will also be a boat parade on Wilson Lake in the Shoals sponsored by the Colbert County Republican Party on Sunday.
The pickup trucks will assemble at the Ashland Industrial Park in Clay County, 8240 Hwy 9, Ashland. There is a pre-departure rally at 10:00 a.m. central standard time. The trucks will depart at 11:00 a.m. and then proceed on a parade route that will take them into the bitterly contested swing state of Georgia. The Trump Pickup Parade will wind through east Alabama and West Georgia traveling through LaGrange and Columbus before concluding near the Alabama/Georgia line in Phenix City, 332 Woodland Drive, Phenix City at approximately 2:00 p.m. central time. Speakers will begin at 3:00. Trump flags will be on sale at the event.
The Phenix Motorsports Park will be hosting what sponsor hope could possibly the world's largest Pickup Tuck parade in U.S. history that is routing over 50 mile through Georgia in effort to "pickup" President Trump's numbers in GA.
A number dignitaries have been invited to address the Phenix City rally, including Coach Tuberville. Former State Sen. Shadrack McGill, Trump Victory Finance Committee member former State Rep. Perry O. Hooper Jr., and Paul Wellborn, the President and CEO of the largest Family owned Kitchen Cabinet manufacture in the USA are among the featured speakers who have committed to speak at the event.
Entertainment will be provided by: Charity Bowden, an up and coming country music singer who was the runner up on "The Voice". Charity will sing 'I am Proud to be an American' as well as songs from her Voice performances. The McGill Girls will also perform. The three beautiful and talented sisters will be singing patriotic songs in three part harmony. Geoff Carlisle, a professional DJ will be keeping the crowd pumped with music and entertainment.
Following the speakers and the entertainment there will Trump truck-vs- Joe Bidden truck races down the drag strip for the finale.
The Northwest Alabama boat parade will be on Sunday. The boats will gather at 2:00 p.m. near Turtle Point and then the flotilla will parade around the open waters of Wilson Lake til 3_00 p.m.. There will be a contest for best decorated Trump boats.
Trump supporters have held a number of large boat parades across the state to show their support for the re-election of Pres. Trump.
Boat parade sponsors say that this parade will be: pro-American, pro-law enforcement, pro-military.