BCA is targeting Tim Wadsworth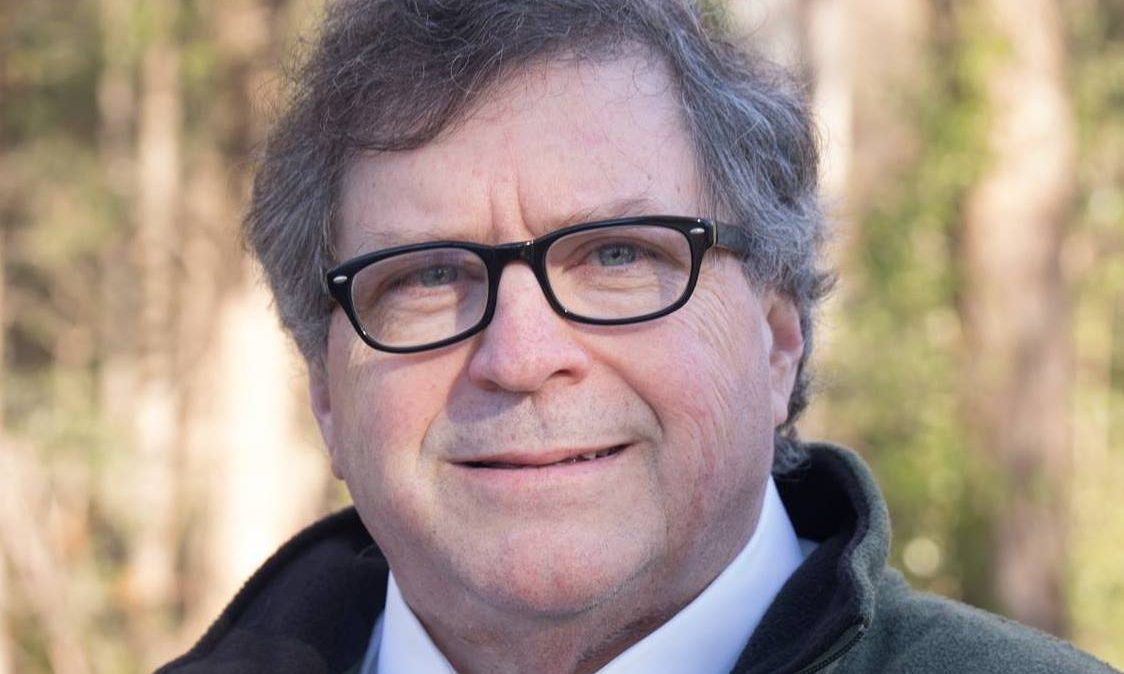 The powerful Business Council of Alabama has endorsed challenger Richard "Bull" Corry, R-Oakman, in House District 14 over incumbent Tim Wadsworth, R-Arley.
In addition, BCA's PAC has donated $20,000 to Corry's campaign.
BCA said in a statement that, "Elections are a battle to ensure that a pro-jobs majority in the Legislature leads with a pro-jobs agenda."
The Alabama Political Reporter asked Wadsworth: Have you done anything in the Legislature that was anti-jobs?
"Absolutely not," Wadsworth said.
Wadsworth said that there are three reasons that Billy Canary and the BCA have targeted him.
"I supported the Autism bill."
The bill required health care insurers, including the Children's Health Insurance Program, to provide potentially life changing therapy to children diagnosed with autism. Canary and the BCA opposed the bill because BCA backing corporation Blue Cross Blue Shield of Alabama initially opposed the legislation. Hundreds of parents of autistic children supported the bill, so ultimately it passed.
"I opposed the Gas tax."
The Business Council of Alabama for the last three years has been pushing for infrastructure improvements. Everyone agrees that the roads and bridges need to be improved, but there is disagreement on how to pay for it. BCA supports raising fuel taxes and imposing a user fee on electric cars. Senate candidate Tim Sprayberry has proposed building more weigh stations for heavy trucks. Other ideas floated include toll roads, more public/private partnerships, and ending budgetary earmarking so the legislature can prioritize needs such as roads and bridges. Canary and BCA however have opposed all of those solutions and are instead demanding that legislators support their plan to raise the fuel taxes. Wadsworth was instrumental in organizing opposition in the House to the BCA plan.  Wadsworth said that the Alabama Roadbuilders are also supporting his opponent.
"I was also anti-Hubbard," Wadsworth said.
APR asked if Canary is still upset with legislators who did not back his friend, Hubbard.
"I think he is," Wadsworth said. "They are targeting the most conservative lawmakers."
In addition to targeting Wadsworth, BCA has thrown its weight against state Senator Paul Bussman, R-Cullman. Sen. Bussman was punished by Senate President Del Marsh, R-Anniston, by having his committee chairmanship stripped from him for opposing Marsh's plan to effectively take tenure protections away from Alabama teachers. Bussman also was critical of BCA's plan to raise gas taxes and questioned the ethics of Mike Hubbard.  BCA has endorsed Bussman's challenger, Harlan Gudger.
Hubbard was eventually convicted of 12 counts of felony ethics violations in 2016. To this day he has not served a single day of his prison sentence. At his trial, Canary testified about his strong friendship with the then Speaker of the Alabama House of Representatives.  Every week during legislative sessions, Hubbard and Marsh and their chief of staff would meet with Canary and BCA leaders even before meeting with their caucuses about what BCA and Canary wanted to happen in the coming legislative week.
Wadsworth said that BCA has also not endorsed conservative House incumbents Tommy Hanes and Richie Whorton in their races. "That is all connected."
Wadsworth told APR that he has been endorsed by the Alabama Forestry Association, the Alabama Realtors Association, Manufacture Alabama, the United Mineworkers local, the National Rifle Association, the Alabama Homebuilders Association, the Alabama Farmers Federation, the Alabama Communications Workers, the Alabama Citizens for Life, the Alabama Retailers Association, and A-Vote.
Wadsworth is seeking his second term in the Alabama House of Representatives.
Sen. Doug Jones won't support SCOTUS nominee before Nov. 3 election
"Certainly, power grabs are not uncommon in our political system, but few are accompanied by such blatant hypocrisy as we are witnessing now," Jones said.
Sen. Doug Jones, D-Alabama, on Friday said he would not support any nominee to the U.S. Supreme Court before the outcome of the Nov. 3 election is determined. 
Speaking during a livestreamed briefing, Jones said that while Republicans appear to have enough votes to replace the late Justice Ruth Bader Ginsburg, he will not be a party to denying the people a voice in the process in the election of the next president "in just under 44 days." 
President Donald Trump said Saturday that he plans to nominate Amy Coney Barrett to replace Ginsburg, who on Friday became the first woman, and first Jewish person, to lie in state at the U.S. Capitol. 
Several Republicans who voiced opposition to President Barack Obama's nomination of Judge Merrick Garland to the Supreme Court more than 10 months before the 2016 election have reversed course, and now say they support Trump nominating a selection with election day just a little more than a month away. 
"Certainly, power grabs are not uncommon in our political system, but few are accompanied by such blatant hypocrisy as we are witnessing now," Jones said. "In fact, I believe that the level and intensity of hypocrisy being displayed by Senator McConnell and the president, with regard to the rush to confirm Justice Ginsburg's successor, is unmatched in the history of our constitutional government." 
Jones said what McConnell and other Republicans should be focusing on instead is getting another round of much-needed COVID-19 aid to small businesses and people impacted by the pandemic. 
"Rather than pushing this confirmation to the top of the Senate calendar, the majority leader should turn his focus instead to protecting the lives and livelihoods of the American people. We should pass a new bipartisan COVID-19 stimulus package to give Americans and businesses the relief that they desperately need, and that economists say if required to shore up the economy now," Jones said. 
Jones expressed concern as well for what medical experts are warning could be a new spike in COVID-19 nationwide. 
"There could be an even greater urgency, if our health care professionals' warnings come to pass," Jones said. "And that is as temperature drops and people go indoors that this virus spikes, and we see another surge." 
Asked why his opponent, Tommy Tuberville, won't debate Jones, he said, "It's pretty simple. He doesn't know what he's talking about."  
"He has no clue. He is Coach Clueless," Jones said. 
Jones noted that when asked recently on his thoughts on extending the John R. Lewis Voting Rights Act of 2020, Tuberville stumbled through an answer that indicated he wasn't sure what the Voting Rights Act was.
"He had no earthly idea," Jones said. 
Jones said Tuberville isn't going to debate him because Tuberville doesn't want to talk about issues.
"He doesn't want to talk about a plan. His plan is simply this: Whatever Donald Trump says, I'm good," Jones said, "and if Donald Trump says or does something that is not good, it's crickets coming from Coach Tuberville." 
Jones noted that after multiple news outlets, including Fox News, confirmed reporting that Trump had said disparaging things about veterans who died in combat, Tuberville has not spoken out against Trump's comments. 
Jennifer Griffin, senior national security correspondent for Fox News, reported that she has spoken to senior U.S. officials who backed up reporting by The Atlantic, and said Trump said of the Vietnam War "anyone who went was a sucker." 
"He has not said a thing about what was confirmed by Fox News about the president's comment," Jones said of Tuberville. "That's just disgraceful."