The true story of the Montgomery school mess, Part I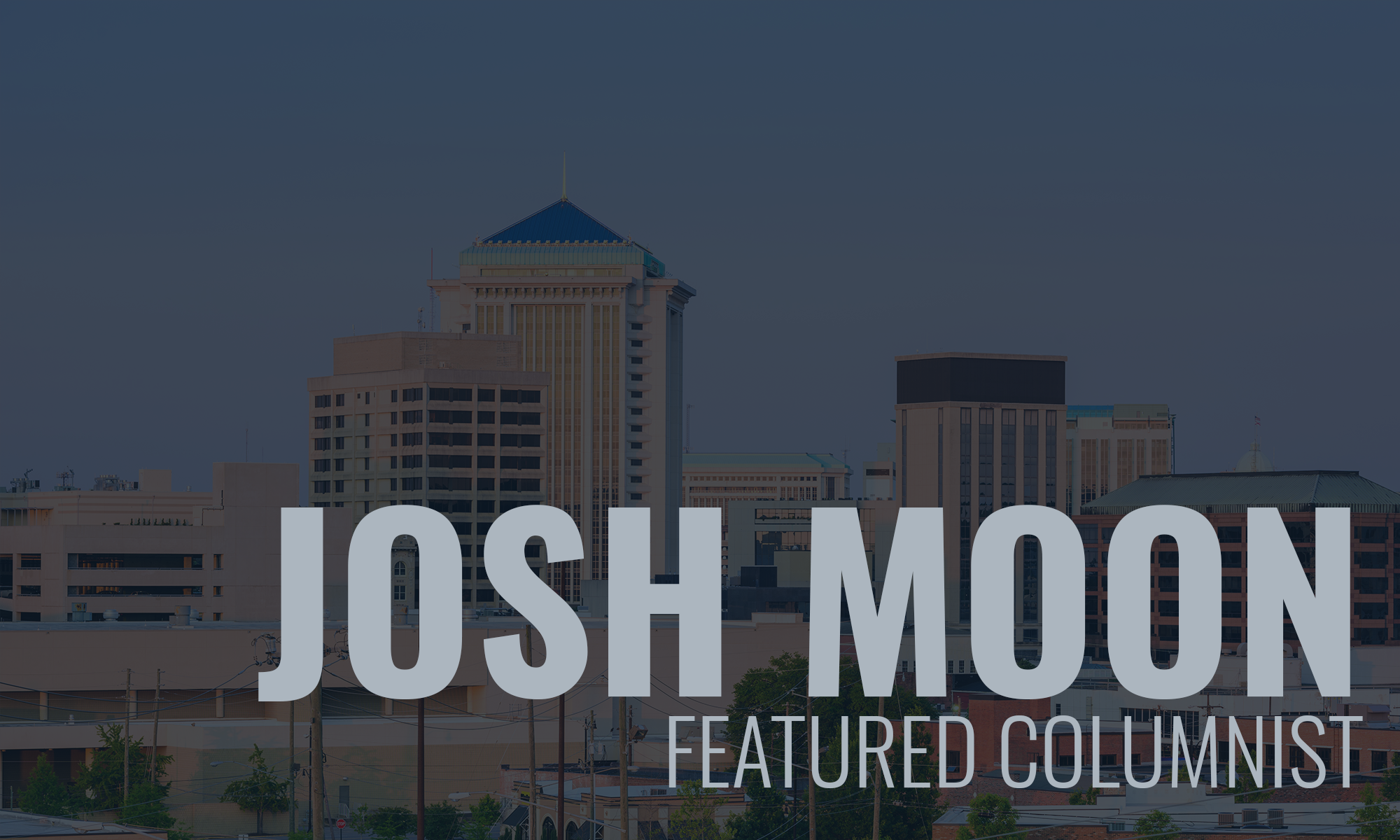 In 2012, while working for the local newspaper, I broke the story of massive grade changing taking place within the Montgomery County school system.
At the direction of school administrators, who were themselves receiving direction from the central office, students who were failing courses were being shuffled through "credit recovery" courses, where they earned better grades for little or no work. And when that wasn't enough, some principals were flat changing the grades.
When I broke this story, which quoted dozens of teachers, people were outraged.
But no one was more angry than Montgomery Mayor Todd Strange.
And not because poor, mostly black kids were being denied a decent education by a system that was shuffling them through and out into the streets.
Strange was mad because the story made Montgomery look bad. He demanded that people "shut up" about the scandal and he went to bat repeatedly for then-superintendent Barbara Thompson.
Behind the scenes, Strange was even harder at work. Then-state superintendent Tommy Bice and his team had reviewed my stories and started their own investigation. They quickly found what I did, and Bice wanted to intervene, to take over MPS.
Several people with direct knowledge of the situation have told me that Strange blocked that decision, telling Bice and local political leaders that a state takeover wouldn't be good for the city's image. Without that local support, Bice backed away, opting instead for a half-in, half-out approach — called "interposition" — that resulted in nothing.
If you're wondering why I'm telling this story now, it's for this reason: I want you to understand the true motivations behind what's taking place with Montgomery's schools right now.
No one actually gives a damn about the undereducated children of Montgomery.
They care about money.
Montgomery is broke, and it can't attract new, wealthy residents because its school system — which the city's white, elite business owners have ignored and undermined for decades — thoroughly stinks. It stinks because of things that are not at all hard to pinpoint.
Montgomery is the worst funded system in the state. On top of that, it has a very large number of private schools, most of which started in the late 1950s, early 1960s, which has resulted in the city's most prosperous families abandoning the public schools. On top of that, MPS has a separate magnet school system which removes the top 25 percent of students, and their super-involved parents, from every school in the district.  
What is left behind are severely underfunded public schools that are 90-plus-percent minority, 100 percent free and reduced lunch, and because magnet schools don't take special needs students, a crazy high number of special education students.
Instead of addressing any one of those problems, the plan to "fix the image of MPS" — the plan being championed by Strange — is to replace the school board members and bring in charter schools.
And a bunch of people who I've never seen at a school board meeting — and I've been to a whole bunch of them — are trying to tell Montgomery voters who to put on the board. It's absurd.
And a scam.
Here's how you know it's a scam: they're trying like hell to keep Larry Lee off this board.
Lee hasn't been on the board, he's running to fill a vacant seat. He's a Republican who has spent decades following education in this state. He knows every principal and superintendent in most school systems. For fun sometimes, he drops in and talks with teachers about their problems.
And yet, these "boottheboard" folks are so desperate to keep him off the board that they've hired law firms and op researchers to dig up anything they can on him. Even employed the services of ALGOP executive committee rental member Perry Hooper to challenge Lee being on the ballot.
Why? Because Lee wouldn't guarantee that he would be in favor of charter schools.
Didn't say he'd be against them. But would only approve them if they were truly in the best interest of Montgomery students. All Montgomery students.
But doing what's in the best interest of all students isn't the primary goal of this movement.
Doing what's in the best interest of money is.
Opinion | Want to reduce abortions? Vote for Democrats
As Republicans scream about abortions, the thing they always fail to mention is that an abortion ban in America will not reduce the number of abortions performed. But better health care can.
With polls last week showing the race between incumbent Sen. Doug Jones and Republican challenger Tommy Tuberville tightening a bit, and with continued long lines outside voting precincts in heavily Democratic areas, the Alabama GOP, and its paid mouthpieces, have turned to their favorite talking point: abortion. 
By the end of last week, to hear them tell it, Jones would be sacrificing live babies on Nancy Pelosi's gold-plated kitchen table as Chuck Schumer looked on and AOC sharpened the knives. 
In ad after ad and planted story after planted story and social media post after social media post, they went on and on about "live birth abortions" — as if there is such a thing — and accusations that Jones supports abortion "up to the point of birth." 
It's so silly and childish that it's hard to envision such gibberish actually affecting the way any sane adult would vote, but then, that's the beauty of the abortion issue — sanity, reason and facts took a hike a long, long time ago, and we're now left with only raw emotion. 
The fact is the Alabama GOP — and the national Republican Party — has been responsible for millions more abortions and baby deaths than any Democrat or any Democratic policy. 
Jones, and his policies, would prevent hundreds of thousands of abortions in this state going forward. 
No, that's not an opinion. That's a fact that I can support with actual data. 
As Republicans scream about abortions, the thing they always fail to mention is that an abortion ban in America will not reduce the number of abortions performed. This has been proven over and over again in country after country, where full bans have been implemented. 
Instead, when bans are implemented, desperate women turn to unsafe, back-alley abortions that often lead to the deaths of both mother and fetus. Findings from a 30-year Guttmacher Institute, released in July, show that abortion rates remain steady in countries where the procedures are legal and in the countries where they are banned or partially banned. 
In fact, the rates were often higher in countries with a ban in place.
But you know where the rates aren't steady? America. 
You know why? Obamacare. 
Over the last 10 years, abortion rates have dipped to historic lows. That decline can be traced directly to Obamacare, which allows women to receive covered contraceptive care, which prevent pregnancies in the first place.

A study from the University of Michigan in 2017 found that abortion rates dropped more than 10 percent among college-aged women following the passage of Obamacare, which, in addition to the contraceptive coverage, also allowed young people to remain on their parents' health insurance longer. 
Overall, across the county, abortions decreased by more than 200,000 between 2010 and 2017. The abortion rate plummeted to its lowest level since the procedure was legalized in 1973. 
Actually, that's not entirely true. They decreased across the country except for four states — North Carolina, Mississippi, Wyoming and Georgia. Care to guess what happened in those states? They each implemented some level of an abortion ban during that time period. 
But Obamacare isn't the only Democratic policy that has reduced abortions.  
In Colorado, where state officials began a push to market free contraceptive care and also allowed pharmacists in the state to write prescriptions for birth control, abortion rate declines have exceeded the national average. 
Teen birth rates in Colorado are down a whopping 59 percent over the last 10 years. And teen abortion rates are down more than 60 percent in that span. 
Know where else they're not down? Alabama. 
We're top five in teen pregnancy and teen birth rates in the country. We're also top five for births by unwed mothers, low birth weights, pre-term births and infant mortality.  
Yet, these same Republicans who line up to talk about the sanctity of life have resisted both Obamacare implementation — refusing to participate in the marketplace and make care more affordable for citizens — and Medicaid expansion, which would provide coverage for about 200,000 poor, working Alabamians. 
They have resisted better sex education programs in schools — we still require abstinence-only programs — and refused to fund programs that would make contraceptives free and widely available. 
These programs and policies have proven to reduce abortions and save lives. They've proven to provide women with decent care and support, instead of shame and ridicule. 
These are the policies that Jones and Alabama Democrats support. They're the policies that the GOP have tried repeatedly to kill or block. Which means, if it's the reduction of abortions and saving human lives that you care about, there's one obvious choice to make. Vote for Democrats.