Did Senate candidate harm horses?
There is a lot of corruption in Alabama politics. We have had governors go to prison, a governor take a plea deal to leave the office, sex scandals, ethics scandals; but now there are allegations that a candidate may have somehow been involved in possibly intentionally inflicting pain on horses.
Soring is the practice of intentionally abusing Tennessee walking horses and related breeds to exaggerate their gait, causing the animals pain each time they step so they lift their front legs higher in what is known as the "Big Lick." The abuse often includes the use of caustic chemicals cooked into the skin and then irritated by chains but also can involve shoving objects between the hoof and stacked.
The purpose of causing the horse to suffer pain with each step is to make them raise their feet higher which is desirable in Tennessee Walking Horse and Racking Horse competitions. Those breeds of horses are naturally gaited and high step naturally on their own. Some very unscrupulous competitors sometimes sore the horse in order to get a more exaggerated gait and thus more wins on the show circuit.
The practice was banned in the early 1970s. Congress passed the Horse Protection Act with the intent of banning this cruel practice. Lack of sufficient funding to send a USDA inspector to every Tennessee Walking allows horse industry organizations (HIOs) to train and license their own inspectors, known as Designated Qualified Persons (DQPs), to examine horses at shows for signs of soring.
In 2009 Hunter Price received a 90 year suspension from the sport for a bilateral sore that was found by inspectors on a horse he was competing with. His mother, Oline Price is listed as having sored horses and was cited for an incident in 2003. Oline Price is the elected revenue commissioner in Lee County, AL. Oline's husband and Hunter's father, is Randy Price, R-Opelika, who is running for Senate in District 13 in the June 5, GOP primary.
Randy Price said on his website, "Married more than 39 years to the former Oline Walton, Randy and his wife are the fourth generation to live on the family farm. He is a businessman and a leader in his community, but his most important titles are husband, father, and grandfather."
Randy Price says that he raises cattle and goats and the horses are Commissioner Oline's.
Price is running in the Republican primary on Tuesday against Tim Sprayberry and Mike Sparks.
Incumbent Gerald Dial, R-Lineville, is vacating the office to run for Commissioner of Agriculture and Industries.
Randy Price ran for Alabama House District 38 in 2014, but lost the primary to Isaac Whorton, R-Valley.
Print this piece
Buttigieg to visit Alabama on Sunday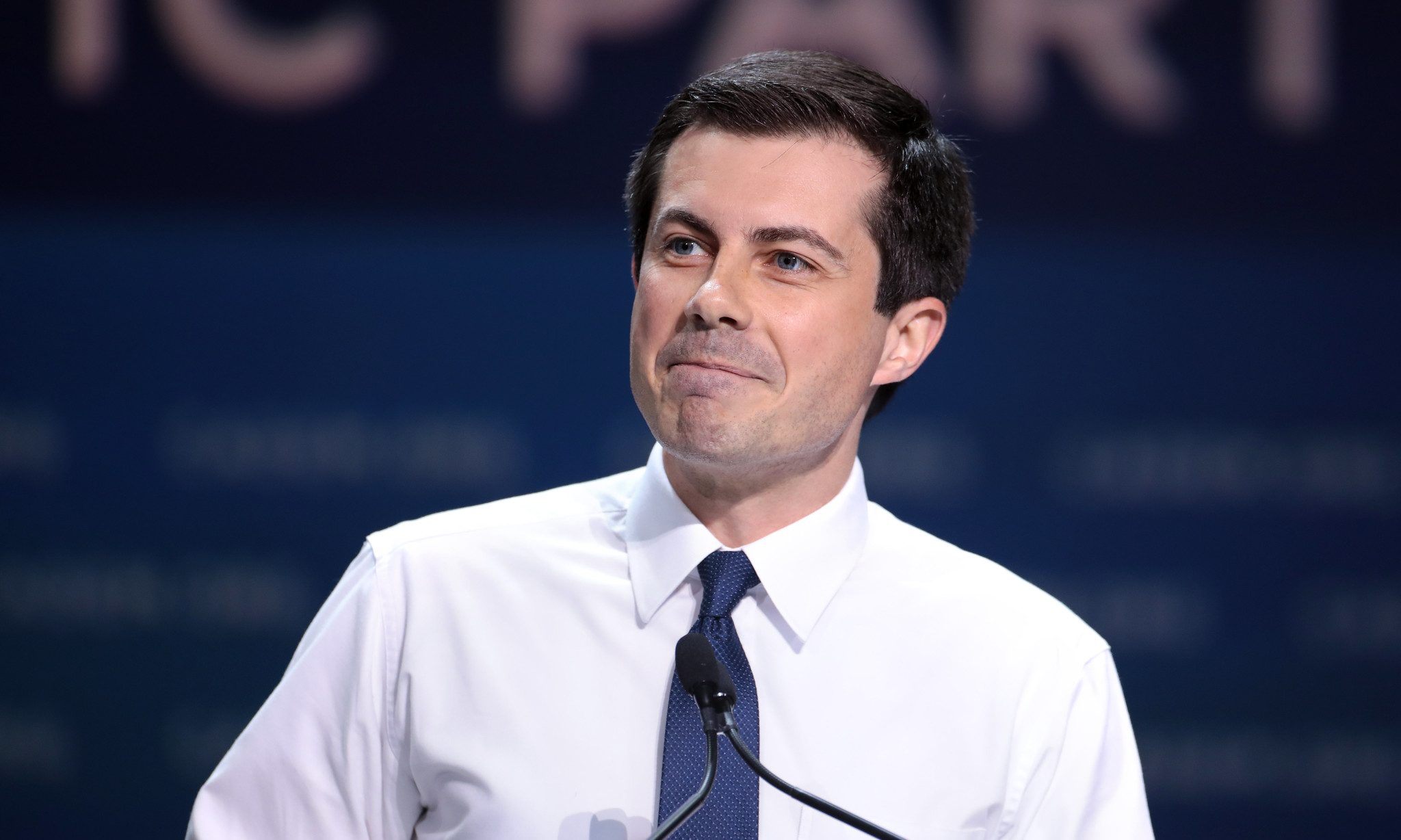 Democratic presidential candidate South Bend Mayor Pete Buttigieg will be in Selma Sunday for a short visit in observance of the anniversary of "Bloody Sunday." The Pete for America campaign also announces that they will be hosting more than 100 events in Alabama this weekend as part of their get-out-the-vote (GOTV) effort ahead of the Super Tuesday Democratic presidential primary.
As part of that effort, Pete for America announced an Alabama television ad purchase in the Birmingham and Montgomery media markets featuring an Alabama-specific digital ad program to reach more voters. Miss Black America Ryann Richardson and NAACP leader Lammell McMorris will be participating in these efforts with an online town hall on Monday.
"We are building the campaign that will not only win the nomination, but will defeat Donald Trump in November," said Stephenine Dixon the Alabama State Director for Pete for America. "We know Pete's message is resonating in Alabama –– voters are tired of the politics of division and dysfunction. And Pete is the candidate offering bold solutions to our country's greatest challenges in a way that actually unites the country. To propel Pete to the nomination, we're taking Pete's message to voters with 100 events across the state of Alabama ahead of the primary. We're also running a first-of-its-kind GOTV program that combines digital organizing, paid media, and our boots-on-the-ground organizing to reach Alabama voters."
The Pete for America will launch a new targeted digital advertising program in Alabama featuring state-specific digital ads. The ad buy includes user-generated content of voters across Alabama explaining why they're supporting Pete.
Blacks in Alabama vote Democratic at a rate well in excess of 90 percent and are overwhelmingly the majority of Democrats in Alabama. Conservative talk radio host and recent Medal of Freedom recipient Rush Limbaugh recently predicted that Buttigieg will not attract support from Blacks saying that "America is not ready" to see two gay men kissing on stage.
Buttigieg responded to Limbaugh's comments, "I love my husband." If elected, Buttigieg would be the first openly gay man elected President of the United States. At age 38, he also would be the youngest President in the history of the country.
Buttigieg volunteers are direct messaging each of their social media followers to encourage them to move their online support to offline action. The campaign claims that they're asking them about their plan to vote and whether they can knock doors and get plugged into on the ground work.
The TV ad titled "Urgent," underscores what the campaign calls Pete's unifying vision for our future that will heal our country so we can begin tackling our greatest challenges.
The online community town hall will be at 12:00 PM CST featuring Miss Black America Ryann Richardson and NAACP leader Lamell McMorris.
For GOTV, the campaign will have 30,000 volunteers across the Super Tuesday states hosting hundreds of voter contact events –– including "knock your block" events, block parties, phone banks, canvass launches, and more to mobilize voters to vote on March 3rd. Pete for America is not just asking volunteers to phone bank and knock on the doors of strangers. Rather, the campaign is having them reach out to their own personal community –– their friends, neighbors, and networks to make a personal case for why they need to vote for Pete.
The events in Selma commemorate the attempted crossing of the Edmund Pettus Bridge by voting rights marchers during the Civil Rights Movement over 50 years ago. Then Governor George C. Wallace ordered the then all White Alabama State Troopers to use force to prevent the marchers from crossing the bridge and coming to Montgomery. The events made national and international headlines. The Rev. Martin Luther King Jr. rushed to Alabama along with hundreds of additional civil rights supporters and eventually made that march to Montgomery.
There reportedly will be four presidential candidates in Selma this weekend. Buttigieg is one of the four. U.S. Senator Elizabeth Warren (D-Massachusetts) is reportedly also coming to the state. Former Vice President Joe Biden has staked his campaign on doing well with African Americans. The Alabama Democratic Conference (ADC) has endorsed former New York City Mayor Michael Bloomberg.
Buttigieg narrowly won the Iowa Caucus and had a strong second-place finish in the New Hampshire primary; though he performed poorly in the Nevada Caucus.
Print this piece