Zeigler wins primary nomination for another term as auditor
Republican primary voters have voted to nominate State Auditor Jim Zeigler for a second term.
"I am thankful to be nominated to run for a second term as State Auditor," Zeigler said. "I thank the voters; my wife Jackie Zeigler and our children Win and Maggie Zeigler; my assistant Hope Scarborough; our hard-working supporters; and our campaign donors."
"I look forward to the November general election campaign against a serious Democratic nominee with a strong resume," Zeigler added. "My honorable opponents, Stan Cooke and Elliott Lipinsky, worked hard. They made excellent speeches. They were good guests on talk shows. They made insightful points, and I was listening."
"In the general election campaign and the second Zeigler administration, I intend to take a new approach toward my political opponents and those who disagree with my actions," Zeigler continued. "I have figured out that my critics are well meaning. They are watching. I will now view my critics as consultants to create a better State Auditor's office. I will listen to their points – and learn. And these consultants are free. They do not have to be paid by me or by the taxpayers. This new viewpoint can lead to a much-needed paradigm shift in American politics. I will continue to be the State Auditor for all the citizens, not just those who voted for me."
With 99 percent of the boxes reporting in, Auditor Jim Zeigler had 257,532 votes or 55.6 percent of the votes counted. Stan Cooke had 150,742 votes, 32.6 percent, and Elliott Lipinsky received 54,771, 11.8 percent.
In his first term as Auditor, Zeigler worked hard to expose what he believed were illegal and unethical actions taken by then Gov. Robert Bentley. Zeigler's efforts to conduct an Auditor's investigation into Bentley's use of state resources were thwarted by interference from then Attorney General Luther Strange. Eventually Zeigler's efforts resulted in an Ethics Commission investigation that found that the Governor had likely broken state ethics and campaign finance laws. Bentley resigned five days later when the House Judiciary Committee began impeachment hearings. Lieutenant Governor Kay Ivey was then elevated to governor. Zeigler had explored running for governor himself; but ultimately decided to seek his second term as auditor.
Zeigler is married to state school board member Jackie Zeigler.
In the general election on November 6 Zeigler will face Miranda Karrine Joseph in the November 6 general election.
Print this piece
Carl, Hightower raising money for July GOP primary runoff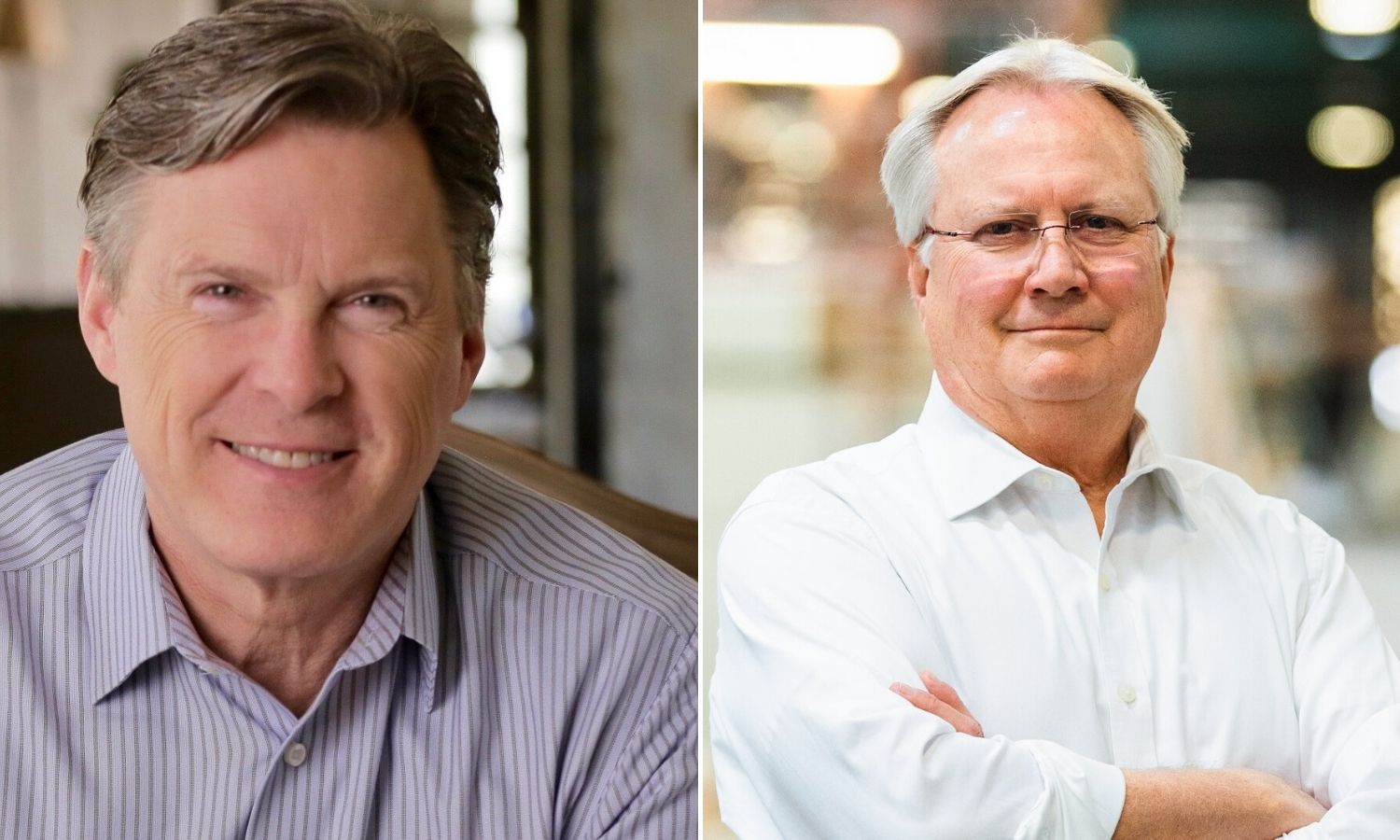 Mobile County Commissioner Jerry Carl and former State Senator Bill Hightower are running in the Republican Party primary runoff on July 14.
Both campaigns are preparing for the final push. Their Federal Elections Commission reports on their fundraising efforts are through the end of March.
Carl reported total receipts of $1,513,462.10. $709,525.10 of Carl's money comes contributions. $670,169.60 of that is contributions from individuals; while $37,700 are contributions from other committees. Carl has contributed $1,655.50 to his own campaign. Carl's congressional campaign also reports personally loaning his campaign $758,900.
Carl has already spent $1,307,240.85. $1,114,940.85 was for campaign operating expenses, $400 was for contribution refunds and $191,900 were loan repayments. Carl entered the month with $206,221.25 in cash on hand and debts of $567,000.
R.E. Myles of Grand Bay, AL donated $8400 to Carl's campaign. Myles is the President of the law firm McDowell, Knight, Roedder, & Sledge. There are two entries for Mr. Myles of Grand Bay. The second is for $5,600. Carl's other top contributors include: Rachel Burton is a Mobile housewife $5,800. Philip Burton of Mobile contributed $5,600. Burton works for the Burton Property Group. Clarence Burke Jr. of Foley works for Wolf Creek Industries $5,600. Nancy Myles of Grand Bay is retired, $5,600. Morgan Myles is a Mobile engineer with Core Industries, $5600. White-Spunner & Associates is a real estate firm, $5,400. Warren Nicholson of Mobile, who works for NFINA Technology, $5,400. Kathy Nichols of Mobile is retired, $5,400. Matt Metcalfe is a Mobile realtor, $5,400. Jerry Lathan is a contractor from Theodore, $5,400.
Former State Senator Bill Hightower reported total contributions of $1,071,355.21. $1,032,155.21 were individual contributions; while $39,200 were contributions from other committees. Hightower has no outstanding loans.
Hightower has already spent $858,340.60. $848,860.60 were operating expenses. $5,600 were refund contributions to individuals. $3,880 were other disbursements. The Hightower campaign had $213,023.40 in cash on hand.
Club for Growth PAC is supporting Hightower and they have donated $19.600 to his campaign. Major contributors include: Richard Uihlein of Lake Forest, Illinois is the CEO/owner of Uline, $11,200. Roy Drinkard of Cullman is the owner of Drinkard Construction, $2,800. Lamar Harrison of Wilmer, AL is the President of Gulf Construction and Hauling, $2,800.00. Rhonda Scott is an Opelika homemaker, $2,800.00. Allen Harris of Opelika is the owner of Bailey-Harris Construction Company $2,800. Donna Williams is a Mobile homemaker $2,800. George Montgomery is the president of his own company $2,800. Sherri Trick is a Tuscaloosa homemaker $2,800. Carrie Montgomery of Mobile is the treasurer at Gulf Fastener. $2,800. Kreis William of Birmingham is a vice president at JohsonKreis Construction $2,800.
The winner of the Republican primary runoff will face the winner of the Democratic Party primary runoff between James Averhart and Kiani Gardner
The First Congressional District is an open seat, because incumbent Bradley Byrne, R-Montrose, is not seeking re-election.
Print this piece