Ethics Commission again rewrites campaign finance laws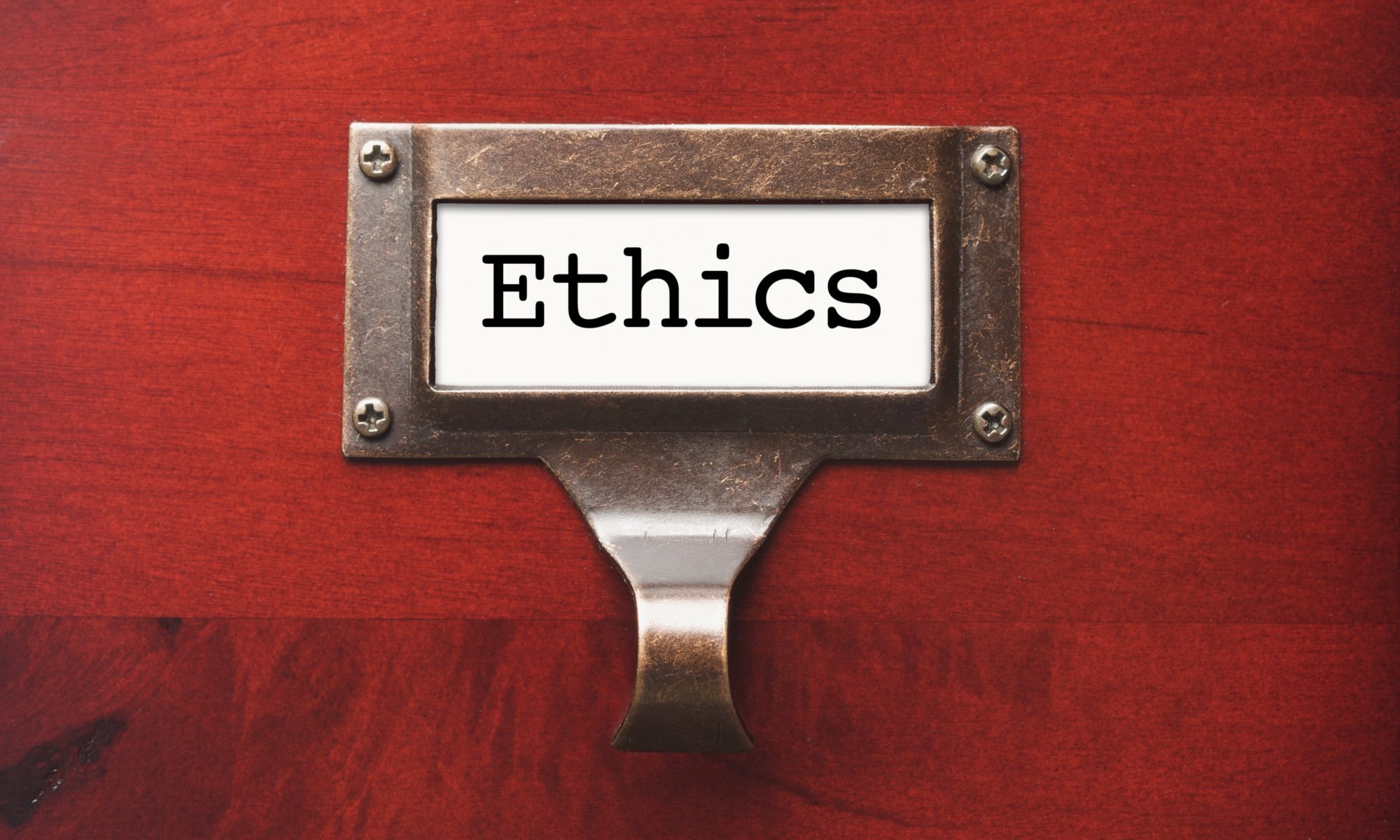 Ignorance of the law is no defense, unless you happen to be a person who makes the laws.
The Alabama Ethics Commission on Wednesday voted unanimously to — for the third time — wipe away the fees levied against politicians, donors and political action committees who violated campaign finance laws by filing reports late.
In some cases, the filings — which show the public the sources of candidates' campaign contributions — were nearly a month late. An attorney for the Alabama Secretary of State's office, which issued the more than 700 fines, told the Commission that it was more than enough time to conceal from the public the source of funds until after an election was over.
The Commission didn't care.
Citing the fact that the handful of entities and candidates who appealed had "no intent to break the law," and falling back — for the third time — on the fact that this is the first election cycle since the new filing deadlines were implemented, the commissioners voted to give the violators a pass. The laws in question were passed in 2015.
Secretary of State John Merrill said in December, when the Commission voted to give the second pass to violators, that their actions were actually rewriting the campaign finance laws implemented by the Alabama Legislature.
"This sends a terrible message that if you're somebody or you know somebody, you have a way out of following the laws everyone else has to follow," Merrill said then. "I'm just so terribly disappointed in this decision and I don't know what effect it might have on people following this law. It can't be good, I know that."
Deputy AG Brent Beal, who works with Merrill's office, was back to argue against that imposing the fines on people and entities that file late was required by the law. That law states that the Secretary of State's office shall impose the fines, leaving no room for interpretation.
And yet, the Commission continues to interpret.
"This is actually costing us money to send out these fines," Beal told the Commission on Wednesday. "Each time we send one it goes out by certified mail. That's $6 per letter."
Merrill's office provided APR with a list of candidates, PACs and businesses that violated the law — 774 in all for more than $137,000 in fines. Of that, just over $48,000 has been paid in by campaigns or PACs that chose not to challenge the Secretary of State's fine. That leaves 549 fines outstanding.
The biggest violators of the law were Alabama Restaurant and Hospitality Association, and Hawk PAC, with 11 violations each, and AFL-CIO, with 10.
In another ruling on Wednesday, the Commission voted 3-1 to allow campaign donations to be used by candidates for childcare expenses.
The request for an opinion was filed by Jennifer Gray, who is running for state representative. Gray works from home and cares for her child during the day in the summer. That responsibility will prevent her from campaigning appropriately.
Merrill's office opposed the request, saying it was too broad and could lead to abuse. The Commission disagreed, equating Gray's need for childcare reimbursement — which would have to be documented and specific — to reimbursement for gas and general car maintenance — which is allowed under the current laws — that would also not be required if a candidate wasn't running for office.

Alabama reports 1,750 new COVID-19 cases ahead of July 4th
The seven-day average of cases per day surpassed 1,000 for the first time Friday.
Heading into the Fourth of July holiday weekend, Alabama is reporting more cases of COVID-19 than ever before as hospitalizations continue a worrisome surge and the state's death toll rises.
Since the first coronavirus case was identified in Alabama on March 30, 41,362 Alabamians have tested positive for COVID-19, according to the Alabama Department of Public Health.
The state reported at least 1,758 positive cases on Friday alone, the most since the pandemic began. In the past seven days, 7,645 cases have been reported, the most of any seven-day period since the pandemic began.
The seven-day rolling average of new cases — used to smooth out daily variability and inconsistencies in case reporting — surpassed 1,000 for the first time Friday.
Ahead of the holiday, the Alabama Department of Public Health is urging Alabamians to celebrate at home due to the coronavirus crisis.
On Friday, the Alabama Department of Public Health announced that another 22 Alabamians have died from COVID-19 just in the last 24 hours. That takes the state's COVID-19 death toll to 983. Of those, 96 died in the last week alone (June 27-July 3).
A few simple steps can greatly reduce your chances of being exposed and exposing others to COVID-19. Everyone should practice good hygiene, cover coughs and sneezes, avoid touching your face and wash hands often. Avoid close contact with people who are sick, even inside your home, and maintain a distance of at least 6 feet from others not in your household.
The use of cloth face coverings or masks when in public can greatly reduce the risk of transmission, particularly if the infected individual wears a mask. Many people are contagious before they begin to show symptoms — or may never develop symptoms but are still able to infect others.
Alabama reported an additional 22 deaths Friday, bringing the state's COVID-19 death toll to 983, according to the Alabama Department of Public Health.
Of those, 96 died in the past seven days alone, or roughly 10 percent of the state's total death toll. In the past 14 days, 171 people have died, or roughly 17 percent of the state's death toll.
Even as the number of tests also increases — at least 430,000 have been tested — a larger percentage of tests are coming back positive compared to any other time period, according to the Department of Public Health and APR's tracking.
Roughly 15 percent of tests in the past week have been positive.
The large increases come as Alabama Gov. Kay Ivey on Tuesday extended the current "safer-at-home" public health order, which was set to expire Friday, to July 31.
The number of individuals hospitalized with COVID-19 is also at a new high, with at least 843 people hospitalized with the virus on July 2, the most since the pandemic began.
On Monday, in Jefferson County, where cases are increasing rapidly, residents were ordered to wear masks or cloth face coverings in an attempt to slow the spread of the virus. On Tuesday, the city of Mobile also began mandating masks or face coverings. The cities of Tuscaloosa, Montgomery and Selma have also implemented face covering orders.
Of the 7,645 cases confirmed in the last week, 1,321 — or roughly 17 percent — were reported in Jefferson County alone. Nearly 28 percent of Jefferson County's 4,802 total cases have been reported in the last seven days. Since March, 152 people have died in Jefferson County.
A campaign rally for President Donald Trump that was planned for Mobile on July 11 has been canceled because of the rapidly worsening coronavirus situation there. Mobile County has had 633 newly diagnosed cases in the last week, or roughly 8 percent of the state's cases this week. Mobile County has had a total of 3,904 cases and 134 deaths over the course of the pandemic.
Montgomery County reported 426 newly diagnosed cases in the last week. Overall Montgomery has had 3,947 total cases and 104 deaths thus far.
Tuscaloosa County has 393 new cases this week. The surging number of cases in Tuscaloosa and Lee Counties — where 276 tested positive this week — could potentially put the 2020 college football season in jeopardy. Tuscaloosa has had a total of 2,188 cases and 42 deaths, while Lee County has a total of 1,302 cases and 37 deaths.
Despite making it through several months with relatively moderate increases, Madison County is also experiencing a surge of new cases in recent weeks — with 407 cases in the last week alone. Madison has had 1,271 cases and seven deaths.
Many people are flocking to the beach for the Fourth of July holiday, where the coronavirus is also surging in Baldwin County with 328 new cases in the last seven days. Baldwin had been largely spared to this point with 828 cases in total and nine deaths. This week's increase accounts for 40 percent of the county's total case count.
Alabama is not alone in seeing surging case numbers. Forty of the 50 states reported rising coronavirus cases in the last week. On Thursday, 57,236 new cases were diagnosed and 687 Americans died. The U.S. death toll from the global pandemic has risen to 131,823.
Globally, there have been 11,092,229 cases diagnosed, though the real number is likely much higher. At least 526,450 people have died from COVID-19, and, with 208,860 new cases diagnosed on Thursday alone, there is no sign that this global pandemic will be over any time soon.