Opinion | House takes step to cut wasteful spending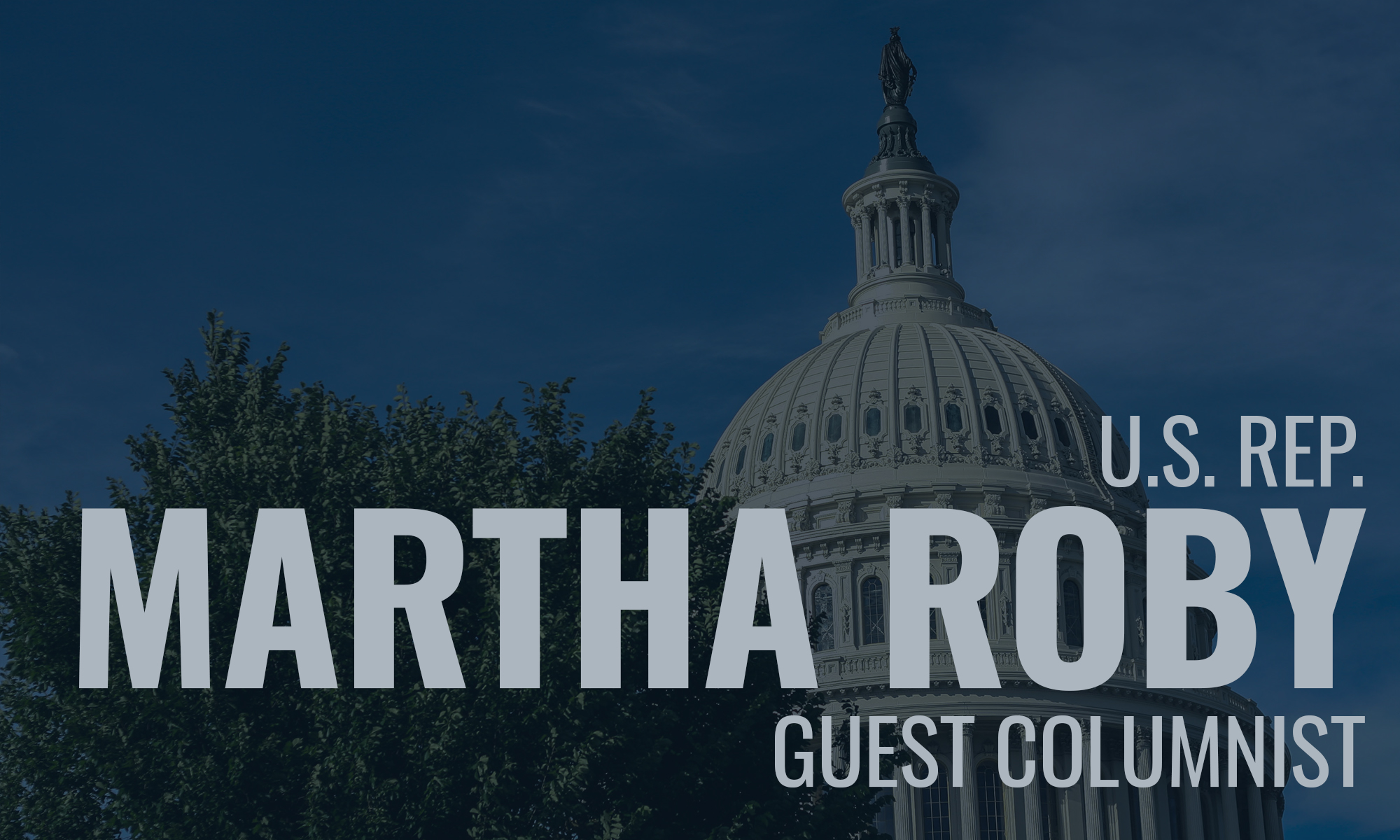 It's no secret that the national debt continues to become an ever-increasing problem in this country. The number has now cleared $20 trillion, and with every dollar added, it becomes ever more critical that we find ways to cut spending and balance the budget. That's why I'm proud that the Trump Administration recently submitted to Congress the largest rescission package in our nation's history in an effort to cut nearly $15 billion of old government funding that is unnecessary, expired, unused, or cannot be used for its original purpose.
I support the use of the commonsense rescission tool to identify and weed out at least a portion of government waste. Title X of the 1974 Congressional Budget Impoundment Control Act gives the President authority to use this tool. The President has the ability to propose the rescinding, or cutting, of specific funds previously approved by Congress. Over the years, this smart measure has been used by presidents on both sides of the aisle, and I am glad that the Trump Administration is now utilizing this tool, too.
I am proud to report that the House recently took action on the Administration's rescission request by passing H.R. 3, the Spending Cuts to Expired and Unnecessary Programs Act. Before this important piece of legislation was drafted, the Office of Management and Budget (OMB) worked to find wasteful, unnecessary spending that should be returned to the Treasury. Many of the funds OMB identified have been sitting around gathering dust in stagnant programs – and they aren't just pennies and loose change.
For example, the type of funds cut by H.R. 3 include $4.3 billion from the Advanced Technology Vehicles Manufacturing Loan Program, which hasn't made a loan since 2011, $523 million from the Title 17 Innovative Technology Loan Guarantee Program, which has not had the authority to make new loans since 2011, and $133 million from the Railroad Unemployment Insurance Extended Benefits Program, which completely expired in 2012.
Needless to say, these are all examples of unused government funding, and I am pleased the House has acted to cut them from the budget. However, there has been some misinformation spread about what the Administration's rescission package actually does, so I'd like to set the record straight. Some have claimed that the rescission request cuts active, current funding from important programs, such as the Children's Health Insurance Program (CHIP) on which many families depend. This is false. Congress recently reauthorized CHIP funding for a total of ten years, and this measure does nothing to change current funding levels.
There are many federal programs that are left with significant amounts of leftover funding that should absolutely be returned to the Treasury. For the sake of our national debt, we cannot allow programs and organizations to hoard leftover, excess funding that allows them to overspend their budgets in the future.
Congress has a financial responsibility to the hardworking taxpayers, and I believe cutting unused, expired funding is a commonsense step toward getting our fiscal house in order. Every day I hear from constituents who are concerned about our mounting debt and frustrated by Washington's unwillingness to address it. Finding financial stability will be a challenging task, but I believe the Administration's rescission plan is a positive step in the right direction. I'm proud to have voted in favor of the measure, and I hope the Senate acts quickly.
Martha Roby represents Alabama's Second Congressional District. She lives in Montgomery, Alabama, with her husband Riley and their two children.
Opinion | Comprehensive sex-ed for all can improve people's health
Last July, I spoke with Sky H., a 20-year–old who identifies as non-binary and grew up in a very conservative rural town in the Black Belt region of Alabama. In school, Sky received abstinence-only education. Sky told me there was little instruction about sexual and reproductive health besides the basics of reproduction.
After years of pain, Sky was diagnosed at age 18 with endometriosis, a painful disorder that can lead to fertility complications. The condition might have been diagnosed much earlier if they had learned more about their own bodies and reproductive health in school, Sky believed.
Unfortunately, Sky's experience isn't unique. Over the past year and a half, I've spoken to more than 40 young people from 16 counties throughout Alabama who also didn't learn about their sexual and reproductive health in school. Like Sky, they missed out on critical information and described the negative impact this had on the choices they made and their health as they grew older.
Schools in Alabama are not required to teach about sexual health but if they do, the State Code mandates a focus on abstinence. The State Code also contains stigmatizing language around same-sex activity and prohibits schools from teaching about sexual health in ways that affirm lesbian, gay, bisexual and transgender (LGBT) youth. This makes it even harder for young people like Sky to get information.
But Alabama is not alone. Sixteen other states in the U.S. also do not mandate sex education in schools. And at least five others have laws stigmatizing same–sex activity.
Comprehensive sexuality education can improve health outcomes for young people. It can help them learn about their bodies and how to recognize abnormal gynecological symptoms, steps they can take to prevent and treat sexually transmitted infections (STIs) and other dangers to their health, and where they can go for reproductive health services.
Sex ed can also educate young people about the human papillomavirus (HPV) — the most common sexually transmitted infection in the U.S. — and how to lower their risk of HPV-related cancers through the HPV vaccine.
This information can improve young people's health and save lives. Yet so few young people in schools throughout Alabama — and the U.S. — receive it. Instead, like Sky and other Alabama students, many young people receive abstinence-focused education.
These programs withhold critical, science-based information young people need to make safer decisions on their sexual health. They also shame adolescents about their sexuality, often leaving young people uncertain about who they can talk to or where they can go for accurate information about sexual behavior and health.
The problem is both a lack of political will and of adequate funding. Discriminatory property taxes and an inequitable education system leave many school districts in rural and less wealthy regions of Alabama without adequate funding. This means that programs considered optional, like sex ed, often aren't offered.
Alabama, a state with high rates of sexually transmitted infections and cancers related to HPV needs to do more to address historic inequalities and state neglect that have left Black people at a higher risk of poor health outcomes. Mandating comprehensive sexuality education for all of the state's schools — and allocating state funding for these programs — would be an important step forward.
Students in underfunded and neglected school districts — many of whom are Black and living in poverty — often lose out on access to critical and lifesaving information. It keeps them from being able to make informed and safe decisions and can harm their health. This unequal access to information can create lifelong disadvantages and may contribute to racial disparities in health as young people age into adulthood.
The Black Belt region of Alabama, where Sky is from, has high rates of poverty and poor health outcomes. The Black Belt region also has high rates of sexually transmitted infections and the highest rates of HIV in the state. Yet schools in this rural and marginalized region of the state are persistently underfunded.
The COVID-19 pandemic has brought glaring attention to systemic inequalities and racial disparities in health, including in Alabama, where Black people are significantly more likely to die from the virus than white people. Within the United States, we continue to see the disproportionate toll the pandemic has taken on Black people, who are more likely to live in poverty, lack access to health insurance, and suffer from chronic health conditions that put them at a higher risk of adverse health outcomes from the virus.
The pandemic has highlighted the importance of ensuring that everyone has the information, tools, and resources they need to make informed decisions to protect their health. Schools in Alabama — and across the country — should help do that for all young people.
The pandemic is also showing us what happens when discrimination and neglect leave certain people out.