Opinion | There is no apology for Jeff Sessions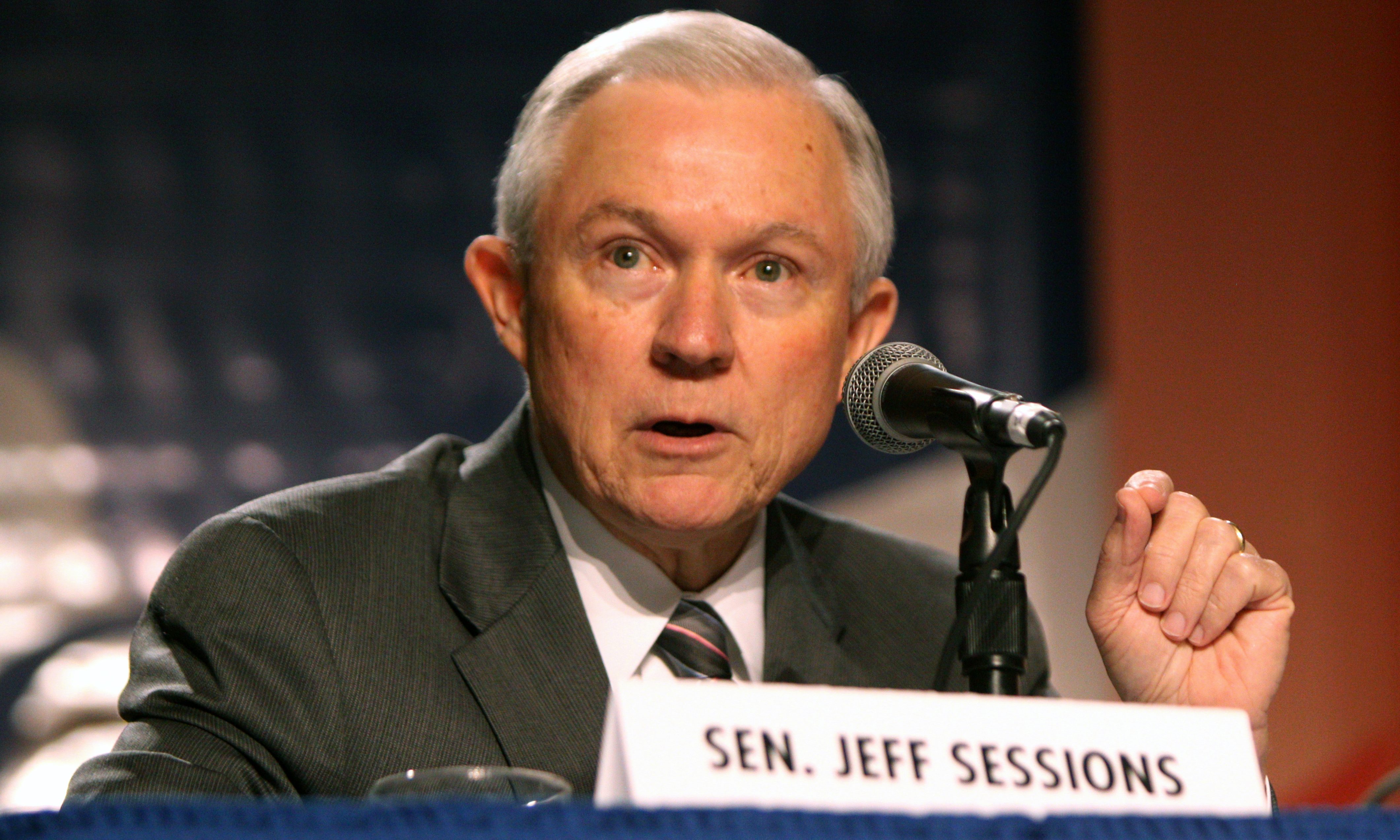 I will not apologize for Jeff Sessions.
I have written long and deeply sincere apologies for other political monsters that Alabama has thrust upon the country. I apologized for Roy Moore. I apologized for Robert Bentley.
But I will not apologize for Jefferson Beauregard Sessions.
Because you people knew what he was, and you still opened a pathway for this little weasel to scurry past and into the U.S. Attorney General's office. For 20 years, Sessions served as a U.S. Senator, and for all of those 20 years he never tried very hard to conceal the fact that he was narrow-minded racist.
So, you knew. And still, there he sits, the top "justice" official in all of the country.
You could have taken almost anyone from Alabama and, racist as most of our people are, the country would have been better off. Richard Shelby would have been better. At least he's a decent human at his core.
Jeff Sessions on the other hand … well, I'll put it to you like an old Alabama political kingmaker once described Sessions: "The (SOB) probably pulls the wings off flies for fun — because they're black."
He is, at his core, the worst of Alabama.
He has the aw-shucks, down-home, good-ol-feller veneer — that entertains the white politicos in the hallways of the Capitol — and a rotten-to-the-core inside that cannot be moved to empathize with any minority.
And none of this, given his history and his failed confirmation hearing in 1986, should have surprised any one of you.
Just as his actions this week have not surprised me, as detestable as they are.
That Jefferson Beauregard would, in the span of a couple of days, take the position that the DOJ is no longer going to enforce the provision of Obamacare that requires pre-existing condition coverage and also remove domestic violence and gang violence from the list of qualifiers for U.S. asylum should not shock a soul.
Because the former is a big middle finger to the black president and the latter was yet another opportunity for Sessions to defend the white people of America against the encroaching minorities.
By now, I'm unsure what allies this man could have left, aside from those wearing hoods and burning crosses. But even they, given that most diehard racists are dumb as rocks and all but unemployable, had to feel a sting when Sessions cut into their health insurance.
The rest of us surely have long since abandoned this man. With the scene at the border, where scared 18-month-old children are being ripped away from parents who have fled here seeking refuge from indescribable violence, surely the good and decent people have no use for him.
And now, to learn that Sessions personally intervened in a case to ensure that a woman would be returned to the husband who savagely beat her — that others who have fled certain death at the hands of violent gangs would be sent back to their killers — it is detestable.
It is anti-American.
It is anti-human.
But it is 100 percent Jefferson Beauregard Sessions.
After all, this is the same man who shut down DOJ investigations of civil rights abuses in American police departments, because … those investigations just kept turning up civil rights abuses. And, well, hell, why bother a cop for the petty crime of harassing or killing a black guy?
This is the person Jeff Sessions has always been. From his days making KKK jokes as an assistant U.S. attorney to the time he defended Alabama's racist school funding structure to his numerous attempts to block immigration reform while in the Senate.
I've been telling you who he is for a long, long time.
You should have listened.
Opinion | For Coach Tub, no thinking required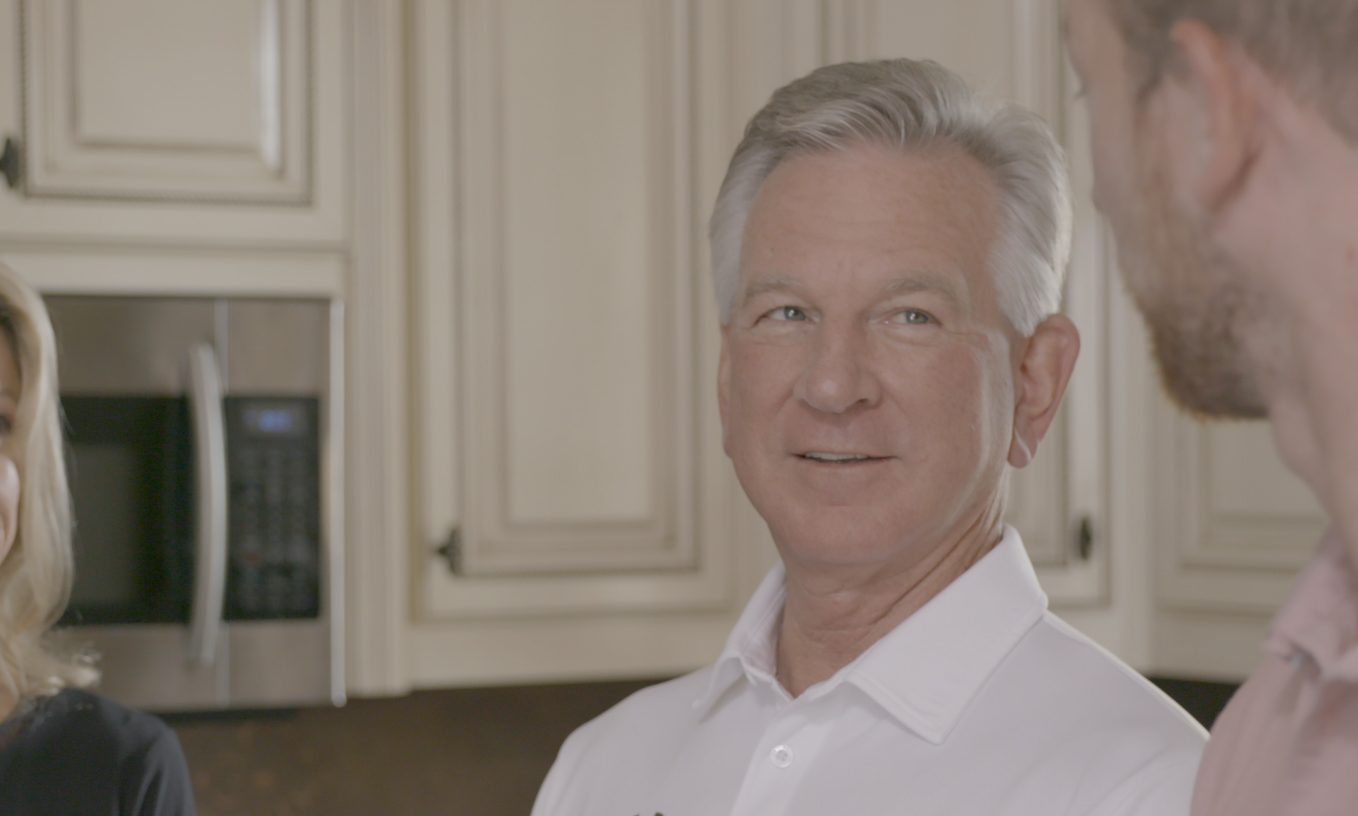 Has Tommy Tuberville ever had an original thought? It doesn't sound like it. Coach Tub basically spews Republican talking points and keeps his mouth firmly locked onto Donald Trump. He disrespects Alabama voters so much that he thinks that's all he needs to do to win a place in the U.S. Senate.
Tuberville recently addressed the St. Clair County Republican Party at its September meeting. As reported by APR, Tuberville is quoted as saying the following, and I'll offer a short rebuttal. I'm doing this because Tuberville is clearly afraid to death to debate his opponent, U.S. Sen. Doug Jones.
So here goes:
Tuberville: "America is about capitalism, not socialism. I think we are going to decide which direction we are going to go in the next few years."
Me: We decided which way we were going to go years ago, when the federal government started subsidies for oil and gas companies, farmers and other big industry and business. That, coach, is your so-called "socialism."
I'm not necessarily opposed to subsidies to boost business, depending on the cause, but I'm not going to let a dimwitted, know-nothing, mediocre, former football coach pretend we don't already have "socialism" in this country.  
What Tuberville really means is that he's against "socialism" like Medicare or Medicaid or Social Security or food assistance or health insurance. He's a millionaire already, so there's no need for him have empathy for or support a safety net for people who are less fortunate socially and economically. That's Tuberville's "socialism," and the Republican Party's "socialism," and Trump's "socialism."
That's a cruel, mean perspective that would cast aside the great majority of Americans for the rich (Tuberville, Trump) and connected and, where Trump is concerned, the fawning.
Tuberville: "I am not a Common Core guy. I believe in regular math. We need to get back to teaching history."
Me: I would love to ask Coach Tubby, one-on-one, exactly what he thinks "Common Core" is. I'll guarantee you he can't explain more than he already has. "I believe in regular math?" There is no other math. It's math. Does he think there's a math where 1+1=3? There isn't one. There are a variety of ways to teach math, but there's only math, not a "fake" math or a "Republican" math or a "Democratic" math or, God forbid, a "Socialist" math.
And when Coach Tommy said, "We need to get back to teaching history," one wonders if he's ever been into a classroom. We know more than a few of his former players weren't in many classrooms, if reports are correct. But they always played the game under his uninspired coaching.
Of course schools teach history.
The history Coach T. is talking about is Donald Trump's "white" history, the one we've been teaching in our schools forever. Not real history; you know, the one where the United States was founded as a slave-holding nation, where Native Americans were massacred and starved by the hundreds of thousands, where white supremacy was codified within our laws, where any color but white was subjugated. That history. The history that is finally fading away, so we can really see where we've been as a nation—so we know where, as a nation, we need to go.
Tuberville: Tuberville said he supports following the Constitution and appointing a replacement for Associate Justice Ruth Bader Ginsburg, who died Friday.
Me: Well, of course he does. Tuberville doesn't have an independent thought in his body, and Donnie told him this is what he's supposed to think. The big question: How much will a Senator Tuberville be able to function as a member of a minority party in the Senate — with no Papa Trump in the White House to tell him what to do?
Both scenarios are real possibilities, if not likelihoods.
There is no question that Doug Jones is far more qualified than Tuberville. Jones can work across the aisle, which will be vitally important if Democrats take control of the Senate. Jones has his own thoughts, which sometimes go against the Democratic Party's wishes. Jones is independent, smart and represents Alabama well.
Tuberville is a failed football coach who lives in Florida. That's about it.