Facebook to build $750 million data center in Huntsville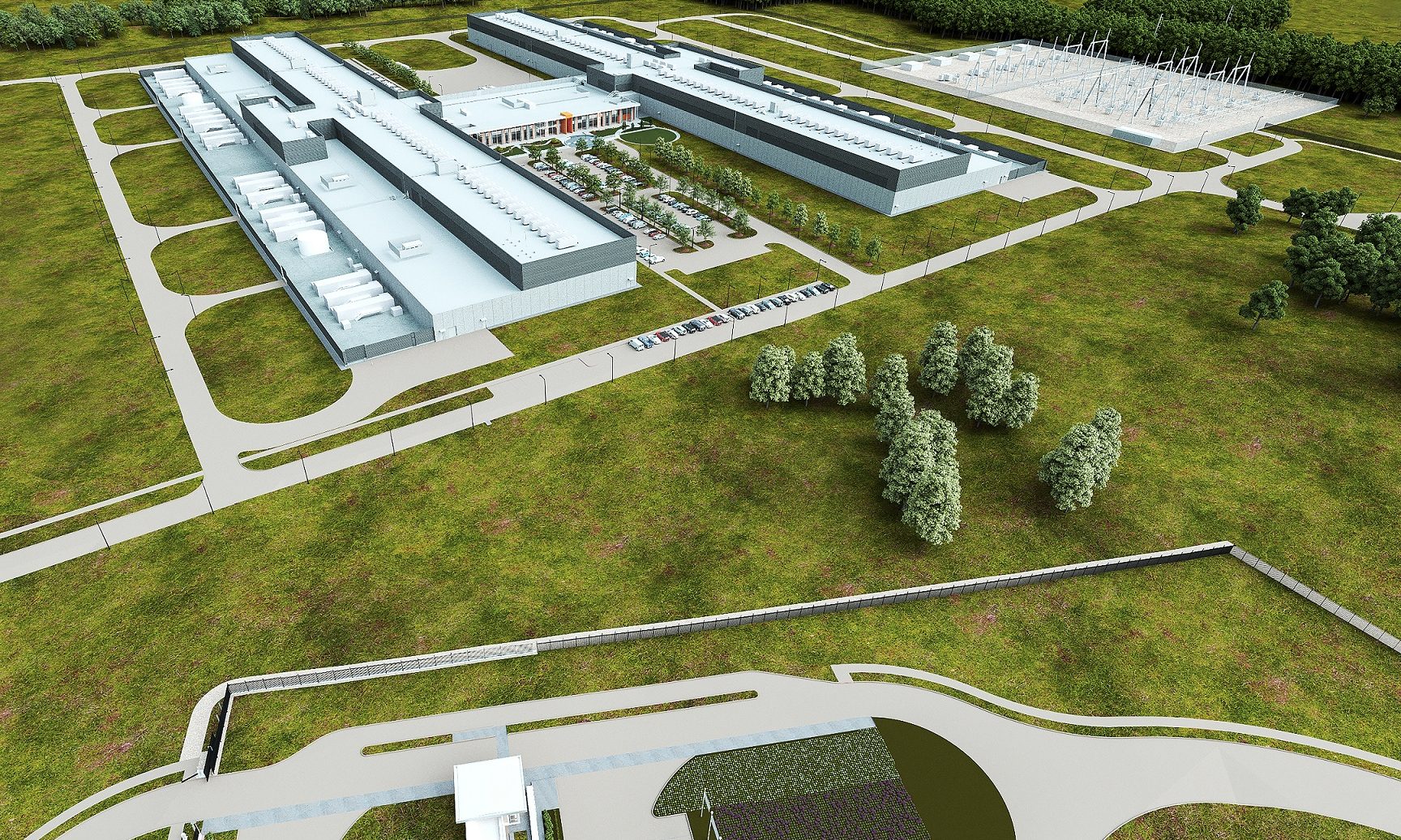 Thursday, Gov. Kay Ivey announced that Facebook will invest $750 million to build a data center in Huntsville, creating 100 high-paying jobs. Ivey made the announcement during a ceremony at the Huntsville Madison County Chamber of Commerce and was joined by Facebook representatives and local leaders.
"Every day, millions of people around the world use Facebook's products, and this new Alabama data center will soon play a role in keeping the company's popular platforms running flawlessly," Ivey said. "Facebook has found a great location in Sweet Home Alabama, and we'll do our best to help the company grow and prosper here."
Once the data center is up and operational it will add about 100 jobs to the area.
U.S. Senator Richard Shelby, R-Alabama, praised Facebook's decision to invest $750 million to build a data center in Huntsville, Alabama:
"Facebook's decision to build a new data center in Huntsville is evidence that Alabama is and continues to be open for business," said Senator Shelby. "North Alabama is widely acknowledged for its growing technological capabilities, and I am proud that this highly successful company has recognized the potential of locating in the area. This is a significant opportunity for Madison County, and I look forward to partnering with Facebook and welcoming the company to our great state."
The Huntsville City Council granted unanimous approval earlier this year for Facebook's project entity, Starbelt LLC, to purchase 340 acres at $8.5 million in North Huntsville Industrial Park. Congressman Mo Brooks, R-Huntsville, said on social media, "Welcome to Huntsville, Facebook."
"We are excited to be joining the Huntsville community. As one of the fastest growing tech hubs in the country, we knew it would be a great location for our newest data center," said Matt VanderZanden, director of site selection at Facebook. "We are committed to having a positive impact at the local level and look forward to a strong partnership with the Huntsville community."
Alabama Department of Commerce Secretary Greg Canfield said that Facebook is a great addition to the state's growing roster of high-tech companies.
"Facebook's decision to locate its new, state-of-the-art data center in Huntsville reflects Alabama's attractiveness to technology companies and marks another important chapter in the growth story of our tech sector," Secretary Canfield said. "Facebook is a world-class company, and we look forward to building a lasting partnership that sets the stage for even more growth."
U.S. Senator Doug Jones, D-Alabama, said on social media, "BIG news for Huntsville – and a testament to the great workforce and quality of life in north Alabama! Congratulations to the City of Huntsville!"
Economic developer Nicole Jones told the Alabama Political Reporter, "We are blessed to have a giant like Facebook to add to the Huntsville area's portfolio, which is rich in technological history and development. An above-average wage of $80,000 and a presence in North Huntsville Industrial Park is a testament to teamwork between the public and private sector, economic diversification, and a quality of life within our state that national and global companies continue to recognize. Thank you, Facebook, for choosing Alabama for your newest data center."
To facilitate the project, Facebook will receive an investment credit under the Alabama Jobs Act with an estimated value of $86.25 million, over 10 years. Total new revenue over thirty years from the Data Center is estimated to be $297.3 million that will be divided between the state, county and city.
The company said it chose Alabama and the Huntsville area because of quality of life, a pro-business environment, and a talented and available workforce.
The Huntsville City Council gave unanimous approval on May 24 for Facebook's project entity, Starbelt LLC, to purchase 340 acres at $8.5 million in North Huntsville Industrial Park.
"Huntsville's Gig City strategy to sustain our position as a leader in the knowledge economy has brought us a company that knows something about creating connections," said Huntsville Mayor Tommy Battle.
"Facebook has built its business on connecting friends to family, businesses to customers, and people to the world. Huntsville is proud to be the center of these connections with the construction of this data center."
Madison County Commission Chairman Dale W. Strong said the north Alabama county continues to excel in job creation and in the diversification of its workforce.
"Today's partnership with Facebook and their leadership once again shows our community is perfectly positioned for today's high-tech market. While our mission here in North Alabama has never been clearer, I feel we are setting conditions for greater success for generations to come."
"The Huntsville metro is being recognized internationally as a smart place to do business," said Lucia Cape, the Huntsville/Madison County Chamber's Senior Vice President of Economic Development. "Today's announcement of a Facebook data center in North Huntsville is possible because our community has invested in the infrastructure, focused on quality of life, and made economic diversity a priority."
Mobile approves face mask ordinance amid rising COVID-19 cases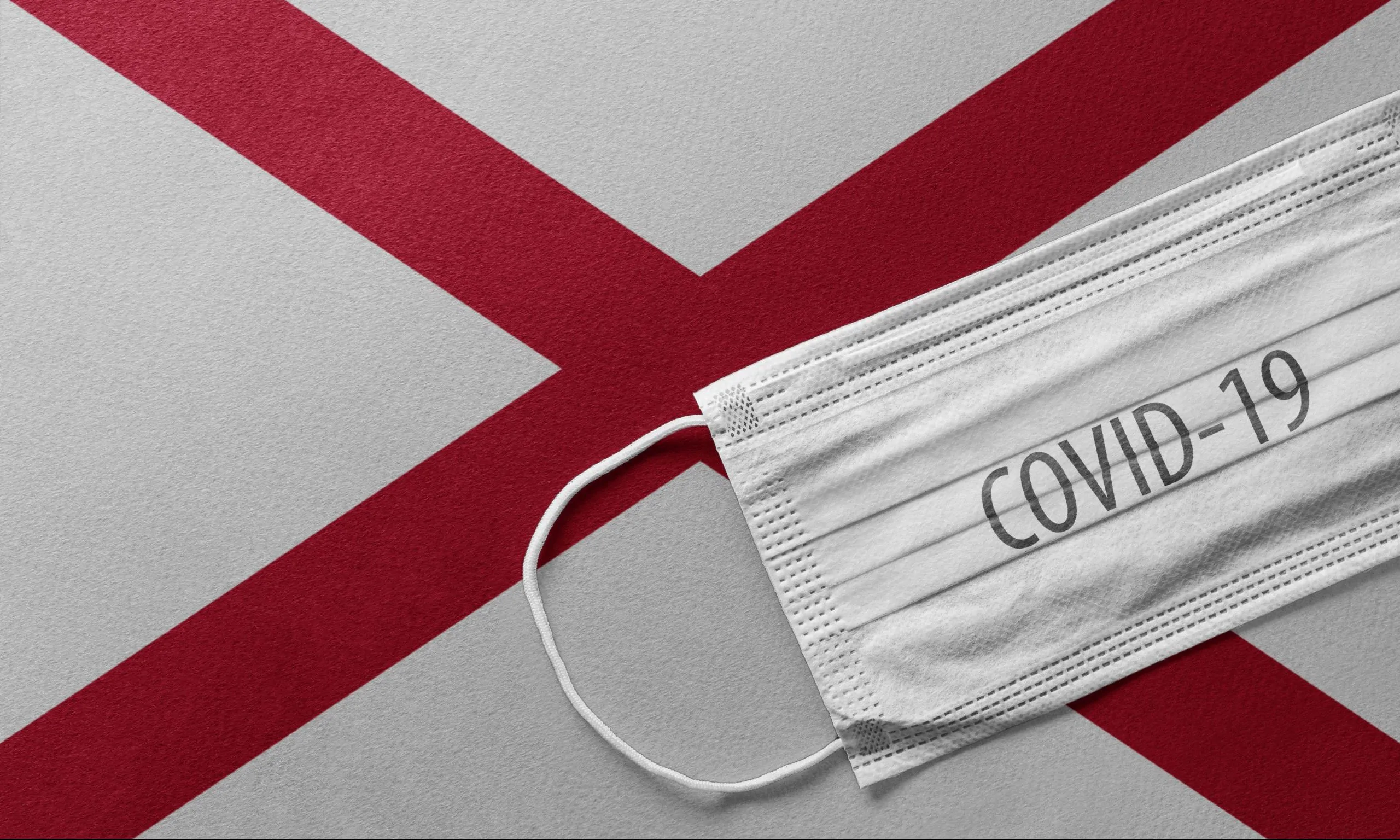 Mobile City Council members on Wednesday voted to require the public to wear masks as the number of COVID-19 cases and hospitalizations in Mobile County continue to rise. 
The ordinance, which passed in a 6-1 vote, requires individuals — ages 10 and older — to wear masks when in public, including inside of businesses open to the public for a period of 30 days. The ordinance makes an exception for outdoor activities, as long as social distancing is maintained.
That exception does not include parking lots or crowded sidewalks.  
The ordinance is to take effect after its publication in the Press-Register newspaper, according to public notice requirements, which could happen as early as Friday, according to WKRG.
Persons who have trouble breathing because of physical or mental health difficulties, including anxiety, or because they are unconscious, are not required to wear masks, according to the ordinance, read aloud by the city clerk. 
Failing to follow the mask order can result in a $50 fine for a first offense and $100 fines for all subsequent offenses. 
Mobile now joins Montgomery, Selma, Jefferson County and Tuscaloosa, all of which have approved similar mask requirements for the public.   
Mobile Mayor Sandy Stimpson told Council members before the vote that COVID-19 threatens the city's health care system and hinders the ability of businesses to reopen. 
"I'd rather see our officers hand out face masks and encourage social distancing rather than issue citations," Stimpson said. 
Mobile County has added 533 new COVID-19 cases within the last week and 63 on Wednesday. There have been 3,697 confirmed coronavirus cases in Mobile County as of Wednesday.
Councilman John Williams spoke of his concerns over what he identified as vague language in the ordinance, including that masks be made of "suitable fabric," and he said it's unfair for police officers to have to decide what fabric is suitable.
Williams was the sole no vote on passage of the ordinance. 
"The doctors have written the prescription. We need to take the prescription," said Councilman Joel Daves before the vote, speaking in favor of the ordinance. If the city waits until the hospitals are filled with COVID-19 patients it will be too late, he said. 
Councilwoman Bess Rich said it's a matter of the health and wellbeing of the citizens of Mobile. 
"We can't afford to shut down, and if this helps to limit the exposure and the stress on our hospitals, and on our health care officials, then it is the least we can do," said Councilwoman Bess Rich.
Councilwoman Gina Gregory said that while she hates the idea of forcing the people to wear masks, she believes it's needed to slow the spread of the virus. 
"We got the numbers in from the health department. More cases were diagnosed this week. More people are in the hospital. It is not a hoax," Gregory said. 
Councilman C.J. Small, who is also president and funeral director at Small's Mortuary Service, said he's not a first-responder, but he is a "last responder" and that "the horror stories that I hear when I have different families coming to my office is very, very sad." 
Heather Hardesty, a resident of Saraland in Mobile County, spoke against the measure and falsely claimed to council members prior to the vote that COVID-19 is a "hoax" and began "the very day the unsubstantiated claims of impeachment against our president ended."

Hardesty was one of several who spoke out against a mask order, some calling it "tyranny," while several members of the public spoke in support of the mask ordinance as well. 
One man from the public who declined to give his name and address told Council members he didn't want to identify himself because of concern over "the pinko commies that let Antifa in here." The council declined to let him speak without identifying himself, as is required of all speakers. 
"I can assure you that our effort is going to be to help our citizens comply with this order," Stimpson said after the vote. 
Earlier this week, the city bought 4,000 masks, which police officers will be able to hand out to the public, Stimpson  said. Another 10,000 masks have been ordered and are to be delivered soon, he said. 
"We look forward to working with everybody in the community to make this work, and I really believe that we can make it work," Stimpson said. 
After the council meeting was closed, a woman in attendance, apparently seated in the public seating area, could be heard to yell "Heil Hitler," drawing disbelief from some council members, who could be heard on a video of the meeting.