Brooks: Scalise fielding the ball was highlight of Congressional Baseball Game
On Thursday that Congressional Baseball Game for Charity was held on June 14, 2018, the one anniversary of the shooting that took place at the Republican practice last year.
U.S. Representative Mo Brooks (R-Huntsville) started the game at first base and was on the practice field a year earlier when the attempted assassin opened fire on House Majority Whip Steve Scalise (R-Louisiana).  Brooks name was on the short list of Republican congress members that the assassin intended to kill.
When asked to share his experience on this year's game, Brooks said, " On the one hand, it is truly an honor to be in Congress and play baseball in the Washington Nationals major league stadium in front of 16,000 people while raising close to a million dollars for children's charities. On the other hand, our Republican team was outplayed fielding, batting, pitching, base running and every other phase of the game. We are going to have to get a lot better if we are to overcome the Democrat's ace pitcher, Cedric Richmond, a former college pitcher who still has very good stuff. The highlight of the game was the first play, a grounder to a still-recovering Steve Scalise at second base, who somehow fielded it and threw the batter out to me at first base. That one play, a year after his near death shooting injuries, was inspirational and made it all worthwhile."
Team Democrat successfully defended their title against Team GOP at Nationals Park. All proceeds from this bipartisan event go to the Congressional Sports for Charity, a 501(c) nonprofit that produces bipartisan sporting events to raise funds for local charities that benefit children and families. The 2018 Congressional Baseball Game for Charity has dozens of sponsors.
The first Congressional Baseball Game was played in 1909. There have been a few interruptions, but the event has grown into a significant charity event. Senate and House members of each party team up to settle scores and solidify friendships off the floor and on the field. Over the last century the Congressional Baseball Game has evolved into a major fundraiser for local charities that benefit children and families.
Huntsville area economic developer Nicole Jones attended the game with her children.
"It was a joy to witness the camaraderie and sportsmanship on the field and in the stands of Nationals Park," Nicole Jones said. "Heartwarming moments of the evening included when Rep. Steve Scalise (R-LA-01) took the field accompanied by David Bailey and Crystal Griner, two Capitol Police Special Agents who were also victims of the shooting last year."
Griner and Bailey were assigned to Scalise as a security detail because he was a member of the House leadership team. The two officers returned fire on the assassin who was armed with a rifle. Both were wounded in the extensive firefight, which ended with the gunman's death. Brooks who was pinned down in the dugout with the rest of the team performed first aid on a badly wounded Scalise before paramedics could arrive. Scalise nearly died from complications from his wounds.
"My family and I are proud of our friend and Congressman Mo Brooks (R-AL-05) for assisting a fallen comrade last year and for taking the field again this year," Nicole Jones added. "The entire field ran and hugged Steve Scalise, second baseman, after he threw the ball to Mo Brooks on first base, which resulted in an out after the first pitch thrown by Special Agent David Bailey. I am thankful to have had my daughter with me tonight to witness a historic game and see how folks join together to help others."
Congressman Mo Brooks represents Alabama's Fifth Congressional District.
Print this piece
Doug Jones praises end of state Democratic Party lawsuit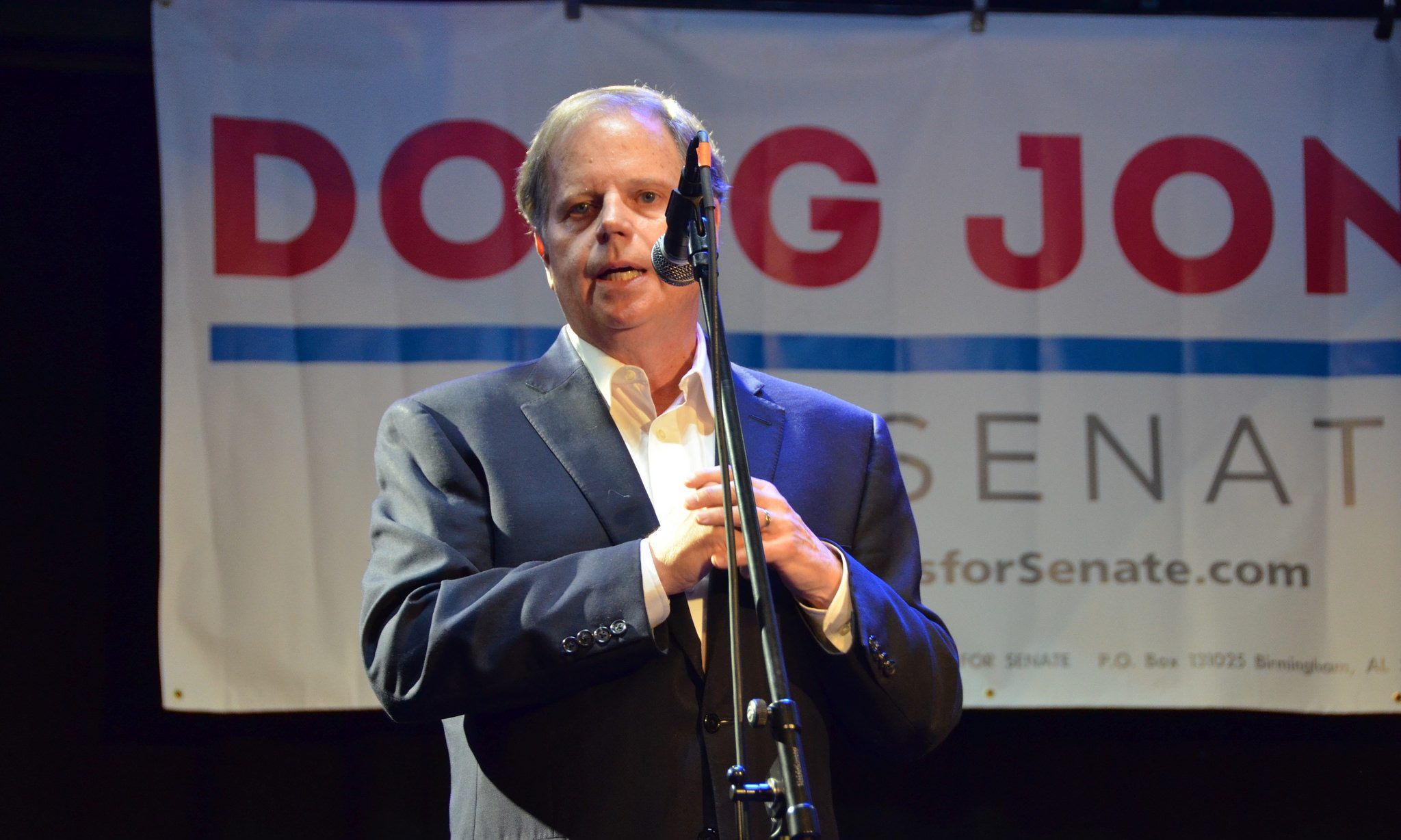 U.S. Senator Doug Jones, D-Alabama, on Thursday applauded the end of a lawsuit over control of the state Democratic party. 
Montgomery County Circuit Judge Greg Griffin on Thursday dismissed a lawsuit filed by former Alabama Democratic Party chairwoman Nancy Worley, which means that state Rep. Chris England, who was picked to lead the state Democratic party by a reform group championed by Jones, is the party's chair. 
"This is a great day for Alabama and her Democratic Party. Throughout much of last year, countless Democrats in our state worked to create a more open and diverse state party, while recognizing and being true to the crucial and historic role held by African-American voters," Jones said in a statement Thursday.
"The by-laws of the Alabama Democratic Party now reflect the growing diversity in our state — including representation for Hispanic voters, Native American voters, Asian voters, voters with disabilities and voters from the LGBTQ community. And most importantly, the Alabama Democratic Party has dramatically increased leadership opportunities for young voters. Around 70 new caucus members were added to the state party Executive Committee last year—many of them young people from diverse backgrounds throughout the state. I'm proud to continue to work alongside a more unified, diverse and inclusive state party. 
"With the dismissal of this lawsuit, it is time that all who have been involved in this challenge, resolution, and expansion of the Democratic Party come together for a common good. Our state benefits from the ideas and engagement of a competitive two-party system. We have now demonstrated that we have the ability to be inclusive within our own party while working to expand the number and experiences of people who play a role in moving it forward.  
"Chairman Chris England and First Vice Chair Patricia Todd have my complete support and I call on Democrats throughout the state to unite behind them as we move forward in modernizing, re-invigorating, and expanding the Alabama Democratic Party.," Jones said.
Print this piece