Byrne says he is "profoundly disturbed" by information in the IG's Report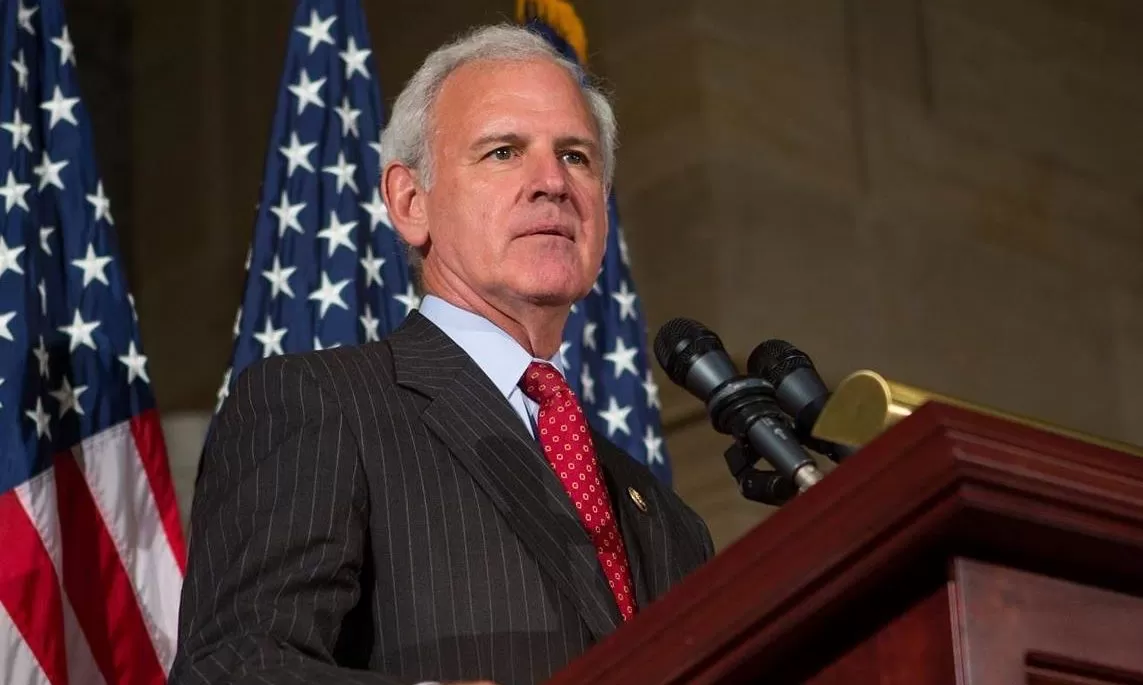 Friday, Congressman Bradley Byrne (R-Montrose) said that he is "profoundly disturbed" by the report by the Department of Justice's Inspector General Michael Horowitz and that "The reports casts a cloud over the FBI. The Inspector General was highly critical of the FBI's handling of the Hillary Clinton email investigation prior to the 2016 presidential election.
"I am profoundly disturbed by the findings released in the report by Inspector General Michael Horowitz, not only as a Member of Congress, but as an officer of the court and as an American," Congressman Byrne said. "It is apparent that actions by the FBI during the 2016 presidential election deviated from longstanding policy, practices, and norms of the FBI. High ranking FBI officials showed a willingness to take official actions to hurt President Trump's electoral chances. Others actively leaked sensitive materials to the press in exchange for sporting tickets, meals, and other personal favors. This and other egregious behavior noted in this report cannot be tolerated."
"The report casts a cloud over the FBI and has caused near irreparable damage in the eyes of the American people to one of our nation's most important institutions," Byrne continued. "These findings warrant a full-scale investigation by the Department of Justice, including the possibility of criminal charges."
The IG's report was highly critical of fired FBI Director James Comey.
"At the very least, this report confirms President Trump's decision to fire FBI Director James Comey," Byrne said. "The report highlights Director Comey's subjective, ad hoc decision-making throughout the investigation process, ultimately harming the reputation of the FBI as a fair administrator of justice. Director Comey's behavior after he was fired from the FBI and during his book tour is in many ways even more alarming. It seems he has forgotten that his obligations did not end when he was removed from the FBI."
"There are many fine people in the FBI and the Department of Justice who have felt the repercussions of this situation, but I refuse to let the egregious misbehavior of a few harm the reputation of these agencies and the rank-and-file people who work there," Byrne added. "That said, the behavior of a few has tainted multiple investigations involving the 2016 presidential campaign. The report only adds weight to my call for Robert Mueller to either put forward a case or wrap up his investigation once and for all."
President Donald J Trump (R) took to Twitter to respond to the report. "The IG Report is a total disaster for Comey, his minions and sadly, the FBI. Comey will now officially go down as the worst leader, by far, in the history of the FBI. I did a great service to the people in firing him. Good Instincts. Christopher Wray will bring it proudly back!"
The President added, "FBI Agent Peter Strzok, who headed the Clinton & Russia investigations, texted to his lover Lisa Page, in the IG Report, that "we'll stop" candidate Trump from becoming President. Doesn't get any lower than that!"
Former Director Comey also commented on Twitter, "I respect the DOJ IG office, which is why I urged them to do this review. The conclusions are reasonable, even though I disagree with some. People of good faith can see an unprecedented situation differently. I pray no Director faces it again. Thanks to IG's people for hard work.?
While the IG was highly critical of Comey it did say there was no evidence of political bias on the part of Comey.
Congressman Bradley Byrne represents Alabama's First Congressional District.
Print this piece
Five patients with COVID-19 have died at EAMC hospital in Opelika
Five patients who were being treated for COVID-19 at East Alabama Medical Center in Opelika, Alabama, have died since Friday, the hospital said in a statement Saturday.
"Our hospital family expresses its collective condolences to the families of these five patients," said Laura Grill, EAMC President and CEO.  "As everyone knows, this virus has taken a toll on our nation and world, and our community is not exempt from that. Our hearts and prayers are with these families at this very difficult time."
Three of the patients were from Chambers County and two were from Lee County. The Alabama Department of Public Health is still investigating the deaths and has not updated their website to reflect them.
Hospital officials and ADPH are working through the process for official state determination before adding them to the COVID-19 death count.
"The ICU staff, respiratory therapists and physicians who worked most closely with these patients are especially struggling and we ask that the community lift them up today just as they have been lifting up our whole organization the past two weeks," Grill said.
EAMC is currently treating 19 patients hospitalized with a confirmed COVID-19 diagnosis. Five patients who were previously hospitalized with COVID-19 have been discharged. There are 22 patients who are currently hospitalized at EAMC with suspected COVID-19.
The number of hospitalized patients has more than doubled from seven on Tuesday. It anticipates more.
The county had at least 56 confirmed cases of COVID-19 by Saturday afternoon, more per capita than Jefferson County, Shelby County and Madison County. That number has also continued to grow. To the north, Chambers County, which falls under EAMC's service area, has the most cases per capita in the state, meaning there are more confirmed cases per person than any other county. That county's total stands at 17.
Many of the patients who have tested positive, according to EAMC, had a common "last public setting" in church services.
"While there are no absolute patterns among the confirmed cases in Lee County, one nugget of information does stand out a little—the last public setting for a sizable number of them was at church," East Alabama Medical Center said in a statement Friday night.  "Not at one church, or churches in one town, but at church in general."
The hospital has urged churches to move online and cancel in-person services. Some churches have continued to meet, as recently as last Sunday, despite "social distancing" directives from the Alabama Department of Public Health that prohibited non-work gatherings of 25 or more people.
EAMC is urging the public to act as if they are under a "shelter-in-place" at home order, as the state has so far refused to issue such a directive.
"EAMC is asking everyone to shelter in place at home," the hospital said in a statement Friday night. "Sheltering in place means you stay at home with immediate family members only and should not leave your home except for essential activities such as food, medical care, or work. You should not host gatherings of people outside of your immediate family. You should also maintain a 6-foot distance from other people as much as possible, wash your hands frequently for at least 20 seconds each time, and frequently disinfect high-touch surfaces."
It's also asking businesses that have access to personal protective equipment like gowns, masks, latex gloves and hand sanitizer to bring those items to a collection site outside of EAMC's main lobby. The site is open from 9 a.m. to 4 p.m. on weekdays.
This story is developing and will be updated.
Print this piece