Ivey says Trump Administration import tariffs would harm Alabama economy
Monday, Alabama Governor Kay Ivey (R) warned the Trump Administration that import tariffs could harm the Alabama economy.
"Import tariffs and any retaliatory tariffs on American made goods, will harm Alabama." Ivey said in a statement critical of proposed new tariffs on foreign imports by the Trump Administration.
Donald J. Trump (R) was elected President of the United States vowing to fight what he called one sided trade deals.
"Alabama has a rich history as a leader in manufacturing, a legacy which continues in large part, through our five automotive original equipment manufacturers and our over 200 supporting suppliers that have helped establish "Made in Alabama" as an internationally-respected brand," Ivey said. "Last year proved to be a banner year for auto industry growth in Alabama, with nearly $3 billion in automotive-related investments. Before the recent announcement of a new Mazda-Toyota plant, and other automotive-related growth, more than 57,000 Alabamians were already employed by our auto manufacturing sector, a number which is expected to increase. However, this growth could be stymied if tariffs are imposed on the goods we export around the world."
"In 2017, Alabama reached a record high of $21.7 billion in exports, with our auto industry accounting for $10.9 billion of those exports," Ivey continued. "The largest importers of Alabama made goods and services were Canada, China, Germany, Mexico and Japan – all countries which may be forced to reciprocate in response to any new import tariffs."
"Import tariffs, and any retaliatory tariffs on American made goods, will harm Alabama, the companies that have invested billions of dollars in our state, and the thousands of households which are dependent upon those companies for a good-paying job," Ivey wrote in her statement. "I strongly oppose any efforts that may harm those companies that employ thousands of Alabamians and contribute billions to our economy. I am committed to protecting Alabama jobs and consumers, the world over, who are proud to purchase products made in Alabama."
Gov. Ivey was at the White House on Monday for a meeting of the National Space Council. President Donald J. Trump (R) addressed the group and announced the creation of his new Space Force.
Trump said on the Whitehouse web site: "From now on, we expect trading relationships to be fair and to be reciprocal."
President Trump has imposed a number of tariffs on countries that the administration says do not have a fair trade relationship with the United States.  These nations include historic allies like France, Canada, and Mexico.  They also include China which the administration is threatening with strong trade penalties by the end of June.
The Trump Administration recently announced that the United States will implement specific investment restrictions and enhanced export controls for Chinese persons and entities related to the acquisition of industrially significant technology. The list of restrictions and controls will be announced by June 30, 2018.
The Administration wrote that: "China has consistently taken advantage of the American economy with practices that undermine fair and reciprocal trade. For many years, China has pursued industrial policies and unfair trade practices—including dumping, discriminatory non-tariff barriers, forced technology transfer, over capacity, and industrial subsidies—that champion Chinese firms and make it impossible for many United States firms to compete on a level playing field."
"China's industrial policies, such as its "Made in China 2025" plan, harm companies in the United States and around the world," the Administration stated. "China imposes much higher tariffs on United States exports than the United States imposes on China. China's average tariff rate is nearly three times higher than the average United States rate. Certain products are even more imbalanced, for instance the United States charges a 2.5 percent tariff on Chinese cars, while China currently maintains a 25 percent tariff on cars from the United States."
"China has banned imports of United States agricultural products such as poultry, cutting off America's ranchers and farmers from a major market for their goods." the Trump Administration continued. "China has dumped and unfairly subsidized a range of goods for the United States market, undermining America's domestic industry. In 2018 alone, the Trump Administration has found dumping or unfair subsidies on 13 different products, including steel wheels, cold-drawn mechanical tubing, tool chests and cabinets, forged steel fittings, aluminum foil, rubber bands, cast iron soil pipe and fittings, and large diameter welded pipe.
In January 2018, the Trump Administration ruled that China's overproduction of steel and aluminum.
The head of the President's Council of Economic Advisors, Lawrence Kudlow recently wrote an op-ed in the Washington Post and released on the Whitehouse website.
"Our friends and foes alike should recognize that President Trump has been remarkably faithful in keeping his campaign promises," Kudlow stated. "From massive tax cuts to historic regulatory reduction to forcefully challenging one-sided international agreements, he has done exactly what he said he would do. There's a simple lesson in President Trump's record of achievement: Believe him."
"Nowhere is this lesson clearer than when it comes to President Trump's passion as a trade reformer," Kudlow continued. "President Trump supports a vision of free trade that is fair and reciprocal. As a pro-growth reformer, the president understands that fair and reciprocal trade can knock down barriers, open up export markets and increase investment, which is the path to lasting economic growth. But this vision has been thwarted in recent decades by a lack of reciprocity, along with unfair and often illegal trading practices, including massive intellectual property theft. Country after country has been putting our global trading system at risk by raising tariffs and non-tariff barriers, protecting sectors from automobiles to agriculture. So do not blame President Trump for taking decisive actions that protect our American workers."
"Past U.S. administrations — both Republican and Democrat — have paid only lip service to dealing with this breakdown," Kudlow stated. "Not President Trump. He has shown courage and decisiveness to prevent harm to the American economy and its workforce."
Some economists have expressed fears that Trump's proposed tariffs could lead to retaliation and a trade war that could result in a global economic down turn.
The unemployment rate in Alabama is just 3.9 percent.
U.S. Attorney Jay Town announces resignation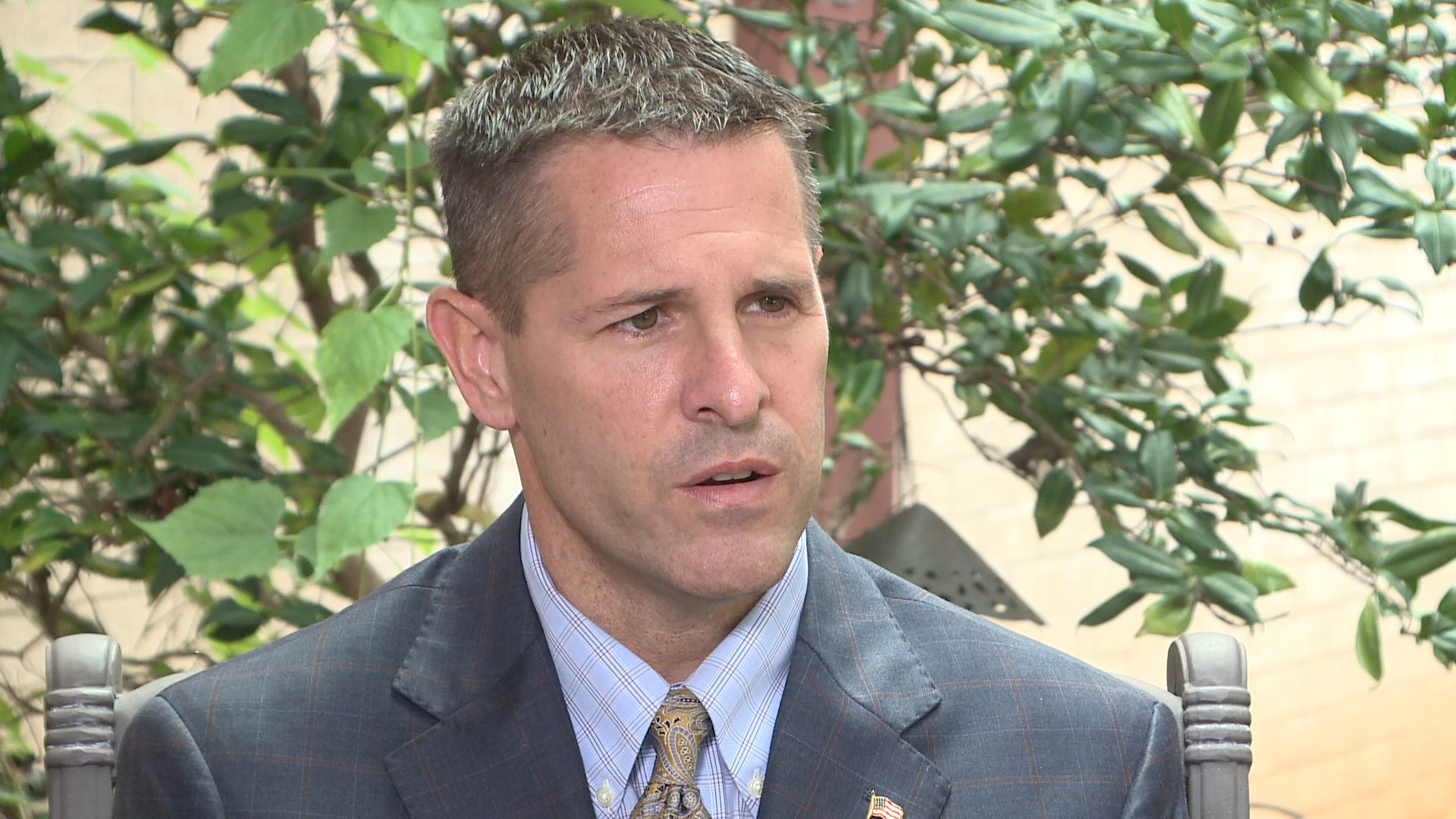 Jay Town, the U.S. attorney for the Northern District of Alabama, on Friday announced his resignation and plans to work at a Huntsville defense contractor and cybersecurity solutions company. 
Town's resignation will be effective Wednesday, July 15, according to a press release. 
"After much thoughtful prayer and great personal consideration, I have made the decision to resign as the United States Attorney of the Northern District of Alabama.  I have tendered my resignation to Attorney General William Barr. General Barr expressed his gratitude for my service to the Department of Justice and to the Northern District and, despite having hoped I would continue in my role, understood and respected my decision," Town said in a statement. 
"I am extremely grateful to President Trump, to whom I also tendered a letter, for his special trust and confidence in me to serve as the U.S. Attorney. It was an honor to be a part of this Administration with an unrivaled class of United States Attorneys from around the nation.  I will forever remain thankful to those who supported my nomination and my tenure as the U.S. Attorney," Town continued.
Town said his job with the unnamed Huntsville defense contractor and cybersecurity solutions company is to begin later this year, and the company is to announce his position "in a few weeks." 
"The Attorney General of the United States will announce my replacement in the coming days or weeks," Town said in the release.  
Town has served in his position since confirmation by the U.S. Senate in August 2017. Prior to that appointment, Town was a prosecutor in the Madison County District Attorney's office from 2005 until 2017.
Attorney General William Barr in a statement Friday offered gratitude for Town's three years of service. 
"Jay's leadership in his District has been immense.  His contributions to the Department of Justice have been extensive, especially his work on the China Initiative and most recently as a Working Group Chair on the President's Commission on Law Enforcement and the Administration of Justice. I appreciate his service to our nation and to the Justice Department, and I wish him the very best," Barr said in a statement.
The U.S. Justice Department in April 2019 notified Gov. Kay Ivey that the department's lengthy investigation into the state's prisons for men found systemic problems of violence, sexual assaults, drugs and corruption which are likely violations of the inmates' Constitutional protections from cruel and unusual punishment. 
Town's office leads the discussions between the U.S Department of Justice and the state on the prison conditions. 
Problems with violence, deaths and drugs in Alabama's overcrowded, understaffed prisons have not markedly improved in the year's since the U.S. Department of Justice released its report.