Opinion | The truth about what's happening with child separations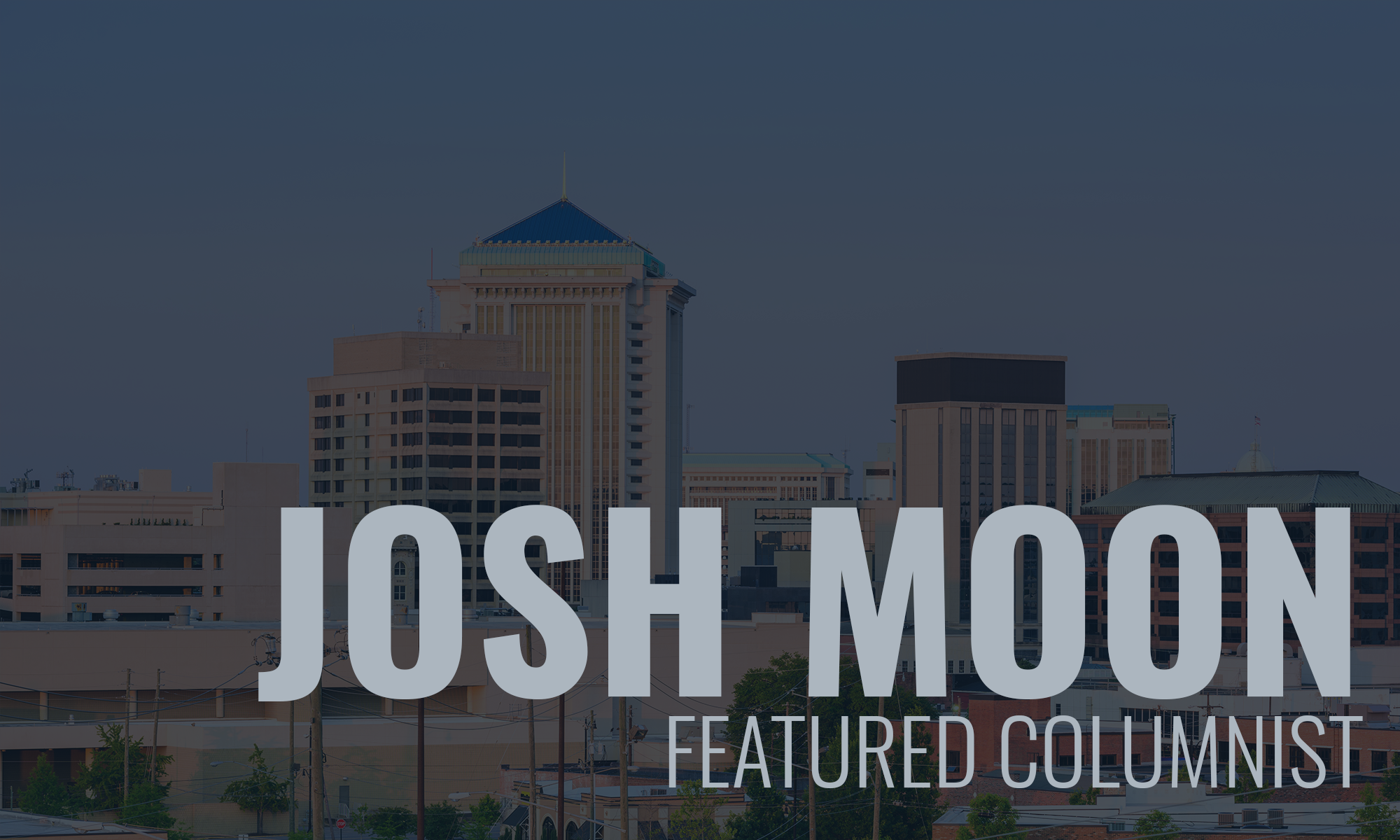 There is a debate raging over what's happening at our southern border, as the Trump administration separates children, including toddlers, from their parents.
There should not be a debate about this.
And the only reason there is a debate about it is because one side is being fed a steady helping of BS from the Trump administration, federal officials, Fox News and a variety of conservative disinformation outlets.
So, in the interest of putting this all to rest, let's share some facts.
The decision to separate children from their parents is 100 percent a call made by the Trump administration. Specifically, Attorney General Jeff Sessions announced this change — after Trump signed off — a few weeks ago.

The change itself moves from a policy of treating asylum-seeking refugees as a civil issue to one that is now a criminal issue. That is the specific policy change.

While your conservative friends keep trying to blame this all on a 1997 law signed by Bill Clinton, they are wrong. The 1997 thing wasn't even a law. And it wasn't signed by Clinton. Instead, it was a court settlement that allowed for unaccompanied minors at the border to be detained no more than 20 days before being placed in foster care.

Conservatives also keep insisting that Obama and Bush each had these policies. That is wrong. Obama's policy, specifically, was to release those seeking asylum, along with their families, until their appointed hearing dates.

The overwhelming majority of the people seeking asylum are NOT breaking the law. They were not apprehended crossing the border. Instead, they presented themselves at a designated location and requested asylum from U.S. authorities.

The overwhelming majority of the asylum-seekers are fleeing from very real violence and danger. Many have been targeted by gangs and they view the U.S. as the only safe haven for their children.

There are verified instances of immigrants being denied asylum, deported to their home countries and killed within days.

A large portion of the immigrants have traveled upwards of 2,000 miles to reach the U.S. border — a remarkable distance on foot and by bus or crowded truck. And could possibly be evidence of just how scared and how desperate they are.

Our government, after separating small, crying children from their parents, are locking those kids in cages. Some are as young as 5. If you did that at your house, with your 5-year-old, DHR would be by to take the child.

While Fox News described the cages as "chain link fencing being used as walls," they are, in fact, cages. You might could refer to them as a dog kennel and be accurate, but I'm not sure that helps your efforts of distortion.

I, and many, many other bleeding heart liberals, would be happy to take in children or families awaiting an asylum hearing. Just because your racism makes such an undertaking impossible to imagine doesn't mean it affects decent humans the same way. You should stop using this as an argument. It's dumb.

Those photos of kids in holding centers during the Obama administration are NOT child detainees. Unlike the current situation, during Obama's final years in office, thousands of unaccompanied migrant children began arriving at the southern border. The children were housed in federal facilities until they could be processed out and placed sponsors, foster families or other arrangements made.  

Liberals/Progressives/Democrats who are angry about the treatment of immigrant children also care deeply about poor children in America. It's why we are responsible for social programs that provide food and health care to needy children, programs that attempt to monitor the safety and welfare of all children and why we consistently protect this country's free public education system. All of which conservatives would happily demolish today if it meant an extra dollar to them.

Why any of this is an issue is, quite honestly, astounding, considering that illegal immigration last year hit a 40-year low following a steady decline during the final years of George W. Bush's administration and for the entirety of President Obama's administration.

In Obama's final year in office, apprehensions of immigrants crossing the Southwest border dropped to a low not seen since the mid-1970s. This occurred despite his policies that treated immigrants humanely and did not separate children from their parents, and despite his attempts to push through a pathway to citizenship for millions of immigrants. All indications that we can secure the border, treat immigrants with respect and dignity and pass common sense immigration reform laws that recognize the contributions of immigrants who as much Americans as you or I.

The current immigration policies being pushed by the Trump administration are none of those things. Instead, they are mean-spirited, hateful and blatantly racist.
These are the facts. Whether you like them or not.
Now stop being dumb.
Opinion | Somebody, please, take the lead
Just like Donald Trump on the national level, Gov. Kay Ivey has bungled containing the novel coronavirus COVID-19. Alabama is showing record cases and hospitalization levels.
But while Ivey extended the Safer-at-Home order though July 31, she didn't add any new restrictions. The governor says requiring masks is simply too difficult to manage and enforce.
Nobody said fighting the virus would be easy. The problem is neither Ivey nor many other governors, along with the White House, didn't really make containment much of a priority.
Testing is still inadequate, nearly a half-year after the pandemic started. Alabama's first diagnosed case was March 13. Since then – as of Wednesday – Alabama has racked up more than 30,000 cases with more than 900 deaths. Nationally, there have been more than 2.6 million cases and nearly 130,000 deaths.
When the pandemic was young, Ivey responded well, ordering everybody to stay home except for essential workers. She did much better than the governors in the state's surrounding Alabama. But just as with most states across the Southeast, after a few weeks Ivey's resolve cracked. Like the governors of states like Georgia and Florida, which are also seeing a spike in infections and are setting records.
Ivey should tighten up the restrictions, including closing the state's beaches over the July 4th weekend. Bars, gyms, and other places where large crowds gather, usually not social distancing and many without masks, should be restricted.
Yes, such measure will continue to cause economic pain, but such restrictions would slow the spread of the virus. We've already seen that not just in the United States, but across many parts of the world.
Ivey and health officials also need to increase testing and contact tracing.
Yes, all of that is difficult, but what are the consequences? More deaths. Just how many deaths are acceptable? Is it 1,000 (we're almost there), or 2,000, or 5,000? Is any number unacceptable. It doesn't suffice for elected officials to claim even one death is too many when, through their own actions, thousands and thousands have died in Alabama and across the nation.
And those numbers don't include infected and once hospitalized patients who are left with permanent organ and lung damage.
Cities like Birmingham and Montgomery have mandatory mask laws, and they need to be enforced because a lot of people are going out without their masks. Still, there are many laws on the books that are difficult to enforce; that doesn't mean those laws don't have value. A statewide mandatory mask order if, nothing else, would lead more people to wear masks, plus it would give support to businesses who refuse to allow people inside without masks.
UAB is planning to bring students back on campus when the fall semester begins in late August, but there will be strict safety measures to follow, including wearing masks, social distancing, handwashing, and regular health checks.
Ivey says if the rate of cases and hospitalizations doesn't slow, she'll enact more stringent measures. But when she finally gets around to making those decisions, it could very well be too late.
Indeed, it may be too late already.
We've seen what indecisive leadership does during a pandemic. What we need to see – in Alabama and nationally – is a more determined response that helps put the virus in check. That includes mask wearing, increased testing, and contact tracing.
Every day that doesn't happen, more people will get sick and die when they didn't have to.

Joey Kennedy, a Pulitzer Prize winner, writes a column every week for Alabama Political Reporter. Email: [email protected]