Canary, Hand feel the heat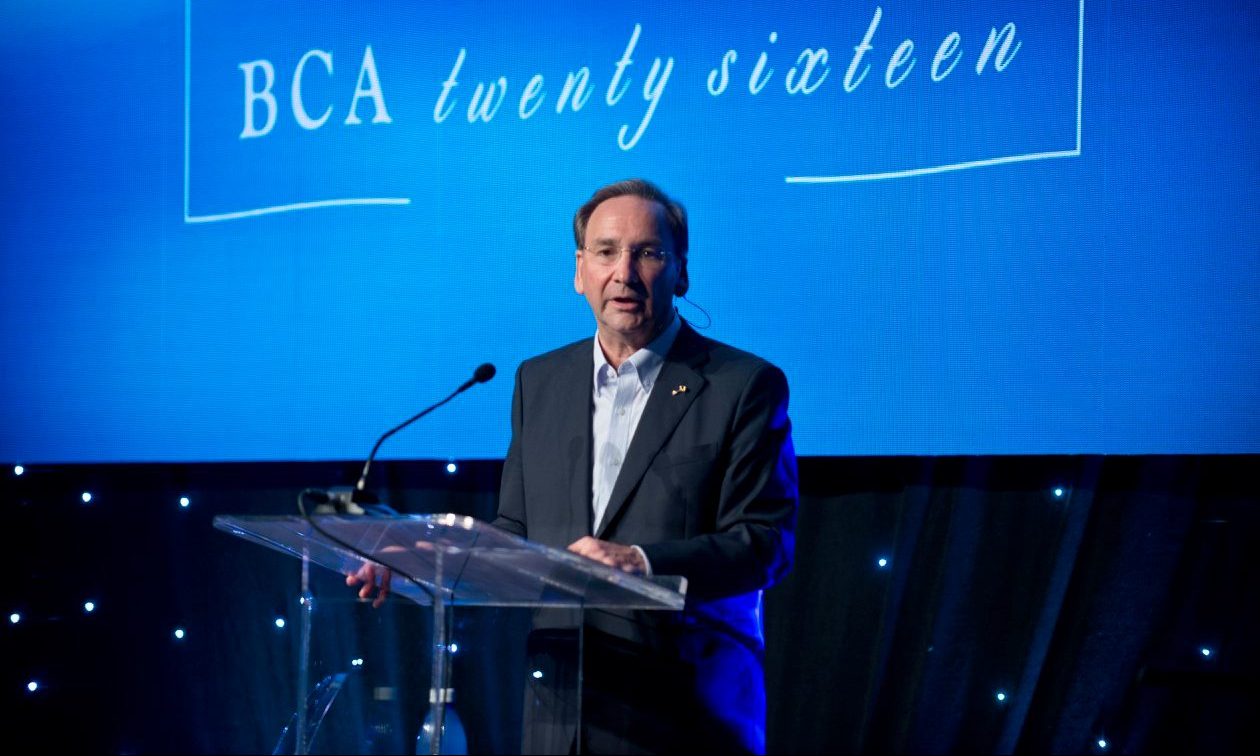 On Monday, when Alabama Power Company CEO Mark Crosswhite withdrew the company's membership from the Business Council of Alabama, he was following a pattern long recommended by the 40th President of the United States Ronald Reagan, who famously said, "When you can't make them see the light, make them feel the heat."
For over a year, Crosswhite and other prominent business executives worked quietly in the background to restore credibility to the once venerable business organization after its CEO, Billy Canary, took the witness stand in Lee County and discredited himself in defense of then-Speaker of the House Mike Hubbard.
Canary not only prevaricated, he outright denied the sworn testimony of one of his closest associates, who said after Canary's testimony, "I didn't know you could lie." Despite Canary's efforts to fool the jury, Hubbard was convicted of 12 felony counts of public corruption, and it was finally proven in open court that Canary had colluded with Hubbard's schemes to use his office to enrich himself.
Canary would likely have been convicted if a second round of indictments had been carried out by the Attorney General's Special Prosecution Division. He escaped that fate due, in part, to disgraced former Gov. Robert Bentley appointing Steve Marshall to Attorney General. Canary and BCA have been one of Marshall's biggest donors, giving the former Democrat over $250,000 in campaign contributions.
Crosswhite's efforts to bring respectability and honest leadership to BCA have been hampered by current Chairman Perry Hand, who is closely associated with former Gov. Bob Riley who used Hubbard as his errand boy to pass legislation favorable to Riley's lobbying clients.
Rather than heed advice from seven of the state's most influential businesses, Hand chartered a course that inevitably led to Alabama Power's departure.
Hand responds to Alabama Power's exit by first trying to embarrass Crosswhite. He, along with Canary's input, followed up by having Hubbard and Riley's former mouthpiece write an internet newsletter column accusing Alabama Power of being a liberal organization that opposed education reform, right-to-work and other silly notions. Perhaps Hand and Canary should look at Alabama Power's support of the state workforce development training program. But then that would require that they be honest, which is a character quality that both men seem to lack.
Hand's follow-up letter was the equivalent of a temper tantrum. What a sad sight to see – a grown man cast about kicking and screaming like a spoiled two-year-old.
But Hand has bigger worries as his dealings with Bentley's Gulf State Park project are part of an ongoing investigation.
BCA has let it be known that it's financially sound with a year's worth of operating capital on hand. If after 15 years under Canary's leadership BCA only has a year's worth of funding on hand, the organization's finances have undoubtedly been grossly mismanaged.
Now that Regions Bank and PowerSouth have followed suit, it's nearing the boiling point.
Hand feels he and Canary have been smeared by Alabama Political Reporter. Like Hubbard, they call facts lies and pretend they are victims. The point is neither Hand or Canary can see their actions for what they really are or acknowledge the writing on the wall. So instead, they must feel the heat.
Alabama GOP chair: "We expect our elected officials to follow the law" after Dismukes arrest
"Will Dismukes matter: We expect our elected officials, regardless of Party, to follow the laws of our state and nation," Alabama GOP chair Terry Lathan said on Twitter.
Alabama Republican Party Chair Terry Lathan said Thursday that Alabamians expect their leaders to follow the law. Her comments came in response to news that an arrest warrant had been issued for State Rep. Will Dismukes, R-Prattville, on the charge of felony theft.
"Will Dismukes matter: We expect our elected officials, regardless of Party, to follow the laws of our state and nation," Lathan said on Twitter. "No one is immune to these standards. It is very disappointing to hear of these allegations. This is now a legal matter and it must run its course."
Will Dismukes matter:
We expect our elected officials, regardless of Party, to follow the laws of our state and nation. No one is immune to these standards. It is very disappointing to hear of these allegations.This is now a legal matter and it must run its course. #alpolitics

— Terry Lathan (@ChairmanLathan) August 6, 2020
Speaker of the House Mac McCutcheon, R-Monrovia, said Friday in a statement that Dismukes will get his day in court.
"As a former law enforcement officer, I have faith in the criminal justice process and trust that he will receive a full and fair hearing," McCutcheon said. "Both Democrats and Republicans have been accused of similar crimes in the past, and we cannot tolerate such behavior whether the lawmaker involved has a D or an R beside their name."
Dismukes has been charged by his former employer, a custom flooring company, of felony theft charges. Dismukes left that employer and started his own custom flooring company.
Dismukes, who is serving in his first term and is one of the youngest members of the Alabama Legislature, has been heavily criticized for his participation in a birthday party for Confederate Lt. General Nathan Bedford Forrest in Selma. Forrest was also the first grand wizard of the Ku Klux Klan.
The party in Selma occurred the same week that Congressman John Lewis's funeral events were happening in Selma. Dismukes resigned his position at Valley Baptist Church when the Southern Baptists threatened to disassociate the Prattville Church if they retained Dismukes. He has defiantly refused to step down from the Legislature, but if convicted of a felony, he would be automatically removed from office.
Both Democrats and Republicans have called for Dismukes to resign from the Alabama House of Representatives over his being the chaplain of the Prattville Sons of Confederate Veterans and his Facebook post lauding Forrest. The investigation into the theft predates the controversies surrounding Dismukes's glorification of the Confederacy and Forrest.
Republican State Sen. Clyde Chambliss, who also represents Prattville, has called on Dismukes to resign.
"Since first being elected in 1996, I've had a policy of not publicly criticizing other elected officials, but at this time I am making an exception since Rep. Dismukes is MY state representative. He does not represent my views or the views of the vast majority of people of District 88," Chambliss said. "The post is bad enough, the timing is even worse, but the real problem is that an elected official in 2020 would attend a celebration of the life of someone that led a group that terrorized and killed other human beings. He has had 24 hours to understand why people are so upset, but his interview on WSFA a few moments ago confirms that he is lacking in understanding and judgment — he should resign immediately."
Alabama Democratic Party Chairman State Rep. Chris England, D-Tuscaloosa, has repeatedly called for Dismukes to resign from the Alabama House of Representatives.
The Alabama Democratic Party recently said in a statement, "Will Dismukes is morally unfit for office. Republicans and Democrats statewide seem to agree. Unfortunately, despite the mounting calls for his immediate resignation, Will intends to stay in office and seek re-election without penalty from the Republican Party."
"While Alabama Republicans hope this will be a distant memory when Dismukes runs for re-election in 2022, we are not going to let him off the hook," the ADP wrote. "The Alabama Democratic Party is going to leverage every tool we have to send Will packing when he comes up for re-election in two years."
"In our darkest hours in life there is still light in Christ!" Dismukes wrote on social media Wednesday. "As the storm continues to blow with heavy force, there is yet a peace that this too shall pass. I guess sometimes we find out if we have built our house on sand or the solid rock of Christ. Psalm 23."
When Speaker of the House Mike Hubbard, R-Auburn, was indicted on 21 charges of felony ethics violations, he did not resign and actually remained speaker until a jury of his peers in Lee County convicted him on 12 counts.