Doug Jones wants to make VA nursing home ratings public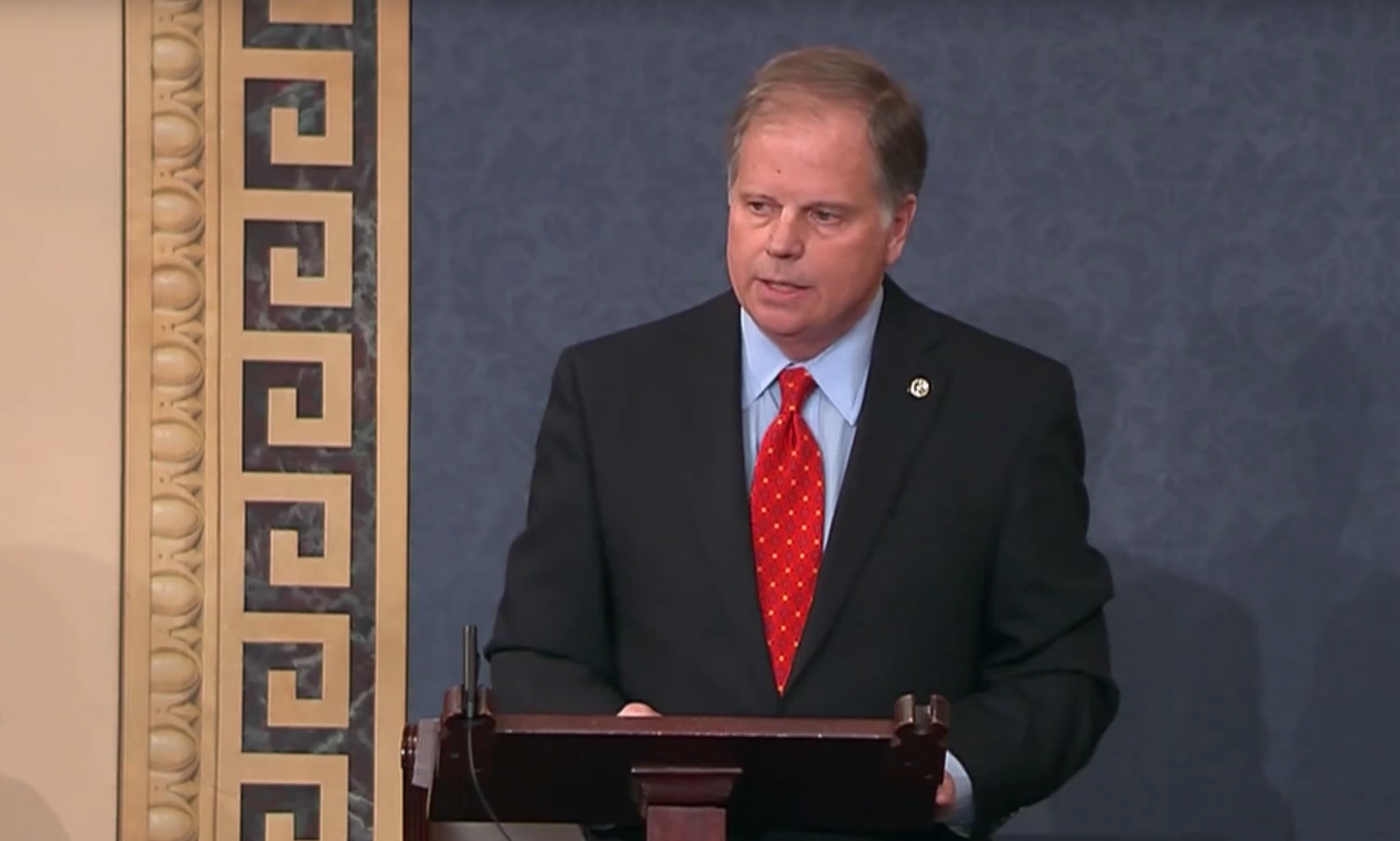 U.S. Senator Doug Jones (D-Alabama) filed an amendment that would require the U.S. Department of Veterans Affairs (VA) to submit an annual report on or before November 11 (Veteran's Day) to the U.S. Congress on the ratings given to VA-run nursing homes.
Senator Jones proposed the amendment to H.R. 5895, the Energy and Water, Legislative Branch, Military Construction, and Veterans Affairs appropriations bill that is currently being considered on the Senate floor.
Jones introduced the amendment after a story published in USA Today and the Boston Globe which showed very poor ratings for the VA nursing facilities in Tuscaloosa and Tuskegee. The reporting was based on secret VA ratings that were formally requested by the two reporters working on the story.
Alabama. Senator Jones' amendment is cosponsored by Senate Veterans Affairs Committee Ranking Member Jon Tester (D-Mont.), Senator Sherrod Brown (D-Ohio), Senator Kirsten Gillibrand (D-N.Y.), and Senator Bill Nelson (D-Fla.).
"Our veterans deserve better than this. As the son of an elderly veteran, learning that out of 133 VA nursing homes nationwide, Tuscaloosa and Tuskegee both rated well below standards our veterans deserve was quite frankly shocking and we need to get to the bottom of this issue," said Senator Jones. "Alabama prides itself on being as veteran-friendly as any state in the nation, but our veterans and their families need full transparency about these facilities so they can make the best health care decisions for themselves. That's why I'm proposing this annual report requirement for the VA, which will help meet the President's stated goal of greater transparency for the agency and better care for our nation's veterans."
"The VA must be transparent about the quality of its nursing homes and the care they provide," said Tester, Ranking Member of the Senate Veterans' Affairs Committee. "This legislation will help assure that VA nursing homes are offering the highest quality of care to veterans and hold the VA accountable to the veterans and family members it serves."
"These rankings are appalling," said Senator Brown. "VA must release this data so we know where these homes are failing and how to improve care for our veterans."
"When our veterans return home they deserve the absolute best care from the Department of Veterans Affairs," said Senator Gillibrand. "It is deeply troubling that the VA does not share the evaluations of their nursing home facilities with veterans, their families, and Congress. I am proud to support this amendment to create an annual report that would ensure veterans have full access to information on the quality of VA nursing home facilities. Transparency is critical to ensuring our veterans and their families can feel confident when enrolling in nursing home care. We need to make sure that veterans and their families have a standard of care that is worthy of their sacrifice."
"Our veterans have dedicated their lives to serving our country and deserve the very best care we have to offer, and this legislation will help ensure that's exactly what they get," said Senator Nelson.
According to the VA's records: 32.64 percent of VA nursing home residents have experienced serious pain in the last five day versus just 5.59 percent of residents in private sector nursing homes. 20.89 percent of VA nursing home residents are being given anti-psychotic drugs versus just 15.48 percent of private sector residents. 16.7 percent have seen marked reductions in their abilities to perform that activities of daily living versus 14.99 percent in private sector nursing homes. 11.96 percent of VA residents have a catheter inserted versus just 1.88 of residents in the private sector. Catheters can increase the chances of dangerous urinary tract infections. 8.51 percent of VA residents have bed sores versus just 5.57 percent of residents in the private sector nursing homes. Bed sores can largely be avoided by attentive staff moving and repositioning the residents. Residents with bed sores are very high risk for infections and premature death.
The VA ranks their nursing home on a five star system with five being the highest and one star being the lowest. Tuskegee and Tuscaloosa are among the lowest rated nursing homes according to the VA's own grading system.
The amendment would require detailed data sets to be shared about short-term and long-term care furnished by VA nursing homes, specifically addressing: pain, ulcers, use of anti-psychotic medication, use of catheters, patient well-being (fall or major injury), ability to perform daily activities (eating, bathing, using the restroom), physically restrained patients, and patients with urinary tract infections.
This data is not currently available to the public.
The full original reporting by Andrea Estes and Donovan Slack is available here.
Jones was elected on December 12 in a special election to fill the seat vacated by Jeff Sessions (R).
U.S. Attorney Jay Town announces resignation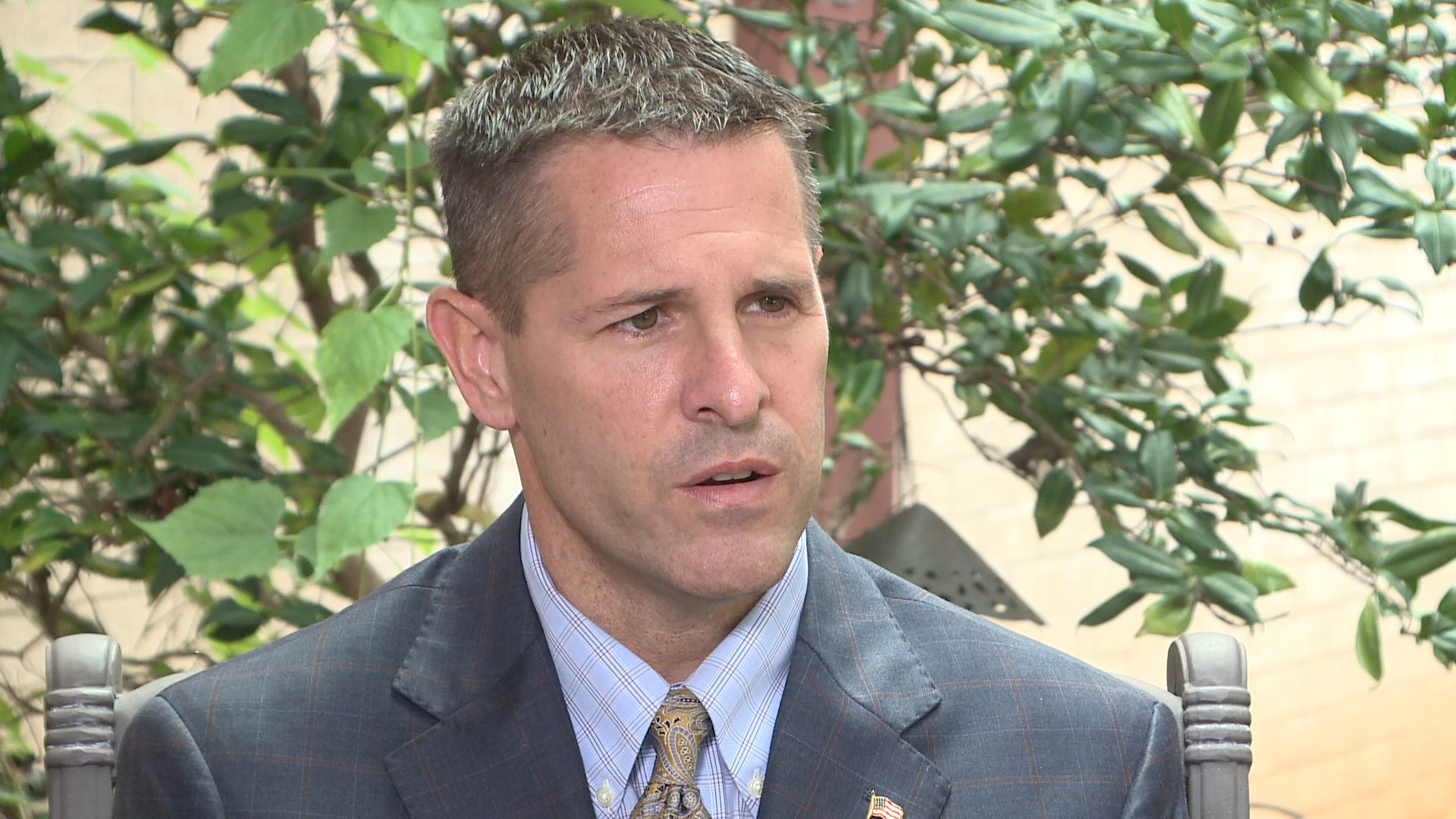 Jay Town, the U.S. attorney for the Northern District of Alabama, on Friday announced his resignation and plans to work at a Huntsville defense contractor and cybersecurity solutions company. 
Town's resignation will be effective Wednesday, July 15, according to a press release. 
"After much thoughtful prayer and great personal consideration, I have made the decision to resign as the United States Attorney of the Northern District of Alabama.  I have tendered my resignation to Attorney General William Barr. General Barr expressed his gratitude for my service to the Department of Justice and to the Northern District and, despite having hoped I would continue in my role, understood and respected my decision," Town said in a statement. 
"I am extremely grateful to President Trump, to whom I also tendered a letter, for his special trust and confidence in me to serve as the U.S. Attorney. It was an honor to be a part of this Administration with an unrivaled class of United States Attorneys from around the nation.  I will forever remain thankful to those who supported my nomination and my tenure as the U.S. Attorney," Town continued.
Town said his job with the unnamed Huntsville defense contractor and cybersecurity solutions company is to begin later this year, and the company is to announce his position "in a few weeks." 
"The Attorney General of the United States will announce my replacement in the coming days or weeks," Town said in the release.  
Town has served in his position since confirmation by the U.S. Senate in August 2017. Prior to that appointment, Town was a prosecutor in the Madison County District Attorney's office from 2005 until 2017.
Attorney General William Barr in a statement Friday offered gratitude for Town's three years of service. 
"Jay's leadership in his District has been immense.  His contributions to the Department of Justice have been extensive, especially his work on the China Initiative and most recently as a Working Group Chair on the President's Commission on Law Enforcement and the Administration of Justice. I appreciate his service to our nation and to the Justice Department, and I wish him the very best," Barr said in a statement.
The U.S. Justice Department in April 2019 notified Gov. Kay Ivey that the department's lengthy investigation into the state's prisons for men found systemic problems of violence, sexual assaults, drugs and corruption which are likely violations of the inmates' Constitutional protections from cruel and unusual punishment. 
Town's office leads the discussions between the U.S Department of Justice and the state on the prison conditions. 
Problems with violence, deaths and drugs in Alabama's overcrowded, understaffed prisons have not markedly improved in the year's since the U.S. Department of Justice released its report.