Polls find Siegelman beats Marshall
Several reliable polls show, if Alabama's Attorney General's race was held today, Democrat Joe Siegelman would be victorious over Republican  Attorney General Steve Marshall.
Many can't imagine a Democrat winning a statewide office in solidly red Alabama, but the polls commissioned by nonpartisan organizations find the son of former Gov. Don Siegelman winning handily over Marshall, a former Democrat appointed by disgraced former Gov. Robert Bentley. As one consultant framed it, "What irony one [Marshall] was appointed district attorney by Gov. Siegelman the other was raised by him." Adding, "The kid is the winner by a long shot."
Of course, Marshall has distanced himself from his Democrat background, even denying his support for President Barack Obama in his reelection to a second term. The proof will surface about Marshall's ties to Obama very soon.
Siegelman isn't running from his roots but proudly staking his campaign on being an Alabamian not beholden to special interests. On his website, Siegelman says, "Here's my promise to you — as Attorney General of Alabama, I promise to always put the people of Alabama first, ahead of Montgomery politics and special interests. Because it's time to bring our government back home to the people this state belongs to."
Marshall's campaign is primarily funded by outsiders, including money funneled from in and out-of-state gaming interests. Among the Republican base, Marshall is seen as a wolf in sheep's clothing, a pretender who will do or say anything to win.
Siegelman, in contrast, is presenting a fresh face who wants to run an independent Attorney General's office.
He recently told CBS 42, "I view the Attorney General's office as a non-political office. And I still don't like politics, and I don't know that I ever will," Siegelman said. "I think this is the one office where if you have a D beside your name or an R beside your name it shouldn't matter because to do this job right you have to be an independent."
The same polls find that if Siegelman faces former Attorney General Troy King in November's general election, Siegelman would be soundly defeated.
Marshall and King face each other in the July 17 Republican runoff.
Print this piece
Buttigieg to visit Alabama on Sunday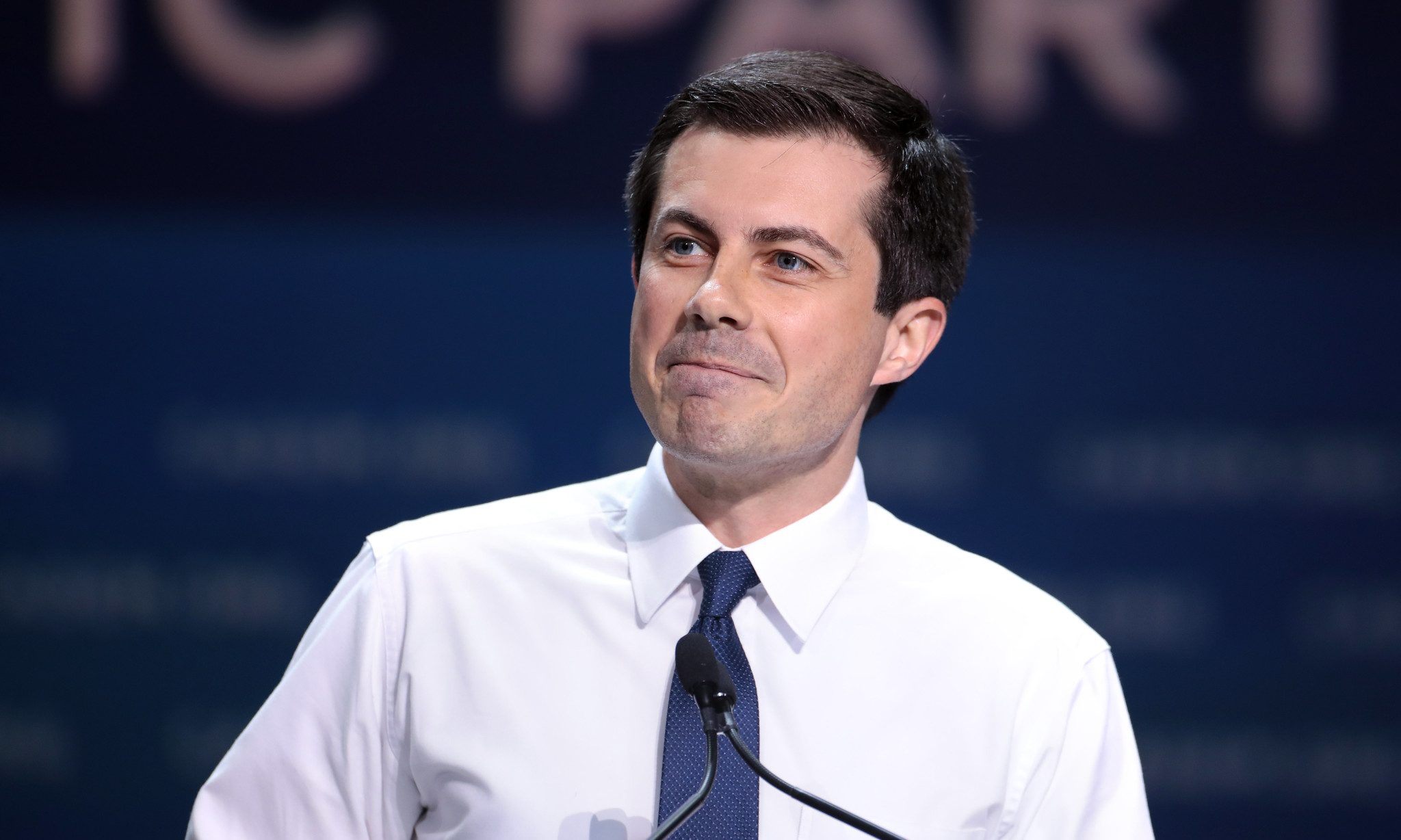 Democratic presidential candidate South Bend Mayor Pete Buttigieg will be in Selma Sunday for a short visit in observance of the anniversary of "Bloody Sunday." The Pete for America campaign also announces that they will be hosting more than 100 events in Alabama this weekend as part of their get-out-the-vote (GOTV) effort ahead of the Super Tuesday Democratic presidential primary.
As part of that effort, Pete for America announced an Alabama television ad purchase in the Birmingham and Montgomery media markets featuring an Alabama-specific digital ad program to reach more voters. Miss Black America Ryann Richardson and NAACP leader Lammell McMorris will be participating in these efforts with an online town hall on Monday.
"We are building the campaign that will not only win the nomination, but will defeat Donald Trump in November," said Stephenine Dixon the Alabama State Director for Pete for America. "We know Pete's message is resonating in Alabama –– voters are tired of the politics of division and dysfunction. And Pete is the candidate offering bold solutions to our country's greatest challenges in a way that actually unites the country. To propel Pete to the nomination, we're taking Pete's message to voters with 100 events across the state of Alabama ahead of the primary. We're also running a first-of-its-kind GOTV program that combines digital organizing, paid media, and our boots-on-the-ground organizing to reach Alabama voters."
The Pete for America will launch a new targeted digital advertising program in Alabama featuring state-specific digital ads. The ad buy includes user-generated content of voters across Alabama explaining why they're supporting Pete.
Blacks in Alabama vote Democratic at a rate well in excess of 90 percent and are overwhelmingly the majority of Democrats in Alabama. Conservative talk radio host and recent Medal of Freedom recipient Rush Limbaugh recently predicted that Buttigieg will not attract support from Blacks saying that "America is not ready" to see two gay men kissing on stage.
Buttigieg responded to Limbaugh's comments, "I love my husband." If elected, Buttigieg would be the first openly gay man elected President of the United States. At age 38, he also would be the youngest President in the history of the country.
Buttigieg volunteers are direct messaging each of their social media followers to encourage them to move their online support to offline action. The campaign claims that they're asking them about their plan to vote and whether they can knock doors and get plugged into on the ground work.
The TV ad titled "Urgent," underscores what the campaign calls Pete's unifying vision for our future that will heal our country so we can begin tackling our greatest challenges.
The online community town hall will be at 12:00 PM CST featuring Miss Black America Ryann Richardson and NAACP leader Lamell McMorris.
For GOTV, the campaign will have 30,000 volunteers across the Super Tuesday states hosting hundreds of voter contact events –– including "knock your block" events, block parties, phone banks, canvass launches, and more to mobilize voters to vote on March 3rd. Pete for America is not just asking volunteers to phone bank and knock on the doors of strangers. Rather, the campaign is having them reach out to their own personal community –– their friends, neighbors, and networks to make a personal case for why they need to vote for Pete.
The events in Selma commemorate the attempted crossing of the Edmund Pettus Bridge by voting rights marchers during the Civil Rights Movement over 50 years ago. Then Governor George C. Wallace ordered the then all White Alabama State Troopers to use force to prevent the marchers from crossing the bridge and coming to Montgomery. The events made national and international headlines. The Rev. Martin Luther King Jr. rushed to Alabama along with hundreds of additional civil rights supporters and eventually made that march to Montgomery.
There reportedly will be four presidential candidates in Selma this weekend. Buttigieg is one of the four. U.S. Senator Elizabeth Warren (D-Massachusetts) is reportedly also coming to the state. Former Vice President Joe Biden has staked his campaign on doing well with African Americans. The Alabama Democratic Conference (ADC) has endorsed former New York City Mayor Michael Bloomberg.
Buttigieg narrowly won the Iowa Caucus and had a strong second-place finish in the New Hampshire primary; though he performed poorly in the Nevada Caucus.
Print this piece