Johnny Mack Morrow expresses no confidence in Kim Ennis as President of Bevill State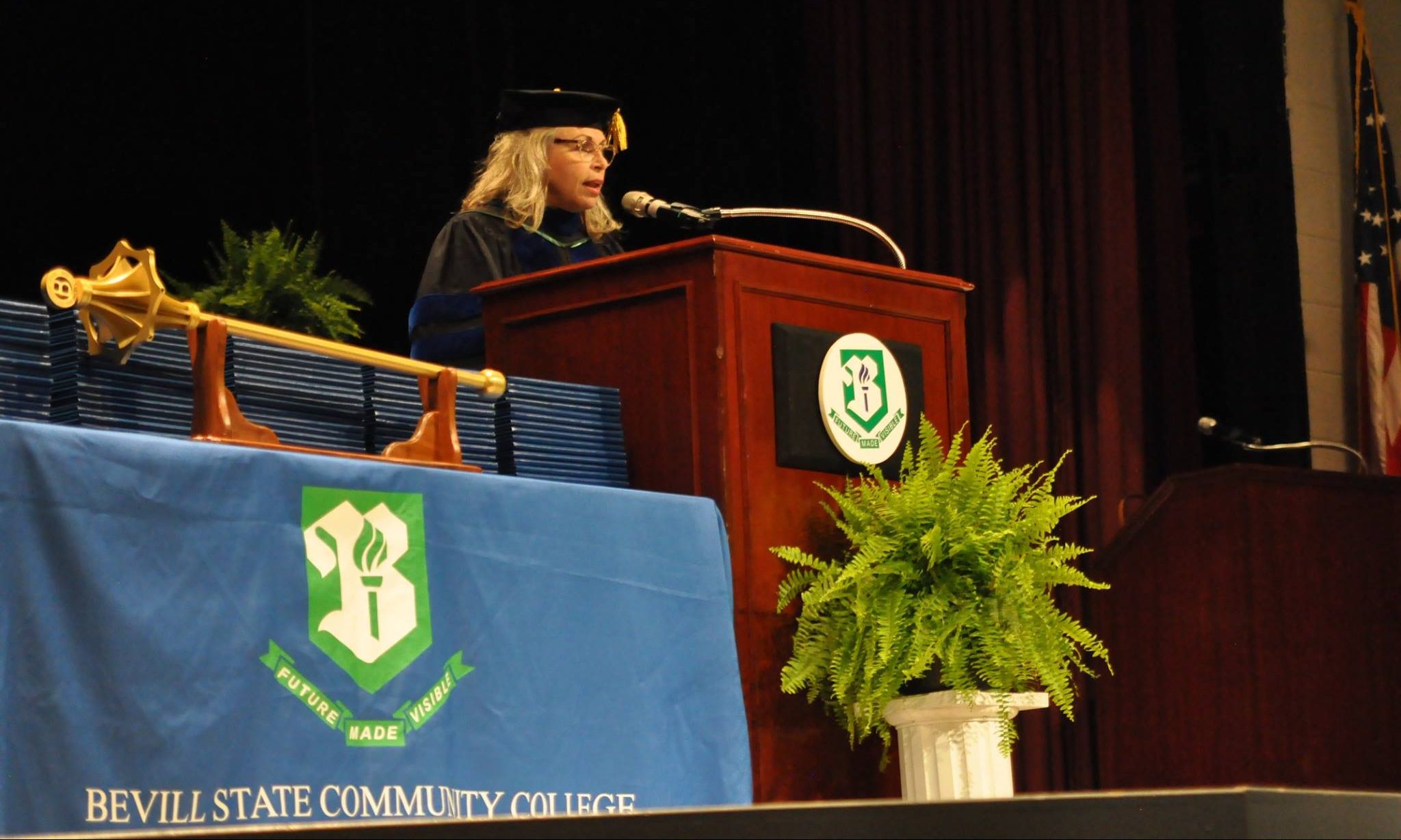 State Rep. Johnny Mack Morrow, D-Red Bay, on Tuesday introduced the Legislative Advisory Task Force-Bevill State Hamilton Campus at a news conference. The group also announced that they unanimously have voted no confidence in Kim Ennis as President of Bevill State. The group is concerned about plans to cancel some programs at Bevill State Hamilton Campus.
"It has been more than one month since I, as a member of the Alabama Legislature whose District is in located within the Hamilton Campus's service area, contacted President Ennis and requested that she immediately cease any plans or activities aimed at closing any program at Bevill State Hamilton," Rep. Morrow said. "Closing any two year technical program is an issue that has been addressed by the Alabama Legislature. The review procedures provided in Section 16-5-8, Code of Alabama 1975, as most recently amended by Act 2000-409, and Chapter 300-2-2 of the Alabama Administrative Code, both remain applicable to community colleges. This review procedure, put in place by the Alabama Legislature, should have been followed by President Ennis when she decided to close these four technical programs but was not. I have also been told that any college desiring to close any program should also contact the Alabama Community College System Office directly for information and assistance because there are many issues a community college should consider before closing a program. I have not verified whether President Ennis did this or not."
"President Ennis, in announcing the closure of the four programs, said that an in depth study had been conducted and that her recommendations were based on that study," Rep. Morrow continued. "I have not been able to find one person within my Legislative District who was contacted by President Ennis as she was doing this study. Not one educator. Not one community leader. Not one business and industry leader was contacted. I have repeatedly asked for a copy of this study and have been denied. President Ennis did forward to me an email that read, "here is the information that you requested." There was no study. What we now know is that a college president living in the Jasper area deciding that she wanted the four technical programs moved to her community. She would rather have the four technical programs in Walker County training the Walker County workforce than in Marion county. This was her motive and it was the basis for her decision. Again I repeat there was no study!"
Morrow asked if there any federal funding issues involved in any of the four technical programs that were being moved from the Hamilton Campus? Where is the supervision of two-year college presidents? Have accrediting entities such as the Southern Association of Colleges and Schools been informed? The legislature increased the appropriations to two-year colleges by almost twenty million dollars in FY 2019. Where will Bevill spend their additional money?
Morrow called on Alabama Governor Kay Ivey (R) to get involved and get answers to his questions.
"Because of this vicious attack on Bevill State Hamilton Campus I have created THE LEGISLATIVE ADVISORY TASK FORCE-BEVILL STATE HAMILTON," Morrow announced. "I feel that we, as legislators, representing the service area of the Hamilton Campus, must be kept informed as we move forward. We now know that the decision makers in Jasper will make decisions that are not in our best interest. We also know that they will misrepresent the truth to get what they want (our workforce programs)."
Morrow announced that Paula Reeves and Scott Hunt will serve as co-chairs of the Task Force.
The Legislative Advisory Task Force-Bevill State Hamilton Campus unanimously voted no confidence in Kim Ennis as President of Bevill State. The Task Force is seeking a meeting with Chancellor Jimmy Baker.
Bevill State Community College has 3,874 students spread out on four campuses: Jasper, Sumiton, Hamilton, Fayette; and the Pickens Center in Carrollton. It is a 56 mile drive from Hamilton to Jasper and can take over two hours of drive time to make the round trip.
According to the college web site, Sumiton has 939 students, Jasper has 680, Fayette and Pickens: 660; while  Hamilton has just 464. Additionally there are 540 online students and 564 in dual enrollment at off-site locations (typically high schools).
According to reporting by the "Daily Mountain Eagle," the eliminated programs include auto body repair and diesel mechanics technology on the Sumiton campus; and automotive technician, advanced design engineering and machine tool technology on the Hamilton campus.
Community leaders in Hamilton and Marian County have concerns that downgrading the technical programs offered at the Hamilton Campus will make it harder for them to recruit employers to the area.
At a public hearing in May, President Ennis said that the college currently has a $30 million operating budget, $23 million of that is salaries and benefits. The college however receives just $15 million from the state. Tuition and fees cover the rest of the budget, which includes maintaining multiple campuses and 55 buildings.  The college had been running a deficit before Dr. Ennis became President.
"We've had to make some immediate cuts, because from Montgomery, I have been told, 'You've got to balance your budget,'" Ennis said. "We've done an in-depth study of our data — every program that we offer…We haven't made any decisions that didn't have data to support those decisions."
"For a program to be considered viable, you have to have at least eight graduates per year," Ennis told the crowd. "We've been studying our data for six months in conjunction with Montgomery."
Bevill State Community College is searching for a Chief Financial Officer.
Johnny Mack Morrow has served seven terms in the House but is not seeking re-election. Rep. Morrow is instead running to represent state Senate District 6 which is currently held by Senator Larry Stutts, R-Sheffield.
Sen. Stutts is in the July 17 Republican runoff versus Steve Lolley, a banker from Guin.
North Alabama had been a long stronghold of the Alabama Democratic Party. All that unraveled in 2010 when Republicans unseated a number of longtime Democratic incumbents. Longtime District Six incumbent Roger Bedford, D-Russellville, survived the 2010 election, the only North Alabama Democratic Senator to do so; but was narrowly defeated by Stutts in 2014. Winning back Senate District Six is one of the top goals of Alabama Senate Democrats.
Click here to read Nicole Smith's reporting on the public hearing on the cuts in the Daily Mountain Eagle.
AARP's COVID-19 dashboard shows Alabama nursing home lagging behind national averages
In each of five parameters Alabama fared worse than the national average.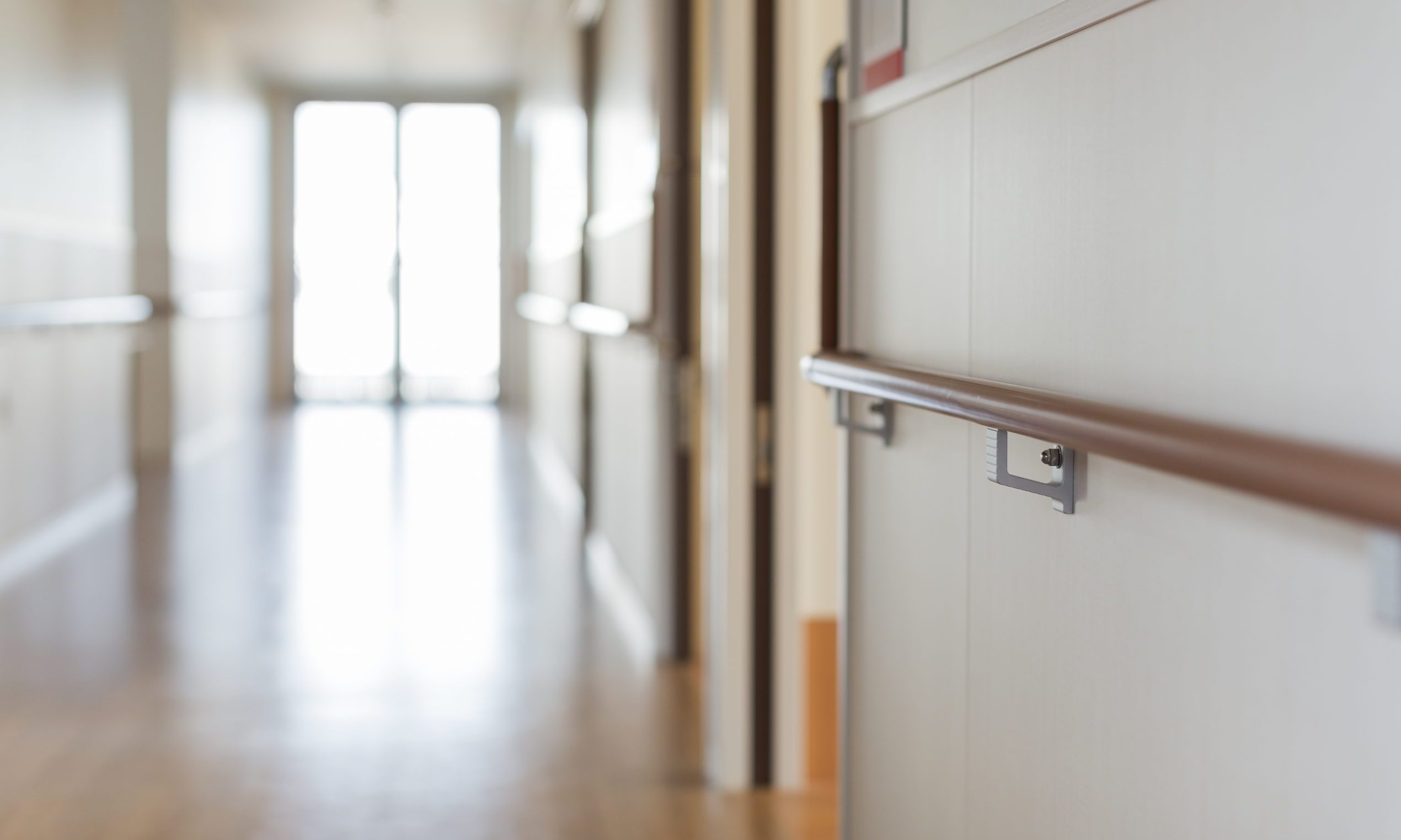 A recently-released dashboard shows that Alabama's nursing homes, residents and staff alike, are suffering due to the COVID-19 pandemic, and there's concern over what may happen in the coming days and weeks. 
"We know we're moving into a very dangerous time right now, with flu season, and weather getting colder and people moving indoors," said AARP Alabama spokeswoman Jamie Harding, speaking to APR on Monday. 
AARP partnered with the Scripps Gerontology Center at Miami University in Ohio in the creation of the dashboard, which in this first set uses data from the Centers for Medicare and Medicaid Services to look at five parameters for the four-week period ended Sept. 20. 
In each of the five parameters — nursing home resident deaths per 100 residents, resident cases per 100 residents, staff cases per 100 residents, supply of personal protective equipment and staffing shortages — Alabama fared worse than the national average.
In the last month, there were 1.03 COVID-19 deaths among Alabama nursing home residents per 100 residents, tying with Mississippi as the second highest death rate in the nation, coming just behind South Carolina, which had the most, at 1.2 deaths per 100 residents, according to the AARP reports. 
As of Oct. 14, 45 percent of Alabama's total COVID-19 deaths since the start of the pandemic were among nursing home residents, totaling 1,088 resident deaths at the time, according to the dashboard. For the four weeks ending Sept. 20, nursing home residents made up 48 percent of the state's deaths. 
Harding also noted that by the time CMS publishes the nursing home data "it's about two to three weeks old" so the public isn't getting up-to-date information on what's happening in nursing homes, but she said at least the AARP's dashboard will show trends in the data over time. 
"We want the state, we want our leadership to take this data seriously, to see that we are not performing well on these five metrics, which are very critical metrics, and we want to know how this is going to be addressed," Harding said. 
The Alabama Department of Public Health has declined to release county-level or facility-level details on coronavirus in long-term care facilities and nursing homes, citing privacy concerns. 
"So that's the problem, and Alabama has stubbornly refused to release daily reports, and remains one of just a handful of states still refusing to release the daily report, and we really have no good answer," Harding said. 
Harding also discussed a COVID-19 outbreak at the Attalla Health and Rehab, first reported by AL.com, in which the facility had to be evacuated due to a huge spike in cases there, peaking on July 10. Some residents were taken to a local hospital, while others were taken to Gadsden Health and Rehab and Trussville Health and Rehab, sparking an outbreak of COVID-19 at Trussville Health and Rehab. 
AL.com's reporting noted that while at least 10 states have special strike teams ready to send staff and supplies to nursing homes experiencing an outbreak, Alabama does not. 
The new outlet quoted Dr. Karen Landers, assistant state health officer with the Alabama Department of Public Health as saying that the department doesn't have the staffing to form such teams. 
"That is an indication that this was a problem they were never prepared for, and they should have been," Harding said.  "They are the Department of Public Health. This is their work. This is their job." 
Harding also said that as of at least the end of September, the Alabama Nursing Home Association hadn't yet begun spending the $50 million in CARES Act funds, which Gov. Kay Ivey announced on Aug. 7 would be made available to reimburse state nursing homes via the hospital association's Education Foundation for the cost of fighting against COVID-19. 
John Matson, ANHA's spokesman, told ABC 33/40 reported on Sept. 28 that the funds were in a holding account and the first claims should be paid in early October. Matson said an accounting firm had been hired  to help handle the administration of the funds. 
Harding expressed concern that the federal aid wasn't being spent to help protect state nursing homes quickly enough, and said that the Attalla nursing home outbreak was made worse by a staffing shortage as workers either became sick themselves or quit to protect themselves and their loved ones. Alabama nursing homes weren't overstaffed before the pandemic, she said. 
"We would like to see some of that $50 million dollars spent to address staffing emergencies," Harding said. 
Matson, in a response to APR on Monday, said that since mid-March, Alabama's nursing homes have been in the center of a fight to defend the most vulnerable citizens of our state from the most insidious and infectious virus attack in the last century. 
"Every resource has been pushed to the extreme," Matson said. "While critics have the luxury of creating dashboards generated from government databases, the caregivers of Alabama's nursing homes have relentlessly fought day-by-day, risking their own health, to care for the residents who depend on us. Our people are heroes and our nursing homes have met an unprecedented challenge." 
Matson said every dollar of the $50 million spent must be justified by documentation, every claim is to be audited by an independent auditing firm before reimbursements are approved and ANHA filed regular reports to the Alabama Department of Finance which are publicly viewable. 
ANHA's report for September, filed Oct. 15, states that many facilities were just then become eligible to apply for some of those $50 million due to requirements that the facilities deduct from amounts claimed any other coronavirus aid the facility may have received from other sources, such as the "Medicaid COVID add-on of $20 per day per Medicaid patient, DHHS Provider Relief Funds; and SBA payroll Protection payment loans attributable to payroll, if any." 
"Therefore, due to the application of these mitigants, many facilities are just now becoming eligible to apply for and receive funds," the report reads. 
The September report also states that to guard against funds not being available "in the event of a second or later COVID-19 wave, the Foundation is holding back 25% of approved claims." 
The report also says that 12 facilities as of Sept. 30 were approved for $6.5 million in claims, with $1.6 to be held back for possible future COVID-19 waves. As of Oct. 13, there were $10.4 million in pending claims filed by 65 facilities, according to the report, and there were $16.9 million on total claims paid or pending.