Georgia celebrates lottery's 25th anniversary, Gov. Ivey supports letting people vote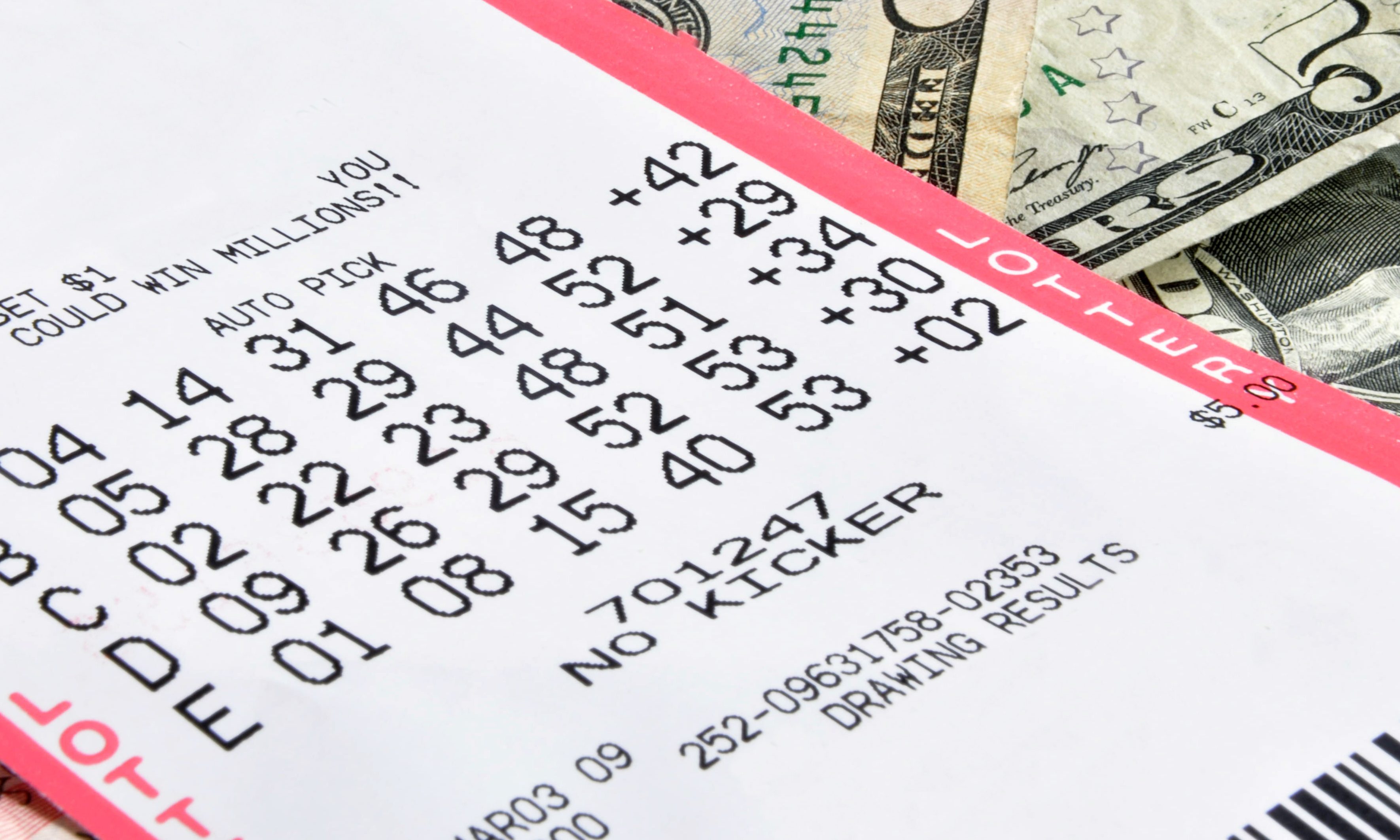 Last week, Georgia celebrated the 25th anniversary of its state education lottery, which has helped send more than 3 million Georgia kids to college and pre-K programs.
At the recent recognition ceremony, Georgia Republican Gov. Nathan Deal remembered the personal dilemma he faced when the state assembly needed a two-thirds majority to pass legislation to let the public vote on a constitutional amendment that would allow for a state lottery.
"I wrestled with the issue, as did many people in the General Assembly," Deal said, according to AJC. "And I finally decided I shouldn't let my personal conviction take away the opportunity for the general public on the issue."
In Alabama — where residents have spent millions over the last 25 years snapping up lottery tickets and scratch-off cards, helping send Georgia's young people to college and fund its pre-K programs — Republican Gov. Kay Ivey has wrestled with the same question as Deal.
On Monday, the Alabama Political Reporter asked Gov. Kay Ivey's office if she believes it's time for Alabama to look at implementing a lottery.
"Governor Ivey fully supports the people's right to vote on a constitutional amendment to allow a lottery," said Ivey spokesperson, Daniel Sparkman.
It was the first public pronouncement by Ivey that she would back a lottery vote.
Gov. Ivey's Democratic rival, Tuscaloosa Mayor Walt Maddox, has made passing a statewide lottery part of his campaign promises if elected governor in November.
"We can do this type of investment, $300 million-plus, without raising a single dime of taxes," said Maddox. "All we have to do is have the courage of convictions to let the people of Alabama vote on this very important measure to Alabama's future."
Deal said 25 years later, he's glad he chose to trust the people to decide on a state lottery.
Gov. Ivey seems poised to follow her Republican friend's example and let the people decide on a lottery.
There is some speculation that Gov. Ivey may call a special session that would allow for a constitutional amendment to be on the ballot for November's general election. With Alabama facing massive budget shortfalls in the next fiscal year, and with no hope of raising taxes to fill the void, the prospect of lottery funds is tantalizing. Because the millions are certainly there for the taking, judging by the figures from our neighbors.
In Fiscal Year 2017, the Georgia Lottery remitted $27.1 million to the Georgia Department of Revenue in tax withholdings from lottery prizes, according to Georgia Lottery Corporation.
In the last school year alone, 176,000 students attended colleges in Georgia on the HOPE Scholarship Program, receiving $422.9 million in lottery proceeds. The lottery employs approximately 360 individuals in eight offices across the state. Additionally, retail lottery partners use over 50,000 clerks. Georgia's Pre-K program received $365 million in lottery proceeds last year with more than 84,000 four-year-olds currently receiving a jump start to their education.
Alabama remains one of just a handful of states that doesn't offer a lottery, while its citizens rush to neighboring states, like Georgia, Florida and Tennessee, to purchase lottery tickets providing thousands of those state's young people with a better opportunity to receive a quality education.
Tennessee recently used its lottery proceeds to make community colleges in the state free to Tennessee residents. It also has dumped millions into pre-K and advanced preschool programs. Florida, in the meantime, has sent more than 775,000 young people to college on its Bright Futures scholarship program. And shortly after implementing the lottery, Florida also removed its state taxes on gas and food.
Print this piece
Birmingham's mask ordinance to expire Friday
Birmingham's ordinance requiring citizens to wear masks while in public is set to expire Friday. 
Birmingham Mayor Randall Woodfin in a statement Tuesday cautioned the public against letting their guard down, however, and said despite the expiration of the ordinance, the public should continue to wear masks while out to help prevent the spread of coronavirus. 
"The City of Birmingham implemented the mandatory face covering ordinance as an additional level of protection as the state began the phased re-opening process. I want to thank the people of Birmingham for following the law. The ordinance raised the level of awareness to the importance of wearing a face covering when in public and within six feet of other people," Woodfin said in the statement. "While the ordinance is set to expire on Friday, we must not let our guard down. Public health leaders say covering your nose and mouth is a critical tool to help reduce the spread of coronavirus. I urge everyone to keep social distancing, wear face coverings in public, and do what you can to limit the spread." 
City employees and guests to city facilities will still be required to wear face coverings after the ordinance expires Friday, according to Woodfin's statement.
The Birmingham City Council, with one dissenting vote, approved the ordinance on April 28  requiring the wearing of masks while in public, which went into effect May 1. Failure to comply with the ordinance could result in a fine of up to $500 and/or 30 days in city jail. Failure to comply with the ordinance could result in a fine of up to $500 and/or 30 days in city jail. 
The ordinance had been set to expire May 15, but City Council members later agreed to extend the measure until May 29. 
The Birmingham City Council's decision to require the wearing of masks came after Gov. Kay Ivey replaced her "stay-at-home" order with a less restrictive "safer-at-home" order, which allowed some businesses to reopen with social-distancing restrictions.
The number of new confirmed cases of coronavirus across Alabama last week was higher than during any other week since the pandemic began and increase faster than in 46 other states and the District of Columbia, according to an APR analysis of data from The COVID Tracking Project.

The Centers for Disease Control and Prevention recommends that, because of the virus's approximately two-week incubation period when a person could have coronavirus but show no symptoms, people should practice social distancing by keeping 6 feet from others and wear face masks while in public.
Doing so not only helps protect the wearer of the mask, but also all those around them. 
"It is critical to emphasize that maintaining 6-feet social distancing remains important to slowing the spread of the virus," the CDC's website states.  "CDC is additionally advising the use of simple cloth face coverings to slow the spread of the virus and help people who may have the virus and do not know it from transmitting it to others."
Print this piece