Georgia celebrates lottery's 25th anniversary, Gov. Ivey supports letting people vote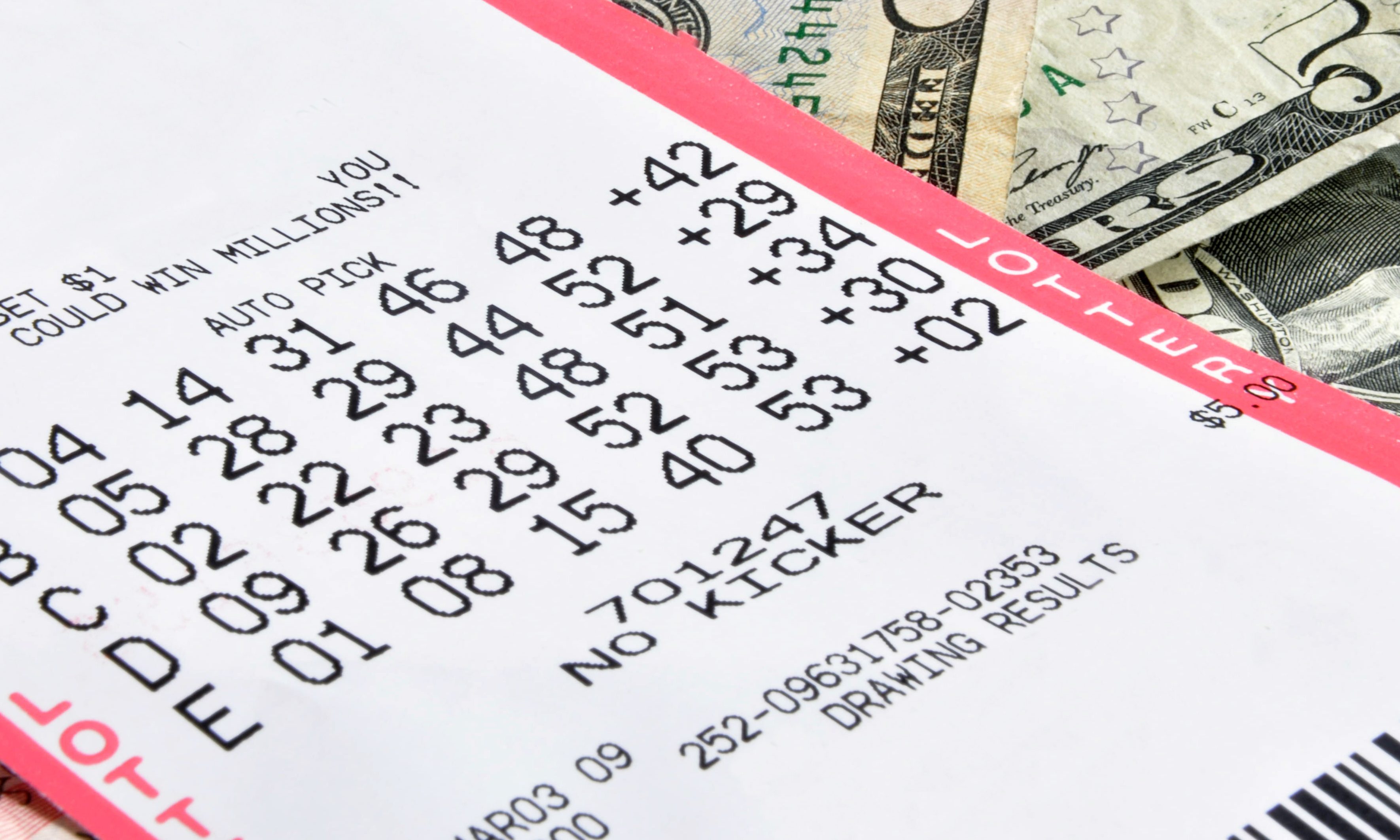 Last week, Georgia celebrated the 25th anniversary of its state education lottery, which has helped send more than 3 million Georgia kids to college and pre-K programs.
At the recent recognition ceremony, Georgia Republican Gov. Nathan Deal remembered the personal dilemma he faced when the state assembly needed a two-thirds majority to pass legislation to let the public vote on a constitutional amendment that would allow for a state lottery.
"I wrestled with the issue, as did many people in the General Assembly," Deal said, according to AJC. "And I finally decided I shouldn't let my personal conviction take away the opportunity for the general public on the issue."
In Alabama — where residents have spent millions over the last 25 years snapping up lottery tickets and scratch-off cards, helping send Georgia's young people to college and fund its pre-K programs — Republican Gov. Kay Ivey has wrestled with the same question as Deal.
On Monday, the Alabama Political Reporter asked Gov. Kay Ivey's office if she believes it's time for Alabama to look at implementing a lottery.
"Governor Ivey fully supports the people's right to vote on a constitutional amendment to allow a lottery," said Ivey spokesperson, Daniel Sparkman.
It was the first public pronouncement by Ivey that she would back a lottery vote.
Gov. Ivey's Democratic rival, Tuscaloosa Mayor Walt Maddox, has made passing a statewide lottery part of his campaign promises if elected governor in November.
"We can do this type of investment, $300 million-plus, without raising a single dime of taxes," said Maddox. "All we have to do is have the courage of convictions to let the people of Alabama vote on this very important measure to Alabama's future."
Deal said 25 years later, he's glad he chose to trust the people to decide on a state lottery.
Gov. Ivey seems poised to follow her Republican friend's example and let the people decide on a lottery.
There is some speculation that Gov. Ivey may call a special session that would allow for a constitutional amendment to be on the ballot for November's general election. With Alabama facing massive budget shortfalls in the next fiscal year, and with no hope of raising taxes to fill the void, the prospect of lottery funds is tantalizing. Because the millions are certainly there for the taking, judging by the figures from our neighbors.
In Fiscal Year 2017, the Georgia Lottery remitted $27.1 million to the Georgia Department of Revenue in tax withholdings from lottery prizes, according to Georgia Lottery Corporation.
In the last school year alone, 176,000 students attended colleges in Georgia on the HOPE Scholarship Program, receiving $422.9 million in lottery proceeds. The lottery employs approximately 360 individuals in eight offices across the state. Additionally, retail lottery partners use over 50,000 clerks. Georgia's Pre-K program received $365 million in lottery proceeds last year with more than 84,000 four-year-olds currently receiving a jump start to their education.
Alabama remains one of just a handful of states that doesn't offer a lottery, while its citizens rush to neighboring states, like Georgia, Florida and Tennessee, to purchase lottery tickets providing thousands of those state's young people with a better opportunity to receive a quality education.
Tennessee recently used its lottery proceeds to make community colleges in the state free to Tennessee residents. It also has dumped millions into pre-K and advanced preschool programs. Florida, in the meantime, has sent more than 775,000 young people to college on its Bright Futures scholarship program. And shortly after implementing the lottery, Florida also removed its state taxes on gas and food.
Jones introduces bill to encourage investments in minority-serving banks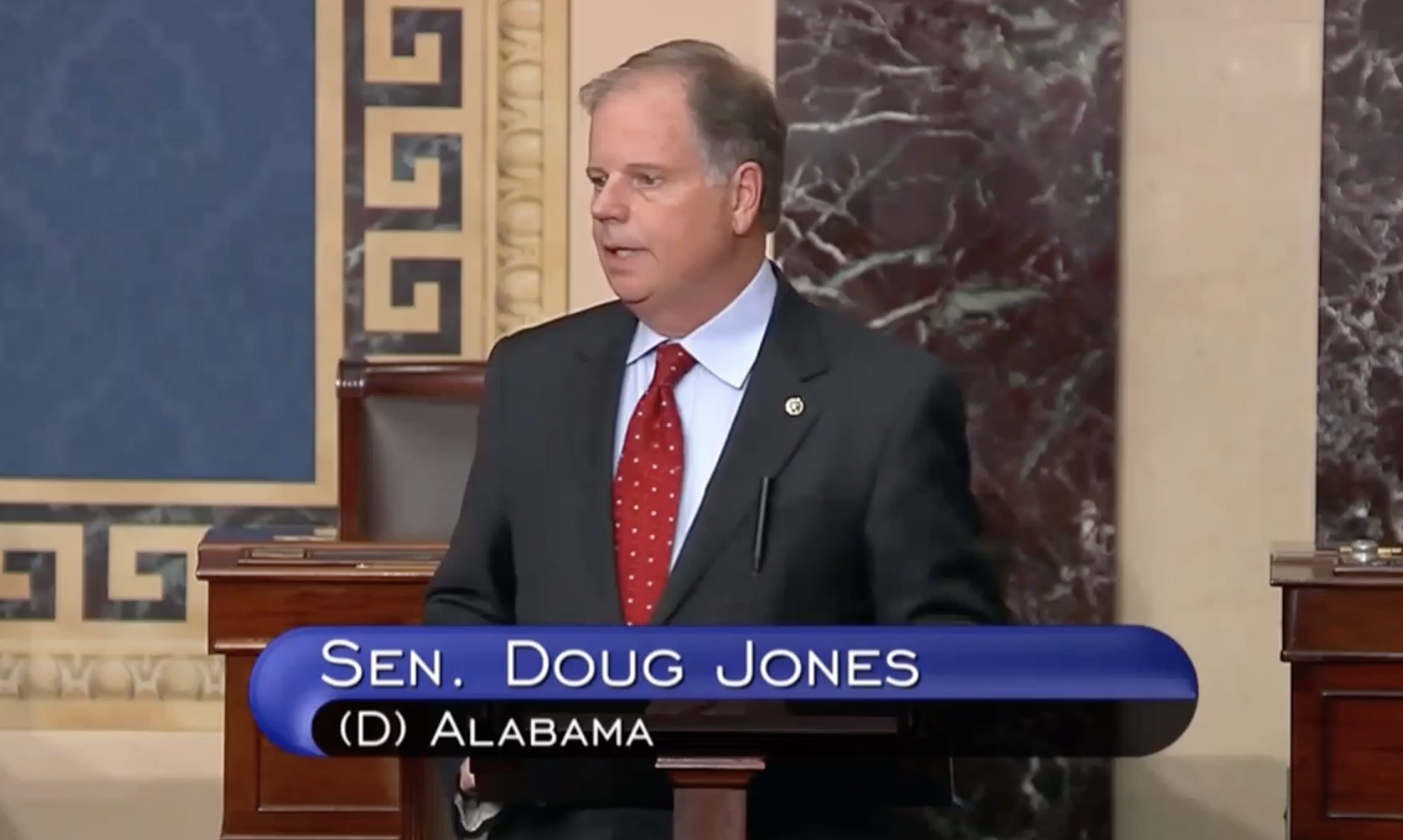 U.S. Senator Doug Jones, D-Alabama, on Tuesday introduced legislation that would encourage investments in banks that serve minority communities. 
"One of the biggest hurdles for minority entrepreneurs is access to capital," Jones said in a statement. "That's why this bill is so important. Increasing access to capital at the banks that serve minority communities will help expand financial opportunities for individuals and business owners in those communities." 
Jones, a member of the Senate Banking Committee, in April urged the Federal Reserve and the U.S. Treasury to support Community Development Financial Institutions (CDFIs) and minority-owned banks disproportionately affected by the COVID-19 pandemic, and he threw his support behind more federal funding for small community banks, minority-owned banks and CDFIs during the recent Paycheck Protection Program (PPP) replenishment. 
According to a press release from Jones's office, the bill would attract investments to those financial institutions by changing rules to allow "minority-owned banks, community banks with under $10 billion in deposits" and CDFIs to accept brokered deposits, or investments with high interest rates, thereby bolstering those institutions and encourage them to invest and lend in their communities. It would also allow low-income and minority credit unions to access the National Credit Union Administration's Community Development Revolving Loan Fund.
"Commonwealth National Bank would like to thank Senator Jones for his leadership in introducing the Minority Depository Institution and Community Bank Deposit Access Act. As a small Alabama home grown institution, this proposal will allow us to accept needed deposits without the current limitations that hinder our ability to better serve the historically underserved communities that our institutions were created to serve. We support your efforts and encourage you to keep fighting the good fight for all of America," said Sidney King, president and CEO of Commonwealth National Bank, in a statement. 
 "The Minority Depository Institution and Community Bank Deposit Access Act is a welcomed first step in helping Minority Depository Institutions like our National Bankers Association member banks develop the kinds of national deposit networks that allow our institutions to compete for deposits with larger banks and to better meet the credit needs of the communities we serve. The National Bankers Association commends Senator Jones' leadership on this issue, and we look forward to continuing to engage with him on the ultimate passage of this proposal," said Kenneth Kelly, chairman of the National Bankers Association, in a statement.
A recent report by the Brookings Institute highlighted problems minority-owned businesses had accessing federal COVID-19 relief aid from PPP loans. Researchers found that it took seven days longer for small businesses with paid employees in majority Black zip codes to receive PPP loans, compared to majority-white communities. That gap grew to three weeks for non-employer minority-owned small businesses, the report notes.
The report also states that while minority-owned small businesses, many of which which are unbanked or underbanked, get approximately 80 percent of their loans from financial technology companies (fintechs) and online lending companies,  fintechs weren't allowed under federal law to issue PPP loans until April 14.