Marshall discusses his wife's suicide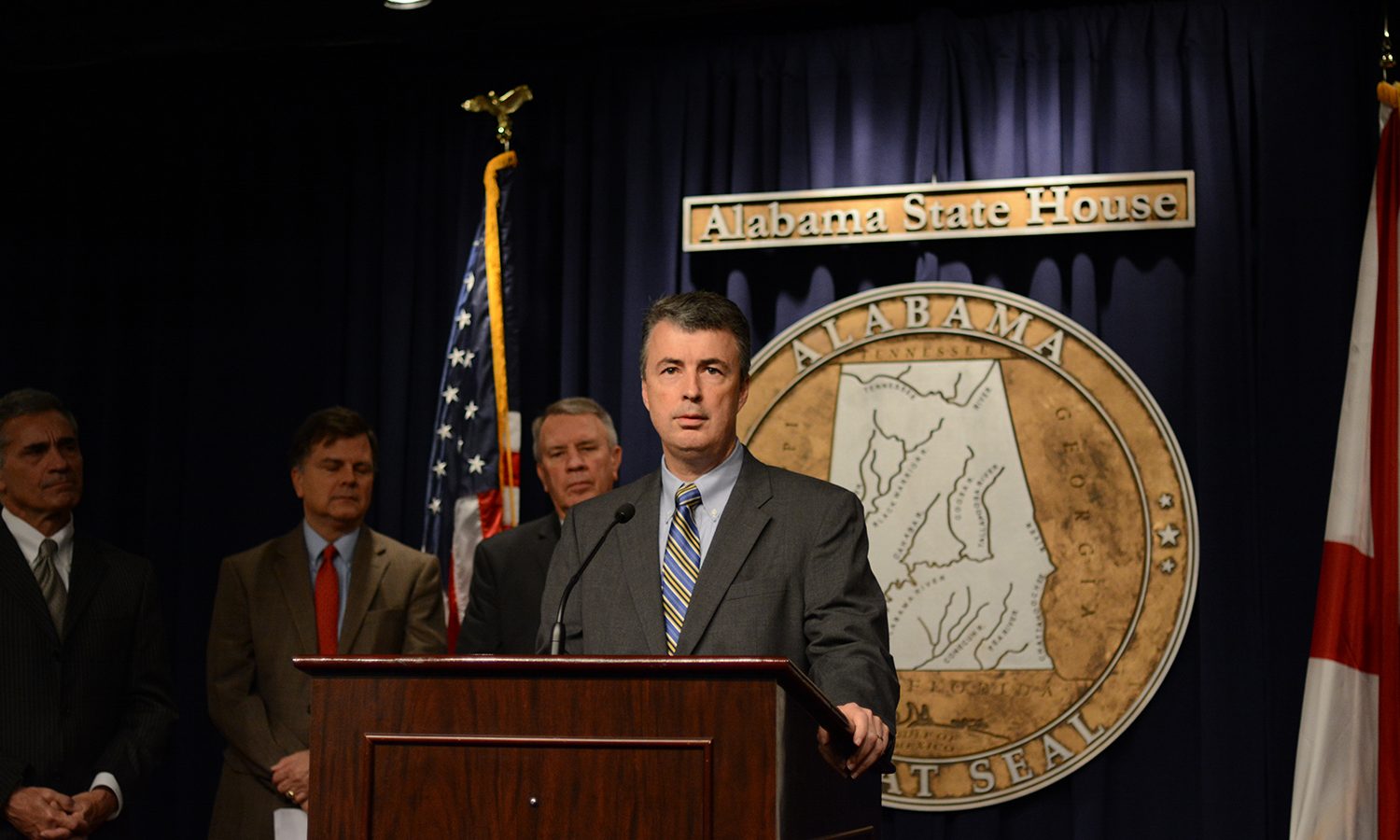 Alabama Attorney General Steve Marshall (R) held a press conference Wednesday to discuss his deceased wife's history of mental illness and those last tragic months of her life that ended with her suicide in Murfreesboro, Tennessee.
"Folks were watching where she went and where she was going. I don't know if it is true, but that was her perception and her reality," Marshall said. "Her answer was to leave the state."
AG Marshall said that his wife, Bridgette Marshall, moved to Murfreesboro Tennessee a few months ago because "she knew that she had a problem," and was fearful that reporters would find out that she had been committed to a mental health hospital in the past and that her mental health issues would be exposed.
Steve Marshall made the point Wednesday of calling out bloggers claiming to be journalists that write false and misleading stories.
Fearing the media, Mrs. Marshall fled. Marshall said that while they knew what town she was in, they did not know what apartment she was living in until May and did not know the apartment number until this weekend.
Marshall said that he and the family begged her not to leave but respected her right to do so.
Bridgette Marshall came down from Tennessee on June 5 for the election night. They spent that night together and celebrated her birthday the next day. He spent that afternoon working on keeping his job, and when he got home, she had left a letter to him on their dresser. It is our understanding that that was the last time Steve Marshall saw his wife in this life.
They did talk on the phone, but it was getting harder for the family to reach her. Then she appeared to get better, and there was talk of getting her an apartment in her beloved Albertville. The couple had sold their home in Albertville in February.  Marshall had an apartment in Montgomery.
Saturday she was concerned about some bruises that had appeared on her feet. They made plans for her parents to journey to Murfreesboro to take her to the hospital. On Sunday morning, they phoned her about the plans for the trip; she said, "I won't be alive when you get her."
Her desperate parents gave the call to Steve for him to try to talk her out of ending her own life.
"I couldn't reach her," Marshall said. "I am tired of being tired," she said. "Do you want to hear it?" Marshall said no, and she hung up the phone.
According to the Murfreesboro PD, a female relative called to report Bridgette Marshall's talk of ending her life. Marshall said he called the police.  When the police arrived, they stated that Bridgette Marshall had killed herself with a firearm.
This is the third suicide that their family has had to deal with Marshall said at the press conference.
"It is the most personal secrets that this family had, and it was robbed from us," Marshall said.
Marshall said that all of her family and friends are asking what they could have done differently to prevent Bridgette's death. Marshall said that he wonders whether or not she would still be here if he had not accepted the job as Attorney General.
"I will be haunted by that for the rest of my life," he said. "At times like this, I ask myself why anybody runs for public office."
"Please allow us to celebrate her life and no longer have to discuss her death," Marshall said.
Bridgette Marshall will be buried on Friday in the dress that she bought for her daughter's wedding, an event that Bridgette did not live to see. Faith Marshall the couple's only child.
Bridgette Marshall was 45 years old.
Steve Marshall was appointed AG by former Governor Robert Bentley (R). Marshall was a longtime Democratic District Attorney in Marshall County who switched parties a few years ago. He accepted the appointment for the post that was made vacant by Bentley's appointment of Luther Strange as Attorney General.
Marshall will face former Attorney General Troy King (R) in the Republican primary runoff on July 17.
The eventual winner of the Republican primary will face Joseph Siegelman (D) in the November 6 general election.
Alabama nursing homes can't use rapid COVID-19 test machines without federal guidance
In Alabama, there were 686 coronavirus deaths in long-term care facilities as of Wednesday, which was 42 percent of the state's 1,639 COVID-19 deaths at that point.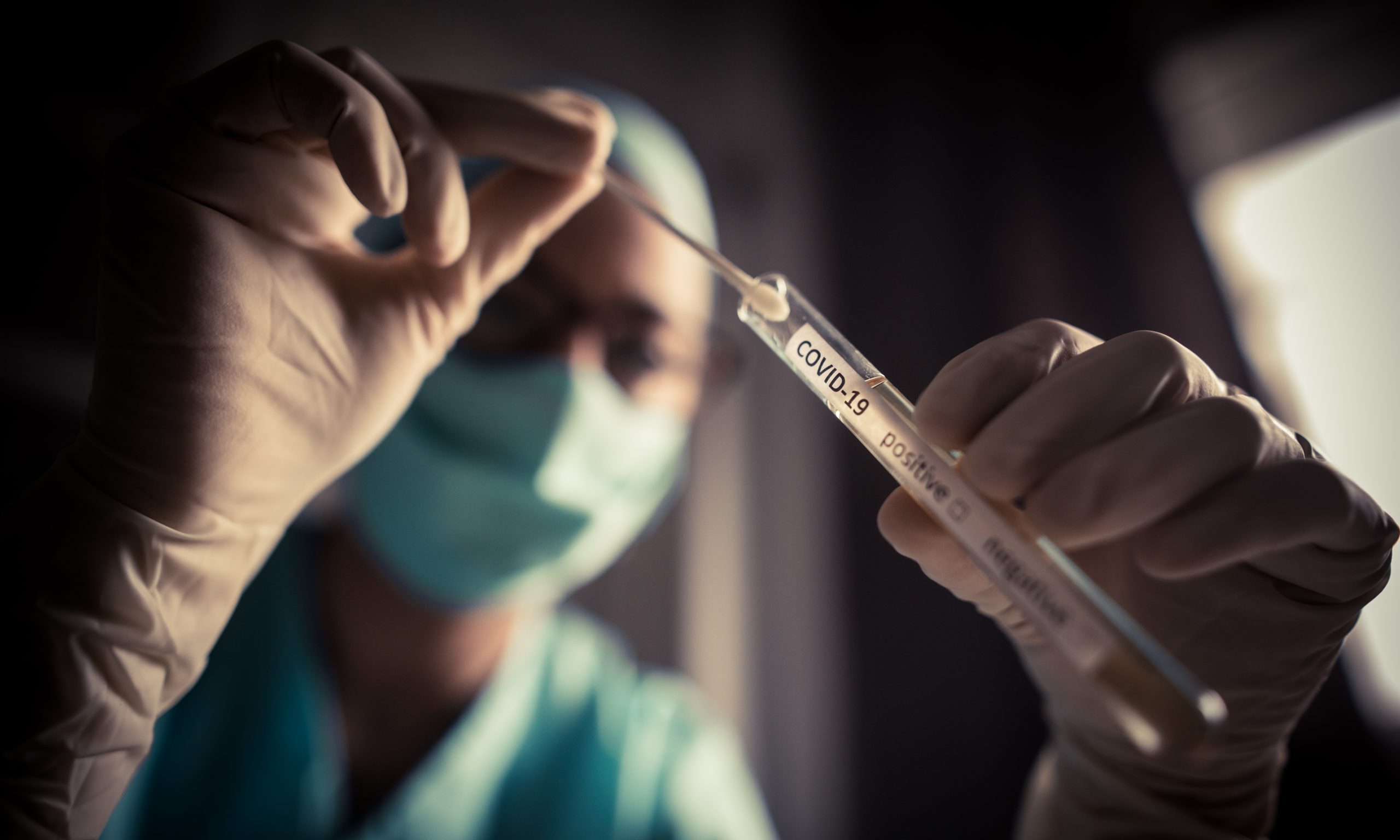 Some Alabama nursing homes have received rapid, point-of-care COVID-19 test machines, but without guidance from the federal agency that sent them, the machines aren't being used.
It's been three weeks since the Centers for Medicare and Medicaid Services in a nationwide conference call with nursing home administrators announced plans to disburse the machines, which can provide results in 15 minutes.
John Matson, director of communications for the Alabama Nursing Home Association, told the Alabama Political Reporter on Wednesday that CMS has said it will send the rapid testing machines to 78 Alabama nursing homes to start, and eventually will supply one to each nursing home in the state. He said some of those 78 facilities have received them while some are still waiting for delivery.
"The biggest thing we're waiting on from CMS is guidance on when and how it wants us to use these machines," Matson said.
Matson said that CMS officials on the July 16 conference call said that regulations and guidance on the testing machines weren't yet ready, but that the agency wanted to go ahead and disburse the machines.
"They wanted to distribute machines and then let the guidance and the regulations catch up," Matson said.
The Trump administration touted the rapid tests machines' ability to bolster testing in nursing homes, which care for older, sick people who are at most risk of serious complications and death due to coronavirus.
As of July 30, 43 states reported 62,925 COVID-19 deaths, which was 44 percent of all coronavirus deaths in those states, according to the Kaiser Family Foundation.
In Alabama, there were 686 coronavirus deaths in long-term care facilities as of Wednesday, which was 42 percent of the state's 1,639 COVID-19 deaths at that point.
While nursing home administrators await those federal guidelines to be able to use the rapid test machines, it's taking longer to get COVID-19 test results from many labs. Matson said some nursing homes are seeing wait times for results as long as a week, which public health experts say makes the results nearly worthless.
"Not every nursing home is experiencing that, but we do know that some are experiencing a longer turnaround time," Matson said.  "As we've said before, knowledge is key, and when we run those tests we need those tests results back in a timely manner so we know how to properly treat our patients and our employees."
The Alabama Department of Public Health on July 31 said that as Alabama continues to see an increase in the number of new COVID-19 cases, it's taking commercial labs and ADPH's lab an average of seven days to get results.
ADPH in the release states that the lengthier turnaround time for test results is due to several factors, including supply chain problems with test reagents, more demand for coronavirus tests nationwide, "and in some cases, increased numbers of unnecessary tests."
"I think it's important to emphasize that that is essentially a worthless result," said Dr. Jeanne Marrazzo, director of infectious disease at UAB, during a press briefing July 30. "At that point, all it tells you is that six days ago you were negative."
And there are problems with the rapid testing machine's accuracy. CMS has said the machines have an error rate of between 15 and 20 percent, and that a negative test result on the machines shouldn't be used to rule out a possible case.
"Negative results should generally be treated as presumptive, do not rule out SARS-CoV-2 infection and should not be used as the sole basis for treatment or patient management decisions, including infection control decisions," CMS said in a FAQ on the rapid test machines for nursing homes.
Matson said CMS told nursing homes that while a negative test result should be followed up with a subsequent lab test to be certain, a positive result on the rapid test machines very likely means the person has coronavirus.