Opinion | House takes steps to rebuild our military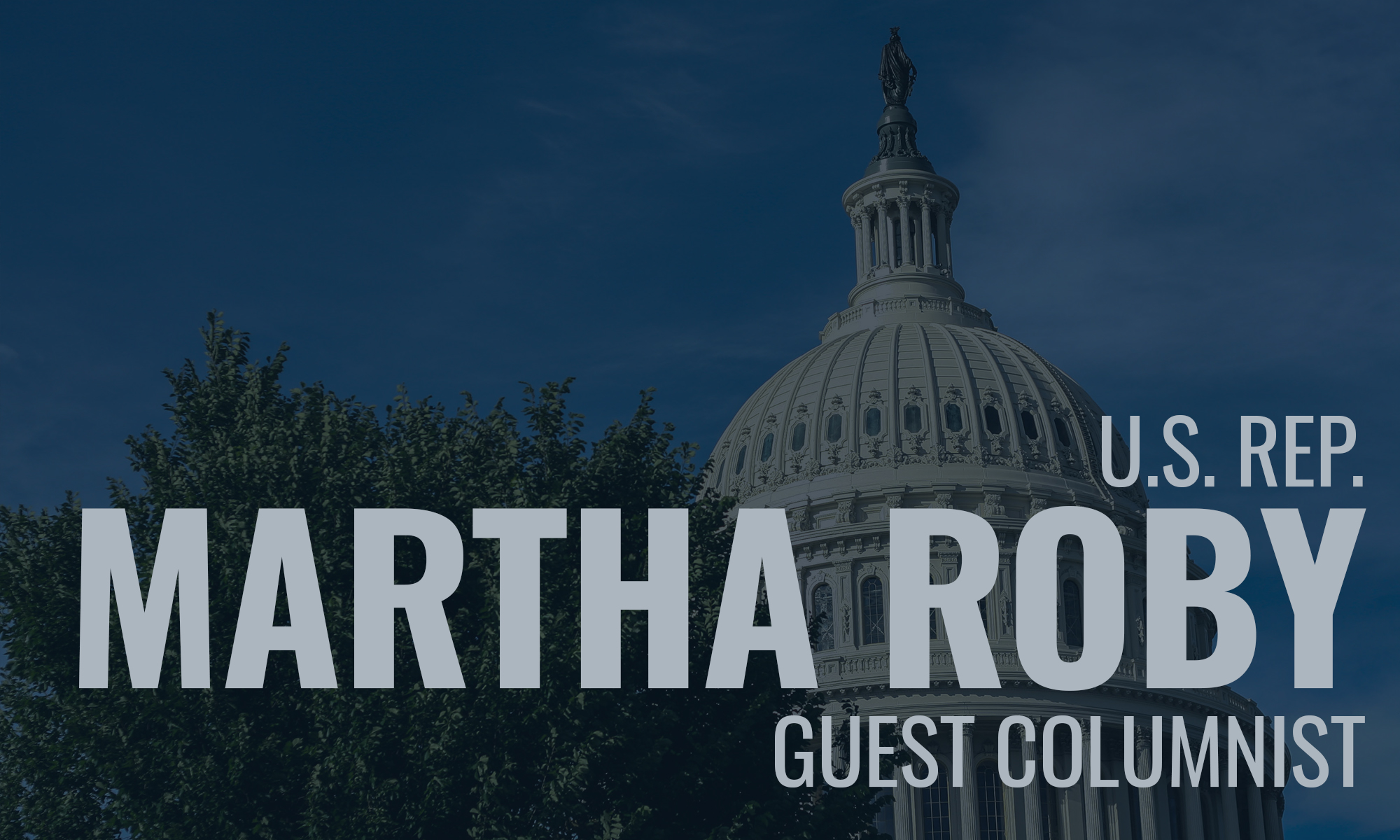 Over the last year and a half, our unified government has taken big steps to unleash our economy and foster growth here in the United States. Because of this work, our economy is strong today. In fact, since the enactment of our historic tax overhaul six months ago, more than one million new jobs have been created. Because of this work, businesses are growing, Americans are working, and our economy is strong.
Now, we must do the work required to ensure that our military is strong, too, especially after the damaging sequestration cuts and funding limitations put into place by the Obama Administration. As a member of the Defense Appropriations Subcommittee, I have been grateful to have a seat at the table as we've worked to properly fund our military through H.R. 6157, the Department of Defense Appropriations Act, which recently passed the House of Representatives by a vote of 359-49.
I was proud to vote in favor of the legislation, and I spoke on the House floor to urge my colleagues to support it, too. Alabama's Second District is home to two of our nation's finest military installations, Maxwell-Gunter Air Force Base in Montgomery, and Fort Rucker down in the Wiregrass. I am especially glad that this funding bill provides the resources to support their critical missions. 
 H.R. 6157 contains an overall amount of $674.6 billion in military funding. This amount covers important funding for Army Aviation programs important to Fort Rucker, including resources for four additional Lakota helicopters, 58 additional Blackhawk helicopters, and 66 additional Apache helicopters. The bill also provides support for other key Alabama programs, including additional funding for a total of three Littoral Combat Ships that are built in Mobile, resources to upgrade the Stryker Vehicle, and strong funding for missile programs, including THAAD, Hellfire, and LRASM. Also importantly, the bill allocates funding for 93 F-35 aircraft, some of which will soon be flown by the 187th Fighter Wing at Dannelly Field in Montgomery.
This bill is of critical importance to our national security and the missions in Alabama's Second District. By passing this legislation, the House has kept our promise to rebuild our military and support our servicemembers. I'd like to share a few more reasons why this bill is so very important.
First, it provides a 2.6 percent pay increase to our men and women in uniform – the largest raise they have received in nine years. Our servicemembers sacrifice their own personal safety to protect us, and they deserve this pay raise.
Second, the bill allocates $34.4 billion for the Defense Health Program so troops, their families, and retirees can receive the care they need. This program includes funding for cancer research, psychological health research, and more.
Third, it addresses our military readiness problem. It is no secret that our military faced damaging cuts under the Obama Administration that have significantly hindered readiness. This bill makes investments in training, maintenance, and other military readiness programs.
Fourth, the bill upgrades our military equipment. The legislation provides more than $145 billion to upgrade and secure military equipment across all branches of the military, including replenishing our Naval fleet.
Fifth, this legislation supports counterterrorism efforts. The bill directs funding towards our military's current operations against terrorist organizations by supporting additional personnel, facilities, and equipment. Our country still faces real and serious threats across the globe, and it is imperative that we enable the Pentagon to not only plan for today, but to be prepared for emerging threats around the world.
The bottom line is that the Fiscal Year 2019 Defense funding bill continues our efforts to rebuild our military after several years of harmful cuts and hollowing out. Now, we are making sure the military has the tools and resources it needs to rebuild. One of Congress' most fundamental constitutional duties is to "provide for the common defense." This important legislation fulfills that responsibility and ensures that our military not only remains the tip of the spear, but that it grows stronger and well-equipped to face whatever challenges come our way.
Print this piece
Opinion | Alabama doctor: We've lost precious time and must act now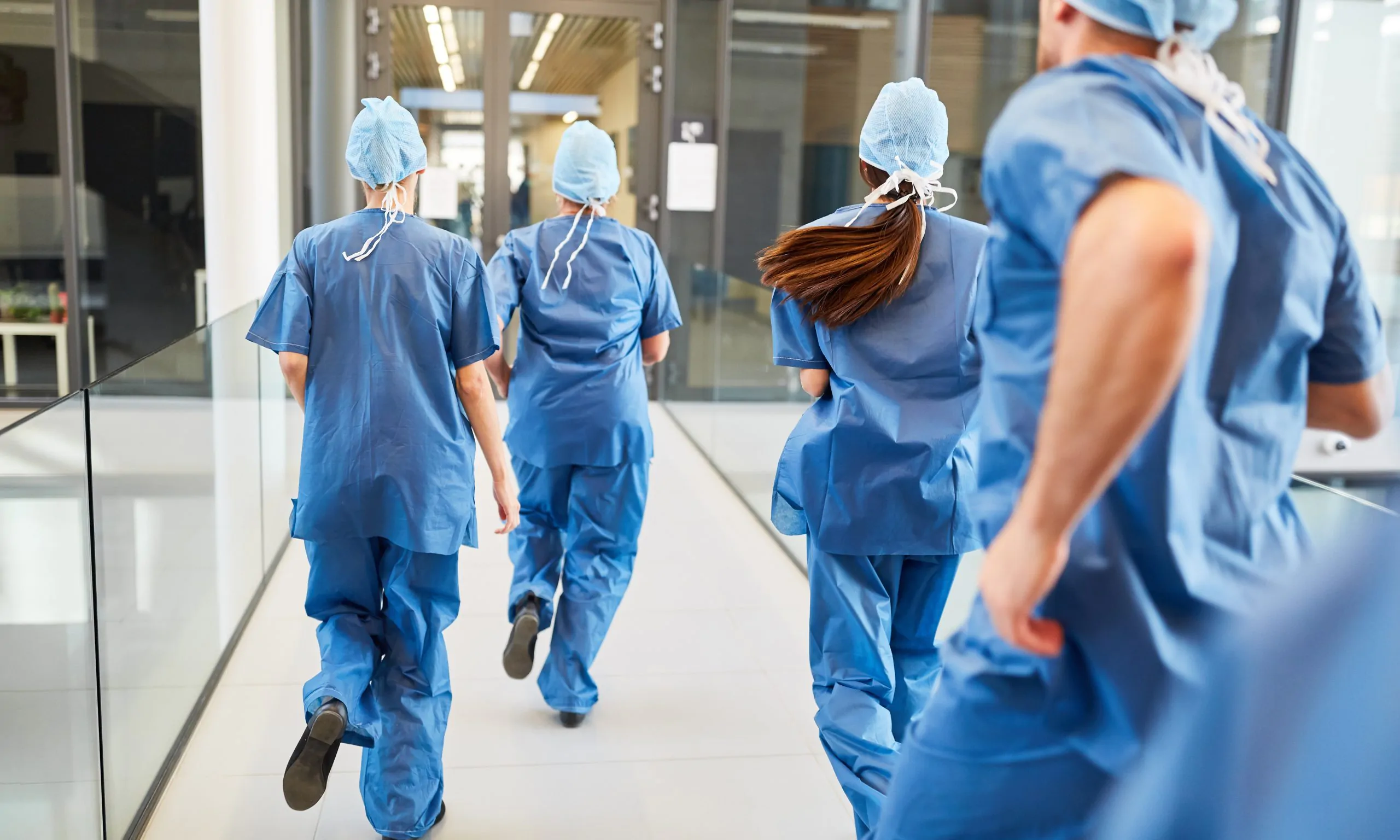 Disclaimer: The opinions expressed in this perspective are my own.
My home air conditioning unit broke this week. Worst possible time, right?
Fortunately, it was an outdoor problem, so the repair guy didn't have to come inside.
When he approached the door to discuss the problem, I told him I was an intensive care unit doctor at one of the largest hospitals in the country who couldn't risk any potential coronavirus exposures and asked him to stand as far away from me as possible.
He responded, "Think this whole coronavirus thing is real?"
The way that our political leaders have failed at handling this pandemic has seeped into the culture. This nonchalant attitude was modeled by Alabama's leaders who acted like this could never happen in our state two weeks ago, by spring breakers enjoying themselves on the beaches despite pandemic warnings last week, and by my repair guy who was completely oblivious just a few days ago.
Political action was needed weeks ago when those of us in the medical community were sounding the alarm. We now have lost precious time, and the president is even considering loosening restrictions.
Meanwhile, my wife and I are planning how to isolate me away from my kids for the next several weeks, since my friends and I are anticipating placing many Alabamians on ventilators as we see severe cases skyrocket.
Allow me to make one last plea for the state of Alabama.
Our state political leaders are doing the equivalent of sitting at the dinner table wondering if we should buy a weather radio for protection while a tornado is at the front door, and the president is about to let everyone go outside to play.
Time is of the essence. Please urge your leaders and Gov. Ivey to implement much heavier action in Alabama now. More shelter in place orders are needed across the state like what Birmingham did on Tuesday.
This is the minimum we need to give our state's healthcare system the most essential commodity it needs right now – time.
Some people are doing great at social distancing and are taking this very seriously. I thank you for this. However, the average person is barely listening to even these simple requests.
Staying at home is the most basic way to flatten the curve. Loosen this recommendation any further as the president has suggested, and it will magnify the Alabama April 2011 tornado outbreak by several fold. Nine years later, this is our "James Spann with no suspenders," "respect the polygon," "once in a generation" moment, Alabama.
I urgently plead with our local and state leaders to quickly take the next steps needed to proactively protect all of us right now. Our healthcare systems need the valuable time to build capacity at a reasonable pace, figure out treatment options for this novel virus, and hammer out backup plans.
I see several other immediate priorities. At the national level, rather than waiting for corporations to pivot towards mask and ventilator making, we need to invoke and implement the Defense Production Act now to generate vital medical supplies to protect those of us on the frontline and our patients.
The outpouring of community support for making masks is amazing. We are grateful, but the federal government could make them to scale. My colleagues across the US are unsafely reusing masks, especially N95 masks that are supposed to be reserved only for those of us on the very front of the frontline. Please don't hoard these masks. Rather, donate them to your local hospital.
At the state level, our leaders should ensure that rural and small-town hospitals, such as the ones in my hometown of Anniston, are adequately prepared with the supplies and communication structures needed to identify and ration critical needs and workforce. I know many aren't ready. As the virus spreads quickly throughout the state, hospitals in rural Alabama will most surely run out of supplies unless we act quickly to help them. The federal government isn't stepping up at the moment.
Finally, and at the very least, we need our leaders to be highly visible on television continuously urging citizens to stay at home every day. Other countries that have successfully controlled the pandemic have made this a priority and a natural part of all messaging that is being delivered. We should do the same.
Things will get bumpy in the next month, but we in the medical community are here to guide and protect you through this as best we can, Alabama.
I echo the urgency and recommendations of Dr. Anthony Fauci and Surgeon General Jerome Adams.
Please stay at home unless absolutely necessary.
Take care and be safe, Alabama.
Dr. Anand S. Iyer, MD, MSPH Pulmonologist and Intensivist, is a 2003 graduate of The Donoho School in Anniston.
Print this piece