Opinion | Inside the Statehouse: 4th of July / Trump and Big Jim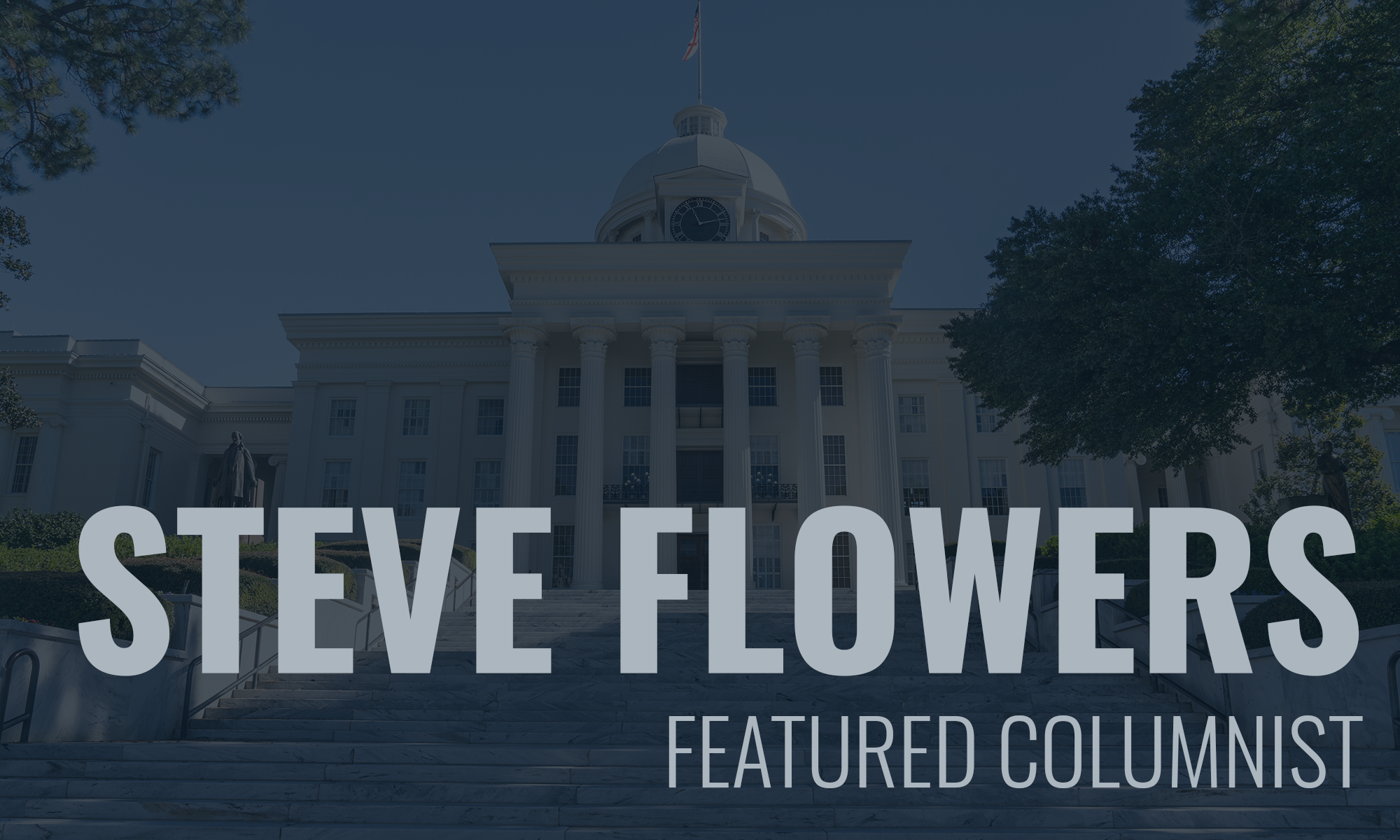 Otto Whittaker wrote the following essay, "I Am the Nation" in 1955 as a public relations advertisement for the Norfolk and Western Railway. The message found in Mr. Whittaker's essay is still appropriate for this Independence Day, so I have chosen to include it below as part of my weekly column.
"I was born on July 4, 1776, and the Declaration of Independence is my birth certificate. The bloodlines of the world run in my veins, because I offered freedom to the oppressed. I am many things and many people. I am the Nation.
I am 213 million living souls – and the ghost of millions who have lived and died for me. I am Nathan Hale and Paul Revere. I stood at Lexington and fired the shot heard around the world.  I am Washington, Jefferson, Patrick Henry. I am John Paul Jones, the Green Mountain Boys and Davy Crockett. I am Lee and Grant and Abe Lincoln.
I remember the Alamo, the Maine and Pearl Harbor. When freedom called I answered and stayed until it was over, over there. I left my heroic dead in Flanders Fields, on the rock of Corregidor, on the bleak slopes of Korea.
I am the Brooklyn Bridge, the wheat fields of Kansas and the granite hills of Vermont. I am the coalfields of the Virginias and Pennsylvania, the fertile lands of the West, the Golden Gate and the Grand Canyon. I am Independence Hall, the Monitor and Merrimac. I am big.  I sprawl from the Atlantic to the Pacific – my arms reach out to embrace Alaska and Hawaii – 3 million square miles throbbing with industry. I am more than 5 million farms. I am forest, field, mountain and desert.  I am quiet villages – and cities that never sleep.
You can look at me and see Ben Franklin walking down the streets of Philadelphia with his bread loaf under his arm. You can see Betsy Ross with her needle. You can see the lights of Christmas, and hear the strains of "Auld Lang Syne" as the calendar turns.
I am Babe Ruth and the World Series. I am schools and colleges, and churches where my people worship God as they think best. I am a ballot dropped in a box, the roar of a crowd in a stadium and the voice of a choir in a cathedral. I am an editorial in a newspaper and a letter to a congressman.
I am Eli Whitney and Stephen Foster. I am Tom Edison, Albert Einstein and Billy Graham. I am Horace Greeley, Will Rogers and the Wright brothers. I am George Washington Carver, Jonas Salk and Martin Luther King. I am Longfellow, Harriet Beecher Stowe, Walt Whitman and Thomas Paine."
Today, we have Donald Trump. Our current President is the most unbridled and shoot from the hip President I have witnessed in my lifetime. He is amazingly similar to Alabama's most colorful and uninhibited governor, Big Jim Folsom. Similar to Folsom, Trump has a childlike disrespect for decorum.
Recently, Trump was making a speech that someone had written for him. He read to a large audience, "This 2018 election is as important as the 2016 election." He paused and said, "I don't know who wrote that. I don't know that I really believe that, and I don't think y'all think I do either."
Similarly, Big Jim Folsom in his day was to address the American Textile Association meeting, which was being held in Montgomery. At that time Textiles was Alabama's largest industry. Ole Big Jim had been in Mobile for a week on a fishing expedition with some of his buddies. As Governor Big Jim was to give a welcoming speech to the Textile executives and dignitaries from throughout the country, the state troopers drove Big Jim hurriedly from Mobile to Montgomery. As he was getting out of the car to walk into the hotel to give his welcoming speech, an aide handed him the speech to give, which Big Jim had not seen.
He got up and started reading the speech and it was full of all kind of statistics. He read, "Alabama has over 200,000 people employed in the textile industry. It accounts for one out of every four jobs. We are the second leading textile state in America." Big Jim paused in childlike amazement with his mouth wide open and blared out in a loud and astonishing voice, "I'll be doggone, I didn't know that!"
Have a safe and happy Independence Day. We will continue next week with the sagas of Alabama politics.
See you next week.
Steve Flowers is Alabama's leading political columnist. His weekly column appears in over 60 Alabama newspapers. He served 16 years in the state legislature. Steve may be reached at www.steveflowers.us.
Opinion | Electing Tuberville could cost Alabama billions
If your conscience or decency isn't enough, vote your wallets.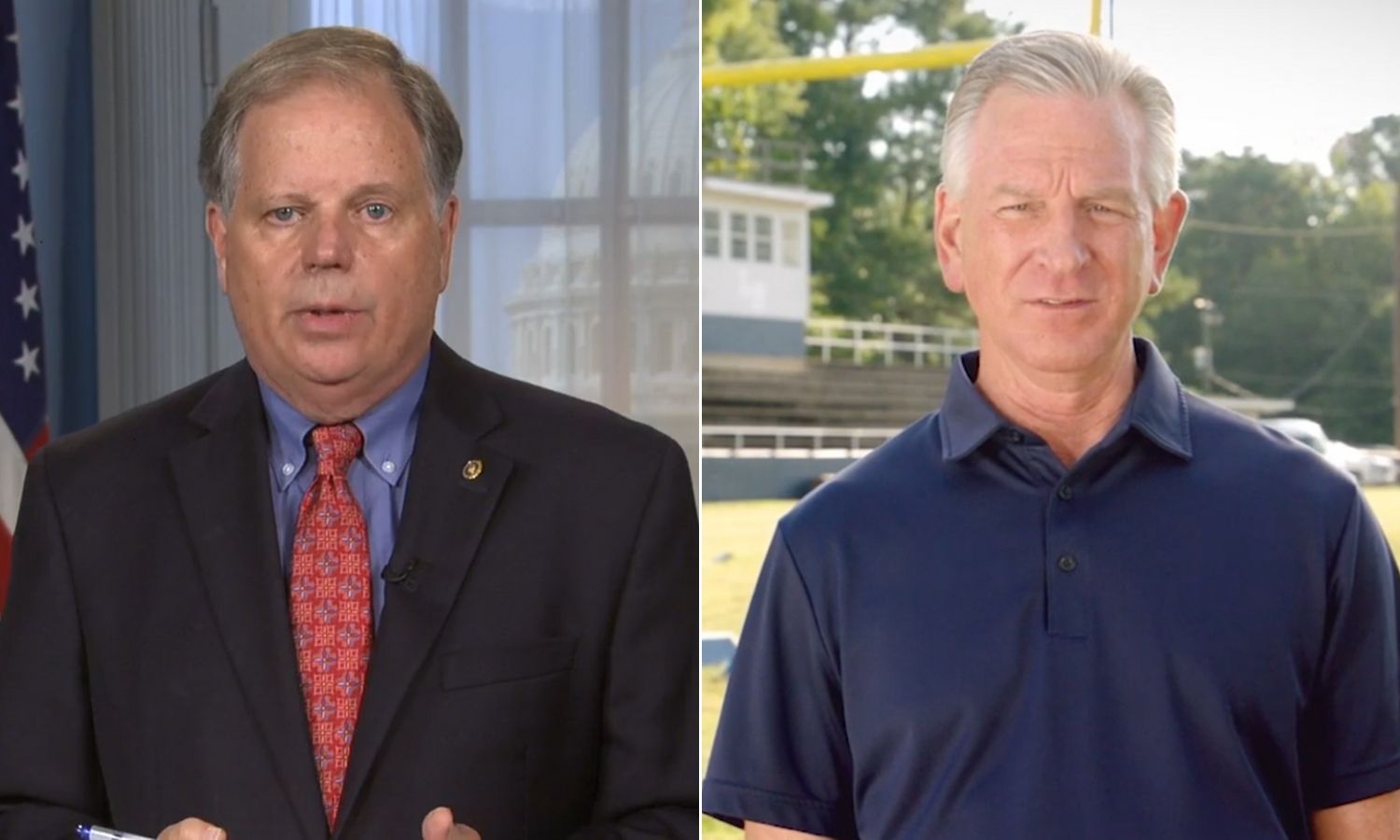 Money matters in Alabama. Oh, I know that we're not supposed to say that out loud. That we're supposed to promote our image of southern grace and hospitality, of churchiness and care, of rich people never getting into heaven. 
But the truth is greed is our biggest character flaw in this state. 
Every problem we have can be traced back to our unending thirst for dollars. Our ancestors didn't keep slaves because they hated black people. They did it because they loved money and the difference in skin color gave them an excuse — a really, really stupid excuse — to mistreat other humans to take advantage of the free labor. 
Our rivers and lakes and dirt aren't filled with poisons from factories because we're too dumb to understand how this works. They're that way because our politicians are paid off to turn a blind eye to the dumping of toxic waste. 
Our schools aren't terrible because we have dumb kids or bad teachers. It's because we're too cheap to pay for them. 
You see what I mean? It's our lust for the almighty dollar. Every time. 
We love money. 
Which makes me seriously wonder why so many people in this state are going to vote for a man who will cost us all — and especially our biggest businesses — so much of it. 
Tommy Tuberville will be like a money vacuum for Alabama. Billions of dollars will vanish for this welfare state that relies so much on federal contracts, federal programs and federal dollars. 
If you doubt this, don't simply take my word for it. Just Google up the press releases from Sen. Richard Shelby's office from the last, say, six years — the most recent span in which Republicans have controlled the Senate. 
Almost every single release is about Shelby securing millions or billions of dollars in federal funding for this project or that project, getting the state's share of dollars from a variety of different programs and initiatives implemented by Congress. 
Shelby and I obviously have different political viewpoints, but it's hard to argue that the man has been successful in securing money for Alabama. Lots and lots of money. 
Money for airports and roads. Money for defense contractors in Huntsville. Money for the port in Mobile. Money for car manufacturers. Money for farmers. 
Money. Money. Money. 
Shelby can do that because of three things: He's on the right committees, he's a member of the party in power and he's liked by the right people.
Tuberville will be none of those things. 
Most pundits are predicting that Democrats will take over the Senate, tipping the balance of power and giving the party control of both houses and the White House. 
That automatically means that a first-time senator in the opposition party will have little to no say in any decisions. 
But what's worse for Tuberville, and for Alabama, is that other Republicans don't like him either. 
Establishment Republicans essentially openly campaigned against Tuberville in the primary, tossing tens of millions of dollars behind his opponent, Jeff Sessions. They even favored third-place finisher Bradley Byrne over Tuberville. 
It's not hard to understand why — he's clueless. 
I know that's a Doug Jones talking point, but this one happens to be true. Let me give you an example: On Thursday, Tuberville tweeted out what was meant to be a shot at Jones, claiming that Alabama's current senator wouldn't meet with Trump's Supreme Court nominee because Jones knows "he won't have much time in the Senate to work with her."
If you're unaware, the Senate doesn't "work with" the Supreme Court. They're separate entities. 
Combine that with his other nonsensical answers on COVID relief, school reopenings, the Voting Rights Act, senate committee assignments, education, foreign affairs — really, the list is almost endless — and it shows how little work he's put in over the last two years to understand this job he's applying for. 
Now, that might be just fine with Alabama voters who care more about the party affiliation and owning the libs, but it's not OK with grownups who take the job of running the country seriously. 
And those people — both Rs and Ds — don't like Tuberville or his here-for-an-easy-check-like-always approach to one of the most serious jobs in the world. 
He will be frozen out of the most sought after committee assignments. His voice will carry zero weight. His presence will be all but forgotten. 
And in the process, so will Alabama. Especially in two years, when Shelby retires and his senior status is lost. 
In the meantime, Jones is highly respected by senators on both sides of the aisle. He already has a presence on top committees, and is so well liked within the Democratic Party that he's on the short list to be Joe Biden's AG, should he not be re-elected. 
The choice seems pretty simple. On the one hand is a competent, prepared and serious statesman who knows how to maneuver his colleagues to get the most for the state. On the other hand is an unprepared, uncaring, lazy carpetbagger who doesn't understand any process. 
If your conscience or decency isn't enough, vote your wallets.