Today is the Fourth of July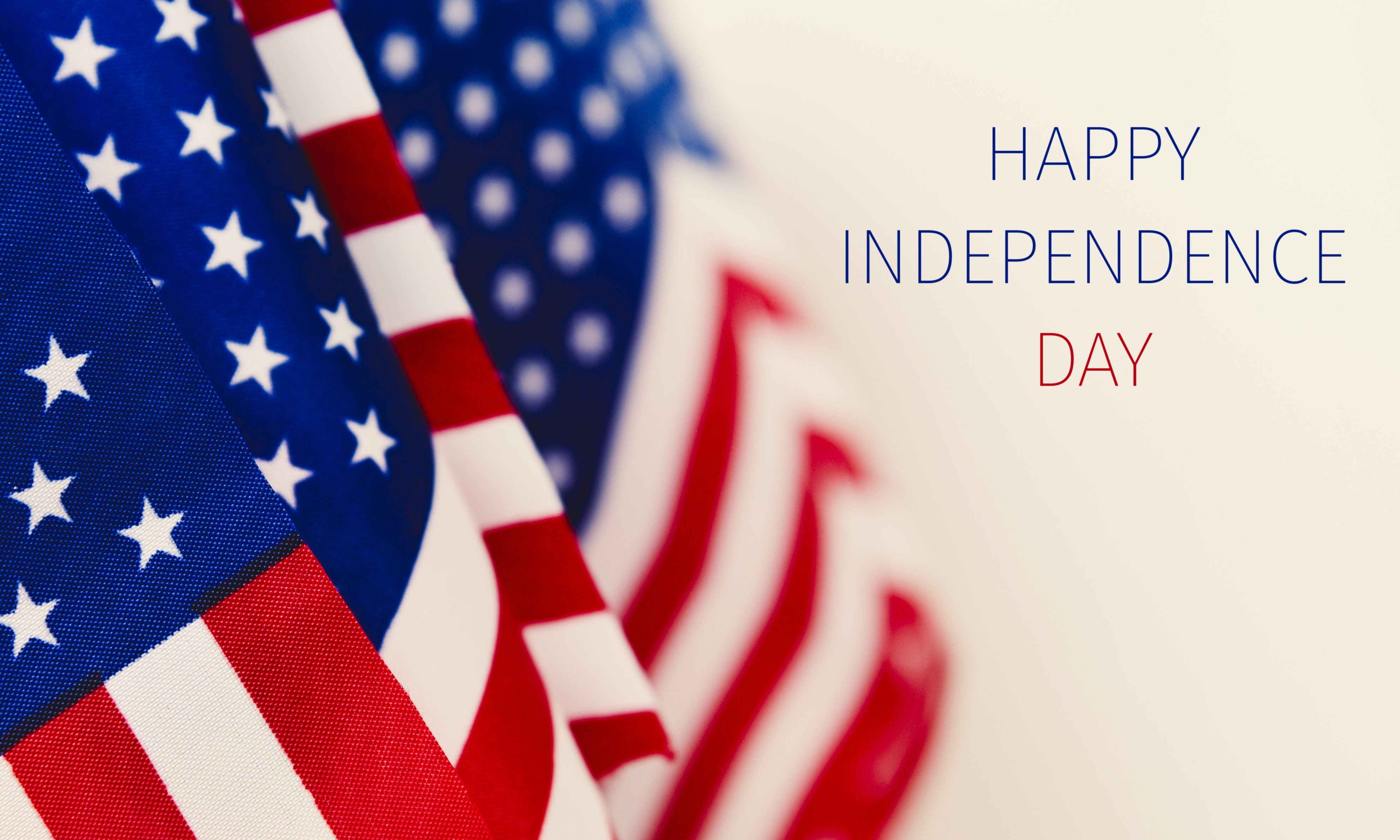 Today is the day that Americans remember its founding and the men who sacrificed on the battlefields of Concord, Lexington, Bunker Hill, Quebec, Charleston, Trenton, Saratoga, Valley Forge, Kings Mountain, Cowpens, Guilford Court House, Yorktown, and countless more to win our nation's independence from Great Britain.
An estimated 25,000 Americans were killed in the Revolutionary War. Over 10,000 British Troops were killed, an unknown number of those were colonials who fought for the British side.  An estimated 58,000 crown Loyalists would leave the new country in response to the Revolutionary War's outcome.  Among those who left was the last Colonial Governor of New Jersey William Franklin.  His father was Declaration of Independence signer Benjamin Franklin.  Benjamin Franklin's only other son, Francis, died of smallpox at age 4.
On July 4, 1776, the Declaration of Independence was ratified by the Continental Congress. The Declaration was written by Thomas Jefferson, a planter and lawyer from Virginia who would go on to be Governor of Virginia and our nation's third President.
The location of the Whitehouse was selected by the first President of the United States, George Washington (F). The second President, John Adams (F) was the first President to live in the White House. Jefferson (D) was the first President to hold a Fourth of July celebration at the Whitehouse. Following that tradition, the 45th President, Donald J. Trump (R) is planning a "stunning" fireworks display over the Washington Monument. Today President Trump and First Lady Melania Trump will host military families and other guests on the South Lawn for music, food, and a front-row seat to fireworks over our Nation's capital.
On July 4, 1986 the 40th President Ronald W. Reagan (R) said in New York City, "My remarks tonight will be brief, but it's worth remembering that all the celebration of this day is rooted in history. It's recorded that shortly after the Declaration of Independence was signed in Philadelphia celebrations took place throughout the land, and many of the former Colonists — they were just starting to call themselves Americans — set off cannons and marched in fife and drum parades."
"What a contrast with the sober scene that had taken place a short time earlier in Independence Hall," Pres. Reagan continued. "Fifty-six men came forward to sign the parchment. It was noted at the time that they pledged their lives, their fortunes, and their sacred honors. And that was more than rhetoric; each of those men knew the penalty for high treason to the Crown. "We must all hang together," Benjamin Franklin said, "or, assuredly, we will all hang separately." And John Hancock, it is said, wrote his signature in large script so King George could see it without his spectacles. They were brave. They stayed brave through all the bloodshed of the coming years. Their courage created a nation built on a universal claim to human dignity, on the proposition that every man, woman, and child had a right to a future of freedom."
"For just a moment, let us listen to the words again: "We hold these truths to be self-evident, that all men are created equal, that they are endowed by their Creator with certain unalienable Rights, that among these are Life, Liberty, and the pursuit of Happiness," Reagan stated quoting Jefferson.
"In the last few years, I've spoken at Westminster to the mother of Parliaments; at Versailles, where French kings and world leaders have made war and peace," Reagan continued. "I've been to the Vatican in Rome, the Imperial Palace in Japan, and the ancient city of Beijing. I've seen the beaches of Normandy and stood again with those boys of Pointe du Hoc, who long ago scaled the heights, and with, at that time, Lisa Zanatta Henn, who was at Omaha Beach for the father she loved, the father who had once dreamed of seeing again the place where he and so many brave others had landed on D-day. But he had died before he could make that trip, and she made it for him. "And, Dad," she had said, "I'll always be proud." And I've seen the successors to these brave men, the young Americans in uniform all over the world, young Americans like you here tonight who man the mighty U.S.S. Kennedy and the Iowa and other ships of the line. I can assure you, you out there who are listening, that these young are like their fathers and their grandfathers, just as willing, just as brave. And we can be just as proud."
Because today is a federal and state holiday, most government offices will be closed as will all post offices, banks, schools, courthouses, and many private businesses.
There will be fireworks, parades, and concerts with patriotic music at many events across Alabama today and tonight.
Print this piece
Doug Jones: Anniston could still be called upon to treat coronavirus patients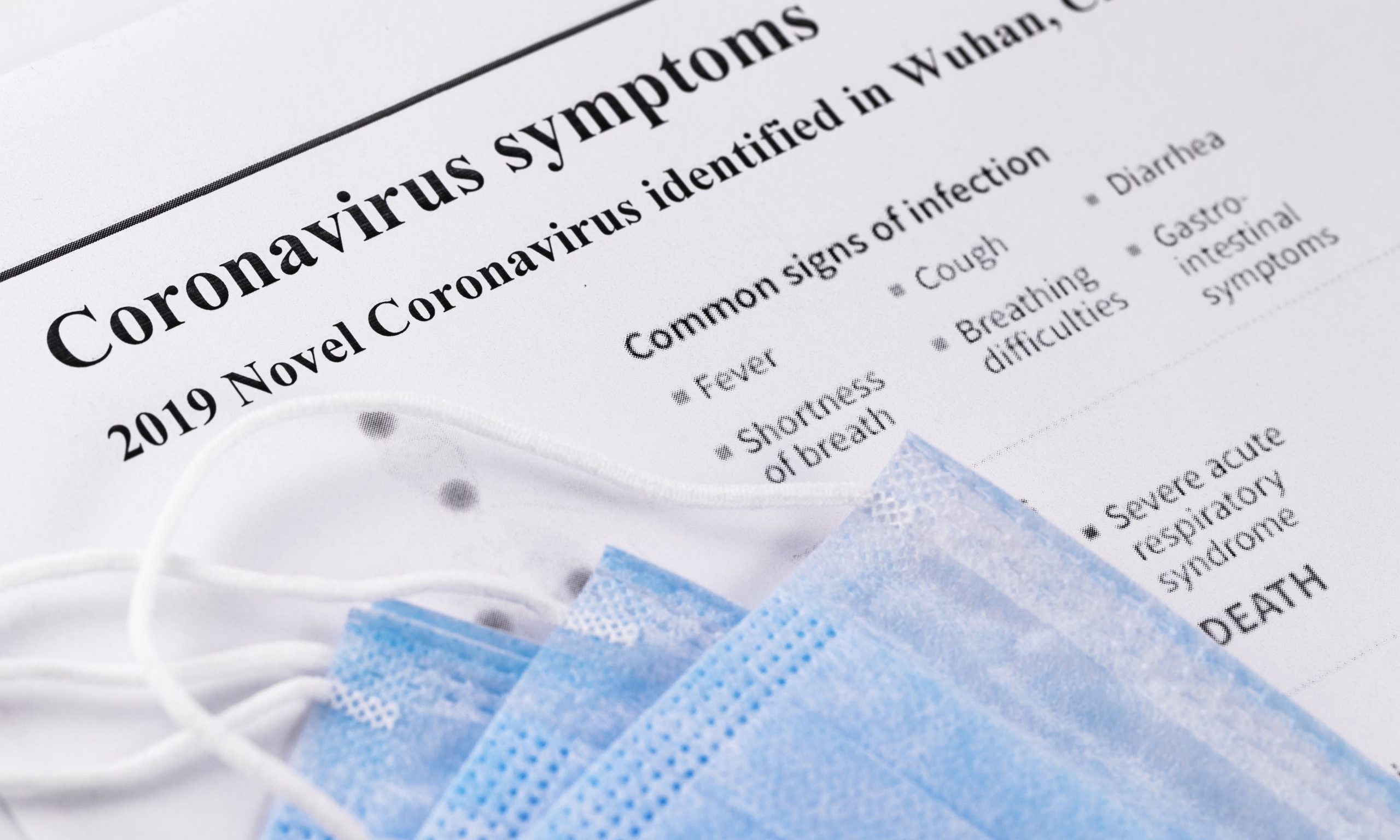 U.S. Sen. Doug Jones issued a statement Monday about the possibility of coronavirus patients being transported to and housed at the Center for Domestic Preparedness in Anniston, Alabama.
"Over the weekend, my staff and I participated in briefings regarding the announcement that Americans from the Diamond Princess cruise ship who tested positive for the coronavirus might be transported to and housed at the Center for Domestic Preparedness (CDP) in Anniston, Alabama," Jones said. "We were advised that the announcement on Saturday regarding the CDP was premature, and although the CDP is one of a number of contingency sites, at this time, the multi-agency plan anticipates using other sites first."
"It is my understanding that this information is being provided to officials in Anniston, and the folks at the CDP have been told that if their facility is needed in the future, adequate notice and details will be provided," Jones continued. "I urge the Department of Health and Human Services, the Department of Homeland Security, and the Centers for Disease Control to do all they can to provide the best care possible for those who must endure quarantine and those who are suffering from this virus."
"My first priority is to protect the people of Alabama, and I have the utmost confidence that, if called upon, the unmatched professionals at the CDP will rise to the occasion," Jones stated. "I urge the Administration to continue to keep Congress and the American people informed about their response to this virus and their efforts to prevent any further infections in the United States. We will continue to monitor this evolving situation with hope and compassion for all affected."
The Calhoun County Commission has announced plans to sue to prevent the City of Anniston from being used to house infected virus patients. They are arguing that while the CDP is used for training purposes, it is not equipped to deal with providing medical care for potentially dozens of people needing serious medical treatment in a quarantine situation.
According to the CDC (Centers for Disease Control and Prevention), Coronaviruses are a common family of viruses that is found throughout much of the animal kingdom. This strain of the virus appears to have originated among bats, which are eaten by the Chinese. The virus appears to have crossed species and was first identified in China's Wuhan City in Hubei Province. Researchers are referring to the disease caused by this strain COVID-19.
As of Monday there have been 80,154 COVID-19 diagnosed cases. 27,591 of those have recovered and been released from medical care. 2,701 people have died from this. Most of the deaths have been in China; but the death toll now includes twelve in Iran, nine in South Korea, seven in Italy, two in Hong Kong, as well as one death each in the Philippines, France, Japan, and Taiwan. This leaves 49,762 active cases of the illness. Of these currently Infected patients, 40,547 (81%) have mild conditions. 9,215 (19%) are currently in serious or critical condition.
There are 691 cases of COVID-19 that have been diagnosed among the passengers and crew of the Diamond Princess. Four of these have already died. 35 of these are in serious or critical condition. Only ten are totally recovered from their illness. Only a portion of the passengers were Americans.
To this point, there are only 53 diagnosed cases of COVID-19 in the United States, but that is up from 35 on Sunday. There have been no deaths yet, but six of these are in serious or critical condition. The stock market was down more than one thousand points on Monday due to fears that the coronavirus is going to negatively impact global trade, particularly the flow of manufactured goods coming out of China, the world's second-largest economy. The outbreak in South Korea is particularly alarming for Alabamians given our close trade ties with the country, particularly with Hyundai having a manufacturing plant in Montgomery.
For more about the possible coronavirus pandemic, click here.
Print this piece