Today is the Fourth of July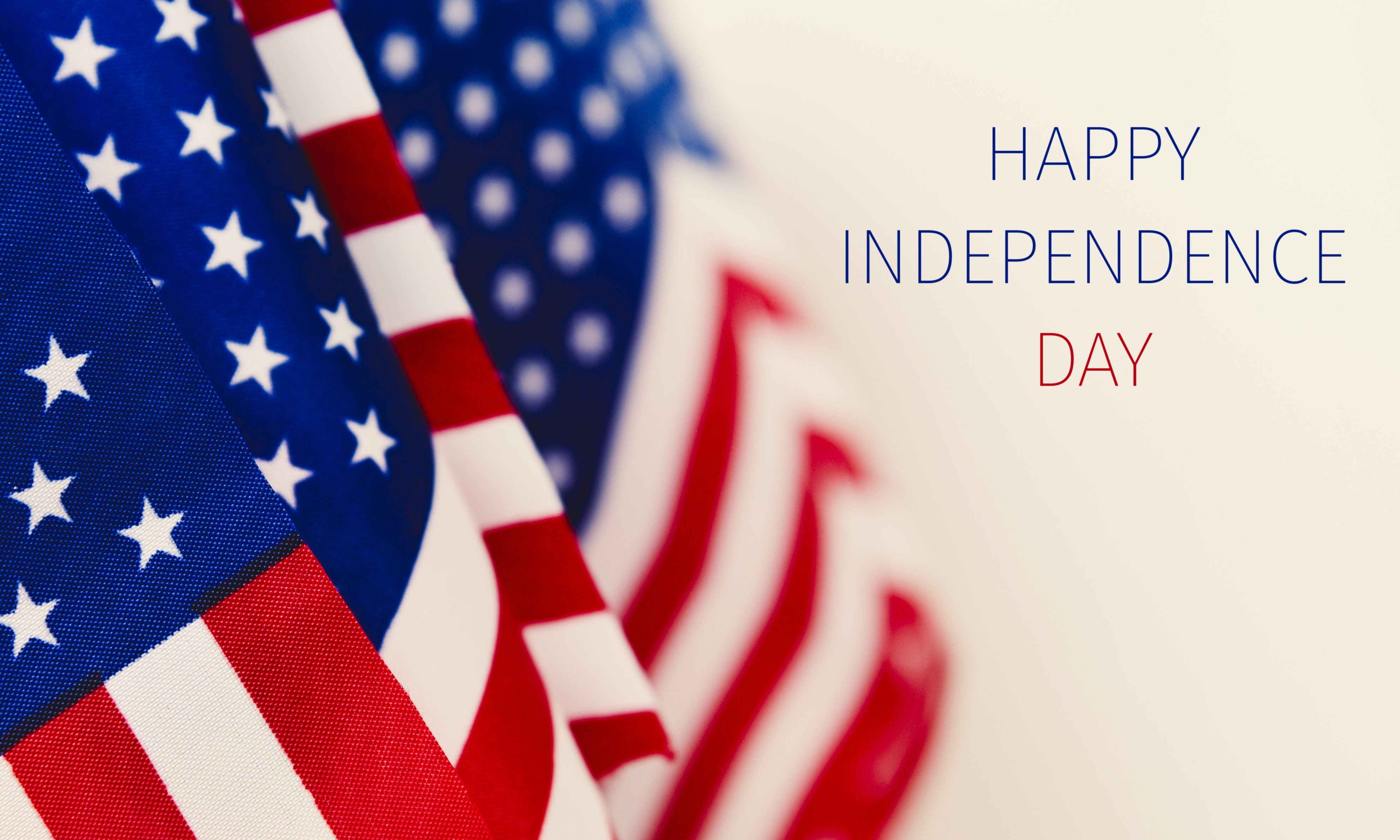 Today is the day that Americans remember its founding and the men who sacrificed on the battlefields of Concord, Lexington, Bunker Hill, Quebec, Charleston, Trenton, Saratoga, Valley Forge, Kings Mountain, Cowpens, Guilford Court House, Yorktown, and countless more to win our nation's independence from Great Britain.
An estimated 25,000 Americans were killed in the Revolutionary War. Over 10,000 British Troops were killed, an unknown number of those were colonials who fought for the British side.  An estimated 58,000 crown Loyalists would leave the new country in response to the Revolutionary War's outcome.  Among those who left was the last Colonial Governor of New Jersey William Franklin.  His father was Declaration of Independence signer Benjamin Franklin.  Benjamin Franklin's only other son, Francis, died of smallpox at age 4.
On July 4, 1776, the Declaration of Independence was ratified by the Continental Congress. The Declaration was written by Thomas Jefferson, a planter and lawyer from Virginia who would go on to be Governor of Virginia and our nation's third President.
The location of the Whitehouse was selected by the first President of the United States, George Washington (F). The second President, John Adams (F) was the first President to live in the White House. Jefferson (D) was the first President to hold a Fourth of July celebration at the Whitehouse. Following that tradition, the 45th President, Donald J. Trump (R) is planning a "stunning" fireworks display over the Washington Monument. Today President Trump and First Lady Melania Trump will host military families and other guests on the South Lawn for music, food, and a front-row seat to fireworks over our Nation's capital.
On July 4, 1986 the 40th President Ronald W. Reagan (R) said in New York City, "My remarks tonight will be brief, but it's worth remembering that all the celebration of this day is rooted in history. It's recorded that shortly after the Declaration of Independence was signed in Philadelphia celebrations took place throughout the land, and many of the former Colonists — they were just starting to call themselves Americans — set off cannons and marched in fife and drum parades."
"What a contrast with the sober scene that had taken place a short time earlier in Independence Hall," Pres. Reagan continued. "Fifty-six men came forward to sign the parchment. It was noted at the time that they pledged their lives, their fortunes, and their sacred honors. And that was more than rhetoric; each of those men knew the penalty for high treason to the Crown. "We must all hang together," Benjamin Franklin said, "or, assuredly, we will all hang separately." And John Hancock, it is said, wrote his signature in large script so King George could see it without his spectacles. They were brave. They stayed brave through all the bloodshed of the coming years. Their courage created a nation built on a universal claim to human dignity, on the proposition that every man, woman, and child had a right to a future of freedom."
"For just a moment, let us listen to the words again: "We hold these truths to be self-evident, that all men are created equal, that they are endowed by their Creator with certain unalienable Rights, that among these are Life, Liberty, and the pursuit of Happiness," Reagan stated quoting Jefferson.
"In the last few years, I've spoken at Westminster to the mother of Parliaments; at Versailles, where French kings and world leaders have made war and peace," Reagan continued. "I've been to the Vatican in Rome, the Imperial Palace in Japan, and the ancient city of Beijing. I've seen the beaches of Normandy and stood again with those boys of Pointe du Hoc, who long ago scaled the heights, and with, at that time, Lisa Zanatta Henn, who was at Omaha Beach for the father she loved, the father who had once dreamed of seeing again the place where he and so many brave others had landed on D-day. But he had died before he could make that trip, and she made it for him. "And, Dad," she had said, "I'll always be proud." And I've seen the successors to these brave men, the young Americans in uniform all over the world, young Americans like you here tonight who man the mighty U.S.S. Kennedy and the Iowa and other ships of the line. I can assure you, you out there who are listening, that these young are like their fathers and their grandfathers, just as willing, just as brave. And we can be just as proud."
Because today is a federal and state holiday, most government offices will be closed as will all post offices, banks, schools, courthouses, and many private businesses.
There will be fireworks, parades, and concerts with patriotic music at many events across Alabama today and tonight.
U.S. Supreme Court rules Alabama can ban curbside voting
"The District Court's modest injunction is a reasonable accommodation, given the short time before the election," the three dissenting justices wrote.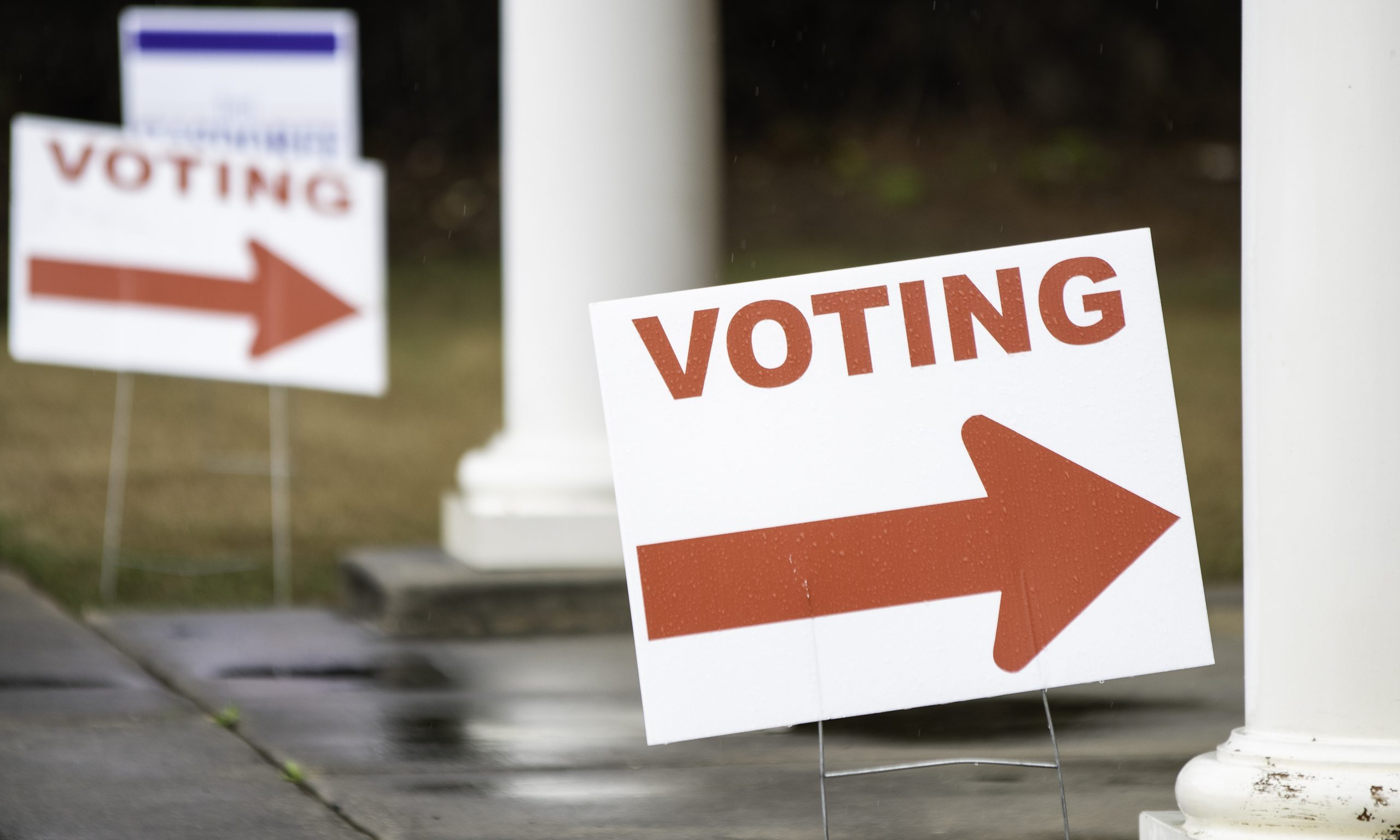 The Supreme Court, in a 5-3 decision, allowed Alabama Secretary of State John Merrill to ban curbside voting, staying a district court injunction that had allowed some counties to offer curbside voting in the Nov. 3 election amid the COVID-19 pandemic.
The Supreme Court's majority in its order declined to write an opinion, but Justices Stephen Breyer, Elena Kagan and Sonya Sotomayor's five-page dissent is included.

The lawsuit — filed by the NAACP Legal Defense and Educational Fund, Southern Poverty Law Center, American Civil Liberties Union, ACLU of Alabama and Alabama Disabilities Advocacy Program — was brought on behalf of several older Alabamians with underlying medical conditions.
"The District Court's modest injunction is a reasonable accommodation, given the short time before the election," the three dissenting justices wrote. 
Sotomayor, who wrote the dissent, closed using the words of one of the plaintiffs in the case. 
"Plaintiff Howard Porter Jr., a Black man in his seventies with asthma and Parkinson's disease, told the District Court, '[So] many of my [ancestors] even died to vote. And while I don't mind dying to vote, I think we're past that – We're past that time,'" Sotomayor wrote. 
Alabama Secretary of State John Merrill on Wednesday applauded the Supreme Court's decision. 
"I am proud to report the U.S. Supreme Court has now blocked a lower court's order allowing the fraudulent practice of curbside voting in the State of Alabama," Merrill said in a statement. "During the COVID-19 pandemic, we have worked diligently with local election officials in all 67 counties to offer safe and secure voting methods – including through the in-person and mail-in processes. I am glad the Supreme Court has recognized our actions to expand absentee voting, while also maintaining the safeguards put into place by the state Legislature."
"The fact that we have already shattered voter participation records with the election still being 13 days away is proof that our current voting options are easy, efficient, and accessible for all of Alabama's voters," Merrill continued. "Tonight's ruling in favor of election integrity and security is once again a win for the people of Alabama."
Sherrilyn Ifill, president and director-counsel of the NAACP Legal Defense and Education Fund, expressed frustration after the ruling in a tweet.
"Another devastating loss for voters and a blow for our team fighting to ensure safe voting for Black and disabled voters in Alabama. With no explanation, the SCOTUS allows Alabama to continue making it as hard as possible for COVID-vulnerable voters," Ifill wrote.
Curbside voting is not explicitly banned by state law in Alabama, but Merrill has argued that because the practice is not addressed in the law, he believes it to be illegal. 
A panel of federal appeals court judges on Oct. 13 reversed parts of U.S. District Judge Abdul Kallon's Sept. 30 order ruling regarding absentee voting in the upcoming Nov. 3 elections, but the judges let the previous ruling allowing curbside voting to stand. 
In his Sept. 30 ruling, Kallon wrote that "the plaintiffs have proved that their fears are justified" and the voting provisions challenged in the lawsuit "unduly burden the fundamental Constitutional rights of Alabama's most vulnerable voters and violate federal laws designed to protect America's most marginalized citizens."
Caren Short, SPLC's senior staff attorney, in a statement said the Supreme Court's decision has curtailed the voting rights of vulnerable Alabamians.
"Once again, the Supreme Court's 'shadow docket' – where orders are issued without written explanation – has curtailed the voting rights of vulnerable citizens amidst a once-in-a-century public health crisis. After a two-week trial, a federal judge allowed counties in Alabama to implement curbside voting so that high-risk voters could avoid crowded polling locations," Short said. "Tonight's order prevents Alabama counties from even making that decision for themselves. Already common in states across the South and the country before 2020, curbside voting is a practice now encouraged by the Centers for Disease Control and Prevention (CDC). It should be a no-brainer to implement everywhere during a pandemic; the Alabama Secretary of State unfortunately disagrees, as does the Supreme Court of the United States."