Canfield says Trump tariffs slowed timeline on big manufacturing investments in the state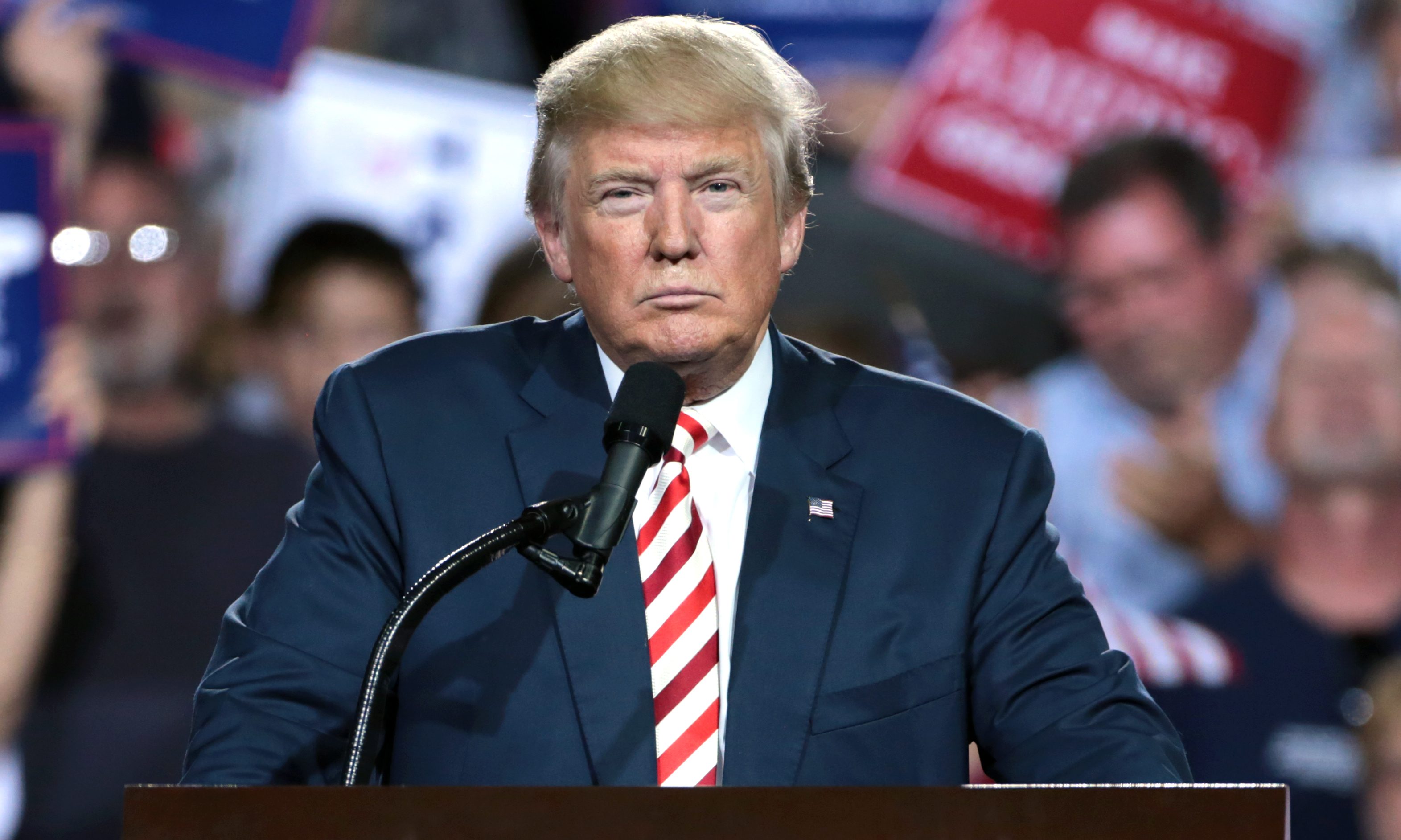 Tuesday, Alabama Commerce Secretary Greg Canfield (R) told Bloomberg's John Lippert that the state of Alabama is seeing delays in big manufacturing investments in due to President Donald Trump's (R) trade policies and is urging a more conciliatory approach.
"We've seen a couple of projects that we've been actively working where their timeline has slipped," Greg Canfield, the state's secretary of commerce, said in an interview. "The longer this drags out, the more danger there is that we'll see a real drag on our economy. We're going to see Alabama lose jobs, and that's not acceptable."
Alabama is increasingly reliant on foreign manufacturers such as: Mercedes, Honda, Hyundai, Airbus, Toyota, etc. and those manufacturers have to import parts, components, as well as steel and aluminum. Tariffs that the U.S. has placed on those imports, particularly steel and aluminum have made the cost of manufacturing increase. Meanwhile threats of retaliatory from trading partners means an increasing likelihood that they will impose tariffs on our exports.
Since the Mercedes investment in Vance in 1997 the state now has 57,000 autoworkers building about a million cars and light trucks per year.
Canfield would not name the companies that have put their investment plans on hold.
Canfield said that Trump's tariffs on imported cars and auto parts will raise the price of every U.S. vehicle, since they all contain foreign components.
"Uncertainty equates to risk, and risk is a very chilling factor when it comes to investing your money. You either invest it somewhere else or you hold on to it until the situation becomes more certain. I want to make it clear we're not fighting President Trump on this. We're trying to raise awareness and educate the administration — the U.S. Department of Commerce in particular — and urge a more measured approach."
Governor Kay Ivey (R) has also expressed concerns about the Administration's trade policies.
"Import tariffs and any retaliatory tariffs on American made goods, will harm Alabama." Ivey said in a statement. "Alabama has a rich history as a leader in manufacturing, a legacy which continues in large part, through our five automotive original equipment manufacturers and our over 200 supporting suppliers that have helped establish "Made in Alabama" as an internationally-respected brand/ Last year proved to be a banner year for auto industry growth in Alabama, with nearly $3 billion in automotive-related investments. Before the recent announcement of a new Mazda-Toyota plant, and other automotive-related growth, more than 57,000 Alabamians were already employed by our auto manufacturing sector, a number which is expected to increase. However, this growth could be stymied if tariffs are imposed on the goods we export around the world."
"In 2017, Alabama reached a record high of $21.7 billion in exports, with our auto industry accounting for $10.9 billion of those exports," Ivey concluded. "The largest importers of Alabama made goods and services were Canada, China, Germany, Mexico and Japan – all countries which may be forced to reciprocate in response to any new import tariffs."
"Import tariffs and any retaliatory tariffs on American made goods, will harm Alabama." Ivey said in a statement critical of proposed new tariffs on foreign imports by the Trump Administration."
Donald J. Trump (R) was elected President of the United States vowing to fight what he called one sided trade deals.
Retaliation against our trade policies have also begun to affect the market price of some commodities. China purchases 30 percent of the U.S. soybean crop; but has been accused of dumping steel and aluminum on the global market.
The Chinese have put in place tariffs on a range of U.S. agricultural products, including 15 percent tariffs on: fruit, nuts, and wine, and a 25 percent tariff on U.S. pork. Trump retaliated by threatening to target an additional $50 billion in Chinese goods. China responded by threatening to impose 25 percent tariffs on: soybeans, corn and corn products, wheat, sorghum, cotton, beef and beef products, cranberries, orange juice, tobacco and tobacco products.
U.S. Secretary of Agriculture Sonny Perdue wrote on June 25, "President Donald Trump is standing up to China, which wrongly believes it can bully our farmers to get America to back away from defending our national interests. The president understands that our farmers feed, fuel and clothe this nation and the world, and he will not allow U.S. agriculture to bear the brunt of China's retaliatory tactics."
"American producers have benefited from the policies of the Trump administration, including historic tax reforms and reduced regulations," Perdue continued. "And farmers know that 20 cents of every dollar of their income relies on trade, which is why they are watching the situation with China closely. The simple truth is that when trading partners break the rules, there must be consequences."
"We have the worst trade deals in the history of the world," President Trump said in Duluth on June 21. "We gave away our country, but we're taking it back for our workers, for our companies, for our jobs, for our money, for our taxes. It's incredible. And you know, we have a lot of friends. But our friends, in many respects, Kevin, treated us worse on trade than the enemies. And we are doing a lot of things about it. We're renegotiating trade deals left and right, and they're all coming back."
"You know, we have, I want to say, right on our side," Pres. Trump said. "We also have the fact that we have been taken advantage of for many, many years, and it's not happening anymore. Not happening anymore. And you see it. And you see it going on. And it's not happening anymore."
(Original reporting by Bloomberg News, Civil Eats, Fox News, and NBC News contributed to this report.)
Print this piece
Doug Jones praises end of state Democratic Party lawsuit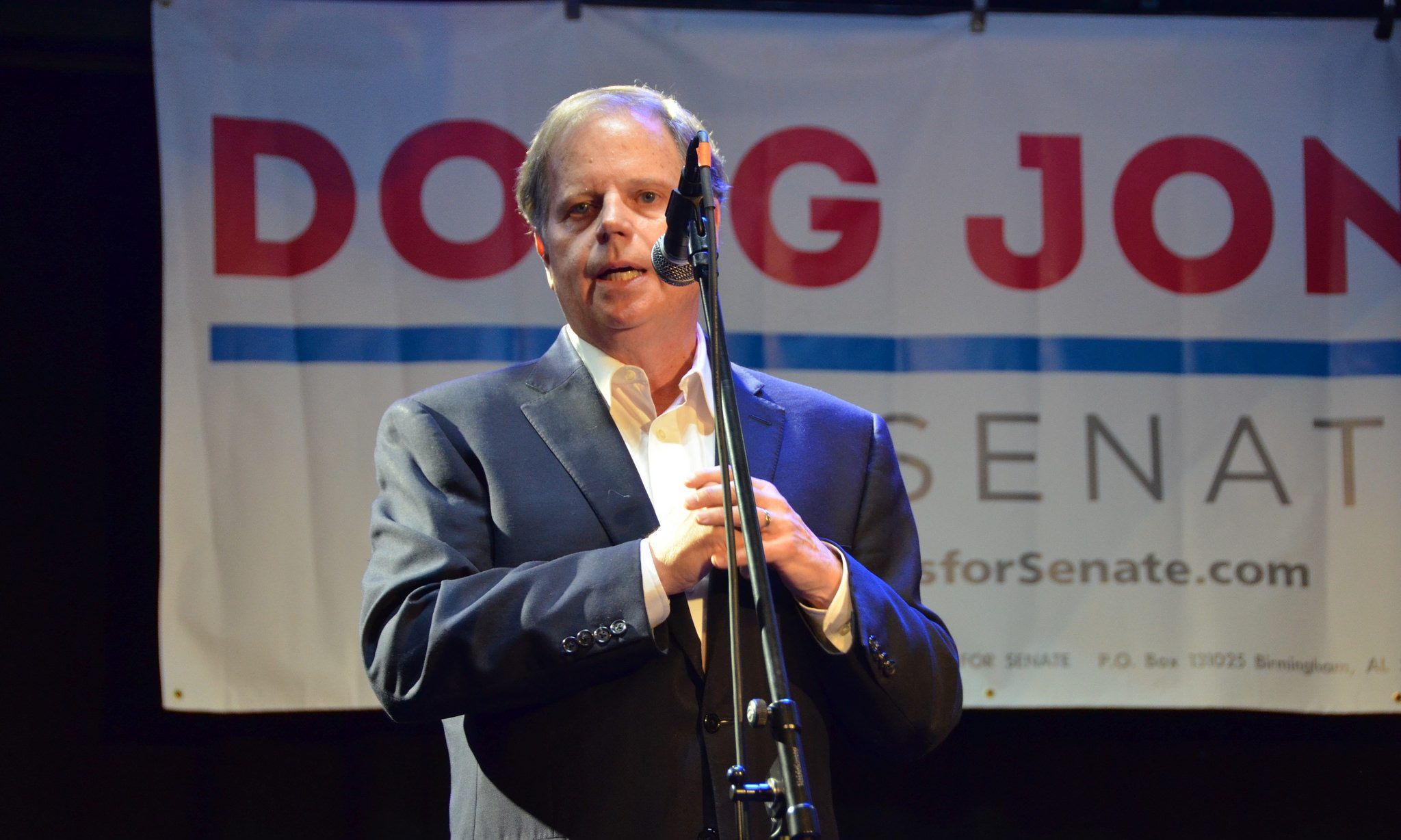 U.S. Senator Doug Jones, D-Alabama, on Thursday applauded the end of a lawsuit over control of the state Democratic party. 
Montgomery County Circuit Judge Greg Griffin on Thursday dismissed a lawsuit filed by former Alabama Democratic Party chairwoman Nancy Worley, which means that state Rep. Chris England, who was picked to lead the state Democratic party by a reform group championed by Jones, is the party's chair. 
"This is a great day for Alabama and her Democratic Party. Throughout much of last year, countless Democrats in our state worked to create a more open and diverse state party, while recognizing and being true to the crucial and historic role held by African-American voters," Jones said in a statement Thursday.
"The by-laws of the Alabama Democratic Party now reflect the growing diversity in our state — including representation for Hispanic voters, Native American voters, Asian voters, voters with disabilities and voters from the LGBTQ community. And most importantly, the Alabama Democratic Party has dramatically increased leadership opportunities for young voters. Around 70 new caucus members were added to the state party Executive Committee last year—many of them young people from diverse backgrounds throughout the state. I'm proud to continue to work alongside a more unified, diverse and inclusive state party. 
"With the dismissal of this lawsuit, it is time that all who have been involved in this challenge, resolution, and expansion of the Democratic Party come together for a common good. Our state benefits from the ideas and engagement of a competitive two-party system. We have now demonstrated that we have the ability to be inclusive within our own party while working to expand the number and experiences of people who play a role in moving it forward.  
"Chairman Chris England and First Vice Chair Patricia Todd have my complete support and I call on Democrats throughout the state to unite behind them as we move forward in modernizing, re-invigorating, and expanding the Alabama Democratic Party.," Jones said.
Print this piece