Opinion | Are Republicans and Democrats all the same?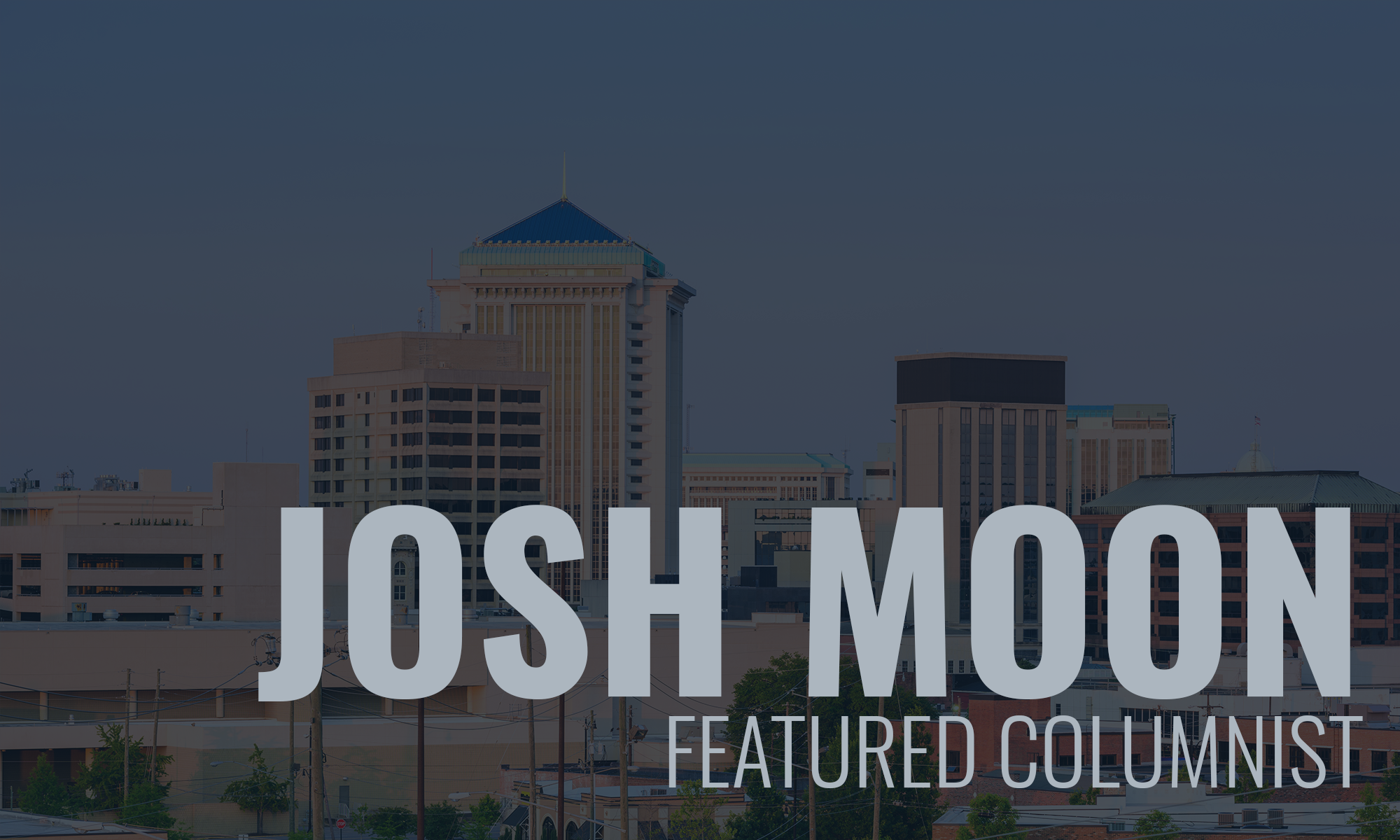 Two sides of the same coin.
You hear that expression a lot these days, usually in reference to Republicans and Democrats. And it's usually uttered by someone who is claiming to be equally disenchanted with both parties.
The politicians are all alike, they'll tell you.
But it's not true.
And anyone who insists it is true is most likely trying to convince you that a whole bunch of awful things being done by Republicans is somehow offset by this one awful thing that this one Democrat did.
It's a copout. It's a way for a conservative voter to save face in an embarrassing time.
Because Democrats and Republicans, in 2018, are NOT the same.
To believe so is to ignore reality. Or to greatly distort it.
Maybe it was once true that the GOP and the Dems were more closely aligned. Back when Republican Messiah, Ronald Reagan, granted asylum to millions of immigrants and raised taxes when it was necessary and supported workers' unions.
But those days of at least pretending to care about the working class stiff are long gone for today's GOP.
Today, it is a party that holds its support by scaring the hell out of conservative voters with fairytales about Christian persecution, abortion clinics on every corner and scary brown people, as its politicians simultaneously sell out voters to major corporations.
Don't think that I'm missing the receipts on this.
On Sunday, the New York Times reported that the Trump administration's latest embarrassing rollover for their corporate masters came at the U.N.'s World Health Assembly meetings. That's where America attempted to strong arm smaller countries into upending a resolution that encouraged mothers to feed their babies breast milk instead of substitutes, such as formula.
The U.S. delegation was, to no one's surprise, selling out mothers and healthy babies in the interest of keeping corporate profits nice and fat at baby food manufacturers.
And it didn't stop there.
The U.S. also opposed countries placing warning labels on junk food and fought back against the relaxing of pharmaceutical patent laws that would have allowed poorer countries to obtain life-saving medicines earlier. While these arguments mostly focused on the effects of the actions on a global market, they also negatively affect everyday Americans.
Because there is never enough money. Never.
Yeah, sure, you could save millions of people with some labels and slicing a few months off a patent for a multi-billion-dollar company, but the corporations might miss profit goals and shareholders wouldn't appreciate the portfolio hit. So, screw 'em.
This is today's GOP.
And this all consuming greed that has enveloped the party is how today's GOP ended up with a walking grease stain as president.
Oh, sure, racism was a big factor in attracting the brain dead dopes who put Trump signs in front of their trailers and cheered at rallies like the moron was five-chords deep into the guitar solo on "Freebird." But it was the greed of the wealthy and refined Republicans that allowed it all to happen.
They know Trump is basically a Nigerian email scammer in an ill-fitting $5,000 suit and knee-length red tie. But dammit, if he isn't perfect for today's GOP. They're just like him.
They're consumed with dreams of wealth and privilege, even if they lack the basic intelligence and means to make it happen. Take a guy like former EPA director Scott Pruitt — a guy with Chick-fil-A franchise dreams but only science-denying smarts — and there's only one way a guy like lives his dream: be corrupt enough that a few corporations will pay him to do their bidding and sell out the people he's sworn to serve.
Look around the GOP. That sort of greed is everywhere.
Every policy decision, every bill, every position they take — it's all predicated on someone somewhere getting more money. Greed is at the root of everything the GOP does.
You want to compare that to the Dems? Let me help explain the lunacy of that argument: The worst thing the Democrats have done — the far-and-away biggest complaint from most regular GOP voters — was try to fix the American health care system by protecting the most vulnerable Americans first.
The Dems have also tried to protect workers' rights and keep the air and water clean. They're trying to make college more affordable and end predatory lending practices. They've fought to make our financial systems safer and to improve public education.
The GOP has fought it all.
If you've been told that's two sides of the same coin, there's a con man holding that coin.
Opinion | Electing Tuberville could cost Alabama billions
If your conscience or decency isn't enough, vote your wallets.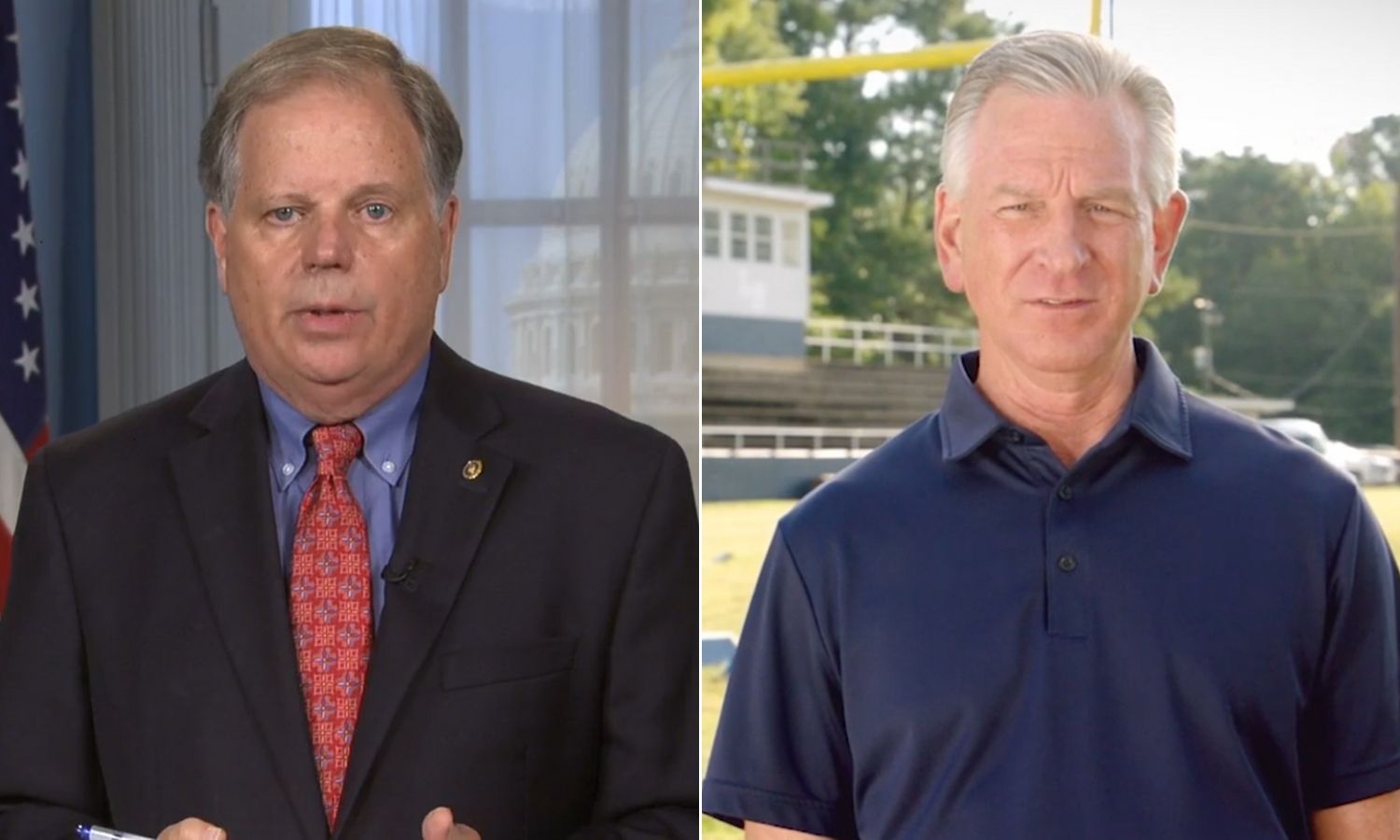 Money matters in Alabama. Oh, I know that we're not supposed to say that out loud. That we're supposed to promote our image of southern grace and hospitality, of churchiness and care, of rich people never getting into heaven. 
But the truth is greed is our biggest character flaw in this state. 
Every problem we have can be traced back to our unending thirst for dollars. Our ancestors didn't keep slaves because they hated black people. They did it because they loved money and the difference in skin color gave them an excuse — a really, really stupid excuse — to mistreat other humans to take advantage of the free labor. 
Our rivers and lakes and dirt aren't filled with poisons from factories because we're too dumb to understand how this works. They're that way because our politicians are paid off to turn a blind eye to the dumping of toxic waste. 
Our schools aren't terrible because we have dumb kids or bad teachers. It's because we're too cheap to pay for them. 
You see what I mean? It's our lust for the almighty dollar. Every time. 
We love money. 
Which makes me seriously wonder why so many people in this state are going to vote for a man who will cost us all — and especially our biggest businesses — so much of it. 
Tommy Tuberville will be like a money vacuum for Alabama. Billions of dollars will vanish for this welfare state that relies so much on federal contracts, federal programs and federal dollars. 
If you doubt this, don't simply take my word for it. Just Google up the press releases from Sen. Richard Shelby's office from the last, say, six years — the most recent span in which Republicans have controlled the Senate. 
Almost every single release is about Shelby securing millions or billions of dollars in federal funding for this project or that project, getting the state's share of dollars from a variety of different programs and initiatives implemented by Congress. 
Shelby and I obviously have different political viewpoints, but it's hard to argue that the man has been successful in securing money for Alabama. Lots and lots of money. 
Money for airports and roads. Money for defense contractors in Huntsville. Money for the port in Mobile. Money for car manufacturers. Money for farmers. 
Money. Money. Money. 
Shelby can do that because of three things: He's on the right committees, he's a member of the party in power and he's liked by the right people.
Tuberville will be none of those things. 
Most pundits are predicting that Democrats will take over the Senate, tipping the balance of power and giving the party control of both houses and the White House. 
That automatically means that a first-time senator in the opposition party will have little to no say in any decisions. 
But what's worse for Tuberville, and for Alabama, is that other Republicans don't like him either. 
Establishment Republicans essentially openly campaigned against Tuberville in the primary, tossing tens of millions of dollars behind his opponent, Jeff Sessions. They even favored third-place finisher Bradley Byrne over Tuberville. 
It's not hard to understand why — he's clueless. 
I know that's a Doug Jones talking point, but this one happens to be true. Let me give you an example: On Thursday, Tuberville tweeted out what was meant to be a shot at Jones, claiming that Alabama's current senator wouldn't meet with Trump's Supreme Court nominee because Jones knows "he won't have much time in the Senate to work with her."
If you're unaware, the Senate doesn't "work with" the Supreme Court. They're separate entities. 
Combine that with his other nonsensical answers on COVID relief, school reopenings, the Voting Rights Act, senate committee assignments, education, foreign affairs — really, the list is almost endless — and it shows how little work he's put in over the last two years to understand this job he's applying for. 
Now, that might be just fine with Alabama voters who care more about the party affiliation and owning the libs, but it's not OK with grownups who take the job of running the country seriously. 
And those people — both Rs and Ds — don't like Tuberville or his here-for-an-easy-check-like-always approach to one of the most serious jobs in the world. 
He will be frozen out of the most sought after committee assignments. His voice will carry zero weight. His presence will be all but forgotten. 
And in the process, so will Alabama. Especially in two years, when Shelby retires and his senior status is lost. 
In the meantime, Jones is highly respected by senators on both sides of the aisle. He already has a presence on top committees, and is so well liked within the Democratic Party that he's on the short list to be Joe Biden's AG, should he not be re-elected. 
The choice seems pretty simple. On the one hand is a competent, prepared and serious statesman who knows how to maneuver his colleagues to get the most for the state. On the other hand is an unprepared, uncaring, lazy carpetbagger who doesn't understand any process. 
If your conscience or decency isn't enough, vote your wallets.