Opinion | Touring Southeast Alabama farms with AG Chairman Conaway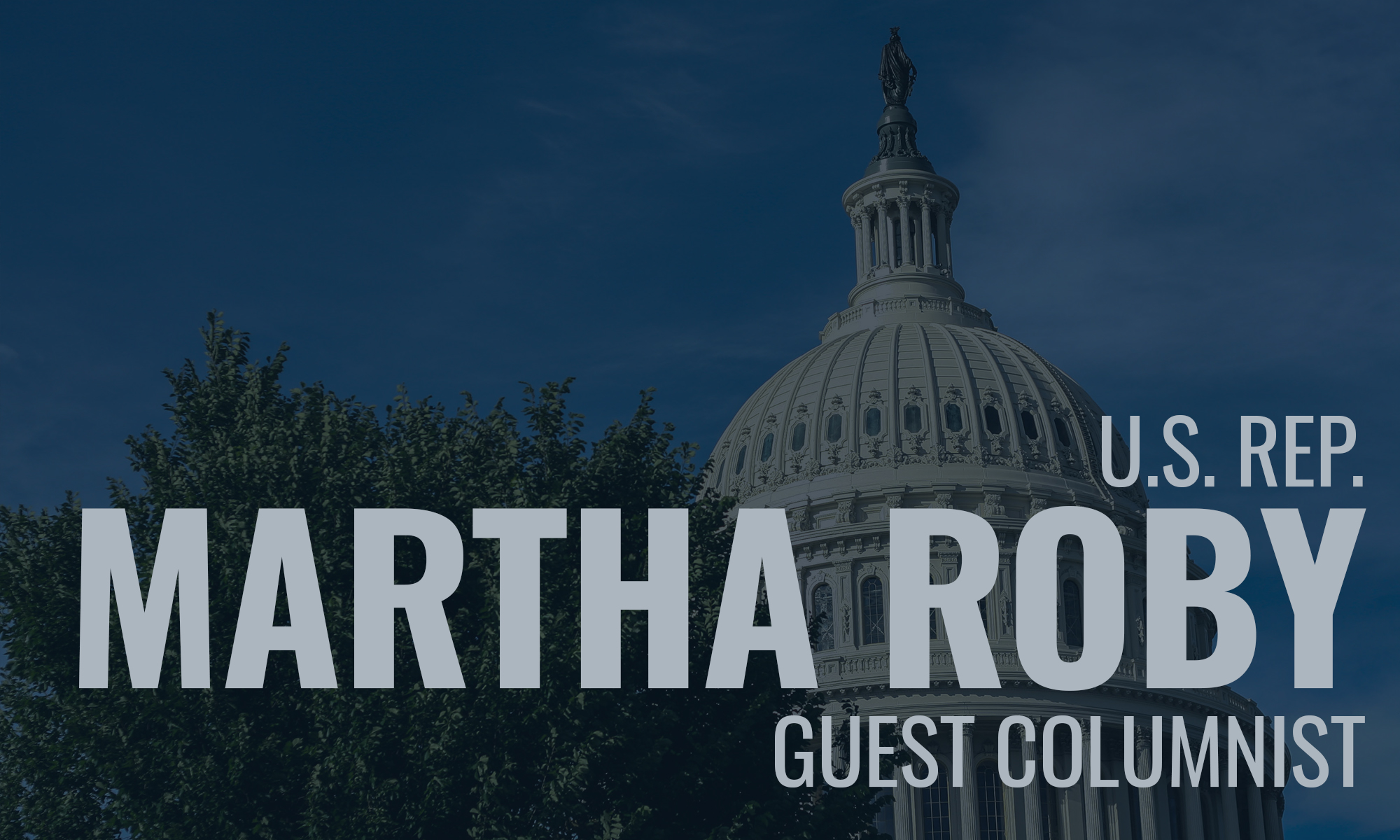 With Congress recently out of session for the Independence Day district work period, I took the opportunity to travel throughout Alabama's Second District to share an update from Washington and hear directly from the people I represent. I spent time in Clayton, Eufaula, Andalusia, Montgomery, Troy, Slocomb, and Brundidge, just to name a few. Throughout my recent time on the road, one issue that came up frequently was agriculture policy, and I was glad to be able to share a timely update about the lay of the land as it relates to farm policy.
During one day of this district work period, I had the privilege of hosting House Agriculture Committee Chairman Mike Conaway, R-Texas, and his wife Suzanne for an agriculture tour of Alabama's Second District. Together we held a large farmers' roundtable discussion in conjunction with the Alabama Farmers Federation at the Pike County Cattlemen Association in Troy. This was a truly valuable opportunity for the farmers I represent to ask questions and get some answers. During the roundtable, we had conversations about the status of expanding access to rural broadband, possible solutions for our country's feral hog problem, the importance of strict work requirements for welfare recipients, maintaining a strong crop insurance program, and more.
After the roundtable, Chairman Conaway and I visited two family farms in Coffee and Geneva Counties for tours and briefings on their respective crops and operations. In Coffee County, we stopped by a beautiful farm that produces a variety of crops, including peanuts, cotton, and corn. In Geneva County, we visited a cotton farm that just recently planted a crop in early June.
Chairman Conaway's visit comes during a key time for agriculture policy in this country. As you may know, the House and Senate have passed our own different versions of the farm bill, and we will soon go to conference committee to work out the differences. In the House, we passed a conservative farm bill that includes strict work requirements for welfare recipients. I believe it's important that we offer assistance to the most vulnerable Americans when they truly need it while providing tools to help them improve their circumstances. I have always said that we absolutely must encourage able-bodied individuals to work instead of incentivizing them to remain dependent on the federal government. The House farm bill reflects our conservative position on this issue, and I was proud to support it.
Since the Senate is currently bound by a 60-vote threshold to pass legislation, their farm bill is considerably different than our version and doesn't include conservative work requirements. When we go to conference to work through our differences, the bill that we ultimately pass will likely be a mixture of both versions. As I told the farmers in southeast Alabama, I am eager to continue working alongside my colleagues in Congress to get the work done and send a smart, strong farm bill to the President for his signature.
I deeply appreciate Chairman Conaway and his wife Suzanne for making themselves available to the farmers I represent. We were able to have many one-on-one conversations with the hardworking men and women who are impacted by agriculture policy each and every day.
I am also grateful to every farmer who attended the roundtable, asked meaningful questions, and hosted us on their properties. As Chairman Conaway said, "The decisions are made by the people who show up." Thanks to the farmers who showed up, our day of agriculture policy discussion was very successful. I will continue to work alongside the Chairman and my colleagues to deliver agriculture policy that gives fair treatment to our Alabama commodities while making the farmers' work easier, not more difficult. At the end of the day, my goal is for our farm bill to enable the farmers I represent to do the work they do best: provide the food and fiber that feeds our state, our country, and the world.
Martha Roby represents Alabama's Second Congressional District. She lives in Montgomery, Alabama, with her husband Riley and their two children.
Opinion | Auburn Student Center named for Harold Melton, first Auburn SGA president of color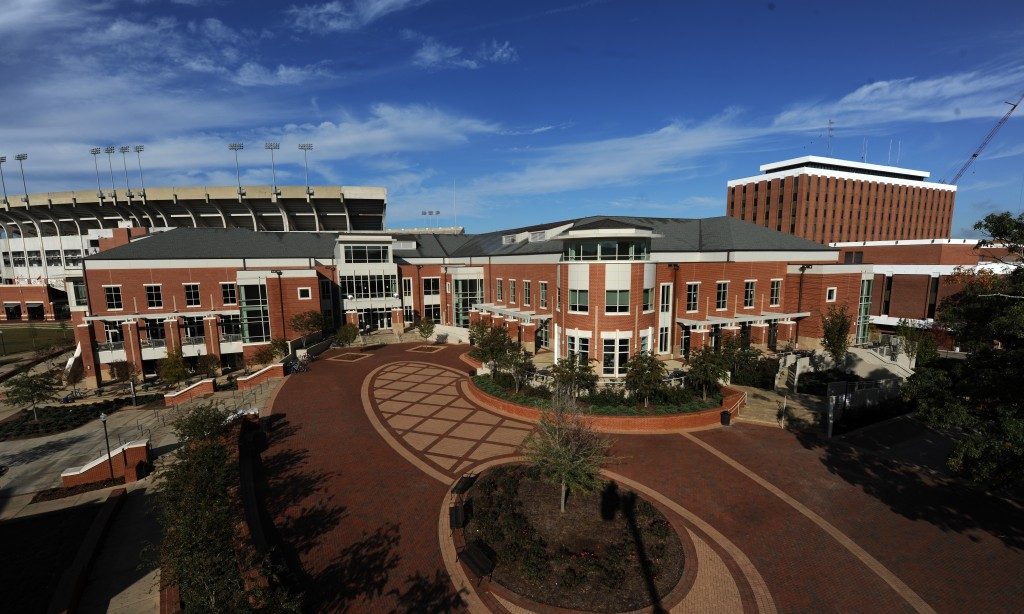 The year 1987 was a quiet one for elections across America but not at Auburn. That was the year Harold Melton, a student in international studies and Spanish, launched and won a campaign to become the first African American president of the Auburn Student Government Association, winning with more than 65 percent of the vote.
This was just the first of many important roles Harold Melton would play at Auburn and in an extraordinarily successful legal career in his home state of Georgia, where his colleagues on the Georgia Supreme Court elected him as chief justice.
Last week, the Auburn Board of Trustees unanimously named the Auburn student center for Justice Melton, the first building on campus that honors a person of color. The decision was reached as part of a larger effort to demonstrate Auburn's commitment to diversity and inclusion.
In June, Auburn named two task forces to study diversity and inclusion issues. We co-chair the task force for the Auburn Board with our work taking place concurrently with that of a campus-based task force organized by President Jay Gogue. Other members of the Board task force are retired Army general Lloyd Austin, bank president Bob Dumas, former principal and educator Sarah B. Newton and Alabama Power executive Quentin P. Riggins.
These groups are embarking on a process that offers all Auburn stakeholders a voice, seeking input from students, faculty, staff, alumni, elected officials and more. It will include a fact-based review of Auburn's past and present, and we will provide specific recommendations for the future.
We are committed to making real progress based on solid facts. Unlike other universities in the state, Auburn has a presence in all 67 counties through the Alabama Cooperative Extension System. Our review has included not only our campuses in Auburn and Montgomery but all properties across our state. To date, we have found no monuments or statues recognizing the history that has divided our country. We will continue our fact-finding mission with input from the academic and research community.
Our university and leadership are committed to doing the right thing, for the right reasons, at the right time. We believe now is the right time, and we are already seeing results.
In addition to naming the student center for the Honorable Harold Melton, we have taken steps to highlight the significant role played by Harold Franklin, the student who integrated Auburn. We are working to enhance the historical marker that pays tribute to Mr. Franklin, and we are raising its visibility in campus tours as we pay homage to his contributions as our first African American student. Last month, we awarded Mr. Franklin, now 86 and with a Ph.D., a long-overdue master's degree for the studies he completed at Auburn so many years ago.
We likewise endorsed a student-led initiative creating the National Pan-Hellenic Council Legacy Plaza, which will recognize the contributions of Black Greek organizations and African American culture on our campus.
In the coming months, Auburn men and women will work together to promote inclusion to further enhance our student experience and build on our strength through diversity. The results of this work will be seen and felt throughout the institution in how we recruit our students, provide scholarships and other financial support and ensure a culture of inclusion in all walks of university life.
Our goal is to identify and implement substantive steps that will make a real difference at Auburn, impact our communities and stand the test of time.
Naming the student center for Justice Melton is but one example. In response to this decision, he said, "Auburn University has already given me everything I ever could have hoped for in a university and more. This honor is beyond my furthest imagination."
Our job as leaders at Auburn is more than honoring the Harold Meltons and Harold Franklins who played a significant role in the history of our university. It is also to create an inclusive environment that serves our student body and to establish a lasting legacy where all members of the Auburn Family reach their fullest potential in their careers and in life.