Shelby announces critical funding for State in Defense Appropriations Bill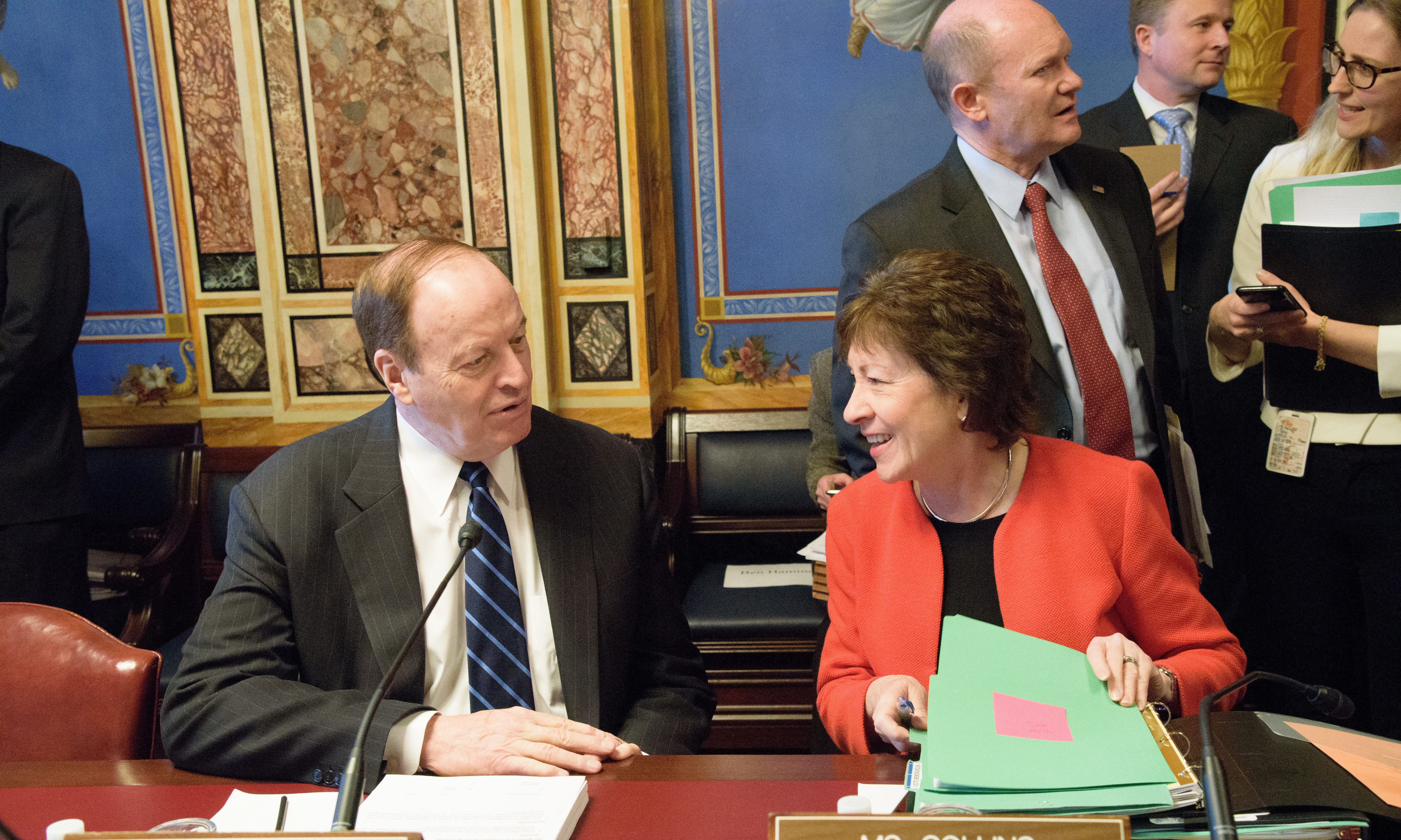 Friday U.S. Senator Richard Shelby, R-Alabama, chairman of the Senate Appropriations Committee and its Subcommittee on Defense, announced that the full committee has passed the Fiscal Year 2019 Department of Defense Appropriations Act.
Chairman Shelby said that the $675 billion funding measure allows for essential investments in our military and supports programs to protect national security interests.
"This bill sustains U.S. force structure and improves military readiness," Sen. Shelby said. "It also recommends investments in future technologies needed to defend our nation in an increasingly complex and competitive national security environment," said Senator Shelby. "Our military must maintain its technological superiority and this bill does that through important investments in basic research, hypersonics, directed energy, missile defense, cybersecurity, and our test and evaluation infrastructure."
The measure contains funding for shipbuilding programs in South Alabama, supporting the area's continued growth, development, and ability to compete on a national stage.
"It is vital to ensure that the capabilities of our naval fleet are the very best," Shelby added. "Mobile's shipbuilding industry plays a significant role in our nation's ability to execute successful naval operations. I am proud that our state remains a leader in serving our Navy, and I look forward to the full Senate's consideration of this bipartisan measure," Shelby continued."
The bill also contains funding that would impact programs in Anniston, supporting the area's continued production of army vehicles.
"This measure further highlights Anniston's strong national defense capabilities by providing essential funding for defense programs," Shelby continued. "I am proud that Alabama remains a leader in serving our armed forces. I look forward to the full Senate's consideration of this bipartisan measure."
The measure contains funding for programs important to North Alabama.
"North Alabama remains the epicenter for aerospace and defense research and development," continued Senator Shelby. "This measure further highlights the area's strong national defense capabilities by providing essential funding for programs in and around Huntsville. I am proud that our state continues to lead in serving our armed forces, and I look forward to the full Senate's consideration of this bipartisan measure."
The appropriations bill also funds programs of benefit to the Wiregrass region.
"As our nation adapts to growing instability around the world, it is critical that we provide our military with the funding necessary to best protect our nation," Shelby said. "The missiles and helicopters produced in Troy, many of which are used at Fort Rucker, serve as essential tools to continue defending America. I am proud that our state plays a leading role in serving our armed forces, and I look forward to the full Senate's consideration of this bipartisan measure."
The legislation includes funding for:
One additional Littoral Combat Ship (LCS).
One additional Expeditionary Fast Transport (EPF) ship.
An additional $850 million in Advance Procurement for LPD and LHA amphibious ships.
$230 million for Hydra rockets, which are built in Anniston and fired from Army and Marine Corps helicopters.
Funding for Army Vehicles which are overhauled and maintained at Anniston Army Depot (ANAD).
$2.5 billion to continue modernizing M1 Abrams tanks.
$392.6 million for Stryker vehicles; $459 million for Paladin Integrated Management artillery vehicles.
$18 million in additional funding for M88A2 Hercules Improved Recovery vehicles.
Army Research-$10.8 billion for investments in transformational technologies to address modern and future Army warfighting needs.
$10.5 billion for the Missile Defense Agency (MDA), including $1.2 billion to support urgent MDA unfunded priorities and emergent threats and $191 million for Standard Missile Improvements, which are built in Decatur, and supports work done by MDA at Redstone Arsenal and many local companies.
Directed Energy-$317 million in additional funding to further develop directed energy technology and transition these activities to both offensive and defensive capabilities.
Hypersonics – $929 million in additional funding to support and accelerate offensive and defensive hypersonics research and prototyping efforts.
Cyber – $356 million in additional funding to expand and accelerate cyber research across the Department of Defense, including $117 million for Army cybersecurity research efforts and $116 million in Missile Defense Agency cybersecurity enhancements.
The bill encourages the enhanced use of cyber red teams to address cyber intrusions that threaten our weapons systems, an area of particular excellence for Huntsville.
Space – $200 million for Evolved Expendable Launch Vehicle (EELV) development efforts to ensure assured access to space.
United Launch Alliance (ULA), which builds rockets in Decatur, continues to be seen as the most reliable and capable space launch provider.
Advanced Shipbuilding Capabilities – $15 million to establish North Alabama as a center for classified, high power large-scale electron beam welding. This technology is critical to new Navy Columbia-class submarines and many high-performance aerospace systems such as hypersonic reentry vehicles, scramjet missiles, and rocket and jet engine turbomachinery.
Small Glide Munitions – An additional $15 million to integrate Small Glide Munitions onto on Unmanned Aerial Systems. This highly successful weapon is used by Special Operations Command and built in Huntsville.
An additional $75.4 million for Future Vertical Lift research, which will help accelerate development of helicopters flown at Fort Rucker $10 million to upgrade Navy MH-60 Seahawk helicopters.
$1.0 billion for Terminal High Altitude Area Defense (THAAD) missiles.
$112 million for Long Range Anti-Ship Missiles (LRASMs). The measure also encourages the Navy to evaluate the capabilities and costs of a surface-launched LRASM.
$329 million for Joint Air-to-Ground Missiles (JAGMs); $541 million for Joint Air-Surface Standoff Missile (JASSMs), which recently made its debut in strikes on Syria in response to their use of chemical weapons; and $483.9 million for Hellfire missiles, which are made in Troy and used for training at Fort Rucker.
$254 million for Javelin missiles for the Army and Marine Corps.
The committee approved the bipartisan legislation by a vote of 30 to 1. It now moves on to consideration by the full Senate.
Print this piece
Sen. Doug Jones: COVID-19 relief should not be a partisan issue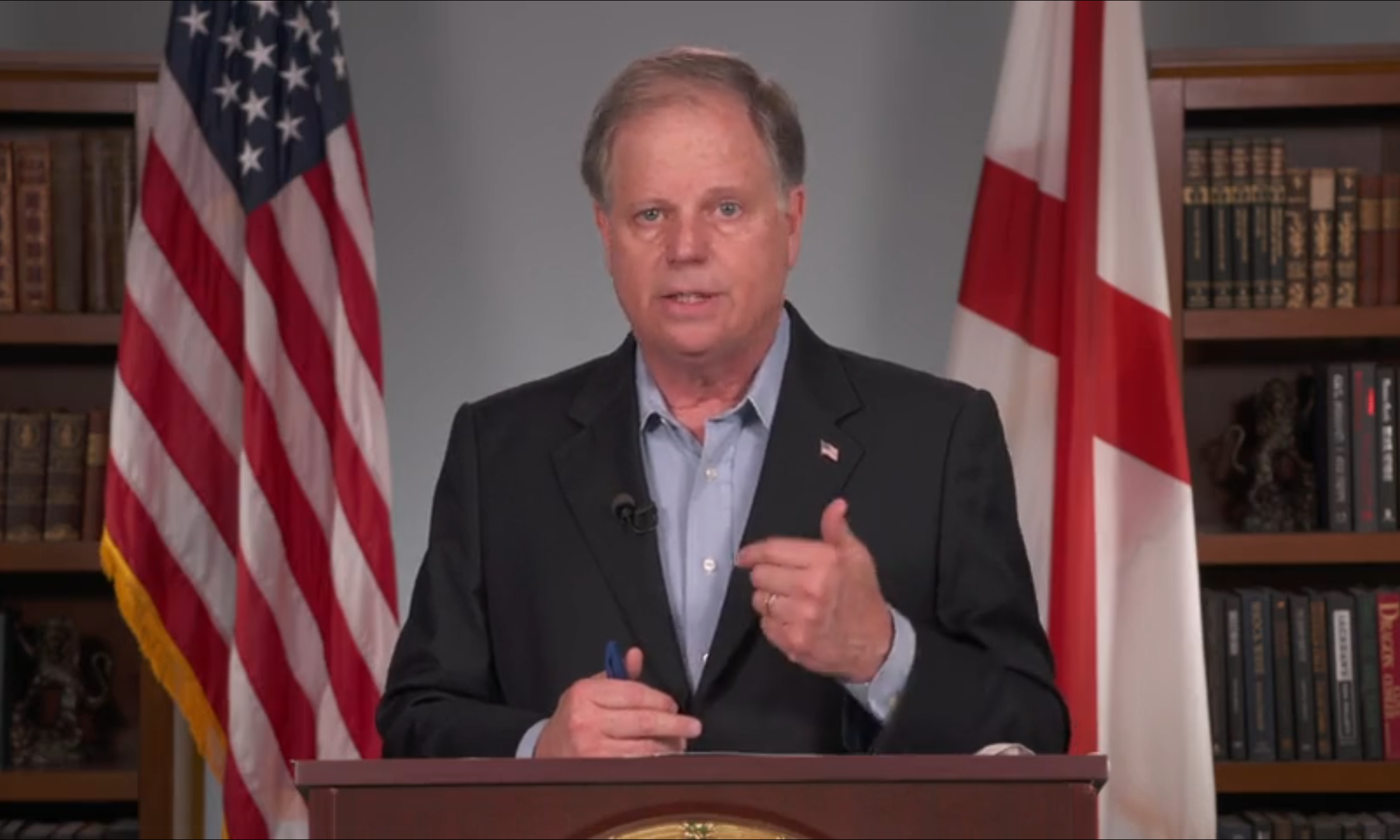 Sen. Doug Jones, D-Alabama, said Friday during a live-streamed press conference that the Senate should begin debating the next COVID-19 relief package, and Republicans in Congress should stop playing partisan politics with urgently needed COVID-19 relief.
"That bill is not perfect at all. There are a number of things in there that I don't think will be in a final bill," Jones said of the House's $3 trillion HEROES Act. "It's not perfect, but it is something to start talking about. It is a shame that Senate Republicans have made this into a partisan issue, trying to say that this was some kind of Democratic 'wish list.' It is not."
The $3 trillion relief package includes nearly $1 trillion in aid to struggling state and local governments and another round of $1,200 payments to individual taxpayers and up to $6,000 per family.
The bill, which passed the House last week along partisan lines, appropriates billions for COVID-19 testing and contact-tracing and provides money for hazard pay for essential workers, among many other provisions its 1,800 pages.
"It is a wish list for cities and counties, which we've been talking about," Jones said. "The first line essential workers that have been there that we don't need to lose — so much of our workforces in city and county governments. It's a wish list for the CDC and the NIH to continue funding for research, not just for a vaccine, but for therapeutics for how to treat this virus until we get that vaccine. It's a wish list for businesses."
The Paycheck Protection Program, which provides loans and grants to small businesses and nonprofit organizations, would also get additional funding in the new relief bill.
Jones has called for a plan to give small businesses another round of help in paying employees by using payroll processors instead of banks, which have, at times, been slow in delivering aid to businesses and have prioritized clients with whom the banks had a pre-existing relationship.
Jones urged lawmakers to consider using payroll companies rather than banks when the first installment of the Payroll Protection Program was taking shape.
The House's HEROES Act also includes provisions that clarify PPP provisions for small businesses and would ensure that PPP funding can reach underserved communities and nonprofits. It adds $10 billion for emergency grants through the Economic Injury Disaster Loan Program.
"It has a form of the program that we have — not as scaled up as much as I would lie, but it's got a program that will help keep businesses operating and their payroll operating as a supplement, an add on to the Payroll Protection Program," Jones said. "So it's a wish list, really, for the American people. It's just a shame that it has been politicized as partisan, because it should not. None of this should be partisan."
President Donald Trump has threatened to veto the House-passed legislation were the Senate to pass it, and House and Senate Republicans have decried the legislation as too expansive.
Republican members of Alabama's congressional delegation have called it Speaker Nancy Pelosi's "wish list" and U.S. Rep. Mo Brooks called it "socialist."
The 1,800-page bill also includes $175 billion in housing support, student loan forgiveness and a new employee retention tax credit.
Republicans have particularly opposed provisions in the bill that would require all voters to be able to vote by mail beginning in November and another that would temporarily repeal a provision of the 2017 Republican tax law that limited federal deductions for state and local taxes.
Trump has also opposed a provision in the bill that would provide $25 billion for the U.S. Postal Service, which has struggled amid the COVID-19 crisis and could become insolvent without support.
The HEROES Act was declared by some as "dead on arrival" in the Republican-controlled Senate. Senate Majority Leader Mitch McConnell, R-Kentucky, has so far refused to take up the bill. Senators returned back to their home states this week until early June.
"The goal when we get back is maybe … enough talks will be going on, that we can pass some legislation in a bipartisan way," Jones said. "Because there is an urgency."
Jones said he didn't believe the bill would pass as it is currently written, and that he doesn't know what the final version would look like, but "we need to be talking about it. It's a starting point," he said.
The legislation also provides $75 billion for COVID-19 testing and contact tracing, which public health experts say are essential for reopening the economy safely and avoiding a second wave of the virus in the fall.
On Thursday, Gov. Kay Ivey loosened more of the state's "safer-at-home" restrictions, allowing entertainment venues to reopen Friday and sports to resume by mid-June.
Jones urged Alabamians to continue adhering to social-distancing guidelines, to listen to public health officials and to wear masks. He said reopening the economy and preserving public health don't have to be at odds.
"I think the governor has done as great a job as she could to try to be very strategic, to be thoughtful on how to do this," Jones said. "Unfortunately, I also believe that a lot of people in Alabama are only hearing part of her message. They're only hearing the message that you can go to church, you can go to the theater, you can go out to eat, and they're not listening as much to the messages about personal responsibility."
Print this piece