Opinion | What to expect during Kavanaugh's confirmation battle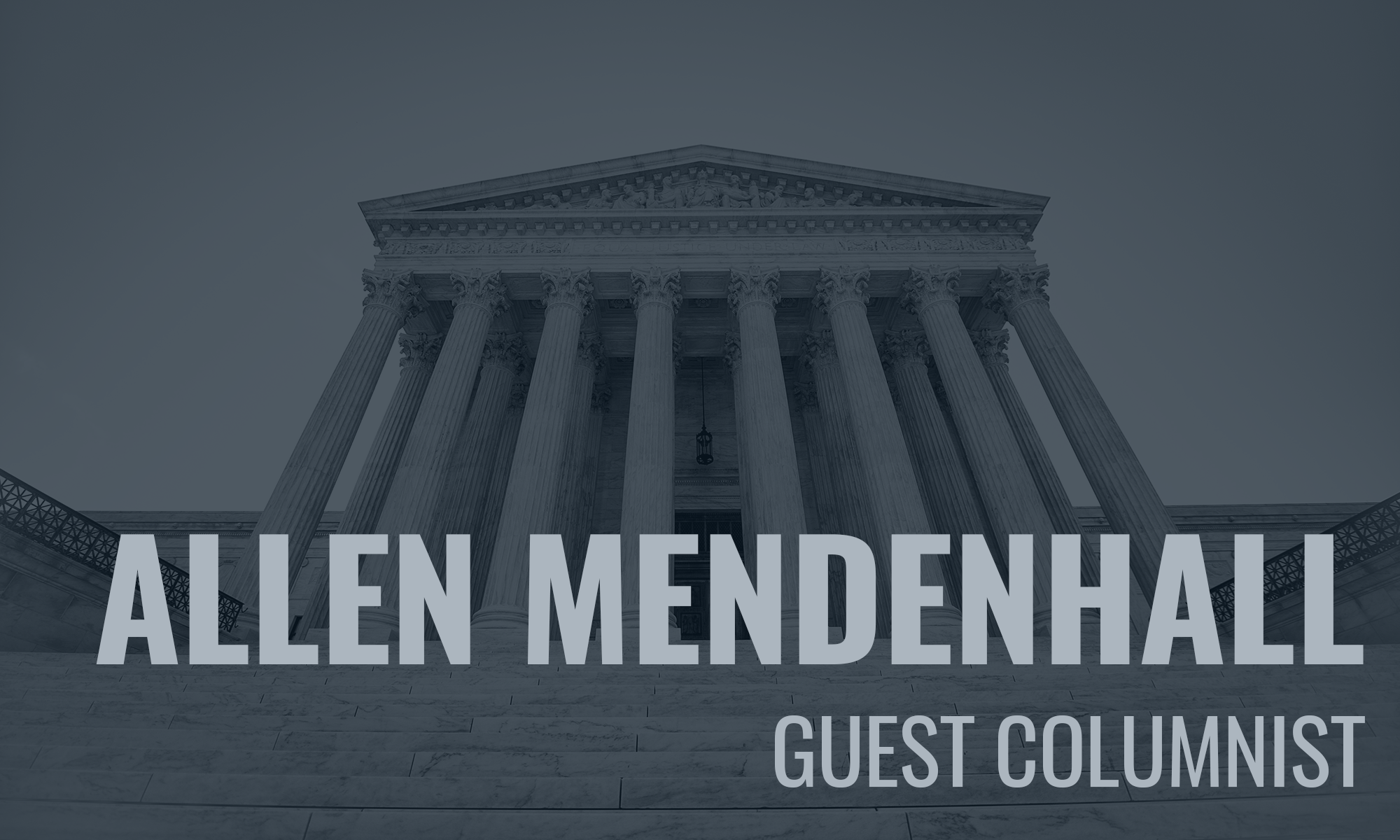 It's official: President Trump has nominated Brett Kavanaugh to succeed Justice Anthony Kennedy as an associate justice on the U.S. Supreme Court.
Kavanaugh has served on the D.C. Circuit since 2006. A graduate of Yale and Yale Law, he clerked for the man he's been chosen to replace, and for legal legend Alex Kozinski. He twice worked for Ken Starr, first as a fellow in the U.S. Solicitor General's Office and later in the Office of Independent Counsel. He's known in D.C. circles and among Republicans and will be difficult to portray as an ideologue or extremist.
Republican presidents have struggled with Supreme Court nominations. Kennedy became a justice only after President Reagan's failed nomination of Robert Bork, followed by Douglas Ginsburg's admission of past drug use that resulted in his withdrawal from consideration for a seat on the High Court.
Dwight D. Eisenhower nominated some of the most liberal justices in the Court's history, Earl Warren and William J. Brennan. Richard Nixon nominated Justice Harry Blackman, who authored the opinion in Roe v. Wade (1973). Gerald Ford nominated John Paul Stevens, who has, in retirement, advocated repealing the Second Amendment. George H. W. Bush nominated David Souter, and George W. Bush's selection of John Roberts, seemingly impeccable at the time, has disappointed many conservatives in light of cases like National Federation of Independent Business v. Sebelius (2012), which alleged, among other things, that Obamacare's individual mandate to purchase health insurance was a "tax," not a "penalty."
Kennedy himself has cast votes in seminal cases with the left wing of the Court. That's what makes the present nomination so momentous: replacing Antonin Scalia with Gorsuch preserved a conservative voting bloc, with Kennedy serving as the swing vote, whereas Kavanaugh could tip the balance: five conservatives (Roberts, Clarence Thomas, Samuel Alito, Neil Gorsuch, and Kavanaugh) against four liberals (Ruth Bader Ginsburg, Stephen Breyer, Sonia Sotomayor, and Elena Kagan).
Senate Republicans will move quickly on Kavanaugh's nomination in hopes of making him a sitting justice by October, when the Supreme Court's next term commences, and before the 2018 midterm elections take place. Judicial Crisis Network has already announced a major ad campaign in states like Indiana and West Virginia with competitive midterm races.
Gorsuch was nominated on January 30, 2017, confirmed by the Senate on April 7, 2017, and took office on April 17, 2017. Two months and 17 days passed from when he was nominated to when he took office. If Kavanaugh's confirmation spans the same period, he will take office on September 23, 2018—just meeting the Republican's desired deadline.
Six key senators, however, could disrupt the process: Susan Collins (Republican, Maine) and Lisa Murkowski (Republican, Alaska), moderates who are generally pro-choice; Joe Donnelly (Democrat, Indiana) and Dean Heller (Republican, Nevada), who are campaigning for reelection in "purple" swing states this fall; Doug Jones (Democrat, Alabama), who must cast conservative votes if he wishes to retain his seat beyond 2021; and Joe Manchin (Democrat, West Virginia), who is up against the reliably conservative Patrick Morrisey, the former Attorney General of West Virginia, in the 2018 midterm election.
Each of these senators except Jones, who has never voted on a Supreme Court nominee, voted "yea" to confirm Gorsuch. Two Democratic senators in conservative states, Claire McCaskill of Missouri and Jon Tester of Montana, voted "nay" on Gorsuch and will likely do so again on Kavanaugh.
Only 12 nominees, historically, have been rejected by the Senate, and just four since the turn of the twentieth century. The odds are thus in Kavanaugh's favor, despite the rancorous political climate and threats of Democratic stonewalling. Last year conservatives worried that Gorsuch wouldn't gain support among moderates, but he was confirmed with a 54-45 vote after Democratic senators, mostly for show, attempted to filibuster his nomination.
In the following weeks we'll be immersed in contentious, constructive debates over Kavanaugh's extensive record, but it could be that the biggest battles over the judiciary are yet to come. The two oldest justices on the Supreme Court are Stephen Breyer, who turns 80 next month, and Ruth Bader Ginsburg, who is 85. Either could retire during President Trump's first term. If they don't, the Supreme Court will become the hottest political issue going into the 2020 presidential election—and many elections to come.
Print this piece
Opinion | Dr. King's legacy lives on 52 years later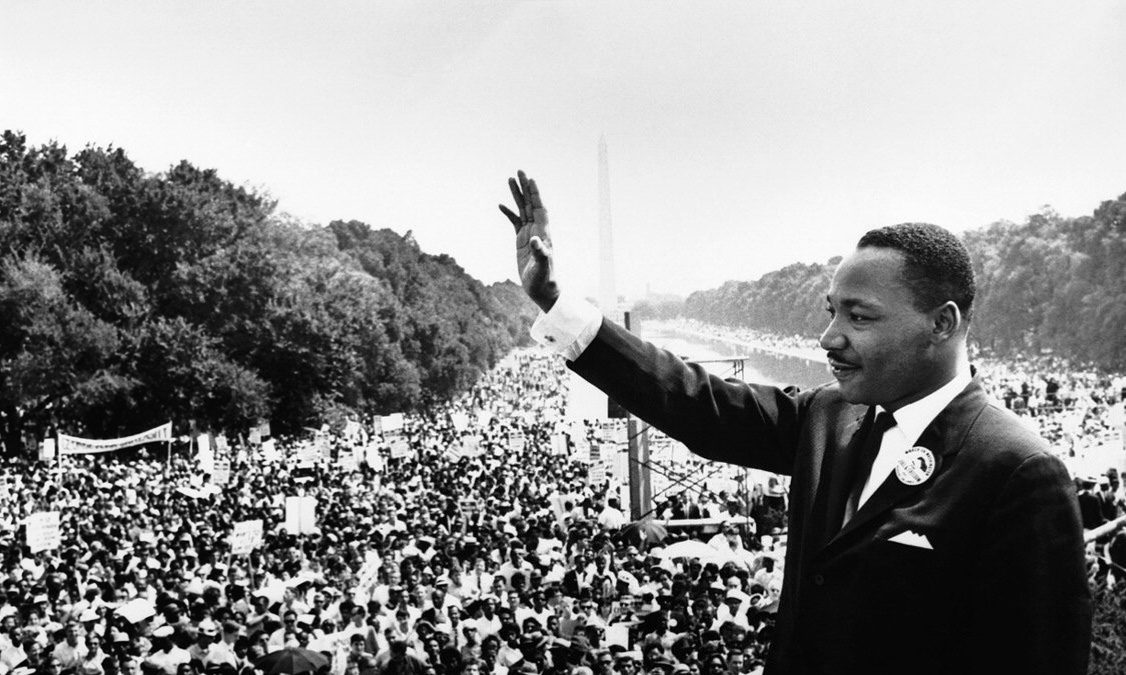 On April 4, 1968, I was watching the little black and white television in our living room when the newscaster said that Dr. Martin Luther King Jr. had been assassinated. My tears flowed freely. Even though I was only 4, I knew that his death was a tragedy, especially for little black boys like me.
My parents and I lived on Chicago's Southside in a yellow, three-story apartment building at the corner of 91st and Throop St. Three floors, three apartments, each one running the full length of the building with a huge picture window in the living room. Daylight streamed through ours as I watched the newscast through my tears, riveted by sorrow and fear.
King was my hero, a man who courageously stood for justice and peace, even when threatened with violence. He was an eloquent preacher, whose soaring lines and velvet tones even captivated little children. And he was a father who, like my own, had tried to explain the nonsensical evil of racism to his child.
Yolanda, the oldest of the King children, had wanted to go to Fun Town, an amusement park in Atlanta. He had to explain to her that Fun Town was only open to white children. Chicago also had a Fun Town, but because it was in the black community – 95th and Stony Island Ave. – I don't recall it being off-limits to me and other African-American children.
But the Chicago of the 1960s wasn't that different from the Jim Crow South. Black families who tried to move into white neighborhoods were run out. The dividing lines were stark and clear. In fact, I only saw white Chicagoans while watching the news or when shopping downtown.
Northern segregation had a profoundly negative economic impact on black Chicago. It was so bad that three years before his assassination, King and his family actually moved to Chicago to apply his civil rights strategies to slums, low-wage jobs and overcrowded schools.
When he led a march through Marquette Park, a notoriously all-white enclave on the Southside, someone hit him in the back of the head with a rock. "I have seen many demonstrations in the South," King said. "But I have never seen anything so hostile and so hateful as I've seen here today."
King's Chicago experiences undoubtedly shaped my reaction when I learned of his death. I know that because my father was a news junkie, politically aware, and what we used to call a "race man" – meaning that he identified as a black man more than as an American or even a Christian. He also was a card-carrying Republican, but of the Eisenhower type, not Goldwater or Nixon. So he and my mother admired Dr. King, and passed that admiration on to me.
And I retain it today, 52 years after his assassination. In fact, it's grown stronger and deeper through the years.
My favorite King quote comes from his sermon "Loving Your Enemies," preached at Dexter Ave. Baptist Church in 1957: "Within the best of us, there is some evil, and within the worst of us, there is some good. When we come to see this, we take a different attitude toward individuals. The person who hates you most has some good in him; even the nation that hates you most has some good in it; even the race that hates you most has some good in it. And when you come to the point that you look in the face of every man and see deep down within him what religion calls 'the image of God,' you begin to love him in spite of – no matter what he does, you see God's image there."
King was an expert in having enemies. He had more than his fair share, including whoever actually killed him. (The King family believes that convicted King assassin James Earl Ray was framed. Dr. William F. Pepper's book "An Act of State" explains why.)
But what King undoubtedly knew, and what his killers failed to fathom, is that while prophets die, their dreams or prophecies live on. And true prophets always will be validated by history and time.
Which is why I expect Dr. King's legacy to outlive all of us.
Print this piece